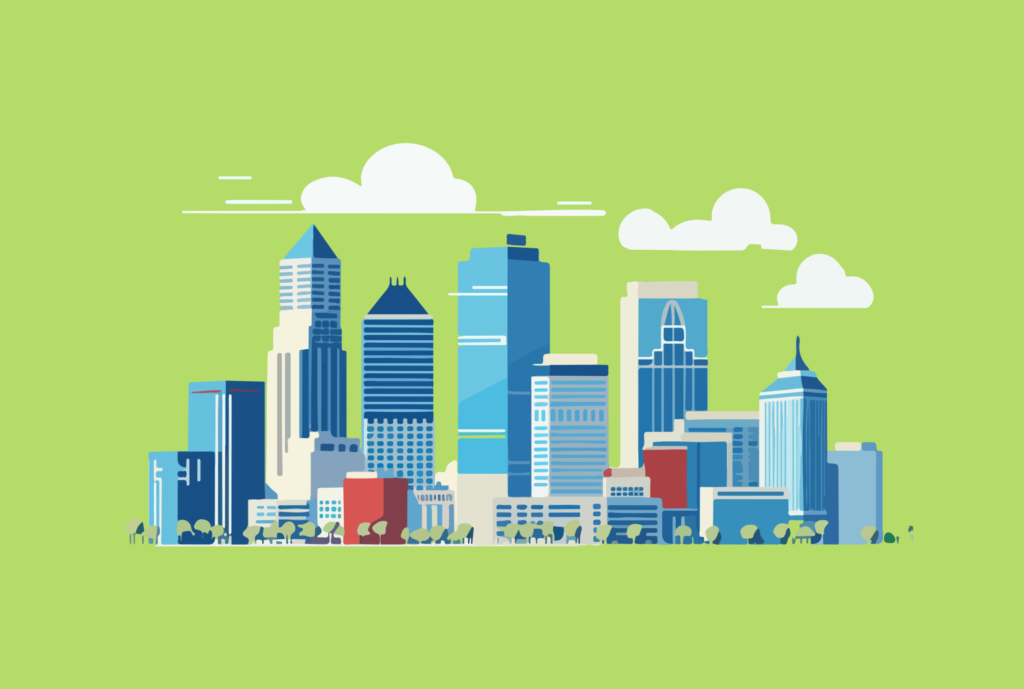 Best Place in Florida to Invest in Real Estate
Whether you're a first time home buyer or a seasoned one, most real estate investors can agree that everyone wants to own a bit of the Sunshine State. From the miles and miles of scenic coastline to the mouthwatering citrus and subtropical seafood to balmy and enticing temperatures year-round, Florida famously attracts all sorts of people–visit and you'll likely begin to understand why. Regardless of whether you are planning on investing in a vacation destination, a rented out space or Air BnB, or a good place to raise a family, Florida has something to offer every type of real estate buyer. This article will walk you through selecting the best place in Florida to invest in real estate, as well as how to choose a good real estate investment for both families and property owners alike.
Tampa Renters' Market
While Tampa Bay has not always been on investors' radar, in the last five years or so rent has risen nearly 40% in the area (via Tampa Bay Times). So what makes Tampa area rental properties such a smart investment? Here's a few reasons why:
Job Growth
There is no shortage of industries to choose from when it comes to looking for a job in Tampa. From careers connected to Tampa International Airport to the maritime industry, tourism, finance, construction, and more, Tampa currently outstrips Orlando in terms of job growth rate at a pace of 23.5% versus Orlando's 21.8%, boasting an economic recovery unique from the rest of the nation (from Tampa Bay Economic Development Council). This makes it a particularly attractive hub for young professionals looking to get their careers off the ground–as well as young families looking to establish roots.
Booming Population
With job opportunities comes a higher population rate as well. Tampa's population currently sits at around 393,300 people according to the World Population Review, making it the the third-most populous city in the state of Florida. This growth trend is predicted to continue, making Tampa an ideal place for your next property investment.
Long-Term and Short Term Rentals
If you're looking at rental properties, you'll want to consider the cost of an investment pared with the Return on Investment (ROI). According to Real Estate News and World Report, home prices in the Tampa Bay area cost a median of $364,000, which is well below the national average of $387,000, with more investors looking to turn their property investment into a rental for tourists and job-seekers. This means you are more likely to see a return on lower-cost, higher-value investment opportunities, especially if you are prepared to commit to long-term rentals. What's more, this lower price point makes the Tampa real estate market all the more palatable to short term rentals, too–particularly for month-to-month tenants.
Draws Visitors and Tourists
Real estate investing can be daunting if you are unsure of the property values in the area or the likelihood of continued growth; however, investment properties in Tampa are likelier to hold their value long-term not only due to the expansive job opportunities, but also for the area's appeal for both national and international tourists. Attracting nearly 25 million visitors each year, the Tampa tourism industry brings in over $16 billion annually–meaning you are likely to be able to rent your apartment, condo, or home to new residents and visitors alike.
Unique Tax Opportunities
Still not completely sold on Tampa as the next best investment opportunity? Keep in mind Florida does not charge individual income tax. So, while investors will still be responsible for a state franchise tax, the overall costs associated with property ownership are much lower than the national median.
South Tampa versus North Tampa
Spanning over 175 square miles, Tampa is no slouch when it comes to city size. This is perhaps largely due to the Port of Tampa, located in South Tampa, which accounts for a fair amount of economic activity within the state–and indeed, within the city. This economic boom is perhaps one of the driving reasons behind why South Tampa is largely considered a nicer area to live than North Tampa–with better schools, safer neighborhoods, and a generally higher median sales price and higher home values per property.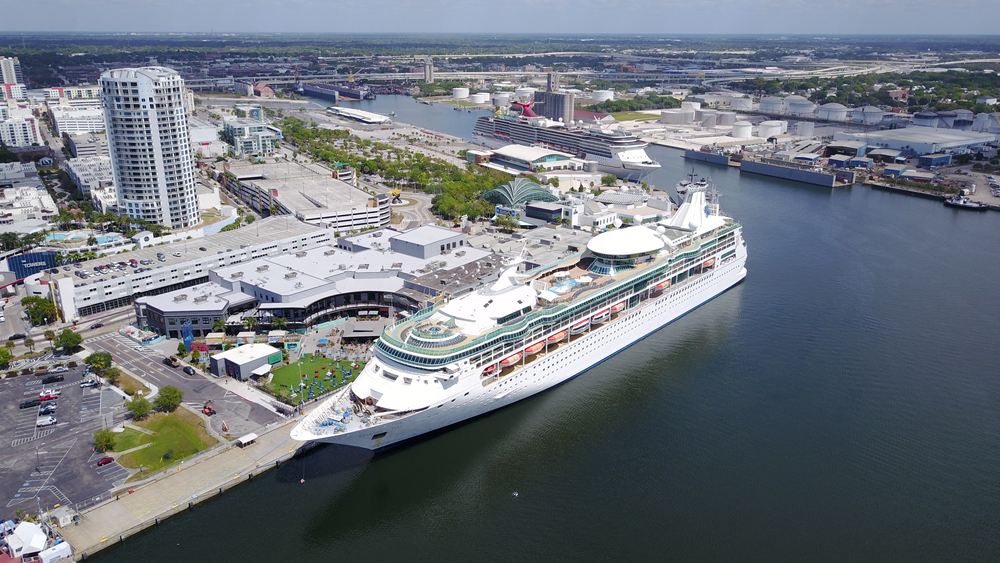 Best Suburbs of Tampa for First-Time Investors
Especially if you're a new investor, putting down the money for a mortgage can be quite intimidating. Perhaps you have a hard budget, or less wiggle room in terms of ROI. If this sounds at all like you, keep reading.
Buying a home in Tampa can be a really good investment–if you know where to look. Here are some of the top neighborhoods in Tampa offering that suburban feel with a relatively close proximity to the "action" that comes with a booming metropolis.
Keystone: Earning a rare "A+" from Niche, this area is particularly welcoming for families looking to raise children. While not exactly known for its nightlife, this part of Tampa is a wonderful, safe area to bring up kids, with access to some of the best schools in the region.
Westchase: Perhaps more rounded than Keystone, Westchase offers great school opportunities for young families, a decent nightlife scene, and more diversity while maintaining a high reputation for safety. Schools in this area are likewise highly rated–though this location may be more suited for young professionals looking to rent.
Pebble Creek: Great for families with a healthy track record for diversity, what this neighborhood lacks in nightlife it more than makes up for in school district zoning and safety. Additionally, most residents in this area own their property rather than rent it.
Fish Hawk: While this neighborhood struggles slightly in terms of nightlife and housing availability, it hangs with the best of them in terms of school zoning. This area is ideal for families raising kids and is known for having many parks to enjoy.
Lutz: Likewise known for access to quality schools and area safety, the Lutz neighborhood boasts a highly diverse community and an array of local parks and wildlife preserves. One possible downside is that properties in the area tend to be owned rather than rented, so finding available housing can be somewhat tricky.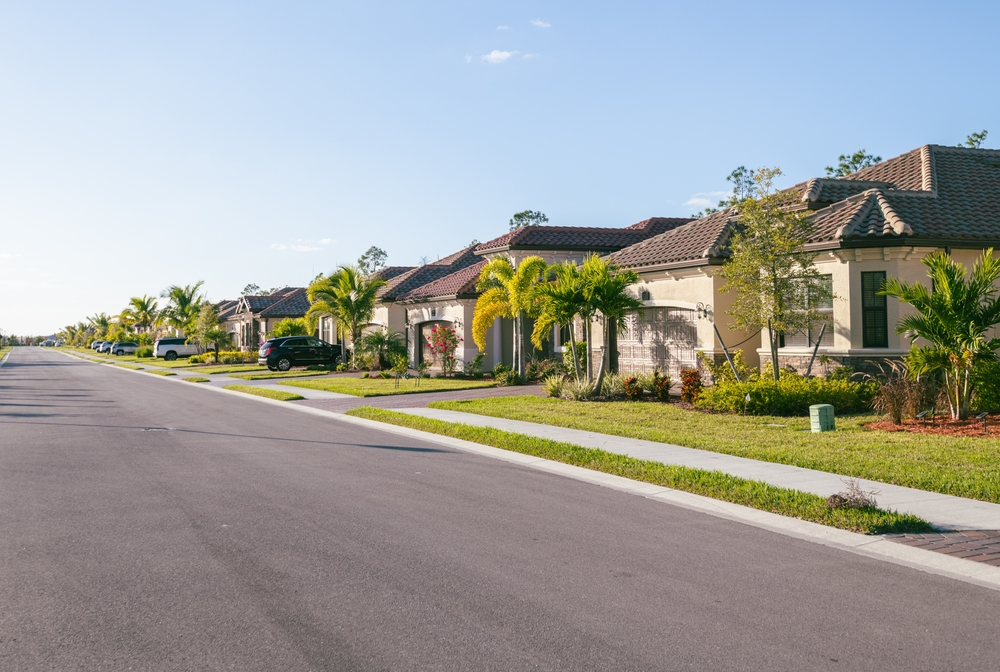 How to Choose an Investment Property in Tampa Bay Suburbs
Here are some things to consider when it comes to choosing an investment property in Hillsborough County:
Area Safety and Low Crime Rate
It may go without saying in some circles, but particularly if you are looking to raise a family, you will want to select an area in the housing market that is known for its safety and low crime rate. This applies for renters and long-term residents alike–and your best bet for safety is generally going to be in southern Tampa, just outside the downtown city area.
School Districts and Zoning
Even if you don't have children of your own, savvy investors know it's prudent to look at the best area schools when looking to purchase a property on the outskirts of the city. Investment opportunities like this mean you will be more likely to rent to higher-paying demographics in the future, such as families looking to transition to Tampa for work while still landing a quality education for their children.
Local Industry and Proximity to Economic Center
Of course, when examining the Tampa real estate market, you'll want to consider catering to people moving to the area, as they are likely going to be your number one source of rental income. Look for neighborhoods near tourism centers, finance districts, insurance hubs providing wellcare health plans and coverage, ports or city harbors, and more. Pay attention to things like local transportation as well, so working professionals can easily access everything they might need from your property.
Distance to Beach
We can't talk about Tampa without talking about the beach! This steadfast feature will always attract locals and passers-through alike with its salty breezes, collecting, tanning, and sport opportunities, and cooler temperatures. Don't forget to factor this in when it comes time to make your purchase!
Military Families and MacDill Air Force Base
There is a generally strong military presence in Florida, and the western side of the state is no exception to this rule. Know that you want to rent to military families? Consider catering to renters looking to commute to MacDill Air Force Base. Residents will love settling into a home near their work, shopping centers, quality healthcare, and everything else they might need to thrive.
Local Area Real Estate Markets (i.e. North vs. South Tampa, median rent, median household income for the area, etc.)
As you may have gathered, where your real estate purchase is located can have a huge impact on price as well as value. Look for areas where the median household income is relatively high and the median rent reflects the high value of the neighborhood. For example, in the southern part of the city, median household income equated to roughly $60,000 as of 2021 (via Florida Demographics), while median rent sits around $1,900 per month (from RentCafe). Considering the quality of life of future renters by factoring in the median household income of the area against the median rent ensures you will be more likely to readily rent your space to both short-term and long-term applicants.
Local Attractions (i.e. restaurants, the Florida Aquarium, Amalie Arena, coffee shops, parks, and more)
When in doubt, put yourself in the shoes of a tourist. Is your ideal real estate venture located near Davis Islands? Tampa Heights? The Channel District? Ybor City? The Florida Aquarium? Noteworthy restaurants? Is it located in a historic neighborhood? Are there local cafes and shops to explore? How about scuba diving, boat tours, fishing opportunities, and other maritime activities? All of these are valuable traits when it comes to offering up your investment to the market.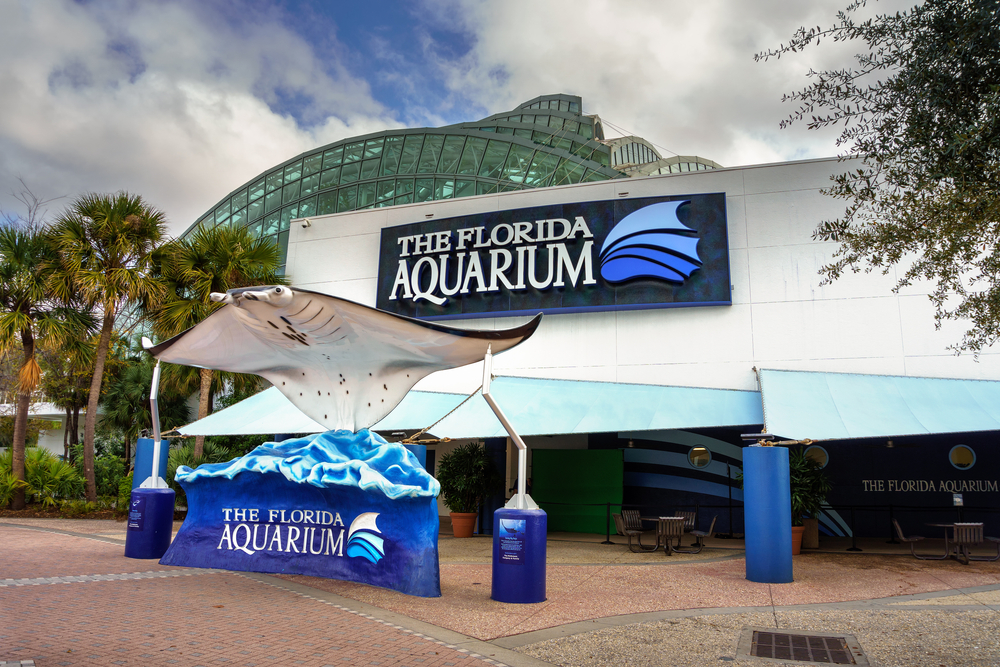 Top 5 Best Neighborhoods to Invest in Tampa, Florida
Now that we've looked at some of the suburban neighborhood homes that are worth snatching up, we'll zoom out slightly and look at overarching neighborhoods and areas of the city that are also high-value, low-risk investments.
Hyde Park Village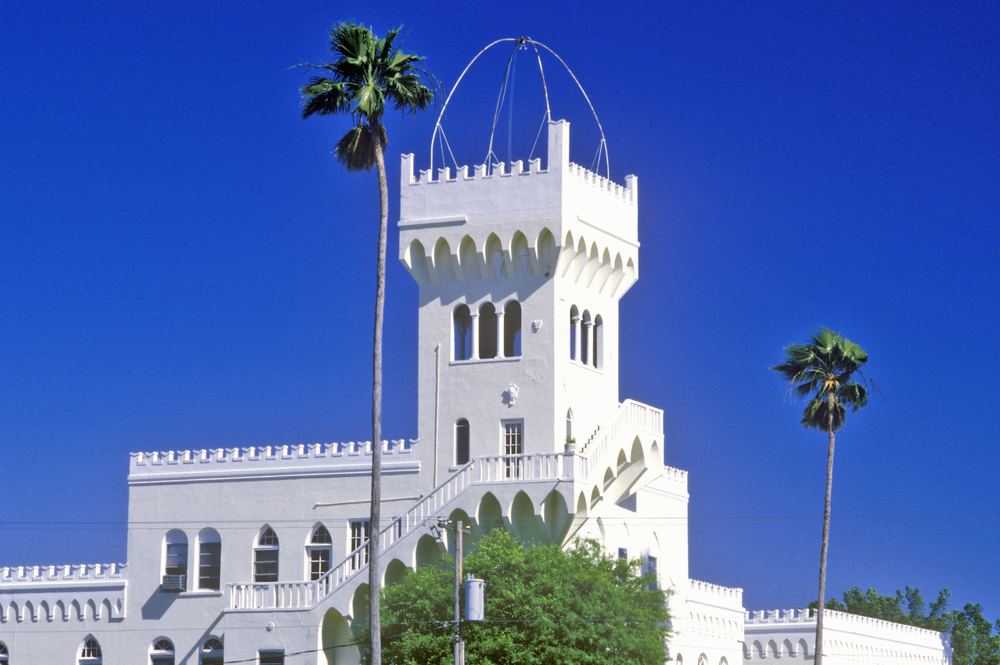 Also known for its neighborhood called "Spanishtown Creek," Hyde Park Village is one of the highest ranking places to live in the state–and in the United States as a whole. Ranking number one in all of Florida (from Patch), Hyde Park is known for its historic homes, convenient location, and chic shops. Hyde Park is also conveniently located at the heart of downtown Tampa, just a short distance from the noteworthy Cuban District referred to as Ybor City.
Harbour Island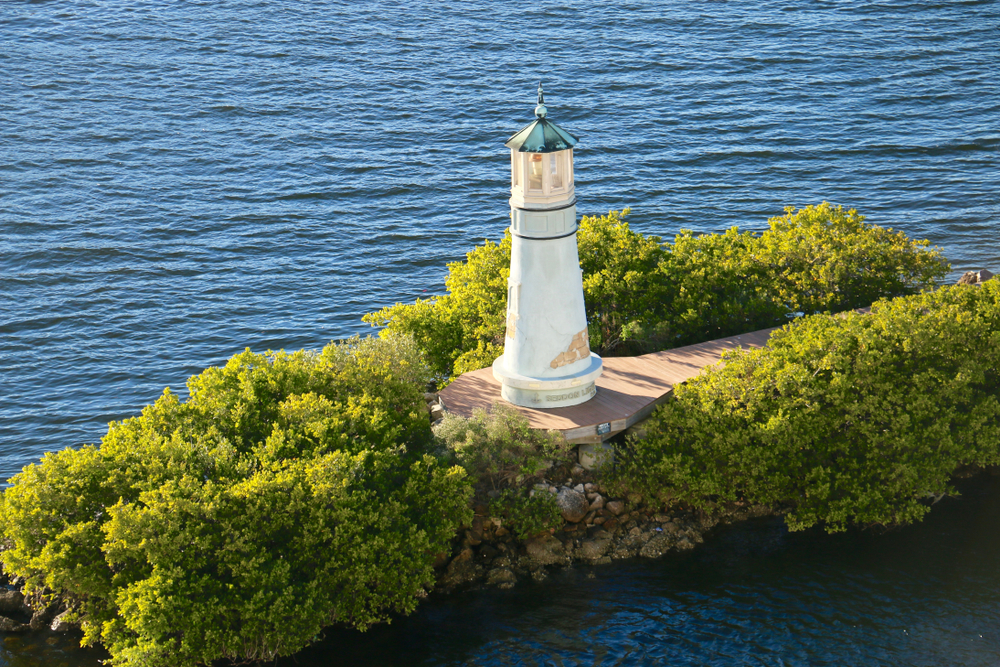 This is where a large amount of money gathers. From high-end condos and boat docking to luxury shops and restaurants, Harbour Island is particularly known for its pink-sanded beaches and its outlying coral reef.
Beach Park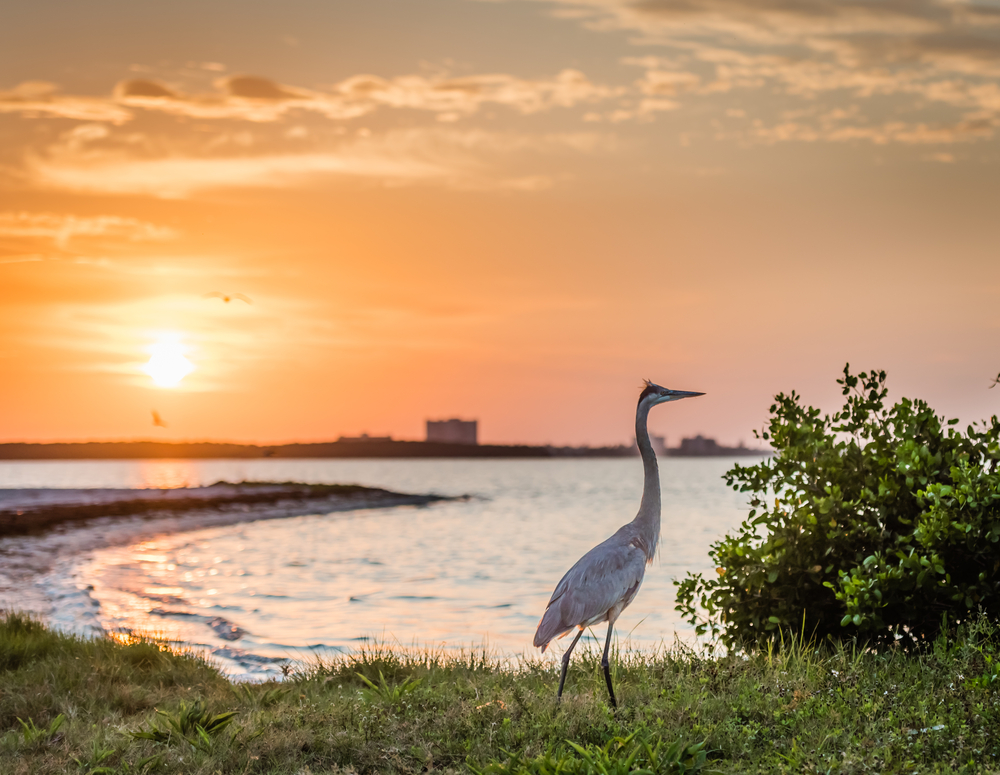 Located just north of Palma Ceia West, Beach Park has long appealed to residents for its natural feel and original charm. With oaks, azaleas, philodendron, dogwood, and other stunning natural features, this portion of the city has a lot to offer the investor. This neighborhood in particular is touted for its proximity to parks and beaches–though it is a little further out if you're looking for a "nightlife" scene.
Palma Ceia West
With a thriving downtown scene including shops, bars, coffee shops, venues, and more, Palma Ceia West is also known as the Commercial District, appealing both to young families and young professionals looking to enjoy the perks of city living while still maintaining a close proximity to the waterfront.
Downtown Tampa Median Home Value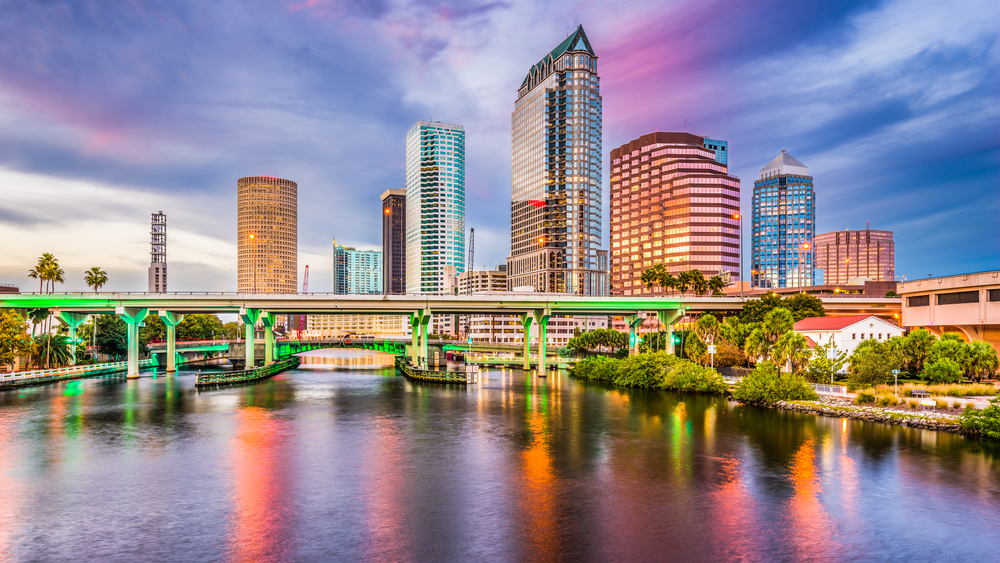 Shooting from the hip, median home sales prices in the city's downtown (including Davis Islands) can cost anywhere from $475,000 to over $2 million. This is where knowing the area comes into play, so you can avoid overpriced, overvalued properties and stick to what's going to yield a higher return for you in the long run!
Prime Real Estate in the Best Neighborhoods in Tampa
Whether you are looking for a multi-million dollar luxury mansion as your forever home or are simply looking for a solid rental investment that will continue to reap rewards for years to come, looking in Hyde Park, Beach Park, Harbour Island, or Palma Ceia West is likely to yield the results you are after.
We would be remiss if we did not also mention the direct appeal of Ybor City and areas like Seminole Heights (and Old Seminole Heights), which are located north of the city's downtown–as they may offer hidden gems, more interesting properties, and homes with character unique to the flavor of the region. (For a complete look at the area's districts and what they have to offer, check out this list from Visit Tampa Bay, referencing things to do in the area–from downtown attractions to Ybor City.)