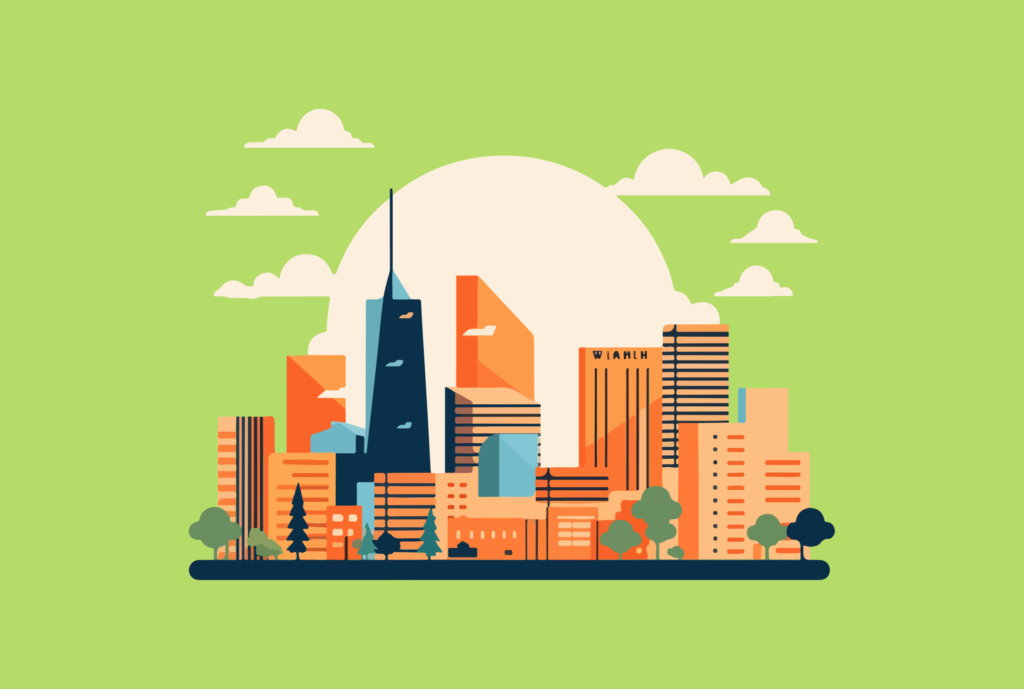 Arizona City is a quiet, rural community that's family-friendly and surrounded by beautiful scenery. Still, its proximity to Casa Grande, the future city of industry, is the main reason why residents and investors alike are setting their sights on the area.
Close to Casa Grande, the Next Industry Center
Living in Arizona City means residents are just a short commute away from a long list of companies that are situating themselves in Casa Grande. One of the latest is the Lucid Motor factory, which will rival the size of Tesla's headquarter in Texas. The Lucid Motor factory location is only a 15-minute drive from our latest property: Arizona City-S6. It's just one of many businesses that will reside in the area's fully-booked 740-acre business park, known as CAZCP.
Casa Grande is also set to become the major Semiconductor Manufacturing Hub. With Taiwan Semiconductor Manufacturing Company (TSMC) opening its Phase II facility in Casa Grande this year, its suppliers are coming in as well thanks to the area's business-friendly environment and more affordable land prices. Overall, Pinal County—where Arizona City is located—plans to invest $700 million in infrastructure, supporting the area's burgeoning industry.
Family Friendly Neighborhood
Our new property Arizona City-S6 is a single family home located off Madero Drive in a family-friendly neighborhood, which we chose for its quiet streets, surrounding amenities, schools, and convenient transportation.
Residents here enjoy lower living expenses and safer neighborhoods than nearby cities. Still they can access everything bigger cities have to offer in only 20 minutes. It sits close to highway  (I-8 and I-10), and is less than an hour away from the capital's airport and shopping districts, so it's easy to hop in the car and go anywhere in a snap.
Kids would be attending Toltec Elementary District and Casa Grande Union High School District, with lower student-to-teacher ratio than other areas. Toltec Elementary average ratio is  just 12-to-1—far less than the state's average of 18-to-1.
Ideal Residence for Family Rental
Arizona City-S6 features three bedrooms and two bathrooms spread across a single-story open floor plan with lots of natural light.
Families will love the large, private backyard, which has a secure fence installed to keep pets and children safely inside their boundaries. Of course, while the large lot size is attractive on its own, it also features a low-maintenance landscape that works with Arizona's desert climate instead of against it.
The property's large lot also gives way for future value-add potential. However, the property as it stands now is already highly appealing to area renters.
Inside the home, you'll be greeted with high ceilings and durable tile floors, both of which give the home a cool, airy feel during the hot summers. Around the corner is an expansive living room and a beautiful eat-in kitchen—both of which are ready for entertaining.
In places like Arizona City, certain creature comforts are essential, and this home has them all. For instance, central AC is non-negotiable for most people shopping in this market, and this property has ceiling fans placed right next to the vents to ensure cool air easily circulates throughout the home.
As part of its move-in ready appeal, the property comes equipped with a washer/dryer, dishwasher, and microwave.
Why Is This a Good Investment?
Historically, home prices in Arizona City have been lower than in Casa Grande, but they have a high potential to increase due to the sheer number of tech companies purchasing land in nearby Casa Grande.
Looking at the area's numbers, the median home value has increased 34% YoY in Casa Grande ($374k) while Arizona City is on pace with Phoenix at 20% ($312k). Looking at the five-year CAGR, Arizona City shines even more at 18%, compared to Phoenix at 12.4% and Casa Grande at 13.4%.
Costs of owning are lower because this area has no rental sales tax and low property taxes. There isn't an HOA collecting fees, but neighbors proudly display clean yards, neat landscapes, and smiling faces.
Given the growing demand, we set this property as a long-term rental for a middle-class family.  The home is already occupied with monthly rent for $1654/month, so your investment will start generating revenue from the moment you buy your share. 
If you've never bought into a single-family investment before, this one would be a promising place to start! We're also excited to announce that this will be Ark7's first-ever public offering opening to the general public.
Market Cap: $363,200. 
Price: $32/Share.
Total Shares: 11,350.
Join Ark7 today to claim your shares!