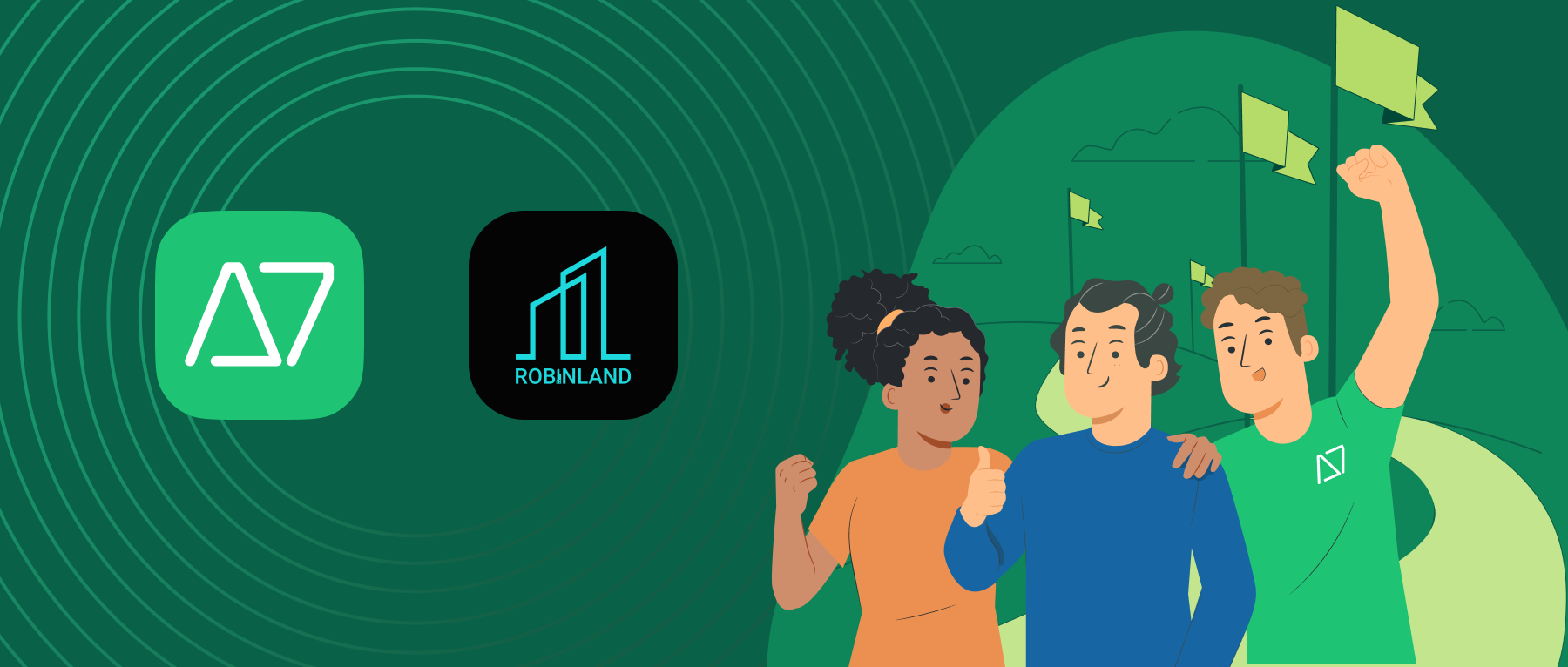 Today we are excited to share a big announcement!  Ark7 has completed the acquisition of Robinland, a DeFi real estate investing platform. The deal marks a significant milestone for us as we continue to empower investors in our community with the secure, diversified, and transparent model.
"We are incredibly proud to announce that Robinland, backed by industry-leading Venture Capital firms, including Nyca Partners, Eniac Ventures, Agya Ventures, Wilson Hill Ventures, and Gambit Partners, has joined forces with Ark7 to revolutionize the fractional real estate landscape."

— Ark7 Co-founder & CEO Andy Zhao 
Real estate investing re-imagined
Ark7 is democratizing real estate investing, breaking down barriers to make it accessible to all.
Real estate is one of the largest investment asset classes that is known for its ability to generate consistent cash flow and long-term wealth.  However, it is also historically out of reach for most Americans. Real estate investing is built with capital constraints, complicated processes, and structural inefficiencies in both transactional and management processes.  
Ark7 was born to challenge this status quo and design a sustainable system that is widely scalable to improve the efficiency of bringing income-generating properties across the U.S. to everyone who was not able to before.
Our accelerated growth
Now over 30,000 registered investors have benefited from our award-winning Ark7 mobile App, accessing real estate investment opportunities in top states, including Texas, California, Seattle, Arizona, Florida, and many more to come. Sign up for free to explore our current offerings. Anyone, including unaccredited investors, can invest in shares of rental properties "for as little as $20" and gradually build a diversified portfolio as they get confident and comfortable with fractional ownership through Ark7.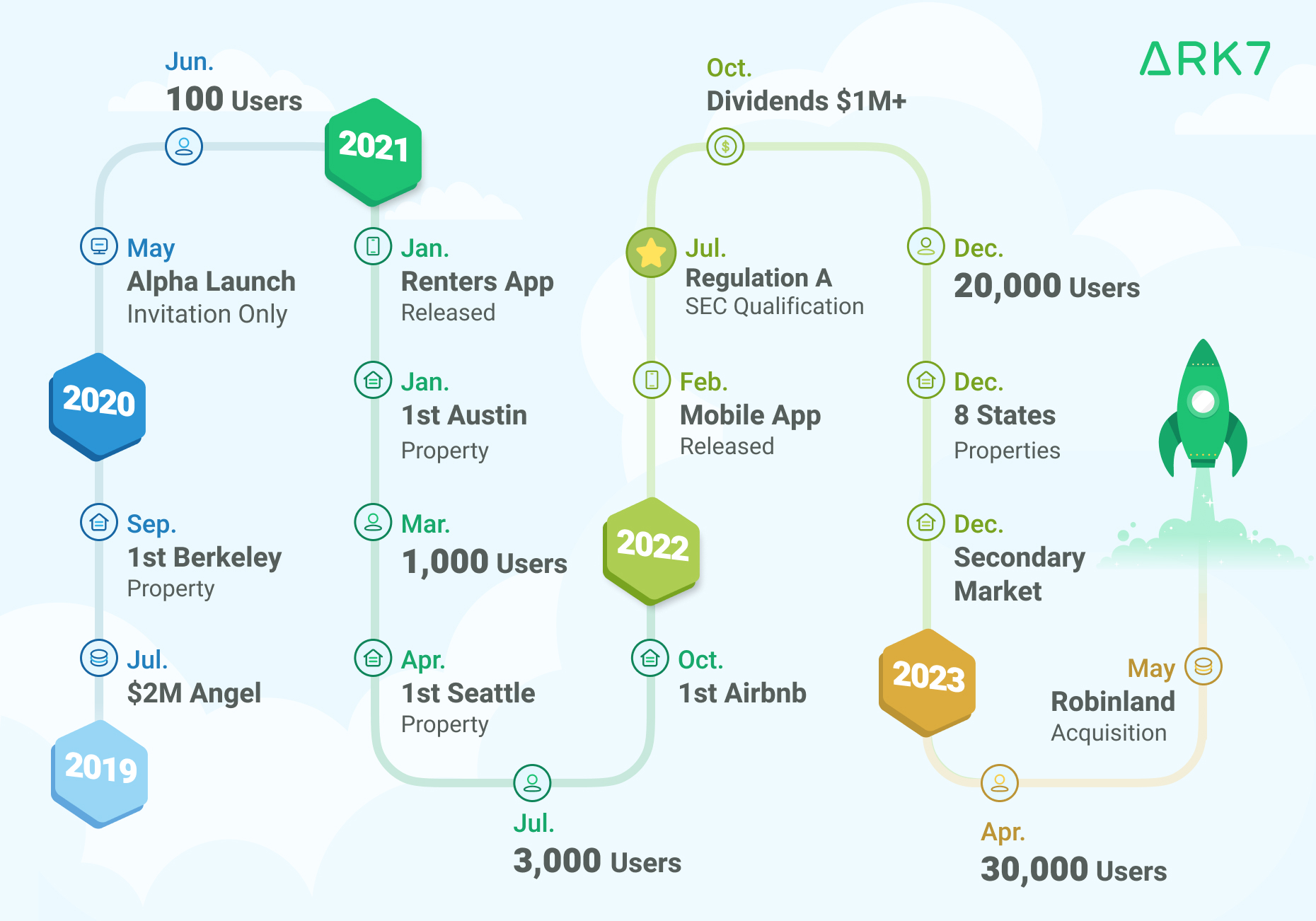 Our investor base has grown five-fold since the SEC's announcement of Regulation A qualification in 2022. The acquisition of Robinland will further expand our offerings of quality real estate options, enhance our expertise and service capabilities and cater to a wider audience of investors seeking financial growth and stability through a viable, innovative alternative to traditional investment channels.
Award-winning Ark7 App
Ark7 has garnered a stellar rating of 4+ stars across App stores and Trustpilot, highlighting our commitment to excellence. Our App is designed with simplicity, ensuring an intuitive experience that is second to none. Download Ark7 App and invest today!