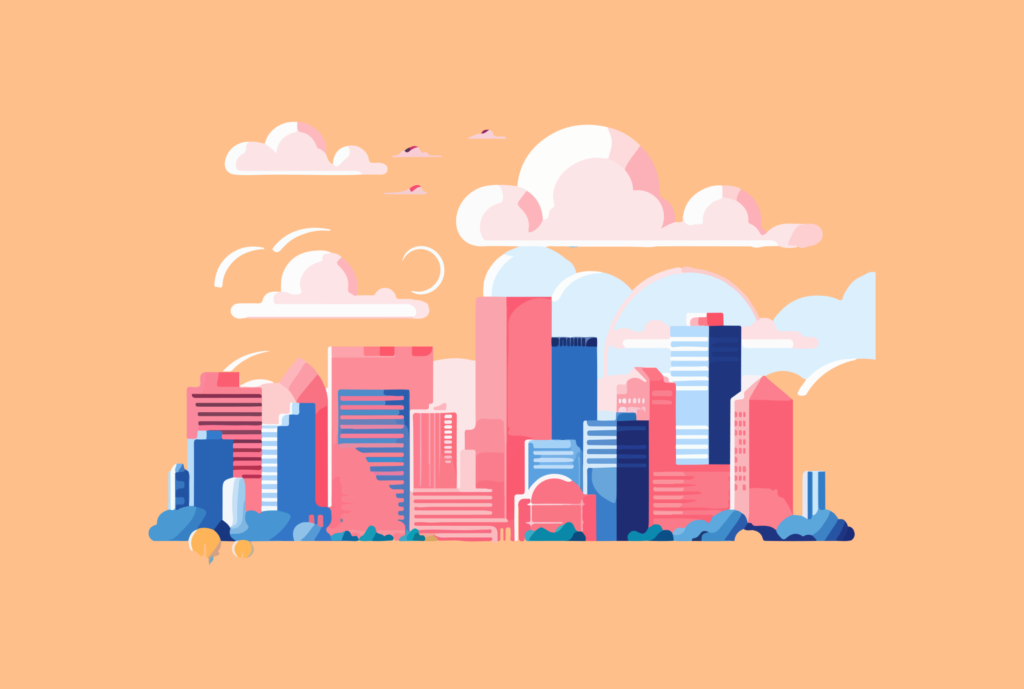 If you've ever been to the Mile High City, whether it was to visit the museums, fine dining restaurants, art exhibits, and local music or to head outdoors to the mountains or Cherry Creek State Park, you may have gotten curious about the state of real estate investing in the area. With a unique, distinctive vibe for the Denver metro area and over a dozen natural springs nearby–not to mention iconic views and other nearby attractions, such as skiing opportunities–this gorgeous area of the United States is popular with real estate agents and investors for myriad reasons. Let's take a look at the housing market forecast for 2024 as well as the top 10 best investment neighborhoods Denver has under its belt–plus three up-and-coming neighborhoods that pose optimal investment opportunities for maximizing Return on Investment (ROI).
Reasons to Invest in the Denver Real Estate Market in 2024
It's no secret that the last few years have been tough–not only for well being, but economically as well. With staggering inflation and high interest rates mixed with limited housing inventory, it's been a relatively challenging time to invest in real estate, especially for those who are just starting out. However, there are reasons to hope 2024 will mark a turn for the better (via Insider). Here are some of the key reasons why 2024 is a good year to invest in the housing market:
Easing Inflation: With mortgage rates reaching upwards of 7% in 2023, prospective home buyers can expect rates to continue to drop in the coming year. Real estate investors need not necessarily fear these relatively high rates, though they're about as high as they were back in 2002–as you can always refinance a home after you've bought it as you continue to build equity.
Predicted Market Slowdown: The "something's gotta give" sentiment most real estate investors have adopted about the current 2023 landscape have saturated the market and have caused sellers and their agents to get a little bit more realistic when it comes to asking prices (via Norada). In fact, the market is expected to cool off significantly in the next five years or so.
Increase in Inventory: One of the factors driving excessively high housing prices that far outstrip the home values is fewer properties on the market. This has been referred to as a "housing shortage" that has caused folks to turn to renting or moving in with family. However, this is expected to change as new construction homes continue to crop up to compete with existing demand and the market settles, enticing more and more sellers to come out of the shadows and put their properties on the market. More options can mean better prices for investors with the simple rule of supply and demand.
While 2023 has been a hard year, particularly for a new real estate investor, there are reasons to be hopeful for the coming years as a first-time buyer. When prospective first-time homeowners no longer have to compete with large companies or affluent investors, they will be offered better prospects with higher home values that aren't exploited by a cost-prohibitive price.
Denver Housing Market Forecast 2024
According to WalletInvestor, the Denver real housing market is expected to continue holding strong in the coming year, with home values raising on average about 5.25% each annum. This means a cash flow positive environment for real estate investing and those looking to maximize their returns. This, coupled with the fact that the Mile High City is the 12th-fastest growing U.S. metropolis makes for a promising 2024 real estate market (via Exploding Topics). With a percentage growth rate of 14.64% in the last year, real estate investors can predict a relatively sure bet when it comes time to procure an investment property, particularly single family homes and short term rentals.
10 Best Neighborhoods in the Denver Housing Market for Rental Investors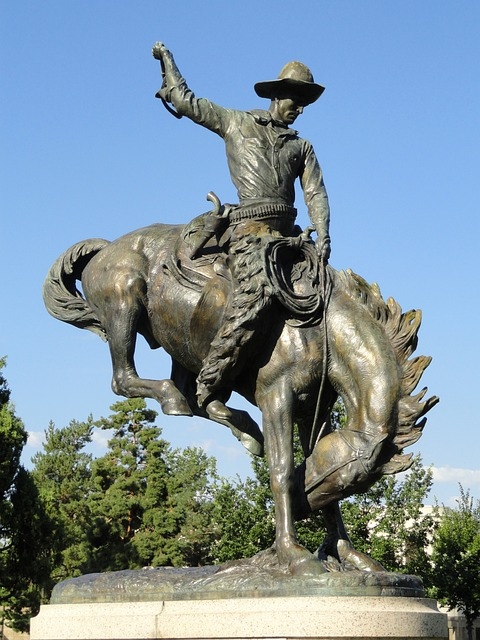 The Denver housing market continues to attract rental investors seeking promising opportunities for growth and revenue. With its diverse neighborhoods and booming economy, Denver offers a plethora of options for investors looking to tap into the rental market. In this comprehensive guide, we'll delve into the 10 best Denver neighborhoods for rental investment properties, exploring their unique characteristics, pros, and cons.
West Barnum
West Barnum, a hidden jewel within Denver, entices investors with its prime location and affordability. Its close proximity to downtown Denver grants residents easy access to urban amenities while maintaining a quieter atmosphere, marking it as a typical southwest Denver neighborhood. However, investors should be cautious of potential infrastructural improvements that might influence property values positively or negatively. Overall, this Mile High City neighborhood offers a blend of urban convenience and suburban tranquility for those seeking a balanced investment opportunity.
RiNo (River North Art District)
RiNo's eclectic charm and cultural vibrancy create an appealing environment for rental investors and young professionals. Its flourishing art scene, abundant entertainment options, and trendy eateries attract a diverse tenant demographic. Yet, investors should be mindful of potential higher property prices due to the district's popularity. RiNo's investment potential thrives on its unique blend of creativity and commerce, ensuring steady demand for rental properties.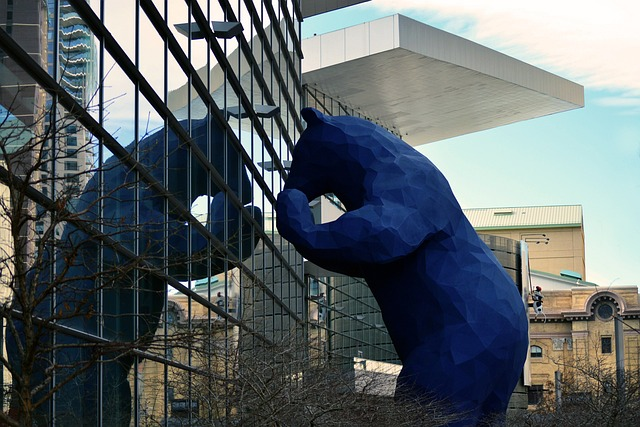 Pros and Cons of City Park Neighborhood
City Park Neighborhood's allure lies in its lush green spaces and cultural attractions, making it an attractive choice for tenants seeking both relaxation and entertainment. However, investors should consider the competitive market and potential higher property costs. While the neighborhood's charm and accessibility are undeniable pros, the cons encompass increased competition and potential financial commitments.
Chaffee Park
Chaffee Park emerges as a promising investment destination due to its growing popularity and access to amenities. This up-and-coming neighborhood offers investors the opportunity to enter a market with potential for appreciation. Yet, investors should remain attentive to ongoing development projects that might impact property values. Chaffee Park's ascent in the real estate realm presents an exciting prospect for those looking to capitalize on a neighborhood's transformation.
Glenwood Springs, Colorado
Glenwood Springs, a serene retreat near Denver, holds promise for both residents and investors. Its picturesque surroundings and proximity to outdoor activities attract those seeking a tranquil lifestyle. Investors can tap into the vacation rental market, capitalizing on the area's appeal as a getaway destination and appealing location for short term rentals and overnight rental properties. However, they should be mindful of seasonal fluctuations in Glenwood Springs tourism, which might affect occupancy rates and rental income.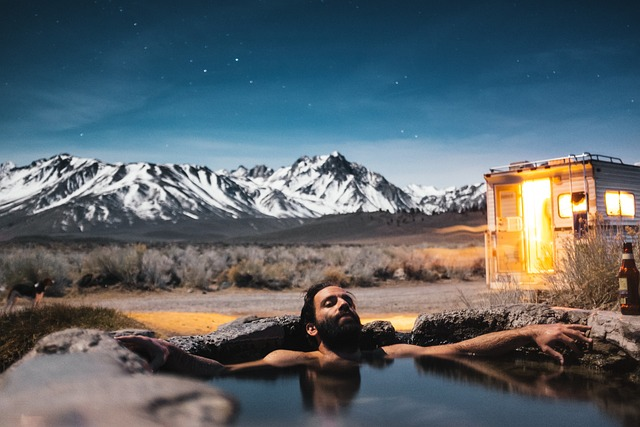 Pros and Cons of Washington Park Neighborhood
Washington Park Neighborhood's picturesque setting and strong sense of community make it a desirable rental location and investment location for single family homes. The demand for rentals remains robust, but investors should weigh this advantage against potentially higher property prices and maintenance costs. The allure of living near the park must be balanced with the financial considerations of investing in a well-established and sought-after neighborhood.
West Colfax
West Colfax's urban renewal projects spark interest among investors seeking to capitalize on a neighborhood's revitalization. The ongoing development enhances the area's appeal and accessibility, potentially leading to property value appreciation. However, investors should be cautious of potential disruptions due to construction and fluctuating market dynamics. The blend of charm and modern revitalization in this historic neighborhood positions West Colfax as an enticing option for those eager to invest in Denver's changing landscape.
Lower Downtown ("LoDo")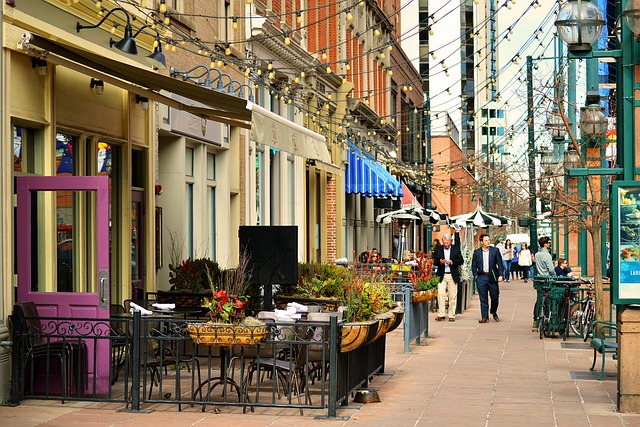 Lower Downtown, known as LoDo, marries historical charm with modern amenities, attracting a diverse tenant base. Its unique fusion of old-world ambiance and contemporary offerings fosters a captivating living experience. While investment opportunities are abundant, investors should consider potential higher property costs driven by the neighborhood's desirability. One of Denver's oldest neighborhoods, LoDo's investment appeal thrives on its ability to offer tenants a balance between nostalgia and modern convenience.
Lower Highland ("LoHi")
Lower Highland, or LoHi, stands as a trendy and lively destination for investors looking to attract youthful demographics and young professionals. Its vibrant atmosphere, dynamic community, and proximity to local hotspots create a desirable living environment. However, investors should be aware of potential noise levels and increased competition, which might affect rental property demand. Balancing the neighborhood's energetic vibe with potential challenges, LoHi presents an opportunity to invest in Denver's vibrant urban culture.
Hampden South Denver
Hampden South offers a suburban haven with excellent city accessibility, attracting tenants seeking a balanced lifestyle. Its peaceful south Denver ambiance complements the convenience of urban amenities. However, investors should remain mindful of potential transportation congestion impacting the area's appeal. The blend of suburban comfort and urban proximity positions Hampden South as a potential haven for renters seeking the best of both worlds.
Uptown ("North Capitol Hill")
Uptown, also known as North Capitol Hill, offers a blend of historic charm and modern amenities in the resort city of Denver. This neighborhood's central location and diverse entertainment options create a compelling investment opportunity. Yet, investors should be aware of potential parking challenges and the need for property maintenance in a bustling urban setting. Uptown's balance between nostalgia and progress offers tenants an enticing lifestyle, attracting those who seek a multifaceted living experience.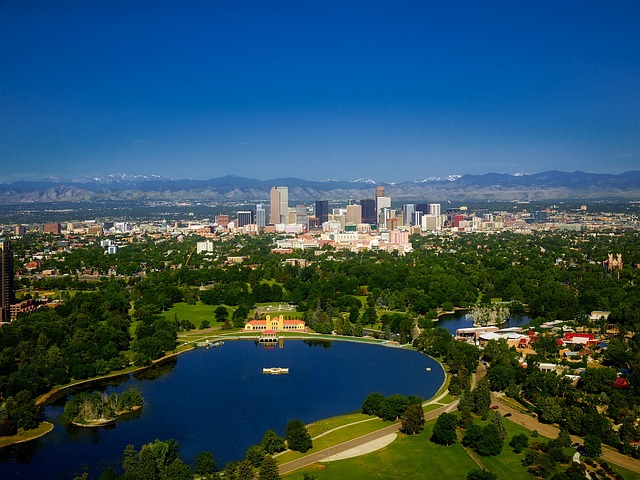 Congress Park
Congress Park's tree lined streets and community charm position it as an attractive rental investment option. The proximity to parks, local shops, and dining establishments enhances its desirability. However, investors should consider the competitive rental market and potential higher property prices. The allure of Congress Park lies in its peaceful environment and convenient access to both urban and natural amenities, offering tenants a well-rounded lifestyle.
Park Hill
Park Hill's residential appeal and community spirit make it an investment-worthy neighborhood. Its quiet streets and family-friendly atmosphere attract a diverse range of tenants seeking a suburban feel in a nice neighborhood coupled with ample green spaces. Nonetheless, investors should account for potential property maintenance costs and evolving market dynamics. Park Hill's investment potential lies in its sense of community and suburban tranquility, providing renters with a serene escape from the urban bustle, solidifying its reputation a great neighborhood in Denver.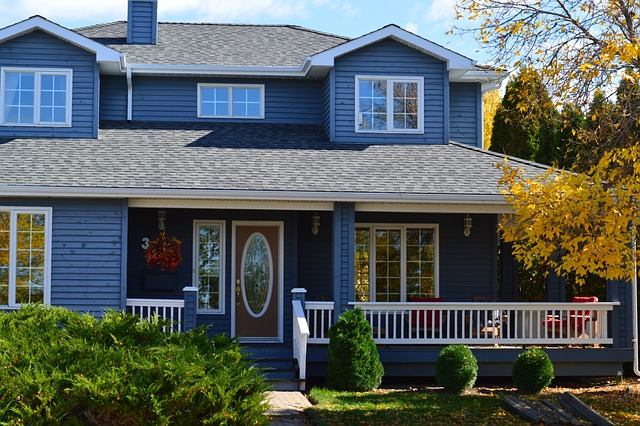 Benefits of Denver Turnkey Rental Properties
Investing in real estate has long been hailed as a smart financial move, and Denver's dynamic housing market has captured the attention of savvy investors seeking growth and stability. Among the various real estate strategies available, turnkey rental properties have emerged as a popular choice, offering unique advantages that cater to both experienced and novice investors. In this article, we'll delve into the top three benefits of Denver turnkey rental properties and explore why they're a game-changer in today's competitive investment landscape.
Seamless Entry into Real Estate Investing
For those new to real estate investing or seeking a hassle-free way to expand their portfolio, turnkey rental properties provide a seamless entry point. These properties are fully renovated, furnished, and tenant-ready, eliminating the time-consuming tasks associated with property rehabilitation. In Denver's fast-paced market, where competition is fierce, a turnkey property ensures that investors can hit the ground running without delays caused by repairs or renovations.
This is particularly beneficial for out-of-state investors or those with limited time to oversee property operations. The property management team handles tenant placement, rent collection, maintenance, and other operational aspects, allowing investors to enjoy the benefits of real estate ownership without the hands-on stress.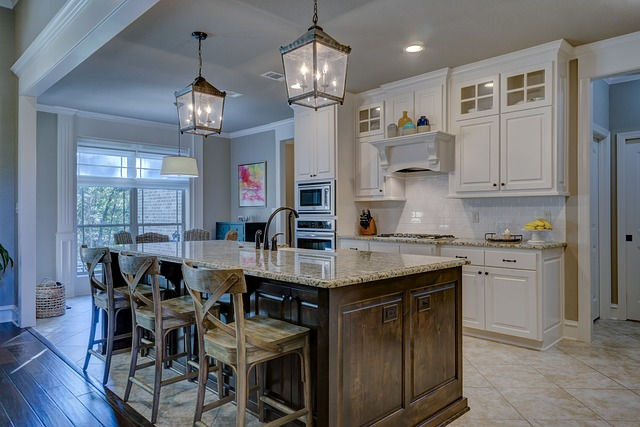 Consistent Cash Flow and Reduced Risk
One of the most enticing advantages of investing in turnkey rental properties in Denver is the promise of consistent cash flow. The properties are already tenanted, which means rental income starts flowing in immediately after acquisition. This steady stream of revenue provides investors with a predictable income source, which can be especially valuable in times of economic uncertainty.
Moreover, the risk associated with vacancy or tenant-related issues is mitigated to a significant extent. Since the properties are managed by professionals, vacancies are minimized through efficient tenant placement processes. Additionally, the property management team handles tenant inquiries, lease renewals, and any maintenance concerns that may arise, ensuring that investors are shielded from the day-to-day challenges of property ownership.
Capitalizing on Denver's Strong Real Estate Market
Denver's real estate market has been consistently on the rise, attracting investors seeking both short-term gains and long-term appreciation. Turnkey rental properties offer investors the opportunity to capitalize on this growth without the need for in-depth market analysis or extensive research. The properties are carefully selected in prime locations with strong rental demand, ensuring that investors benefit from the city's economic vitality and growing population.
Investing in a turnkey property allows investors to tap into Denver's thriving rental market without the steep learning curve that often accompanies real estate investment. Additionally, the city's vibrant economy, diverse job opportunities, and desirable lifestyle make it an attractive destination for tenants, further enhancing the potential for high occupancy rates and rental income.
Top Three Up-And-Coming Denver Neighborhoods for Real Estate Investing While Prices Are Still Low
As property values surge across the city, astute investors are setting their sights on up-and-coming neighborhoods that still offer affordable entry points beyond just West Colfax. In this guide, we explore the top three up-and-coming Denver neighborhoods for real estate investing, where prices remain tantalizingly low and populations are rapidly growing, creating a unique window of opportunity.
Lowry
Nestled southeast of downtown Denver, Lowry is experiencing a remarkable revival that is attracting the attention of real estate enthusiasts. Once a former military base, Lowry has transformed into a dynamic neighborhood that seamlessly blends suburban charm with urban convenience. The presence of schools, parks, and a range of amenities adds to the neighborhood's family-friendly appeal, making it an attractive prospect for both renters and buyers.
Investors are drawn to Lowry's potential for appreciation as the area undergoes gentrification and redevelopment. With its well-planned layout and diverse housing options, Lowry promises solid rental demand and the potential for long-term value growth.
Villa Park
Villa Park, situated to the west of downtown Denver, is undergoing a transformation that signals promise for real estate investors. As Denver's oldest Hispanic neighborhood, Villa Park exudes a rich cultural heritage that's becoming an attractive aspect for potential residents. The area's proximity to downtown Denver and major transportation routes adds convenience and accessibility, further enhancing its appeal.
As revitalization efforts gain momentum, property values are likely to rise, offering investors the prospect of significant appreciation. With its unique blend of history, culture, and strategic location, Villa Park presents a rare investment opportunity to tap into Denver's changing urban landscape.
Elyria-Swansea
Nestled just north of downtown Denver, the Elyria-Swansea neighborhood is on the cusp of transformative growth that promises substantial investment potential. Historically an industrial area, the neighborhood is undergoing extensive redevelopment, including infrastructure improvements and enhanced connectivity. This revitalization is drawing attention from investors keen on getting in early on the area's revitalization journey.
Elyria-Swansea's strategic location, close to major highways and Denver's National Western Complex, positions it for substantial growth. The influx of investment and attention is likely to drive property values upward, making this neighborhood an enticing choice for investors looking to capitalize on growth potential.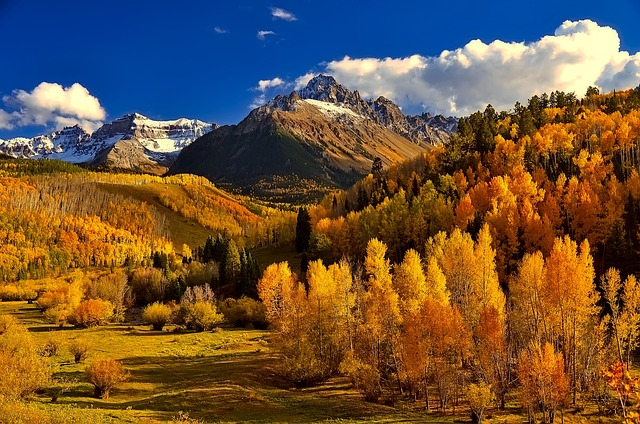 Frequently Asked Questions (FAQ) for a New Real Estate Investor
Venturing into the world of real estate investment can be both exciting and overwhelming, especially for newcomers. If you're considering Denver as your investment playground, you likely have burning questions about neighborhoods, market trends, and potential opportunities. In this FAQ guide, we'll address some common inquiries to provide you with a solid foundation as you embark on your real estate journey.
Q1: What is the Nicest Neighborhood in Denver?
While the definition of "nicest" can vary based on personal preferences, Denver boasts several neighborhoods that are renowned for their charm, amenities, and quality of life. Areas like Cherry Creek, Washington Park, and Hilltop often make it to the list of Denver's nicest neighborhoods. These neighborhoods offer a mix of upscale living, beautiful parks, vibrant cultural scenes, and easy access to dining and entertainment. Ultimately, the "nicest" neighborhood for you depends on your lifestyle, preferences, and investment goals.
Q2: What is the Most Expensive Neighborhood in Denver?
When it comes to exclusivity and high-end living, Cherry Creek frequently takes the crown as Denver's most expensive neighborhood. Known for its upscale boutiques, gourmet restaurants, and luxurious homes, Cherry Creek commands premium prices. Other affluent neighborhoods include Hilltop, Country Club, and Washington Park. Keep in mind that while investing in such neighborhoods might require a higher upfront cost, it can potentially lead to significant returns in the long run.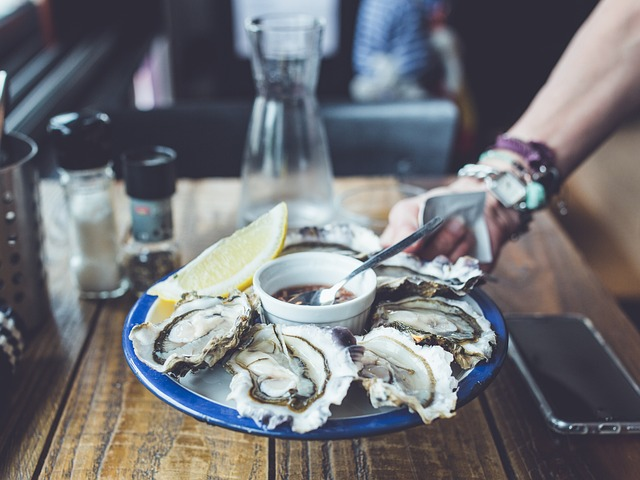 Q3: Is Denver a Good Place to Invest In?
Absolutely. Denver has garnered attention as a hotspot for real estate investment due to its strong job market, population growth, diverse economy, and some of the best neighborhoods for rental properties. The Denver housing market has remained steadily growing over the past decade or so, from areas like West Colfax to RiNo. The city's consistent population influx fuels demand for housing, making it an ideal market for both traditional and short-term rentals. Additionally, Denver's vibrant culture, outdoor attractions, and robust employment opportunities contribute to its appeal for renters and buyers alike. However, like any investment, thorough research and careful consideration of market trends are key to making informed decisions.
Conclusion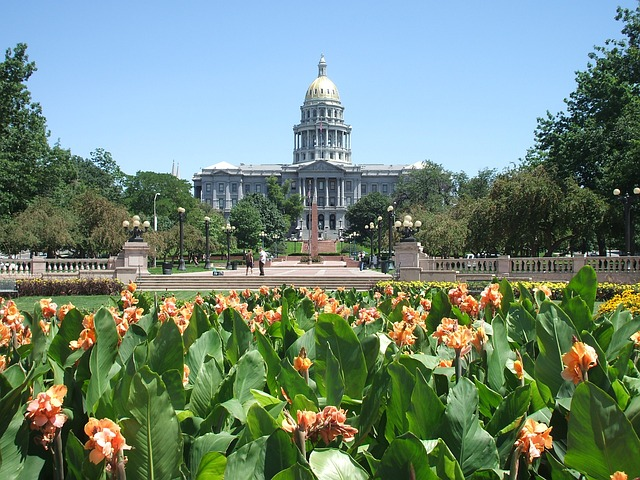 With an array of real estate investment options spanning from affluent, ritzy neighborhoods in Denver to areas that are in the process of coming up, both seasoned and first-time investors can find something worth shopping for in this booming area of the U.S–from condo buildings or townhomes to new apartment buildings and single family homes. With average home prices relatively high but maintaining (and even increasing) their value over the years, the right investment could easily turn into a cash flow positive property with great returns for years to come.
From Glenwood Springs to West Colfax, Denver serves up many different flavors (urban, suburban, historic, and more) within a few square miles and the promise of quality options for schooling for all ages and high quality healthcare as with Porter Adventist Hospital. As areas continue to develop and other neighborhoods take center stage in the 2024 market, it's prudent for the discerning investor to keep their eye on the Denver market for hot deals, lowering housing costs, and shrinking inflation for the years ahead.