From Chestnut Hill to Fairmount Park, The City of Brotherly Love has a lot to offer the investor. With a deliciously rich history steeped in outstanding food, vintage architecture, music, museums, theater, and more, Philadelphia also offers outdoor attractions and a proximity to plenty of attractive destinations along the east coast. So, why look to Philly for your next investment opportunity, and where should you look to yield the highest returns? Let's take a look at the best neighborhoods to invest in Philly as well as reasons why this special area of the United States deserves investors' attention.
Why Invest in Philadelphia?
With ample up and coming neighborhoods offering tantalizing investment opportunities–from commercial properties to single family homes–the Philadelphia real estate market has historically been resilient in the face of economic downturns (via U.S. News). With a high demand for housing, plenty of area attractions, and a healthy economy, there's plenty of reasons to believe that investing in Philly is a good idea.
Attractive Location
Also referred to as Center City, Philadelphia is an old city featuring a rich history of art, culture, and dining. Nestled at the confluence of the Schuylkill River and the Delaware River, the tree lined streets of Philly have long been attracting renters looking to settle both long-term and short-term. From the bustling riverfronts to Ridley Creek State Park and Valley Forge National Historic Park, outdoor enthusiasts have plenty of options for activities to keep them occupied–not to mention Philly's proximity to the Atlantic Ocean and New York. The city's narrow streets beckon tourists to Strawberry Mansion, which has been drawing visitors since 1871 (via Historic Strawberry Mansion)–just one example of many historic Philadelphia attractions. With centuries-old architecture at every turn, it's easy to see why Philadelphia attracts over 1 million visitors each year (from Visit Philly).
Ample Local Amenities
This is not to say Philadelphia is exclusively a realm of old and dusty historical keepsakes. In fact, there are many breweries, restaurants, coffee shops, and modern amenities to enjoy as well. New businesses line Washington Avenue within close proximity to Grays Ferry, public transport, and destinations like museums and eateries. Happily, these attractions are easily accessible and most are within walking distance from one another–and what's not within strolling distance is just a stone's throw on the public transit, from Port Richmond to southwest Philly.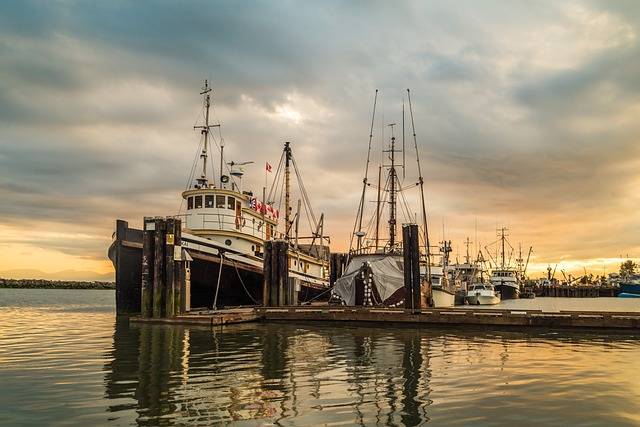 Strong Economy
With a diverse population of residents attracting young professionals, students, history lovers, sports fans, and more, Philadelphia features a robust economy supported by industries ranging from life sciences to manufacturing. With tourism and education opportunities supplementing an already strong job market, it's hardly a surprise that Philly offers prime real estate in the greater east coast area. (According to Fred Economic Data, Philadelphia grossed roughly $478 billion in 2021 alone, with an upward trend predicted to continue to grow, as it has relatively constantly since 2001. The National Association of Home Builders predicts that of that number, roughly 15-18% comes from the real estate market.)
High Rentability
Long time residents and prospective Philly home buyers can agree that Philadelphia has a lot to offer both long-term and short-term renters–especially young professionals. As city continues to flourish, bringing new developments and celebrating historic ones, Philly attracts both young families and older residents alike (via United States Census). With such a strong job market and over 80 colleges, technical schools, and Universities in the Philadelphia metro area, demand for rental properties is consistent–and likely to remain that way (from Cause IQ). Other than college campuses, other area attractions include sports stadiums and events, historic landmarks and buildings, outdoor activities, restaurants, and more.

Top 5 Up and Coming Neighborhoods in Philadelphia
Of all the up and coming neighborhoods in Philly, prospective investors will want to look for areas that are easily marketable. Factors that can affect the "attractiveness" of rental properties includes affordable housing for the area, abundance of local amenities like many restaurants and coffee shops, area safety, public transit, proximity to employment opportunities or college campuses, and more. Fortunately for you, we've tapped into five of the best neighborhoods to invest in within coming years, especially as demand for housing is quite high and inventory remains low (via U.S. News). Below are five developing neighborhoods that smart investors will want to consider when looking for investment properties.
Chestnut Hill
Of all the Philadelphia neighborhoods, perhaps none better than Chestnut Hill so seamlessly combines suburban tranquility with urban accessibility, making it an attractive prospect for investors. Here are some of the top reasons to consider Chestnut Hill:
a. Affluent Demographics: The neighborhood boasts a higher average income, indicating strong purchasing power and potential for higher-end businesses.
b. Quaint Charm: Historic architecture, boutique shops, and local eateries create a unique atmosphere, drawing in residents and visitors alike.
c. Proximity to Nature: Access to Fairmount Park offers residents a lush, recreational escape, enhancing the area's appeal.
Olde Kensington
As a formerly industrial area undergoing revitalization, Olde Kensington presents lucrative investment possibilities. This neighborhood serves up:
a. Creative Hub: The neighborhood's industrial past has attracted artists and creatives, fostering a vibrant cultural scene and creative economy.
b. Gentrification Potential: Ongoing development projects and proximity to established neighborhoods suggest the potential for property value appreciation.
c. Connectivity: Access to public transportation and major highways enhances convenience, making the neighborhood more accessible.
East Mt. Airy
East Mt. Airy's diverse community and community-driven initiatives create a strong case for investment. Reasons to consider it as an investment location include:
a. Cultural Diversity: A wide range of ethnicities and backgrounds contribute to a rich and diverse neighborhood fabric, which often leads to cultural vibrancy.
b. Community Engagement: Residents actively participate in local initiatives, creating a sense of belonging and community cohesiveness that can lead to sustainable growth.
c. Improving Infrastructure: Ongoing infrastructure improvements can positively impact property values and overall quality of life, attracting new residents.
Old City
Old City's historical significance combined with a thriving arts scene positions it as an enticing investment prospect. Reasons this is an excellent neighborhood for investing in include:
a. Tourist Magnet: The presence of iconic landmarks, museums, and historical sites ensures a steady flow of tourism, supporting local businesses.
b. Artistic Energy: A hub for galleries and studios, Old City attracts artists and art enthusiasts, fostering a creative community that can spur economic growth.
c. Adaptive Reuse Opportunities: Historic buildings can be repurposed for modern living and commercial spaces, presenting unique investment avenues.
Fairmount Park
Investing in Fairmount Park's vicinity offers the potential to tap into a nature-centric, recreational lifestyle. This up and coming neighborhood in Philly presents:
a. Green Oasis: The park provides a vast expanse of green space, making properties in its vicinity highly desirable for those seeking a connection to nature.
b. Health and Wellness Focus: The increasing emphasis on well-being drives interest in neighborhoods with easy access to outdoor activities and fitness options.
c. Upscale Residences: The allure of living near a major park attracts buyers looking for high-end properties, potentially leading to a premium on real estate value.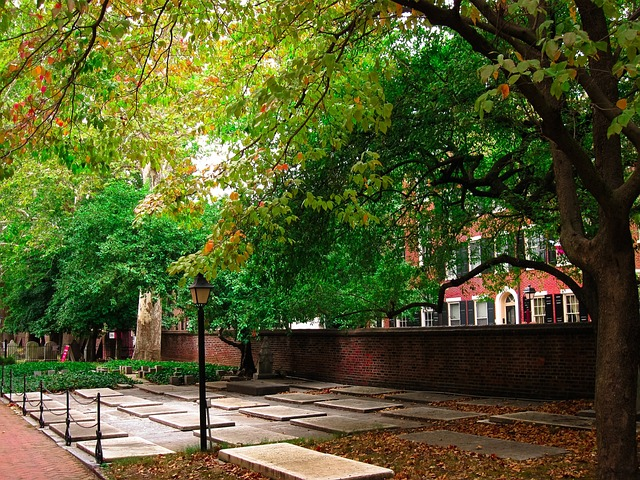 Another Philly Neighborhood for Smart Investors: University City
Positioned in a desirable location just west of the Schuylkill River lies University City, a hub for students looking to attend classes at many possible different technical schools, colleges, or universities in the area. Real estate investors can expect consistent rental income from residents looking to lease a room or home during the school year–and perhaps even in the summer months as well, for students looking to attend summer classes.
More than an academic hotspot, University City is also home to a few medical hubs as well (via Visit Philly), and as such, landlords can expect a full schedule all year round. Investing in University City might be better for investors looking to live in or near Philadelphia rather than remotely–or may at the least require working with a local property management company, as these high-volume areas can see a lot of turn over just in one academic calendar year.
Rental Rates in Philadelphia
When it comes to pricing rental rates in Philadelphia, there's more at play than just property values alone. Affordable housing and rental properties rely primarily on basic supply and demand (i.e. inventory versus interest), as well as proximity to local transit, area attractions, and more. From University City to South Street, Philadelphia residents can expect to pay around $1,925 for roughly 800 square feet of space. While this can be challenging as a buyer or renter, it does mean it is currently a seller's market–though it is likely still a good idea to invest in Philadelphia in the coming years, according to real estate expert Alison Simon (via U.S. News).
Considering the average home value is around $221,000 (from Zillow), prospective property owners should just as soon buy or rent to own rather than continue to throw money endlessly at rent prices that are steep due to short supply.
Best Philadelphia Neighborhoods for Investors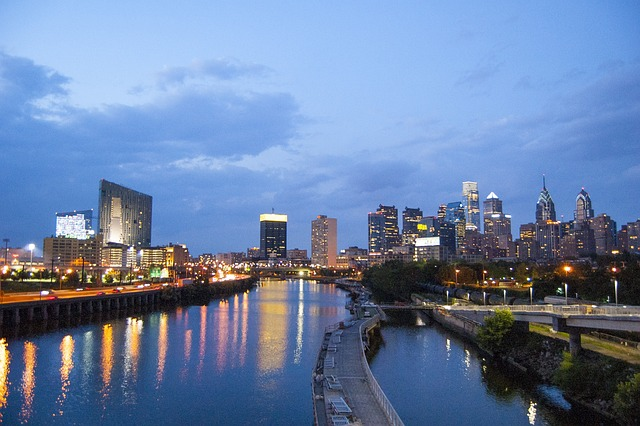 Investors should look at more than just monthly rent and property values, however, when sizing up the Philly real estate market. With many Philadelphia neighborhoods to choose from, ranging from Front Street, to Center City, prospective buyers need not exclusively look for their next investment properties in an up and coming area. Here are some of the popular neighborhoods in Philadelphia to consider purchasing property, broken down into quadrants.
West Philly neighborhoods
Just west of the Schuylkill River lies University City, of course–but there's a bit more Philly has to offer than this bustling neighborhood. Cathedral Park is another palatable neighborhood for investors, offering both historic charm and modern amenities. Other neighborhoods with a sparse suburban feel include Mill Creek, Carroll Park, and Haddington–though some sources suggest that investors should steer clear of Haddington-Carroll Park (from Property Club).
North Philly neighborhoods
Home of the Liberty Bell, Center City is known for more than just its "northern liberties." North Philadelphia features Awbury Arboretum nestled in the northwest region of the city, between Oak Lane and German Town, with Jefferson Einstein Hospital located just north of Feltonville, offering the area both job stability and security. Investors might also consider Lawncrest and Lawndale as viable investment neighborhoods.
East Philadelphia neighborhoods
While Philadelphia stretches far up the banks of the Delaware River on its most northeastern side, investors would be remiss if they did not scope out any opportunities in Port Richmond. One other neighborhood to consider would be Fishtown or Olde Richmond, located right along the banks of the river. For the thorough investor, neighborhoods in Philly reach all the way into Parkwood at the northernmost, with gems like Academy Gardens sprinkled throughout.
South Philly neighborhoods
Looking for a south Philly neighborhood? Point Breeze is a great bet. Elmwood Park and Kingsessing are viable suburban areas to scope out as well, with Eastwick as the furthest south Philly neighborhood before reaching the edge of city limits. For nature lovers, Eastwick also happens to brush up against John Heinz National Wildlife Refuge at Tinicum.
Conclusion
Now that you know a little more about Philadelphia's rich history, vibrant arts and cultural scene, diverse population, and strong economy–not to mention a hot housing market with high demand for housing and rental properties–you will be able to move forward with your investment plans a little more strategically. By skipping over some of the areas that are known for crime and sticking to up and coming neighborhoods that are seeing an influx of wealth and renovation, you will be able to land a property that yields passive income for the years ahead.
Curious about potential next steps to kickstart your investing journey? Browse available listings on Ark7 today for unique share-by-share real estate opportunities! For more on investing in Philly, check out our recent article on the topic!