If you're looking for a killer spot for your next real estate investment, you may have just found it in Oklahoma. With a wide array of city sizes offering everything from small town vibes to urban metropolis scenes, the Oklahoma state average population is growing steadily at a rate of between 0.5-1% each year for the last ten years or so (via MacroTrends). The best part is, with affordable property prices and a strong economy, this state is an ideal place for real estate investing, from a rental property for students and young professionals to a "forever home" for growing families. Let's look at the Return on Investment (ROI) potential for the state's real estate market as well as the best places to invest in Oklahoma.
Why invest in Oklahoma?
In the past decade or so, Oklahoma has seen dramatic population growth, with the capital surging at a rate of over 11% (from Exploding Topics).
However, if Oklahoma City is not your scene, there are plenty of other styles of midwest city to choose from in the state. Looking for a vacation destination or remote town to live in? You may want to try the rural north of Oklahoma in an area like Deer Creek, offering that distinctive and sought-after small town feel. With a population of less than 100 people, Deer Creek residents are looking to keep that small town atmosphere alive–making it an especially great place to retire or build a family home, as it is a very family friendly place.
What Type of Investment Property Do You Want?
If you are lucky enough to have the opportunity to invest in real estate, there are several key logistics you will have to contend with first. One of these is deciding which type of property best suits your budget, needs, and goals for future ROI. Options for investment properties include:
Each of these opportunities poses unique drawbacks and benefits–so weigh all factors accordingly, especially natural resources, location, median income for the area, the strength of the economy and rate of growth, home prices, and more.
Best Time for Real Estate Investment in Oklahoma City Metropolitan Area
According to Forbes, the best time of year to invest in real estate is the end of fall–specifically October. This is because inventory tends to be higher and demand tends to be lower, making for better deals and a lower median home price.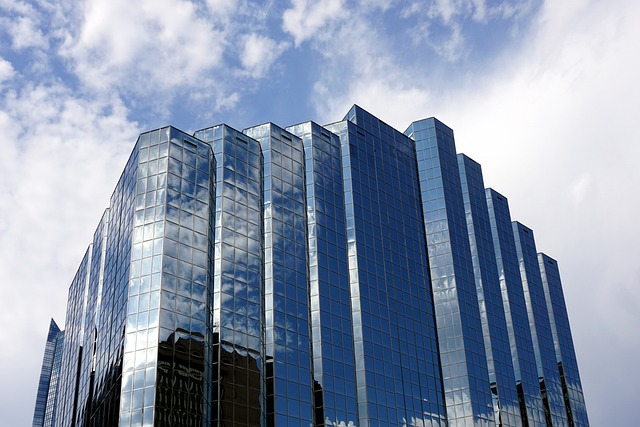 Are homes expensive in Oklahoma?
Comparatively speaking, homes are actually relatively affordable in Oklahoma. That, coupled with its steady rate of growth, strong economy, and wide array of different lifestyle options make it a palatable option for investors looking for any kind of Oklahoma real estate–from rental houses, apartments, or retail spaces to raw land.
Best Places in Oklahoma to Invest in Real Estate
When it comes to investing, you don't always have to look for rapidly growing areas to pinpoint a city with a good economy–but it is often a great place to start. Oklahoma offers a wide array of different property types and town sizes, making it a particularly interesting place to shop the market. But which city is best for your wallet? Let's take a look at some of the top contenders.
Oklahoma City
It should be no surprise that the state capital is a pretty sure bet when it comes time to buy a house. In fact, Oklahoma City is one of the fastest-growing cities in the United States offering competitive real estate prices, with a median home price of about $199,000, easily beating the national average of roughly $416,000 (via The Ascent). Located in central Oklahoma, OK City features good public schools, a lively dining scene, and some of the best retail spaces in Canadian County. The downtown metro area is known for its spare suburban feel and reasonable prices for rent and homeownership alike, making it a promising spot to own an investment property.
What's more, home values are likely to maintain their value if the growth trend continues; with a little foresight and some planning, investors can get in at the ground floor and simply wait while their property continues to appreciate in value as the population continues to boom. Whether you're catering to students of the local university or families, a rental property in OKC is likely to hold its value for years to come.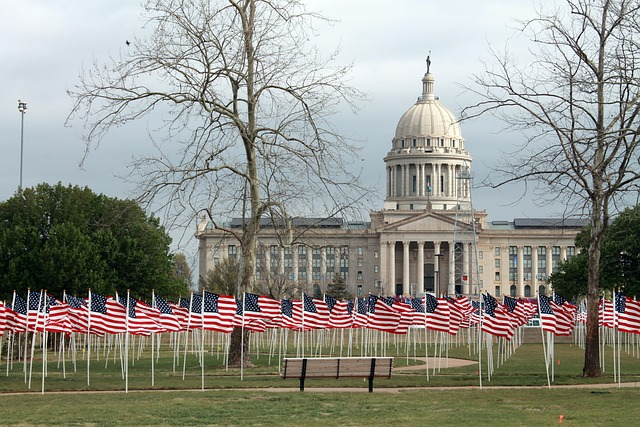 Moore City
Moore City boasts a growing economy and a strong job market, making it an appealing choice for real estate investment. Its proximity to Oklahoma City provides easy access to urban amenities, making it attractive to both buyers and those looking to rent.
Midwest City
With a blend of suburban tranquility and urban convenience, Midwest City offers a diverse range of real estate opportunities. This city has a strong focus on community development and amenities, making it one of the best areas for families and young professionals.
Norman
Home to the University of Oklahoma, Norman is a college town with a steady demand for rental properties. Its vibrant cultural scene, educational institutions, and strong job market contribute to its appeal among investors and a demographic looking to rent as well.
Tulsa
As Oklahoma's second-largest city, Tulsa is a hub for business and culture. Its diversified economy, important history, growing job market, and ongoing urban revitalization projects make it an excellent city for real estate investment, catering to a wide range of demographics.
Broken Arrow
Known for its top-notch schools and family-friendly environment, Broken Arrow has experienced consistent population growth. This growth, coupled with its strong community engagement and amenities and relatively low crime rate, makes it a solid choice for real estate investors.
Edmond
Edmond is an affluent suburb of Oklahoma City known for its excellent schools, upscale neighborhoods, and overall quality of life. The city's stable economy and higher-end housing market present opportunities for investors interested in targeting this demographic.
Jenks
Jenks offers a blend of small-town charm and modern amenities. Its scenic location along the Arkansas River and proximity to Tulsa make it an attractive option for both families and individuals seeking a high quality of life.
Owasso
Owasso's rapid growth and strong community spirit have contributed to its appeal among investors. Its location near Tulsa, excellent schools, and family-oriented environment make it a favorable destination for real estate ventures.
Bixby
With a reputation for upscale living and a strong sense of community, Bixby has become a sought-after location for real estate investment. Its convenient access to Tulsa and focus on family-oriented amenities make it an attractive prospect.
Newcastle
Newcastle's affordable housing market and proximity to Oklahoma City have led to increased interest from investors. Its potential for growth and development make it a city worth considering for real estate ventures.
Stillwater
Home to Oklahoma State University, Stillwater is a progressive city offering a youthful atmosphere. The university contributes to a steady demand for rental properties, while the city's economic stability and growth potential make it a viable investment option. Oklahoma City is located south of Stillwater by about 65 miles–so from campus to campus takes no more than two hours. Particularly if your target demographic is young professionals or students, this is a prudent area to consider when it comes time to invest in real estate.
Glenpool
Glenpool's location near Tulsa and affordable housing options make it an appealing destination for both renters and potential homebuyers. Its small-town feel and access to urban amenities create a unique investment opportunity in all of Oklahoma real estate.
Enid
Enid's diverse economy, strong agricultural presence, and community engagement contribute to its stability and appeal. Its affordability and potential for growth make it a city to watch for real estate investors.
Mustang
Mustang's well-regarded school district, community events, and convenient access to Oklahoma City make it an attractive option for families and individuals seeking to invest in real estate and suburban living.
Is Oklahoma a landlord-friendly state?
Yes, Oklahoma is generally considered a landlord-friendly state due to its relatively balanced landlord-tenant laws, which provide landlords with reasonable rights for property management and lease enforcement. (More on that here.)
Is Oklahoma a good place for investment properties?
Oklahoma can be a good place for investment properties, offering a mix of cities with diverse economic opportunities. Cities like Tulsa, Oklahoma City, and Norman exhibit steady population growth, job markets, and rental demand, making them attractive for real estate investors.
Invest in Real Estate in Oklahoma with Ark7
At a rate of 2.7%, ranking Oklahoma in the upper one-third of American states in terms of low unemployment rate (via U.S. Bureau of Labor Statistics), and a crime rate of 4.42 (via Neighborhood Scout) well below the national average of 6.81 as of 2021 (from MacroTrends), Oklahoma's wide array of different property options, population sizes, economies, and steady growth make it a relatively low cost place to invest in houses. Whether you look south toward Texas and the economic positive associated with that, or north to more rural areas near Kansas, Oklahoma real estate may be one of the best kept secrets of the U.S. real estate market–with the best areas for ROI ranking in the most populous, growing areas.