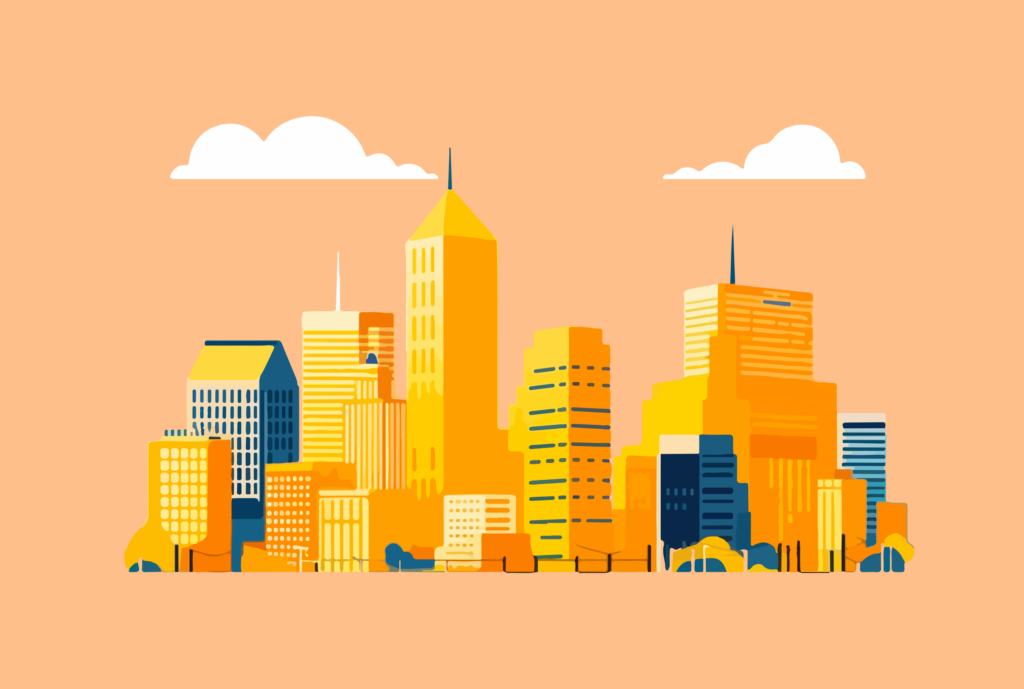 Often referred to as the "Natural State," Arkansas is known for being the only U.S. state to produce diamonds. But did you know there are diamonds in the rough in the Arkansas real estate market as well? Arkansas has seen steady population growth, affecting both job opportunities and the real estate market as well, making it a lucrative place for real estate investing–particularly for long-term rentals. Let's jump into the best places to invest in Arkansas–and why this market is worth your attention.
Arkansas Real Estate Investing Market Overview
Arkansas, a state known for its natural beauty, offers an intriguing landscape for real estate investors. The Arkansas real estate market has seen notable shifts over the years, making it a compelling option for those seeking to invest in residential properties. Let's take a closer look at the population growth over the last decade, making it clear why Arkansas is a destination for budding real estate investors.
Arkansas Home Appreciation Rates
Home appreciation rates are a fundamental aspect of the real estate market. It measures the increase in property values over time. In recent years, Arkansas has witnessed steady growth in this regard. According to data from the Federal Housing Finance Agency (FHFA), Arkansas's home appreciation rates have been outperforming the national average. With a median sale price of roughly $255,000 (via RedFin), This trend suggests that investing in real estate in Arkansas can provide a strong return on investment.
Arkansas Population Growth in the Last Decade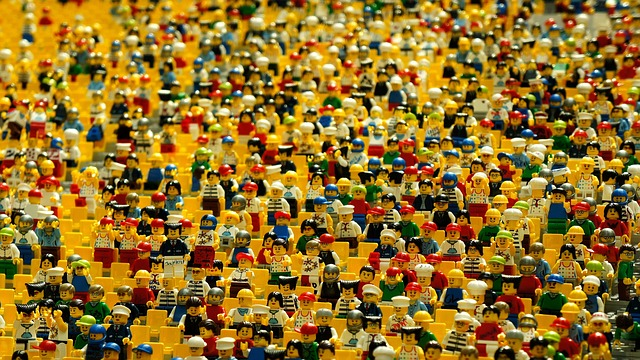 Population growth is a key indicator of a state's overall health and vitality, reflecting its economic opportunities, quality of life, and desirability as a place to live. Arkansas, known for its picturesque landscapes and diverse culture, has experienced a notable increase in population over the last decade. This article delves into the factors driving this growth, its implications, and what it means for the state's future.
Population Growth in Arkansas: An Overview
Over the last ten years, Arkansas has seen steady population growth, positioning itself as an increasingly popular destination for residents seeking economic opportunities and a high quality of life. The state's population increased from approximately 2.92 million in 2010 to over 3 million by 2020, representing a growth rate of about 3.3%. In fact, according to Arkansas Public Radio, in the year 2022 alone, the Arkansas population grew by 0.6%. This rate of population growth outpaced the national average, indicating a trend that makes Arkansas an appealing place to live and invest in real estate.
Factors Driving Population Growth
Economic Opportunities: Arkansas has witnessed growth in various industries, including healthcare, manufacturing, and retail trade, creating a diverse range of job opportunities. These economic prospects attract individuals and families to the state in search of stable employment and career advancement.
Cost of Living: Arkansas offers a relatively low cost of living, making it an attractive option for those looking to stretch their income. Housing and basic necessities are affordable, allowing residents to enjoy a comfortable lifestyle while also saving for the future.
Quality of Life: The state's natural beauty, recreational activities, and cultural diversity contribute to an appealing quality of life. Arkansas's natural wonders, including the Ozark Mountains and the Mississippi River, offer residents abundant opportunities for outdoor activities and scenic beauty.
Educational Institutions: Arkansas boasts a range of educational opportunities, from quality public schools to well-regarded colleges and universities. This attracts students and their families, fostering growth in areas with strong educational institutions.
Healthcare: Arkansas has a growing healthcare sector with renowned hospitals and medical facilities. Access to quality healthcare is a vital consideration for individuals and families, further fueling population growth.
Retirement Destinations: Some areas in Arkansas, such as Hot Springs and the Ozarks, are sought-after retirement destinations due to their serene environments and lower living costs. The state's appeal to retirees contributes to its population increase.
Implications of Population Growth
The population growth in Arkansas holds several implications for the state and its residents:
Economic Opportunities: A growing population can lead to increased economic opportunities, benefiting both businesses and individuals. It can stimulate the creation of new jobs and support existing industries.
Real Estate Market: A rising population often drives demand for housing, potentially leading to increased property values. Real estate investors may find it a promising time to invest in Arkansas, where demand for housing is on the upswing.
Infrastructure Development: The state will need to invest in infrastructure to accommodate a growing population. This includes improvements in transportation, healthcare facilities, and educational institutions to meet the needs of the expanding community.
Diversity and Cultural Enrichment: A growing population brings greater cultural diversity, enriching the state's social fabric. This diversity can lead to the introduction of new traditions, culinary experiences, and perspectives, fostering a vibrant and inclusive community.
Tax Revenue: An expanding population can boost tax revenue for the state, which can be reinvested in public services, infrastructure, and community development.
Challenges: With population growth, there can be challenges such as increased traffic congestion, strains on public services, and the need for urban planning to address the demands of a growing community.
Regional Variances in Population Growth
It's important to note that population growth in Arkansas isn't uniform across the state; certain regions have experienced more substantial increases than others. Here are a few areas where population growth has been particularly pronounced:
Northwest Arkansas: This region, including cities like Fayetteville, Bentonville, and Springdale, has seen rapid population growth due to its economic opportunities, educational institutions, and scenic beauty. It is known for its strong job market, attracting both professionals and families.
Central Arkansas: The capital city of Little Rock and its surrounding areas have also witnessed significant population growth. As a hub for various industries and state government, it has become a prime destination for those seeking career opportunities.
Retirement Communities: Areas like Hot Springs, Mountain Home, and Eureka Springs, known for their retiree-friendly environments, have experienced an influx of older residents.
College Towns: Communities around college towns, such as Fayetteville (University of Arkansas) and Conway (University of Central Arkansas), have seen population growth driven by students, faculty, and staff.
10 Best Cities to Invest in Arkansas Real Estate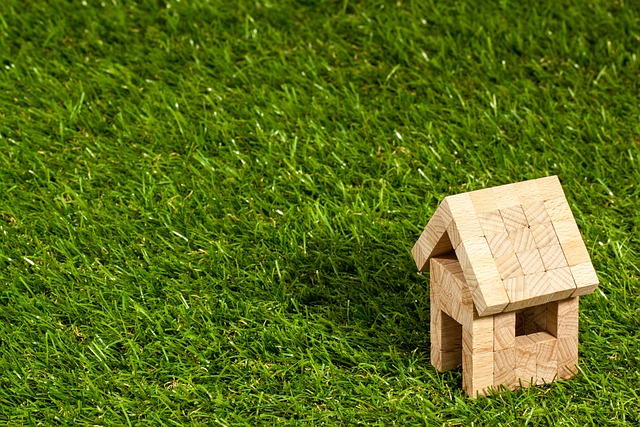 Bentonville
Bentonville, home to the global retail giant Walmart, is a dynamic city with a robust job market and a growing population. The presence of major corporations, along with its picturesque surroundings in the Ozark Mountains, attracts professionals and families. Investing in Bentonville real estate offers the potential for strong rental income and property appreciation, fueled by a thriving local economy.
Hot Springs
Hot Springs, Arkansas, is renowned for its natural thermal springs and historic charm. The city's status as a tourist destination makes it an attractive choice for real estate investment. Properties in Hot Springs can serve both long-term and short-term rental markets, catering to both residents and visitors seeking a tranquil getaway.
Fayetteville, AR
Fayetteville, home to the University of Arkansas, combines a vibrant college town atmosphere with a thriving business community. The presence of a diverse student population and a steady job market creates a robust demand for rental properties. Real estate investors can capitalize on the steady influx of students, faculty, and staff, making Fayetteville a promising location for investment.
Rock Creek
Rock Creek, a charming rural community in northwest Arkansas, offers a serene and peaceful environment. It is an ideal place for those seeking a quieter lifestyle away from urban centers. Investing in Rock Creek real estate provides opportunities for rural properties, which may appeal to individuals looking for a more secluded and tranquil living experience.
Texarkana
Situated on the border of Arkansas and Texas, Texarkana offers a unique cross-state living experience. Its strategic location and growing job market make it a favorable place for real estate investment. With properties catering to both Arkansas and Texas residents, investors can tap into the demand of a diverse and expanding population.
Rogers
Rogers, Arkansas, is another city in the northwest of the state that has witnessed remarkable growth in recent years. Home to several major companies and retailers, the city provides numerous job opportunities. Real estate investors can benefit from this growth by providing housing options for professionals relocating to the area.
Salem
Salem, nestled in the Ozarks, is known for its serene natural beauty and outdoor recreational opportunities. It is an excellent choice for those seeking to invest in vacation rental properties. The city's proximity to lakes, rivers, and forests makes it an attractive destination for nature enthusiasts, and investors can capitalize on this by offering properties catering to vacationers.
Cave Springs
Cave Springs is another city in the northwest Arkansas region that has experienced substantial growth. Its close proximity to Bentonville and Fayetteville makes it an appealing choice for real estate investment. The city's expansion has created a growing need for housing, offering investors the potential for strong rental income and property appreciation.
Hillcrest
Hillcrest, a historic neighborhood in Little Rock, is a unique and charming location for real estate investment. The area boasts a strong sense of community and a variety of cultural events. Investing in Hillcrest real estate offers the opportunity to tap into a niche market of residents seeking a vibrant, close-knit community in a city setting.
Little Rock
The capital city of Arkansas, Little Rock, presents an array of real estate investment opportunities. The city's diverse neighborhoods cater to various demographics, from urban professionals to families. With a growing job market, cultural attractions, and a range of amenities, investing in Little Rock real estate can provide both rental income and potential property appreciation.
15 Best Neighborhoods in Little Rock to Buy Investment Property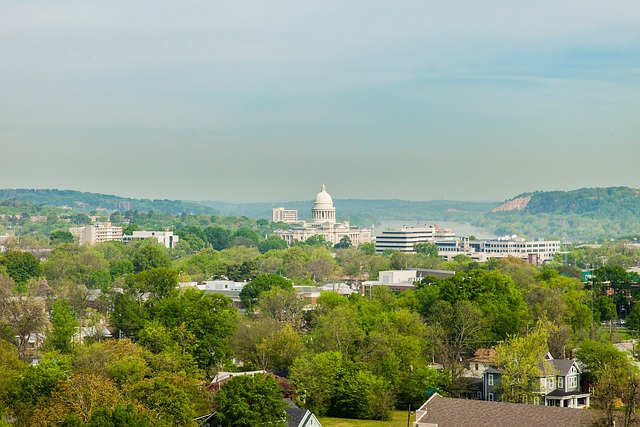 Why invest in Little Rock, Arkansas?
Little Rock, Arkansas, offers a diverse array of neighborhoods, each with its unique character and investment potential. Aspiring real estate investors seeking promising opportunities in the area will find that the following 15 neighborhoods stand out for various reasons. Let's explore why investing in these neighborhoods in Little Rock is a sound decision and the factors that make them attractive for investment property buyers.
Capital View
Capital View's proximity to the Capitol and Downtown Little Rock makes it a prime location for investment properties. The neighborhood's historic charm and growing urban community provide opportunities for rental income and property appreciation.
Downtown Little Rock
Downtown Little Rock is a vibrant, revitalized area with a mix of commercial and residential properties. Its appeal to professionals and businesses fosters high demand for both commercial and residential rentals.
Midtown
Midtown is an up-and-coming neighborhood characterized by its historic homes and a growing number of millennials and young families. This demographic shift creates a strong demand for rental properties, particularly in the urban core.
Hillcrest
Hillcrest is a historic, walkable neighborhood with a strong sense of community. The area's unique character, cultural events, and local businesses create an attractive environment for investment properties catering to a niche market.
Walnut Valley
Walnut Valley offers a suburban setting with access to excellent schools and recreational amenities. Families seeking good schools and a quiet lifestyle create a stable tenant base for investment properties.
Heights
The Heights is a sought-after residential neighborhood with a strong sense of community. Its proximity to shopping, dining, and schools makes it an appealing location for investment properties targeting families and professionals.
Reservoir
Reservoir, located near Lake Maumelle, offers a serene, waterfront living experience. Waterfront properties in this neighborhood are in demand for those looking for a tranquil lifestyle, offering potential for vacation rental income.
West Markham
West Markham is an area of Little Rock with diverse housing options, attracting a wide range of residents. Investors can find opportunities to cater to varying budgets and preferences, making it a flexible investment choice.
Rock Creek
Rock Creek, known for its rural charm, offers an excellent option for those seeking a quieter lifestyle away from the city. Investment properties in this neighborhood can attract tenants looking for a serene, rural living experience.
John Barrow
John Barrow is an established neighborhood with a mix of housing options. Its affordability and proximity to the city center create a steady demand for rental properties, appealing to a diverse group of residents.
River Mountain
River Mountain's scenic location along the Arkansas River offers opportunities for waterfront property investment. The area attracts those seeking picturesque views and outdoor activities, making it ideal for vacation rental properties.
Briarwood
Briarwood is a peaceful suburban neighborhood with excellent schools and family-friendly amenities. The stable and growing population of families creates consistent rental demand in this area.
Pecan Lake
Pecan Lake offers a suburban oasis with lakefront properties. Investors can capitalize on the demand for waterfront living, appealing to residents seeking a tranquil lifestyle and potential vacation renters.
Boyle Park
Boyle Park, located near War Memorial Park, offers a blend of residential and recreational opportunities. The proximity to the park and various amenities makes it attractive for investment properties catering to families and outdoor enthusiasts.
Otter Creek Crystal
Otter Creek Crystal is an area known for its family-friendly atmosphere and access to schools and parks. Investment properties in this neighborhood can meet the needs of families looking for a safe and welcoming community.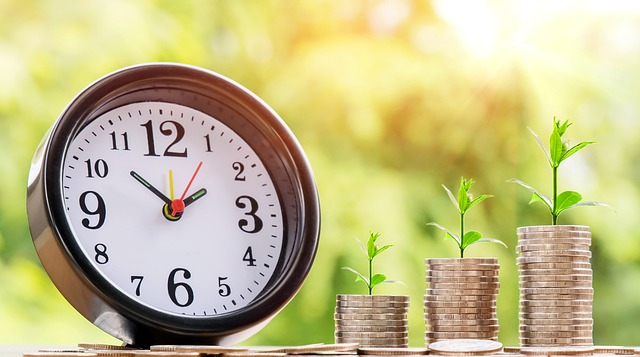 Risks and Challenges of Investing in Arkansas for Real Estate Investors
Market Volatility
Arkansas, like any other state, is not immune to market fluctuations. The real estate market can experience ups and downs, and investors need to be prepared for potential changes in property values and rental demand. While Arkansas has shown steady growth in recent years, it's crucial to keep an eye on market trends and diversify your investment portfolio to mitigate the impact of market volatility.
Economic Dependence
One of the key challenges in Arkansas is its economic dependence on certain industries. The state's economy is heavily reliant on sectors like agriculture, manufacturing, and retail, with retail giant Walmart headquartered in Bentonville. A downturn in any of these sectors could have a ripple effect on the real estate market. Investors should consider diversifying their portfolio to minimize the risk associated with a single economic sector.
Property Management
Owning rental properties in Arkansas requires efficient property management. Whether you're a local or out-of-state investor, overseeing the management of your real estate assets can be a challenge. Property maintenance, tenant screening, and regulatory compliance are essential aspects of property management that require attention and resources. Investors may need to engage property management services or build a reliable team to ensure their properties are well-maintained and generate rental income.
Regulatory Compliance
Each state has its own set of laws and regulations governing real estate. Arkansas is no exception. Real estate investors need to be well-versed in state and local regulations related to property management, tenant rights, zoning, and property taxes. Failure to comply with these regulations can lead to legal issues and financial penalties. Engaging a local real estate attorney or consultant can help investors navigate the legal complexities of the Arkansas market.
Property Inspections
Property inspections are essential to ensure the safety and integrity of your real estate investments. Arkansas experiences diverse weather conditions, including occasional storms and flooding. Regular property inspections are vital to identify potential maintenance issues and to prevent costly damages. Investors should be prepared for the expenses and challenges associated with maintaining properties in various weather conditions.
Competition
With the growing popularity of real estate investment, competition for attractive properties can be fierce. In prime areas like Bentonville and Fayetteville, investors may find it challenging to secure properties at reasonable prices. It's crucial to have a well-defined investment strategy, access to reliable real estate agents, and financial flexibility to outcompete other investors.
Property Insurance
Arkansas is susceptible to natural disasters, including tornadoes and floods. Property insurance is a necessity for real estate investors in the state. However, insurance costs can vary significantly depending on the property's location and vulnerability to such disasters. Investors need to factor in insurance costs when calculating their overall investment expenses.
Property Financing
Financing real estate investments in Arkansas can be challenging for some investors, particularly those with less-than-stellar credit histories. While mortgage rates are generally competitive, securing loans for investment properties can be more demanding. Investors may need to navigate stricter lending criteria and demonstrate their ability to manage investment properties effectively.
Diversify Your Portfolio with Arkansas Real Estate While the Market Is Good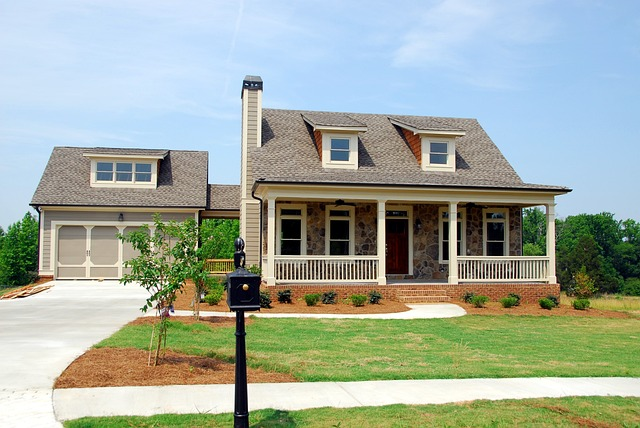 With so many growing areas in Arkansas to consider investing, selecting the right property for your portfolio needs becomes as simple as selecting the right location for your investment goals. However, investing in Arkansas should only be seen through if the investor is well-educated on local market trends, amenities, crime rates, and job opportunities. As it stands, investing in real estate is a big decision, and is not one to be taken lightly–however, with so many advantageous modern ways to invest in real estate (such as fractional or share-by-share investing), it has never been so easy to invest.
Not sold on Arkansas real estate? Consider investing in one of the following areas: