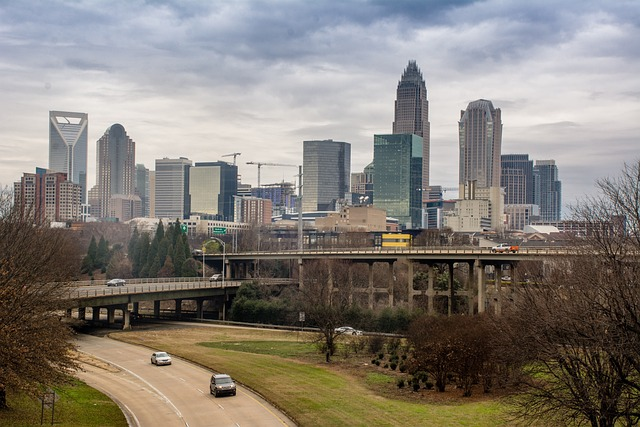 A town with a current population of 885,663 (according to the World Population Review), Charlotte and its rapidly growing base of residents is quickly becoming a hotspot for real estate activity and opportunities for an investment property or two. Bourgeoning with some of the best neighborhoods in the U.S. for returns (outstripping its cousin, South Carolina, in terms of growth and economy), Charlotte, NC has a lot to offer both investors and residents alike. Let's break down some of the reasons why you should consider investing in Charlotte, as well as the top nine best neighborhoods the area has to offer!
2023-2024 is already looking to be a better year to invest in real estate—particularly in the Charlotte area
Charlotte has seen unprecedented growth and development over the last decade or so, which, coupled with new construction, continuing area development, and a strong economy makes for some of the best real estate opportunities in the state. In fact, Charlotte experienced one of the hottest real estate markets in the U.S. at the beginning of 2023, with increasing home values, an active economy, and a consistently expanding population (via Exploding Topics). The same source goes on to explain that the presence of Bank of America and Wells Fargo offer ample jobs for young professionals, with a diverse array of additional economic input, ranging from the Nascar Hall of Fame, the number of colleges and sports teams, and other tourist attractions to healthcare jobs and advanced manufacturing opportunities.
With so many young professionals and families drawn to the area for its opportune job market and prime real estate, it's no wonder so many see it as one of the best places to settle–or to rent to those looking to land there. With most homes lasting an average of 21 days on the market as of July 2023 (via Rocket Homes), there is reason to think that the market may find its rhythm in the coming years and solidify Charlotte as a prime destination for investment property and rental housing. We'll take a look at that in the next section.
Charlotte Real Estate Market 2024-2025
With a population creeping closer than ever towards one million, Charlotte rental properties have become prime real estate in recent years–and there's no indication of that slowing down, either. What's more, new development and construction of single and multifamily homes is predicted to slow in 2025–while demand is predicted to continue to increase along with the growing population (via Zillow). What this means for the investor is the sooner they can tap into this market and secure a rental property, the better they can expect the returns to be in the coming years. Low inventory and high demand is predicted to continue to push house prices up, slowing down the market and "cooling" it until inventory can catch up to the market and offer more realistic home prices.
Reasons to Invest in Charlotte NC
Charlotte has a booming economy rife with history and steeped in arts and culture. With excellent food, music, and Appalachian traditions, there are many reasons to feel charmed by this unique area of the United States. Charlotte has more to offer than charm alone, however. Let's take a look at some of the reasons why you should invest in Charlotte, NC.
High price to rent ratio
Because home prices are currently on the rise, this makes it easier to rent properties out to tenants who might otherwise be competitors in the market. While renters and prospective homebuyers wait for the market to cool, you can collect your rental income and garner a healthy return on investment. What this also indicates is higher home values–indicating that investing in Charlotte can mean good things for your wallet in years to come. With growth predicted to continue to rise for the area, tapping into the region's rich economy now can mean good things for the investor down the road.
Home Values Are on the Rise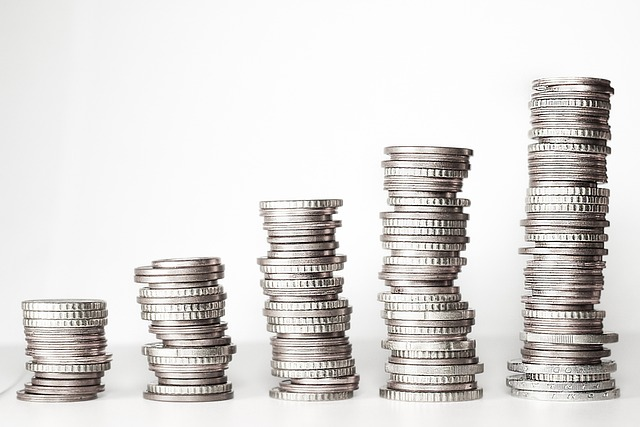 When looking at factors impacting your investment property, you'll want to look at home prices, public schools, the local real estate market, and high demand for rental housing in the area. Real estate experts know that where the Charlotte metro area meets South Carolina (also known as Metrolina), is a highly sought-after area that can yield large returns. Whether you opt for the downtown city area or an area with a more sparse suburban feel, there's no doubt that the south end of Charlotte is a hotspot for market activity–both in terms of job economy and real estate.
Strong job market
It's no secret that Charlotte offers quite a lot of opportunities for young professionals, with a bustling job market that poses an excellent backdrop for any growing business. While the national average unemployment rate is roughly 3.6% (via National Conference of State Legislatures), Charlotte hovers right around 3.5% (from Y Charts), indicating a stronger economic resilience in the face of unemployment. Coupled with the presence of Wells Fargo and other bank institutions in the area as well as the University of North Carolina at Charlotte, Queens University of Charlotte, and Johnson C. Smith University, there are plenty of factors as to why the job market in the area is booming with young professionals.
One of the fastest growing cities in the United States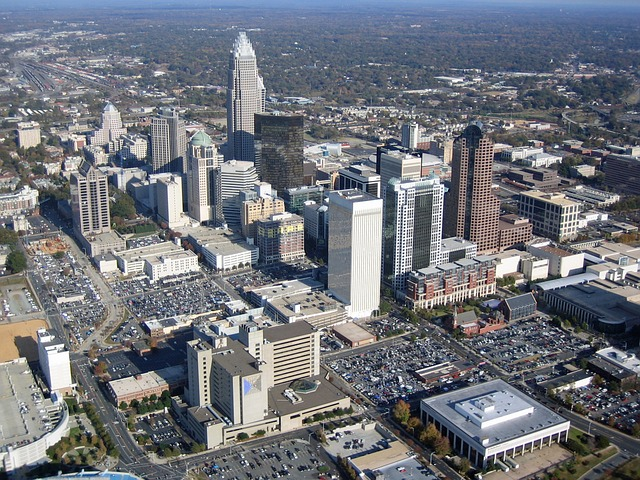 Charlotte enjoys a strong economy thanks to the presence of multiple universities and large companies such as Duke Energy. Coupled with a strong food, art, and music scene, not to mention ample outdoor activities, it's no wonder Charlotte enjoys and increasing number of residents. These factors and more combine to make Charlotte the eleventh-fastest growing city in the United States (via Exploding Topics). With home values steadily on the rise for the past five years or so (via Redfin), the downtown metro center as well as suburban areas attract property owners from all sorts of different backgrounds–whether they are looking to manage property or to settle down.
Good Public Schools and Nearby Amenities
Charlotte offers residents myriad amenities and cultural staples like coffee shops featuring modern art, Smith University, quality public schools for young children, the Bechtler Museum and other local museums, fine dining restaurants, and more. An abundance of family friendly basic amenities makes Charlotte a perfect place for young families and entrepreneurs, offering short commutes and easy access between destinations–both work and play.
Charlotte AirBnB Rules and Regulations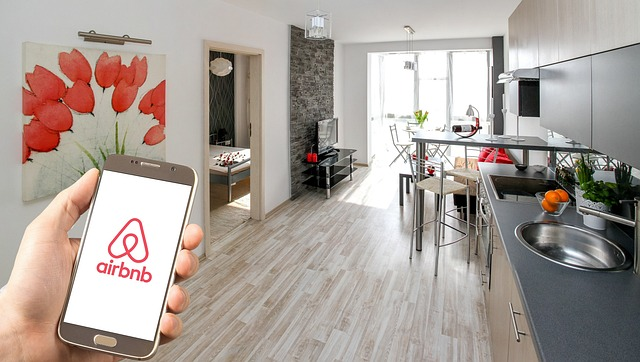 As of now, Charlotte enjoys relatively simple AirBnB rules (from AirBnB). However, there is some evidence to suggest that this might be in the process of changing (from K1047). It seems that most residents, especially those living in suburban areas, are overwhelmed with the saturated AirBnB market in Charlotte and many are forced further and further out of the city center due to rising home values–perhaps as a direct result of the astronomical number of short-term rental properties in the area. If you are looking to buy Charlotte rental properties with the object of renting it out through AirBnB, you would do well to follow changing legislation closely, as the landscape for this type of rental is likely about to change.
Best Neighborhoods for Charlotte Rental Properties
From Fort Mill up to Belmont, long-term residents and property managers alike know that Charlotte has a lot to offer–ranging from outdoor activities and country charm to city life and modern amenities. With a high demand for housing and endless appeal for young families and professionals, Charlotte is a popular choice for real estate investors looking to make an investment with high yields and returns. The strong real estate market in Charlotte means many neighborhoods are viable options for investing in–but we've gone ahead and narrowed down the top nine neighborhoods near Charlotte that investors need to know about.
Belmont
Belmont is a historic neighborhood located just east of downtown known for its small-town charm and proximity to the Charlotte metro area. It has been experiencing revitalization efforts, with new businesses, restaurants, and entertainment options popping up. Its location near the Catawba River adds to its appeal, making it a desirable area for an investment property for those who appreciate outdoor activities.
South Park
A neighborhood located just south of Foxcroft, South Park is a high-end, upscale neighborhood known for its luxury shopping and dining options. It's also a major business hub in Charlotte, which attracts professionals. Its proximity to Uptown Charlotte and well-maintained communities make it an attractive place for investment.
Ballantyne West
Ballantyne West is a suburban neighborhood located in west Charlotte with a mix of residential, commercial, and recreational spaces. It's known for its family-friendly atmosphere, good public schools, and corporate offices. The area's growth potential and amenities make it an appealing investment option.
Plaza Midwood
Located in eastern Charlotte, this neighborhood is a trendy and eclectic neighborhood known for its artsy vibe and historic architecture. It has a diverse community and is popular among younger residents due to its vibrant arts scene, unique shops, and dining options, making it a good option for those looking to snag an investment property with plenty of appeal. The neighborhood's distinct character can make it a rewarding investment for those looking for an urban and creative atmosphere.
Eastover
A neighborhood located in southeast Charlotte, Eastover is an affluent area with tree-lined streets and historic homes. Its upscale feel and proximity to Uptown Charlotte make it highly sought after. The neighborhood's charm, along with its well-established reputation, can contribute to its investment potential.
Foxcroft
Foxcroft is another upscale neighborhood known for its large estates and quiet, suburban feel. The area is characterized by its lush landscapes and exclusive homes. Its tranquil atmosphere and proximity to amenities make it an attractive investment option for those seeking a more secluded living environment. With ample restaurants, coffeeshops, and green spaces, this area is considered one of the best places for investment property in North Carolina when looking at up and coming neighborhoods.
University of North Carolina Area
Located near the University of North Carolina campus, this neighborhood is one of the best places to invest, promising evergreen rental interest and return on investment due to the high demand for student housing. Featuring restaurants, cafes, and good public school access, the area around UNC is one of the best young neighborhoods in which to secure a rental property, appealing to new investors and seasoned ones as well.
Uptown Charlotte
Uptown Charlotte is a neighborhood located in the city's central business district and offers a mix of commercial, residential, and entertainment spaces. The ongoing development and revitalization projects in Uptown have contributed to its growth. Its urban lifestyle, employment opportunities, and cultural attractions can make it a compelling investment, particularly for those interested in urban living.
Fort Mill
While not in North Carolina, Fort Mill is often considered an extended suburb of Charlotte due to its proximity. It's known for its excellent schools, family-friendly environment, and lower property taxes. The area's growth, coupled with its community-oriented atmosphere, can make it an interesting investment opportunity for those looking for the financial benefits of investing in South Carolina with the amenities associated with North Carolina.
Invest in Charlotte Rental Properties Through Ark7
Offering a unique blend of country charm and city amenities, Queen City has captured the hearts of countless tourists and residents–and investors too! With a strong economy, growing home values, and omnipresent demand for properties for rent, securing real estate in Charlotte becomes a no-brainer for those interested in culture, history, and natural scenic appeal. Attracting over 30 million visitors each year (via Roam) it's no wonder the changing landscape of AirBnB destinations is edging closer than ever to more strict legislation. The time to invest is now!
Want to start investing in Charlotte today? Skip the AirBnB hassle and invest with Ark7. Or, click here to learn about the top places to invest in North Carolina!