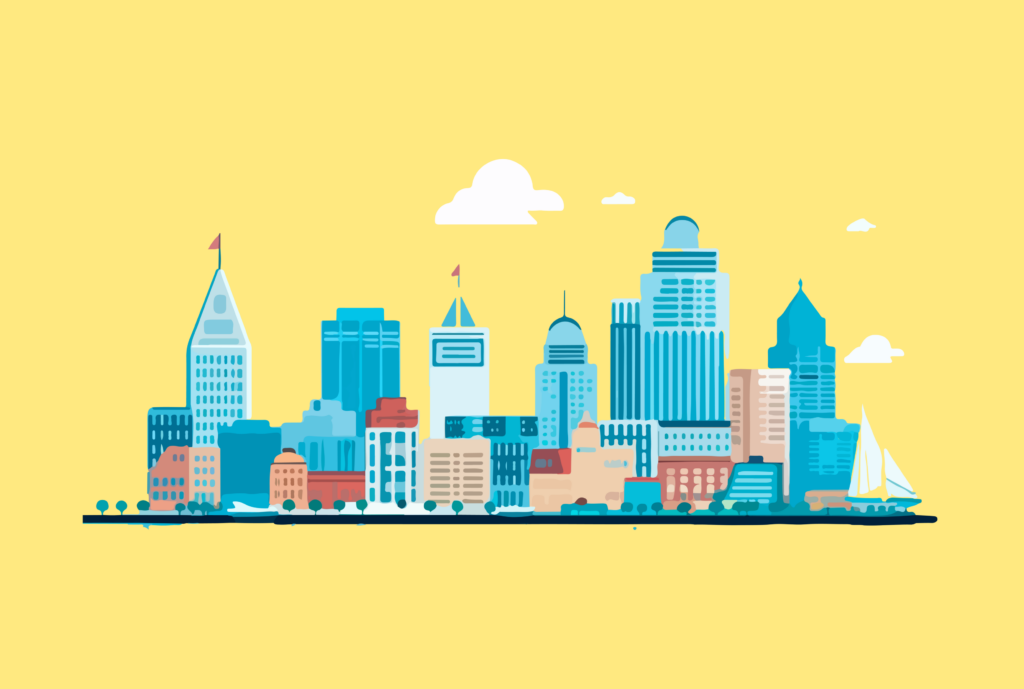 Rhode Island presents a promising landscape for real estate investments, with a particular emphasis on rental properties. This New England state, often overshadowed by its larger neighbors, boasts a strong and diverse economy, including sectors like healthcare, education, and the defense industry. These factors contribute to a stable job market, ensuring a steady stream of potential tenants. The state's beautiful coastal areas, cultural attractions, and historic charm make it a sought-after destination for both tourists and residents, further bolstering the demand for rental properties. Additionally, Rhode Island's relatively smaller size and easy access to major cities like Boston and New York City make it an appealing commuter hub, making rentals an attractive option for professionals working in these metropolitan areas. Let's look at what makes Rhode Island a palatable place to invest.
Why Invest in Rhode Island?
When it comes to real estate investments, Rhode Island might not be the first place that comes to mind, but this tiny New England state has been quietly gaining attention from investors seeking stable and profitable opportunities. Known for its oceanside views, Rhode Island offers more than just beautiful coastlines and historical charm. It presents a range of compelling factors that make it an enticing place for real estate investments. Here are some reasons why RI has piqued the interest of savvy investors:
East Coast Location
Rhode Island's strategic location between Boston and New York City has long been one of its key advantages. This positioning makes it an ideal commuter hub for individuals working in these two major metropolitan areas. As a result, properties near the state's border have experienced growing demand, making them valuable real estate investments. Additionally, Rhode Island's proximity to major transportation networks and airports ensures easy accessibility, contributing to its appeal among renters and homebuyers.
Strong Rental Market
Rhode Island's rental market is thriving, primarily due to a combination of factors. Its relatively small size and a dense population mean that rental properties are in continuous demand. This is particularly true in the cities of Providence and Newport, where there is a steady influx of college students, young professionals, and tourists. As a result, investors have the opportunity to enjoy high occupancy rates and rental income.
Economic Stability
Rhode Island has worked diligently to diversify its economy in recent years. The state boasts a strong healthcare sector, a growing tech industry, and a significant presence of educational institutions. The state government has made investments to promote economic development, which has had a positive impact on job growth. A stable and growing economy bodes well for real estate investors, as it ensures a consistent pool of renters and a healthy demand for housing.
Attractive Tourism Industry
Rhode Island is not only a great place to live but also a popular tourist destination. It offers a wealth of attractions, from historic sites like the Newport Mansions to pristine beaches and vibrant cultural events. This tourism industry can benefit real estate investors, as it drives demand for short-term rental properties like vacation homes, Airbnb rentals, and boutique hotels. These types of properties can provide lucrative income streams during peak tourist seasons.
Historical Charm and Unique Architecture
Rhode Island is famous for its charming and well-preserved historic architecture. The state boasts a unique blend of Colonial, Federal, Victorian, and shingle-style homes, many of which have been impeccably maintained. Owning a piece of history is an enticing prospect for many buyers, and these properties often command higher prices and can appreciate significantly over time.
Steady Appreciation
While Rhode Island might not experience the same explosive price growth seen in some other markets, it does offer steady appreciation over time. This stability is a key benefit for long-term investors who prefer lower-risk options. Additionally, Rhode Island's real estate market has not experienced the same wild fluctuations and market crashes as some other areas, making it a relatively safe bet for investors.
Job Market Drives the Rhode Island Real Estate Market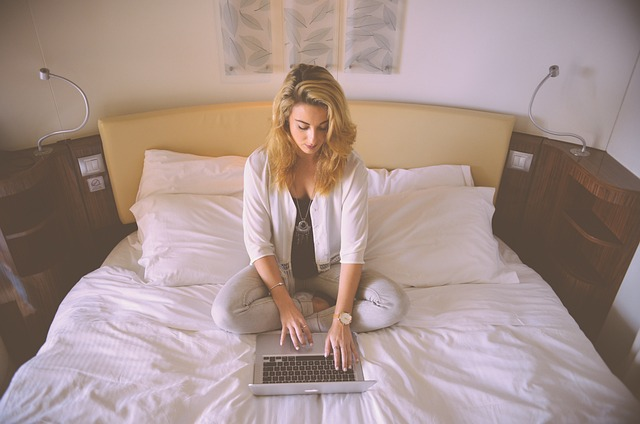 The interplay between the job market and the real estate market is a well-established phenomenon. A strong job market can lead to increased demand for housing, higher property values, and a thriving rental market. Rhode Island has been experiencing just this, as its diverse economy and large employers drive the state's real estate landscape.
The Five Largest Employers in Rhode Island
CVS Health Corporation: CVS Health, headquartered in Woonsocket, Rhode Island, is one of the nation's largest pharmacy and healthcare companies. With a massive workforce, CVS provides thousands of jobs in Rhode Island. The company's presence in the state has not only contributed to a robust job market but has also bolstered the local real estate market. Employees often seek homes in the surrounding areas, leading to a steady demand for residential properties.
Brown University: Brown University, an Ivy League institution located in Providence, is not only a hub for education but also a significant employer in the state. Professors, staff, and students drive the rental and housing markets, especially in the vicinity of the university, creating a strong real estate investment niche.
Rhode Island Hospital/Lifespan: Lifespan is Rhode Island's largest healthcare system, and the Rhode Island Hospital, its flagship institution, is a prominent employer in the healthcare sector. The presence of a major hospital network ensures job stability in the state and enhances the attractiveness of the area for healthcare professionals, further stimulating the local housing market.
Raytheon Technologies Corporation: Raytheon Technologies, with a presence in Portsmouth, is a major player in the aerospace and defense industry. The company's operations have created a niche for real estate investments in the surrounding areas. Defense industry professionals often seek homes near their workplaces, leading to a steady demand for housing options.
Electric Boat: Electric Boat, located in North Kingstown, plays a crucial role in the defense and naval technology sector. The company is a substantial employer, offering a range of job opportunities for engineers, technicians, and support staff. As a result, the real estate market in North Kingstown and neighboring towns benefits from a reliable stream of potential buyers and renters.
Top 10 Best Places to Buy Rental Investment Property in Rhode Island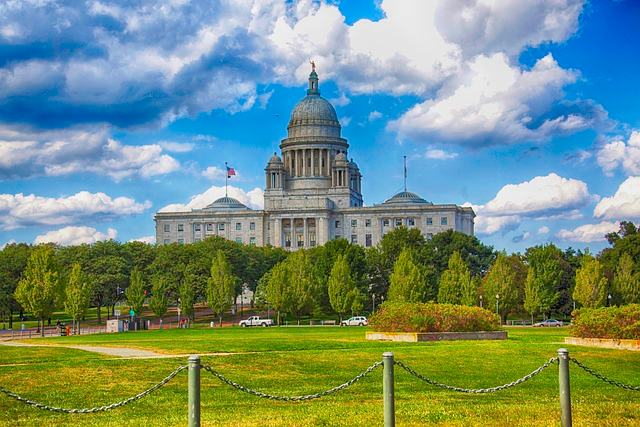 North Providence, RI
North Providence, located in the Providence metropolitan area, is a great place for rental properties. It boasts a strong rental market, making it an ideal choice for investors. Its proximity to Providence also ensures a steady influx of potential tenants, including students and young professionals.
North Kingstown, RI
North Kingstown, situated in the southern part of the state, is known for its coastal charm and excellent schools. These qualities make it an appealing option for families, and as such, it offers a reliable rental market for investors looking to cater to this demographic.
Newport, RI
Newport is famous for its stunning coastline, historic mansions, and vibrant tourism industry. This city presents an excellent opportunity for short-term rental investments, as tourists flock to the area throughout the year. Vacation homes and Airbnb properties are highly sought after in Newport.
Warwick, RI
Warwick, the second-largest city in Rhode Island, offers a mix of suburban and urban living. The city's location near T.F. Green Airport and its economic diversity contribute to a stable rental market. It is an ideal choice for investors seeking long-term, consistent rental income.
Cranston, RI
Cranston, just a short drive from Providence, is an attractive location for rental property investments. The city's schools and parks make it appealing to families, and its proximity to the state capital ensures a strong pool of potential tenants.
Pascoag, RI
Pascoag, a village in Burrillville, offers a more rural and relaxed lifestyle. It's an excellent choice for investors seeking to tap into the suburban rental market. Properties here are often in demand, particularly by those who appreciate the natural beauty of the region.
Pawtucket, RI
Pawtucket, known for its vibrant arts scene and cultural attractions, has seen steady growth in recent years. Its proximity to both Providence and Massachusetts makes it a hot spot for rental investments, as it attracts students, artists, and professionals.
Central Falls, RI
Central Falls is a small city with a diverse population. Its affordable housing options have made it an attractive destination for renters. Investors can benefit from the city's steady rental market, especially from those who seek budget-friendly living arrangements.
Barrington, RI
Barrington, located on the eastern shore of Narragansett Bay, is known for its top-rated schools and a high quality of life. This residential community attracts families, and as such, it's a prime choice for long-term rental investments.
Cumberland Hill, RI
Cumberland Hill offers a mix of suburban and rural living, with a strong sense of community. It provides a stable rental market, especially for properties that cater to those looking for a quieter lifestyle while remaining close to urban amenities.
Pros of Buying a Rental Property in Providence, RI
Providence, the capital of Rhode Island, offers a range of advantages for those considering buying rental properties. Firstly, it has a diverse economy and a growing job market, which attracts a steady stream of renters. Additionally, the presence of several universities, including Brown University and Rhode Island School of Design (RISD), ensures a reliable pool of students and faculty seeking rental accommodation. The city's cultural attractions, proximity to Boston, and affordable housing options make it a well-rounded choice for real estate investment.
Is Airbnb Profitable in Providence, RI?
Airbnb can be profitable in Providence, RI, especially in neighborhoods close to tourist attractions, universities, and the city center. The demand for short-term rentals in Providence has grown due to its rich history, vibrant arts scene, and cultural events. Property owners can capitalize on this demand, particularly during peak tourist seasons and events. However, it's important to consider local regulations and taxes related to short-term rentals when investing in Airbnb properties in Rhode Island.
Is Rhode Island a Good Place to Invest in Real Estate?
Rhode Island can be an excellent place to invest in real estate, offering both stability and growth potential. The state's diverse economy, strong job market, and a variety of industries make it a resilient market for rental properties. While it may not experience the explosive price growth seen in some other areas, Rhode Island provides steady appreciation, making it a lower-risk option for long-term investors. It's crucial to research specific cities and neighborhoods within Rhode Island to find the best fit for your investment goals.
Rhode Island Rental Market
The Rhode Island rental market offers promising opportunities for investors. With a mix of urban and suburban areas, there is a wide range of potential tenants, from students and professionals to families and retirees. The state's small size ensures that rental properties are consistently in demand. Investors can find favorable rental income prospects, especially in areas with strong employment opportunities, good schools, and cultural attractions. Careful research and due diligence are essential for success in the Rhode Island rental market, as it's important to understand the unique dynamics of each city and region within the state.
Get Rhode Island Investment Properties with Ark 7!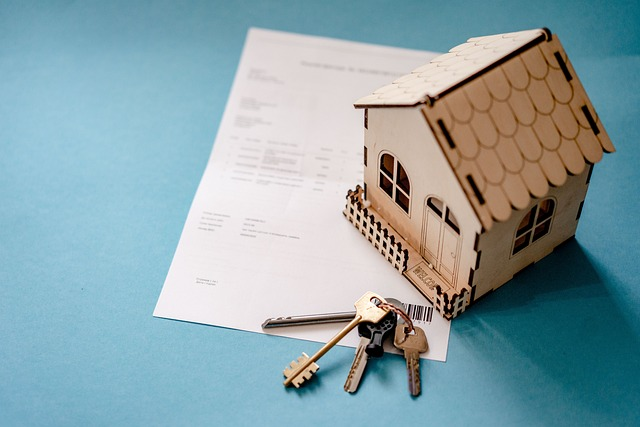 Sometimes referred to as "Little Rhody" or the "Ocean State," Rhode Island offers breathtaking seaside landscapes, a thriving economy, and a steady tourism industry to the well-informed investor. If you decide Rhode Island is the place you want to invest, consider looking for a rental property–whether short-term for visitors or long-term for Brown students–and look at local rental rates to ensure the investment is viable and cash flow positive. For other places to invest near RI, check out these resources: