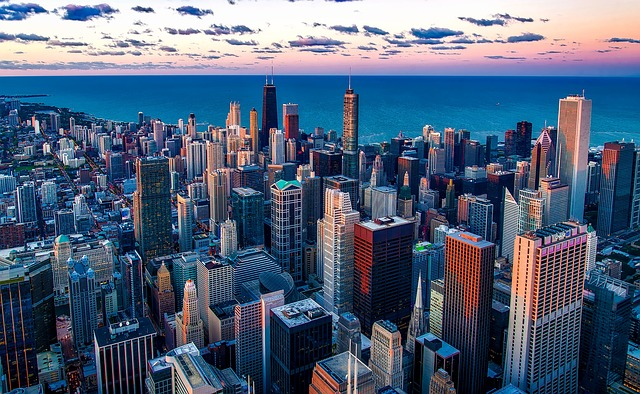 Awash with historic parks and a slew of nicknames, Chicago (also sometimes called "The City That Works") is one of the top five largest American cities as of 2023. With a booming economy, historical interest, and rich cultural charm, there's a lot to love about this unique heartland of American history. With people flocking to the city both as tourists, students, and young professionals, there are certain real estate market trends that are possible to exploit–so will you make Chicago the location for your next investment property? Let's explore this concept in depth.
Why Invest in Chicago Real Estate?
Chicago, the Windy City, is a prime destination for real estate investment, offering a plethora of opportunities for savvy investors. This bustling metropolis boasts a multitude of factors that make it an attractive choice for those looking to diversify their investment portfolio or secure a steady stream of rental income. High demand necessitates decisive action on the part of the investor, so we've broken down some of the key reasons to select Chicago for your next investment property or rental.
Short-Term Rental Properties
Airbnb Opportunities: Short-term rental properties in Chicago are a lucrative option due to the city's status as a major tourist hub. Tourists flock to Chicago to explore its iconic landmarks like Millennium Park, the Art Institute of Chicago, and Navy Pier. Investing in properties suitable for Airbnb or other short-term rentals can yield substantial returns.
Long-Term Rental Properties
Steady Rental Income: The city's diverse population includes students, young professionals, and growing families, all of whom likely require long-term rental accommodations. Investing in long-term rental properties in neighborhoods with strong demand can provide a reliable source of rental property income.
Buying Commercial Property in Chicago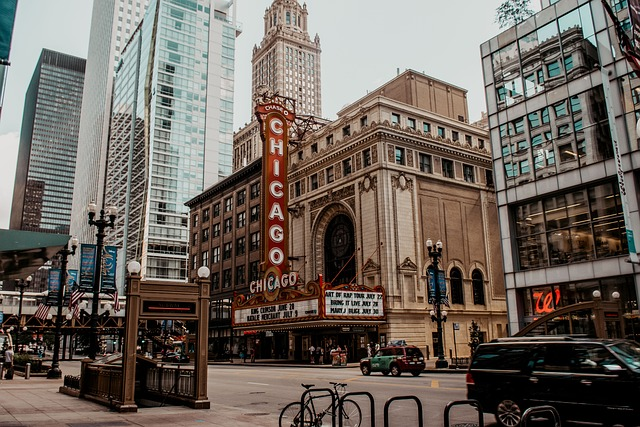 Chicago Metro Area: The Chicago metropolitan area extends far beyond the city limits, encompassing numerous suburbs and neighboring cities. Investing in commercial properties within this expansive region can offer opportunities for stable income and capital appreciation, especially as businesses continue to expand. In fact, Chicago has continued to grow year over year for the past several decades with a current population of nearly 9 million (via MacroTrends).
Chicago Turnkey Investment Properties For Sale
What is a Turnkey Property?
Turnkey properties are fully-functioning units that often come fully furnished with little need to incur additional expenses for moving, appliances, and furniture. They are beneficial for the investor in that they often require less turnaround time before they start generating revenue!
Turnkey Investment Opportunities: Chicago offers a variety of opportunities for a turnkey investment property or two for the experienced investor looking to expand their portfolio. These properties are fully renovated and managed, making it easier for investors to play the market without the hassle of extensive renovations or property management.
Chicago Economy and Real Estate Market Trends
Chicago enjoys a diverse economy built on a number of different economic pillars–most notably, however, are the food innovation, manufacturing, and academic sources of revenue. The strong economy makes Chicago a good place to secure an investment property, particularly for investors focused on the long term. Let's look at some of the primary economic sources for Chicago's GDP.
Food Innovation
Chicago's economy has undergone a significant transformation in recent years, with the emergence of a dynamic food innovation sector. The city has solidified its reputation as a global culinary hub, not only for its deep-dish pizza and hot dogs but also for its innovative food startups and culinary expertise.
1. Culinary Capital: Chicago has become synonymous with cutting-edge culinary creations. The city is home to a thriving restaurant scene, featuring a diverse array of cuisines and hosting some of the world's top chefs. This culinary prowess has not only attracted food enthusiasts but has also fostered a culture of food entrepreneurship.
2. Food Tech Startups: The city's startup ecosystem has seen a surge in food tech companies. These startups are at the forefront of creating innovative solutions for the food industry, including food delivery platforms, farm-to-table initiatives, and sustainable food production methods. Chicago's central location and access to agricultural resources make it an ideal hub for such enterprises.
3. Food Incubators and Accelerators: Chicago boasts numerous food incubators and accelerators that provide budding entrepreneurs with the resources and mentorship needed to launch successful food-related businesses. These organizations have played a pivotal role in nurturing talent and fostering innovation in the food sector.
Manufacturing
Chicago's legacy as a manufacturing powerhouse continues to influence its economy, even in the modern era. While the landscape has evolved, manufacturing remains a vital component, contributing to the city's economic resilience.
1. Advanced Manufacturing: Chicago has transitioned to advanced manufacturing, embracing automation, robotics, and digital technologies. This shift has made the city a hub for precision manufacturing, aerospace engineering, and high-tech production.
2. Logistics and Transportation: The city's strategic location at the crossroads of major transportation routes, including railroads and highways, positions it as a logistical center. This accessibility has attracted manufacturing companies looking to efficiently distribute their products across the country.
3. Workforce and Education: Chicago's skilled workforce, along with its world-class universities and technical schools, provides a continuous stream of talent for the manufacturing sector. Academic-industry partnerships have become instrumental in driving innovation in manufacturing processes and materials.
College and University Campuses
Chicago's academic institutions form a cornerstone of the city's economy, contributing not only to education but also to research, innovation, and cultural enrichment.
1. World-Class Universities: Chicago is home to renowned universities such as the University of Chicago, Loyola University, and the University of Illinois at Chicago. These institutions attract top-tier talent and foster groundbreaking research in fields ranging from medicine and technology to social sciences. With this influx of students comes a strong rental market, making an investor's pursuit of rental income much more feasible than other, less attractive areas of Illinois.
2. Innovation and Technology Transfer: The collaboration between academia and industry has led to significant technology transfer and commercialization of research discoveries. Startups and tech companies often emerge from university incubators, creating a vibrant ecosystem of innovation.
3. Cultural and Arts Impact: Beyond science and technology, Chicago's universities also contribute to the city's rich cultural tapestry. The arts, humanities, and creative industries thrive, making Chicago a hub for cultural events, museums, and artistic expression.
Do Chicago Real Estate Market Trend Reports Mean Buying to Invest Is Still Positive?
Key Market Trends to Consider
Aspiring real estate investors in Chicago often wonder whether the current market trends support a positive outlook for buying investment properties. Evaluating market trends is crucial for making informed investment decisions. Here are some key market trends to consider:
Steady Appreciation: One of the favorable trends in the Chicago real estate market is the steady appreciation of property values over the years. While not as meteoric as some other major cities, Chicago's property values tend to increase gradually, offering long-term investors the potential for capital growth.
Rental Demand: Chicago consistently experiences strong rental demand, thanks to its diverse population and robust job market. This makes it an ideal environment for investors seeking reliable rental income. Neighborhoods near universities, like Loyola University or the University of Chicago, can provide particularly stable rental markets due to the student population.
Market Diversity: Chicago's real estate market is highly diverse, with a wide range of property types and neighborhoods to choose from. Investors can find everything from luxury condos in downtown areas to affordable family homes in suburban neighborhoods. This diversity allows investors to tailor their investment strategy to their financial goals and risk tolerance.
Interest Rates: Monitoring interest rates is crucial for investors. Low mortgage rates can make real estate financing more affordable, potentially improving the cash flow and return on investment for rental properties. However, any significant increases in interest rates could impact affordability and demand in the market.
Property Tax Considerations: Chicago's property taxes, particularly in Cook County, have been a concern for investors. It's essential to understand how property taxes will affect your investment's overall profitability and factor them into your financial calculations.
Local Economy: The health of Chicago's local economy is a key determinant of real estate market trends. Keeping an eye on job growth, industry diversification, and economic stability can provide insights into the city's housing market performance.
Market Supply and Demand: Pay attention to the balance between housing supply and demand in specific neighborhoods. Oversupply can lead to lower property values and rental income, while a shortage of housing can drive up prices and rents.
8 Best Neighborhoods for Investing in Chicago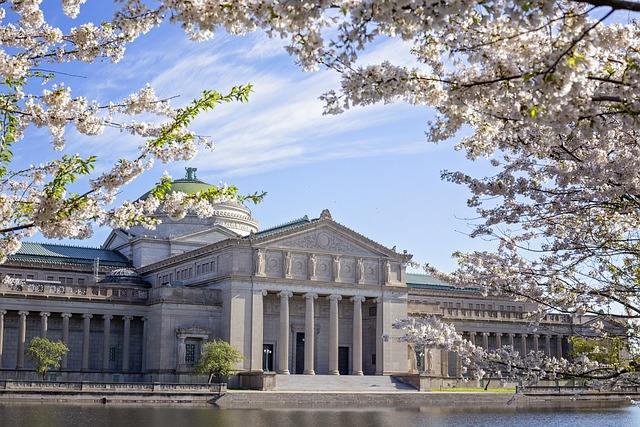 When it comes to real estate investment in Chicago, selecting the right neighborhood is paramount to success. Each neighborhood has its unique characteristics and potential for growth. Here's a closer look at some of the best neighborhoods for investing in Chicago:
1. Lincoln Park:
Vibrant Urban Lifestyle: Lincoln Park is known for its tree-lined streets, historic charm, and vibrant urban lifestyle. It's home to DePaul University, making it a prime location for student housing investments.
High Demand: The neighborhood's proximity to Lake Michigan, parks, and cultural attractions ensures a consistent demand for both rental and residential properties.
2. River North Neighborhood:
Art and Culture Hub: River North is famous for its art galleries, nightlife, and cultural scene. It attracts a diverse mix of professionals and creatives.
Booming Condo Market: The neighborhood has experienced a condo construction boom, making it a hotspot for investors looking to tap into the luxury condominium market.
3. Glendale Heights:
Suburban Appeal: Located in the Chicago metropolitan area, Glendale Heights offers a suburban lifestyle with easy access to the city. It's a family-friendly community with good schools, parks, and shopping centers.
Rental Potential: Investors can find opportunities in single-family homes and townhouses, catering to families seeking a quieter suburban life.
4. Rogers Park Neighborhood:
North Side Gem: Rogers Park is a diverse and inclusive community on Chicago's North Side. It offers affordable real estate options, making it an attractive choice for first-time investors.
Proximity to Loyola University: With Loyola University nearby, there's a consistent demand for student housing, making it a reliable source of rental income.
5. Chicago's Logan Square Neighborhood:
Hip and Trendy: Logan Square has transformed into a trendy, hip neighborhood with a burgeoning arts scene, unique boutiques, and a thriving food culture.
Value Appreciation: Investors can capitalize on the area's value appreciation potential as it gentrifies, attracting young professionals and families seeking a mix of urban and residential amenities.
6. West Town Neighborhood:
Rapid Development: West Town is witnessing rapid development and revitalization. The area's industrial past is giving way to modern condos, lofts, and boutique shops.
Strong Rental Market: The neighborhood's proximity to downtown and public transportation hubs makes it a hot spot for rentals, particularly among young professionals.
7. Humboldt Park Neighborhood:
Diverse Community: Humboldt Park is a culturally diverse neighborhood known for its green spaces, historic architecture, and strong sense of community.
Investment Potential: Investors can find value in properties that offer a mix of traditional and modern living, attracting renters seeking affordability and a connection to the local culture.
8. Pilsen Neighborhood:
Arts and Culture Scene: Pilsen is renowned for its artistic spirit, vibrant murals, and cultural festivals. It's a magnet for artists, creatives, and young professionals.
Gentrification Opportunities: As Pilsen undergoes gentrification, there's potential for property value appreciation. Investors should consider both residential and commercial opportunities.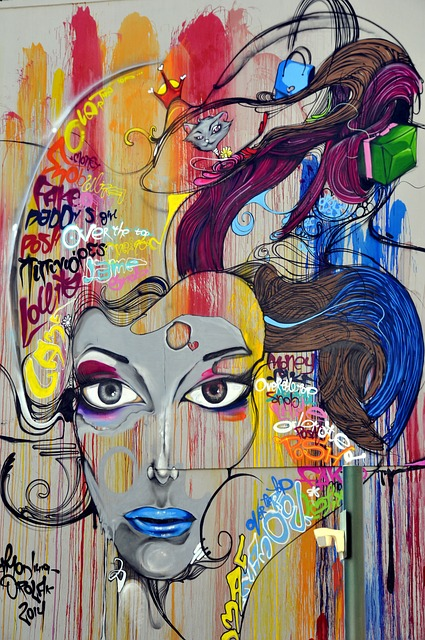 Is Chicago a Good Place for Real Estate Investing?
Chicago's diverse economy is a significant draw for investors. The city is home to a wide range of industries, including finance, technology, manufacturing, healthcare, and education. This economic diversity can contribute to stability in the real estate market, as it means a consistent demand for housing and commercial properties from a variety of professionals and businesses.
Additionally, Chicago's numerous neighborhoods offer a range of investment opportunities. Whether you're interested in luxury condos, student housing near universities like the University of Chicago and Loyola University, or suburban family homes, there's likely a neighborhood that aligns with your investment strategy. Additionally, the city's transportation infrastructure, including highways and public transit, enhances property accessibility and can boost property values.
However, like any real estate market, Chicago also has its challenges. Property taxes in Cook County, where Chicago is located, have been a concern for some investors, as they can impact the overall return on investment. It's crucial for investors to carefully assess the property tax implications for their specific investment properties. Additionally, like many urban areas, certain neighborhoods in Chicago may experience fluctuations in property values and demand, so thorough market research and a long-term investment perspective are vital.
Is Chicago the Right Place to Invest for You?
Chicago, IL can indeed be a favorable location for first-time real estate investors, provided they approach it with careful planning and diligence. Several factors make it an appealing choice for newcomers to the real estate market. The city's diverse neighborhoods offer a range of investment options, from affordable residential properties in up-and-coming areas to student housing near universities, catering to various budgets and preferences. Additionally, Chicago's strong and diverse economy means a consistent demand for rental properties, providing a potential source of steady income for first-time investors. The city's transportation infrastructure and amenities make it accessible and attractive to tenants, including young professionals, students, and families.
However, it's crucial for first-time investors to conduct thorough market research, understand the local property laws and regulations, and carefully assess their financial capacity and risk tolerance. Chicago's property tax rates, which can vary across neighborhoods, should be considered as they can affect the overall return on investment. Engaging with local real estate professionals and seeking advice from experienced investors can be invaluable for newcomers looking to navigate the Chicago real estate market successfully. In summary, while Chicago offers opportunities for first-time real estate investors, a well-informed and cautious approach is essential to make the most of these opportunities and mitigate potential challenges.
Premium Chicago Investment Properties with Ark 7
When it comes to nailing down your next investment property, responding to the challenge with adequate preemptive research is absolutely necessary for continued success. By uncovering what it is you hope to use the property for, who you rental demographic is, and whether your goals are long-term or more immediate, you will likely be able to land on an investment that pays handsome dividends in the coming years.
Not sure you want to commit to investing in a full-blown mortgage? Try share-by-share real estate investing with the experts at Ark7! (For more on the best neighborhoods to invest in Chicago, see our recent article on the topic here!)