Making the decision to invest in the real estate market does not have to come with expensive price tags. This can even be true of neighborhoods in Miami, New York, Seattle, and other thriving metropolises with high GDPs. While it can seem like an uncertain time to invest, there is still hope for 2023 as a great time to invest (via Seeking Alpha). This article will walk you through the best neighborhoods to invest in Miami, Florida so you can weigh in factors ranging from proximity to outdoor activities and tourist attractions to insurability and Return on Investment (ROI). From northeast Miami to the area's downtown, there's a lot of promise in this growing area of the United States.
Top Neighborhoods in Miami: These localities promise a high return on investment and pose minimal risk according to expert opinions
Miami real estate investors–especially long-distance investors–will want to weigh the pros and cons of each investment opportunity as it arises before making the final purchase. By looking at Miami's real estate market, weighing the value of different Miami neighborhoods, and discovering what to look for in investment opportunities in Florida, investors from all over the globe can make careful decisions that are more likely to reap a Return on Investment. Here are some of the top Miami neighborhoods to consider purchasing vacant rental properties within–or even forever homes:
Miami Beach
Miami Beach stands out as one of the most popular investment destinations in Miami-Dade County due to its world-famous beaches along the Atlantic Ocean, luxury properties, and thriving tourism industry. The area is divided into several sub-districts, each catering to different preferences. South Beach, in particular, attracts a large number of tourists and is a prime location for vacation rental investments. It should be noted that prices in this particular area run an average sale price of around $1,600,840 for a single family home (via Dwellics). While this price is somewhat prohibitive for beginning real estate investors, with programs like Ark7, first-time buyers can own shares of property rather than forking up the cash for the entire plot, as with a traditional real estate investment. (For more information on this opportunity, click here!)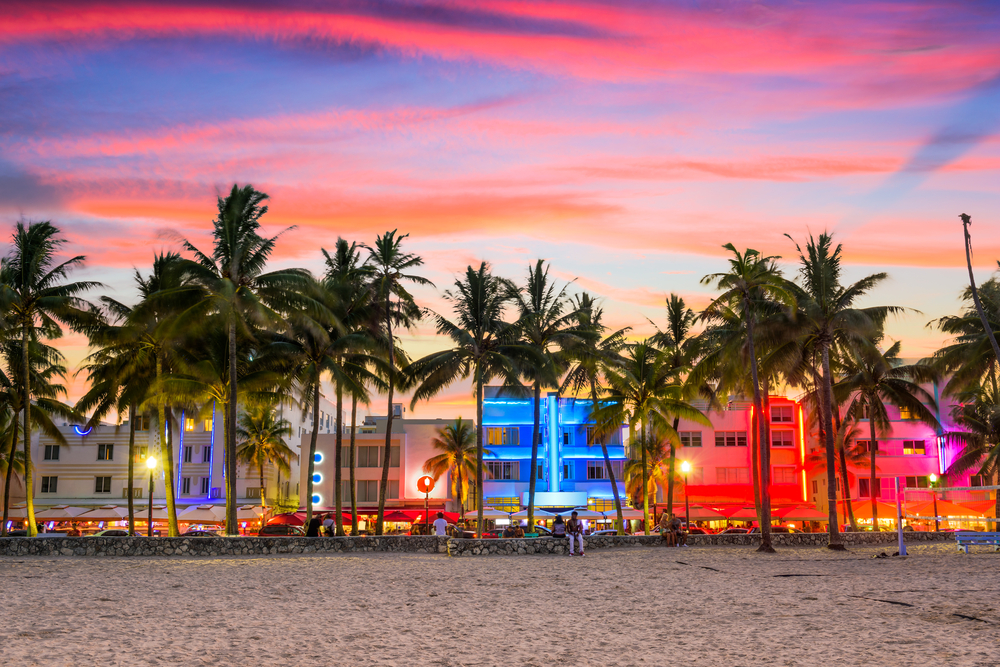 South of Fifth
Located at the southernmost tip of Miami Beach, South of Fifth (SoFi) offers a more exclusive and upscale atmosphere. The neighborhood boasts high-end restaurants, luxury condominiums with stunning waterfront views, and close proximity to the beach. SoFi is particularly attractive for investors seeking premium properties and long-term appreciation potential; this is one of the reasons why it sets the tone for much of the surrounding Miami real estate market. This is particularly true in that properties in this area–especially commercial space–is in finite supply and benefits from the area's longstanding reputation as a safe, high-value region of Miami.
Coral Gables
Coral Gables, known for its lush greenery and Mediterranean-style architecture, is one of the most sought-after Miami neighborhoods for real estate investment. With a strong focus on preserving its historic charm, the area features upscale properties, top-rated schools, and a thriving business community, making it an excellent choice for both residential and commercial investments.
Miami Design District
The Miami Design District has undergone a significant transformation in recent years, evolving from an industrial zone to a trendy cultural hub. Home to high-end fashion boutiques, art galleries, and exquisite dining experiences, this neighborhood attracts affluent residents and tourists alike. Investing in the Miami Design District offers a unique opportunity to capitalize on the area's rapid gentrification and increasing property values.
Northeast Coconut Grove
Coconut Grove's Northeastern section has emerged as a hotspot for real estate investment due to its diverse mix of residential properties and commercial spaces. The area appeals to young professionals and families with its charming streets, proximity to parks, and vibrant social scene. As the Grove experiences ongoing redevelopment, investors can anticipate promising returns on their investments.
Little Haiti
Previously an overlooked neighborhood, Little Haiti is now experiencing a surge in popularity among real estate investors. The area's affordability and proximity to trendy districts like the Design District and Wynwood have contributed to its growth. Investors with a long-term outlook can benefit from the potential appreciation of property values in Little Haiti.
Downtown Miami
Downtown Miami is a bustling metropolis and a prime location for real estate investments, particularly luxurious apartments and apartment towers. The area offers a mix of residential and commercial properties, with high-rise, luxurious condos, retail space, office buildings, and office space. The proximity to major business hubs, cultural attractions, and transportation links makes it an attractive rental market option for investors seeking rental income and capital appreciation. What's more, downtown Miami's appeal to tourists make it a surefire hit for rental properties, ensuring that you always have competition looking to rent your space as an investor.
Midtown Miami
Midtown Miami is a thriving urban neighborhood that has witnessed substantial development over the past decade. With a diverse range of housing options, including apartments, condos, and townhouses, investors can find property investment opportunities to cater to different demographics. The neighborhood's strategic location between Downtown Miami and the Design District adds to its allure for those looking to procure a high-quality rental property.
Miami Beach Property
Of course, when thinking of Return on Investment (ROI) and increasing property value, it's hard to compete with properties nestled in a waterfront neighborhood. Rental properties in these areas boast a longstanding level of appeal for vacationers and those pursuing their forever home alike. Especially for those who don't want the bustle of downtown Miami but still want to enjoy the perks of living near this major city, the following areas of Miami beach attract local and international tourism as well as nesters looking to take up residence in South Florida.
Buena Vista
Buena Vista is a historic neighborhood in Miami that has been undergoing revitalization in recent years. The area's picturesque streets, vintage architecture, and emerging cultural scene attract both residents and investors seeking unique properties with significant growth potential.
North Miami Beach
North Miami Beach, located in North Miami-Dade County, offers a mix of residential and commercial real estate investing opportunities. The area's diverse community and access to various amenities make it an attractive prospect for investors looking for long-term returns.
North Beach
Situated north of Miami Beach's more famous South Beach, North Beach presents a more tranquil and family-friendly atmosphere. The area offers an array of investment options, from beachfront condos to single-family homes, providing investors with flexibility and potential for growth.
Design District
Located north of Miami proper, the Design District is known for its direct appeal to the culture of the art district–from the local Institute of Contemporary Art to the street art that adorns the edifices of nearby buildings. Rent prices in this area average at around $667/square foot, with the average price well over the Miami average of $2,396 for an 887-square-foot apartment by about $1,000 (from RentCafe).
Little Havana
Little Havana is a vibrant neighborhood known for its rich Cuban culture, colorful art, and delicious cuisine. As the area continues to undergo redevelopment, investors can find affordable properties with significant potential for appreciation and rental income. According to Bloomberg, this is also the area's primary classic working class neighborhood (other than Hialeah) and has some of the most approachable prices per square foot in the Miami area with an average price per square foot of $336/sq. foot (from Rocket).
South Beach Miami
South Beach, synonymous with Miami's glitz and glamour, attracts tourists and investors alike, and is one of the top tourist destinations in the state of Florida (via U.S. News). The neighborhood's iconic Ocean Drive, trendy nightlife, and stunning beaches make it a hotspot for vacation rental investments.
Tips for Investment Property Purchase in Miami, FL
While Miami offers enticing real estate investment opportunities, it is crucial to approach the market with a well-informed strategy. Here are some tips for real estate developers to consider when hunting for your next property investment:
Research the Market: Conduct thorough research on the neighborhoods you are interested in, studying historical property trends, demographics, and local development plans.
Work with Local Experts: Partnering with a reputable real estate agent or investment advisor with a deep understanding of the Miami market can provide valuable insights and guidance.
Consider Rental Demand: For investors looking to generate rental income, consider neighborhoods with high rental demand, proximity to amenities, and tourist attractions.
Assess Infrastructure and Amenities: Properties located near public transportation, schools, parks, and commercial centers tend to attract more interest from potential buyers and tenants.
Check Property Condition: Before purchasing any property, conduct a thorough inspection to identify any potential maintenance or renovation needs that could impact your overall investment.
Account for Expenses: Factor in all expenses, including property taxes, insurance, maintenance costs, and property management fees, to accurately calculate your ROI. It's important also to consider any potential risks that may come with owning land in Miami–from sinkholes and swamps to tropical storms and hurricane protection. These factors and more not only impact the market value of your property, but the ease with which investors will be able to get their property insured.
Best Neighborhoods to Invest in Miami Real Estate to Maximize Your ROI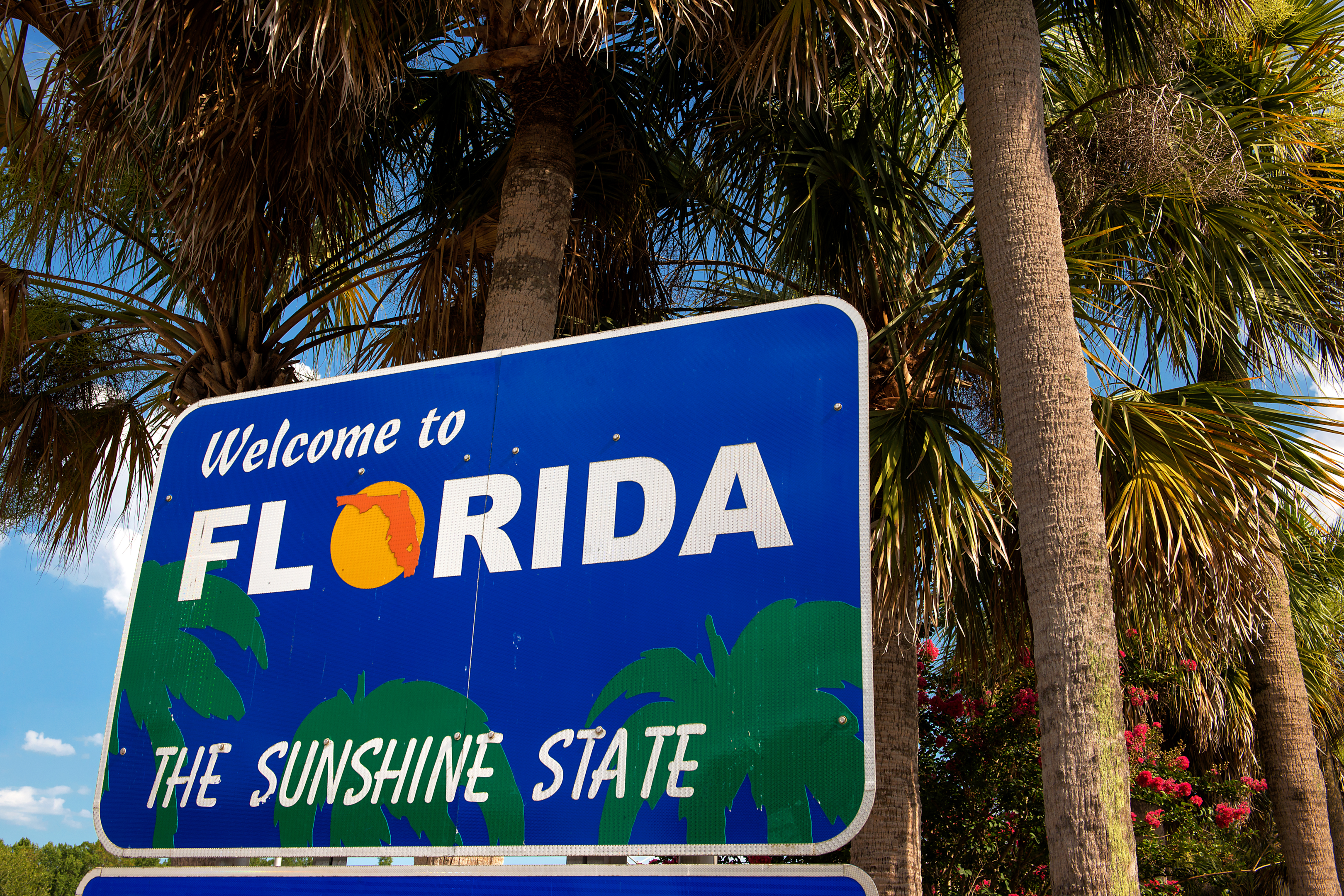 When perusing through possible Miami real estate investments, it can seem daunting at first to try to select the right rental property–especially for investors from out of state. However, property owners can make smart investments by weighing the location, average sale price, property value, and insurability of the property in question, leading to a healthy ROI that just keeps on giving for years to come. Whether you invest in a North Beach neighborhood or one off of Biscayne Bay, Miami offers an assortment of attractive neighborhood options not unlike those of San Francisco. In fact, the average price of property in San Francisco is not far off from the average price of sale for property in Miami–though it can be argued that Miami is located in a smarter regional position, due to its proximity to the Atlantic, South and Central America, and more.
While many neighborhoods in Miami offer properties with spectacular value at the present moment, this value is only predicted to increase in the near future (from Norada).
Here are some other articles that might be helpful –