Georgia, also known as the Peach State, has caught the attention of real estate investors interested in lucrative opportunities. With a rich history and diverse culture, Georgia stands apart as a prime U.S. destination with an appealing housing market. The state's average property values often outpace the national average, a testament to its enduring appeal. Even in times when the nation faces economic challenges, a local real estate agent's skillful navigation can help maintain a steady inventory flow, ensuring stability and success for investors. But if you do your do diligence and market research, you may not even need a real estate agent to uncover the best investment neighborhoods Georgia has to offer. In this article, we will tackle the topic of the real estate market in Georgia so you can make an informed decision on your next investment property.
But First: How Do You Choose an Investment Property?
When selecting an investment property, several factors come into play. House prices are a key consideration, as they dictate the initial deposit. A growing population suggests higher housing demand, enhancing the property's long-term value. A low cost relative to the asking price offers an attractive proposition for potential buyers, while the overall market trends influence the property's potential for appreciation. And let's not forget the average amount of days on market for each listing compared to area demand! In the next section, we'll take a look at a few different approaches when it comes time to select a good area to invest in local real estate.
Investing in the Best Rental Markets in Georgia
Georgia boasts some of the top rental markets in the country. Overall, rental prices have demonstrated steady growth, making them enticing for investors seeking to capitalize on the rental property sector. Short term rentals also hold potential in various markets in Georgia, catering to the needs of travelers and students, enhancing rental property investors' returns. This, coupled with the fact that rental prices in Georgia are relatively lower compared to other high volume cities within the United States, poise Georgia's market as particularly unique.
Identifying high-demand areas
Identifying high-demand areas is crucial for successful real estate investing. Home values that are on an upward trajectory often signal areas that keep investors interested. Coupled with a growing population, these factors contribute to short days on the market, indicating a hot real estate market. Such areas align well with the best rental markets, offering investors a chance to tap into strong rental demand.
Employment growth and housing demand
Employment growth plays a pivotal role in driving the housing market. Active real estate markets in Georgia often mirror the state's overall economic performance. The average home value in these markets can be reflective of the region's prosperity, making it a valuable indicator for investors.
Average rental rates and vacancy rates
Understanding average rental rates and vacancy rates is key for potential investors. Strong rental demand tends to translate to higher property values and robust returns. Low vacancy rates ensure that rental property owners can maintain steady rental income streams, with fewer properties left sitting for days on market.
Real estate investments for cash flow
Investment opportunities in downtown Atlanta and other major cities offer promising returns. As home prices appreciate over time, investors can benefit from significant cash flow. Real estate investments in these areas provide an attractive proposition for those seeking consistent income–from apartment buildings to multi-story homes.
Rental property demand and rental income
An attractive location is pivotal for rental property investments. Single family homes, with a generally stable, average home value and median rent price hold the potential to generate stable rental income. Savvy rental property owners can capitalize on the demand for housing in these areas, contributing to consistent cash flow. Rental properties are only as valuable as their capacity to turn cash flow positive, after all–so look for investments that are likely to hold their equity and build in value.
Impact of population growth on the Georgia real estate market
Georgia's dynamic market has experienced significant growth, both fiscally and population-wise (via MacroTrends). This growth has contributed to shortened days on market, highlighting the state's appeal to prospective buyers. The continuous influx of new residents bolsters the demand for rental property, ensuring a vibrant and lucrative real estate market.
The Best Place to Buy Rental Property in Georgia, Atlanta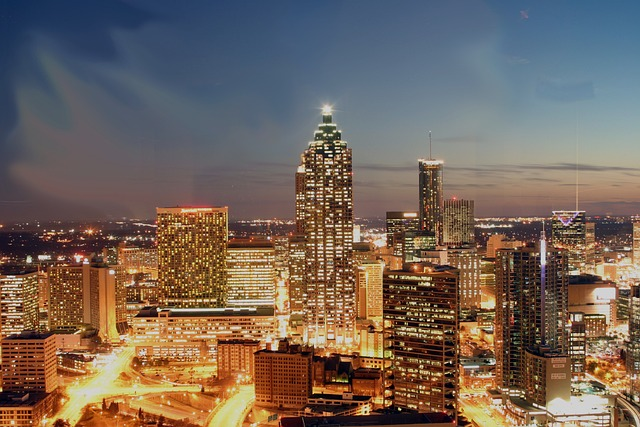 As a college town experiencing population growth, Atlanta presents a compelling investment opportunity. (For more detail on why the Atlanta area is a good place to invest as well as some of the top-growing neighborhoods in the city, check out our recent article on the topic here!)
Atlanta Realty
A college town boasting multiple campuses, the Atlanta housing market poses an attractive market and booming population growth, placing Gwinnett county as number seven for the top fastest growing counties in Georgia (from Aceable). This, coupled with a relatively low median home price relative to the rest of the country at about $401,000 (via RocketHomes), is perhaps the leading reason why Atlanta neighborhoods are currently attracting real estate investors from around the globe.
Median home prices and rental markets in Atlanta
The metro Atlanta area encompasses various neighborhoods, each with distinct real estate characteristics. Investors can explore the region looking for the right Atlanta neighborhoods to invest in, each offering unique opportunities for real estate ventures. Sandy Springs, situated just north of this metropolitan region, contributes to the overall appeal of the Atlanta market–from southwest to east Atlanta. Property owners can expect median rent prices to hover around $1,900 for a space of about 970 square feet (via RentCafe).
14 Other Major Cities in Georgia for Rental Property Investors to Consider
Georgia's major cities have experienced notable population growth, creating favorable conditions for a real estate investment or two (or three…)! The steady influx of new residents attracts investors seeking to capitalize on the evolving market trends, resulting in year over year growth–a cycle that just keeps on feeding itself and perpetually strengthening the local economy. Here are the remaining 14 cities to keep an eye on for real estate investment opportunities in 2024!
Alpharetta: Competitive Market
The Alpharetta real estate market is characterized by competitive dynamics, an affluent population, and steady growth. With a focus on a high average home value of roughly $677,000 (from RocketHomes), the market presents attractive opportunities for experienced real estate investors. Year over year changes in average home values reflect the city's desirability and evolving real estate landscape. As a result of its appealing environment and strong demand, Alpharetta remains a noteworthy destination for those seeking a dynamic real estate market with potential for lucrative investment ventures.
Savannah
Savannah, the fastest growing city in Georgia, has witnessed rapid growth over the past decade. A strong economy has contributed to the city's allure, making it an attractive destination for short term rentals. The average home value and days on the market reflect the city's real estate vibrancy, with a growth rate of 1.5% that is relatively constant year over year (from MacroTrends).
Athens: Large Rental Market
As one of the best rental markets in Georgia, Athens offers a range of opportunities for rental property investment. The city's ever-growing population year over year (via World Population Review), coupled with its average home value of about $320,000 (from RocketHomes), indicates high demand for housing, making it a compelling prospect for real estate investors.
Peachtree Corners: Steady Population Growth
Peachtree Corners, marked by a strong tech and business economy (from DataUSA), provides real estate investors with the potential for long-term rental income. Monitoring days on the market can offer insights into the city's evolving real estate landscape as the population hovers around 40,000 people year over year (via U.S. Census Bureau).
Macon
With a population holding steady at around 150,000 people year over year (from U.S. Census Bureau) and an average home value of around $149,000 (via RocketHomes), this stable area of Georgia enjoys a median rent value of around $1,100 for just over 1,000 square feet (via RentCafe). If you're looking for an affordable place to invest in a single family home, Macon offers ample opportunities.
Augusta
Augusta, the largest city in the Peach State, boasts a strong real estate market with a median sales price that has consistently outperformed the national average over the past few years. (At nearly half the national average median sales price for homes at $207,000 and glowing reviews from organizations like Forbes, it's no wonder real estate investors have been flocking to this area year after year.) Augusta has become a hotspot for population growth while still maintaining affordable real estate options, making it a particularly palatable for investors looking to procure investment properties.
Sandy Springs
Sandy Springs' real estate market presents a compelling investment landscape driven by multiple indicators. The relatively low days on market combined with a prevalence of single family homes signal an environment of ongoing potential and consistent population growth. These factors not only signify the city's desirability but also suggest a sustained demand for housing–a ripe environment for rental properties. With a focus on single-family homes, Sandy Springs creates a stable foundation for investors to explore, offering promising year over year growth prospects that align with its established realty dynamics.
Warner Robins: Buyer's Market
Warner Robins stands out as a buyer's market, where sustained population growth intertwines with investment opportunities, and a real estate agent is decidedly optional. This unique status arises from year over year changes in the market landscape, reflecting shifts in demand and supply. The city's growing population contributes to a dynamic real estate sector, presenting investors with a range of options. The buyer's market environment, influenced by these population trends, offers distinct advantages and insights for those looking to capitalize on changing real estate conditions and capitalize on year-over-year growth trends.
Pooler
Investors in Pooler are positioned to leverage a thriving real estate market with strong income potential. The foundation of this opportunity lies in the city's strong home values and the consistency of year over year growth trends–in fact, it is the fastest growing city in the state (via Aceable). Pooler's attractiveness is further augmented by the promising rental income and cash flow possibilities, creating a favorable environment for those looking to enter or expand in the real estate investment arena. The alignment of strong home values and consistent growth trends empowers real estate investors to tap into a lucrative market with substantial potential–especially for rental property investors.
Woodstock City
Woodstock City's market presents a dynamic scenario driven by year over year changes in home values. These shifts cater to the needs of home buyers, capturing their preferences and aligning with evolving market dynamics. This insight offers valuable information for investors seeking to understand the city's real estate growth trajectory. The fluctuation in home values provides a glimpse into the evolving demands of buyers and offers a unique opportunity for real estate enthusiasts to align their investments with Woodstock City's changing real estate dynamics. Apart from this, Woodstock City is the second-fastest growing city in Georgia, according to Aceable–so property owners can expect nice returns in years to come.
Grovetown
Grovetown's consistent year over year growth in home values establishes a solid foundation for real estate investment. This growth aligns seamlessly with the appeal of single family homes, a segment that often attracts both home buyers and potential investors. The city's focus on single family homes speaks to its established and enduring housing demand, allowing investors to confidently explore opportunities with high home values within this category. This positions Grovetown as an attractive option for those interested in both stable returns and the appeal of single family property investments.
Suwanee
Suwanee's average home values and the short duration of days on market reflect the city's vibrant real estate dynamics. This combination offers investors the opportunity to assess year over year changes and make informed decisions aligned with the evolving market landscape. The insights provided by average home values as compared to cost and rental potential enable investors to anticipate shifts in demand and gauge the city's overall real estate health. This information-rich approach equips investors with a nuanced understanding of Suwanee's real estate trends, empowering them to navigate the market and capitalize on growth prospects. (For more ways to approach making a real estate investment, check out our recent article on the topic!)
Decatur
Decatur's market is defined by its average home values and the potential for rental income. These indicators offer valuable insights into the city's evolving market dynamics. Days on market coupled with median home prices of around $350,000 (from Movoto) reflect shifts in the market, demonstrating changes in demand and buyer preferences. Additionally, the potential for rental income underscores Decatur's appeal as a rental property investment destination. The alignment of these factors (plus the fact that Decatur is home to Agnes Scott College) provide a comprehensive perspective for investors interested in navigating Decatur's market, contributing to year over year growth trends that can guide investment decisions.
Other Notable College Towns in Georgia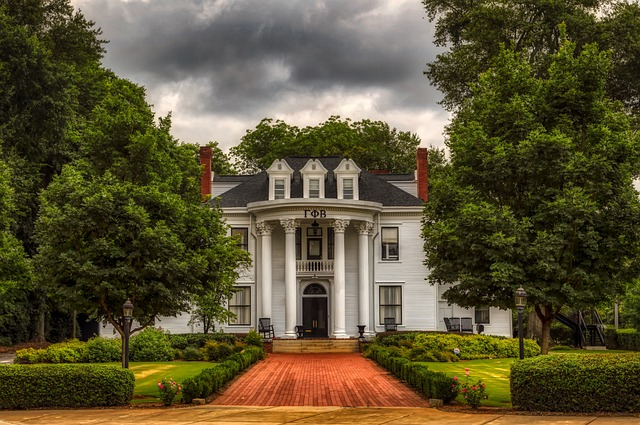 Real estate investors have no trouble pushing property investments in college towns, as a general rule. With a high rental potential, these properties spend only a few days on market at a time, usually in accordance with school-year-related schedule changes, such as the turning of semesters or quarters, graduation, or the start of the academic year. Other noteworthy Georgia college towns include Carrollton, Tifton, Douglas, Dalton, and more (via CollegeSnacks).
The Top Georgia Rental Markets for Real Estate Investors
Investors seeking promising opportunities in Georgia's market should set their sights on the state's top rental markets. These markets encompass a diverse range of locations, from college towns to bustling metro centers, each offering distinct advantages for savvy investors.
University Towns and Youthful Demographics
Georgia's college towns hold significant appeal due to their youthful demographics. With a consistent influx of students and young professionals (and with them, a thriving economy), these areas create a sustained demand for rental properties, with listings lasting only a few days on market at a time. The energy and vibrancy that these populations bring ensure a continuous need for housing, making towns with college campuses attractive investment destinations.
Metro Centers: Hubs of Activity
Metro centers in Georgia serve as economic and cultural hubs, drawing in a wide range of residents seeking convenience and access to urban amenities. These areas are characterized by their dynamic nature, attracting both young professionals and families. The diversity of these markets ensures a steady demand for rental properties, making them key contenders for a housing investment. Other factors to consider include:
Year-Over-Year Growth
Year-over-year growth is a crucial metric for evaluating the potential of rental markets. Tracking metrics such as average cost of rent, average sale price, and population growth over time provides insight into the market's trajectory. Consistent growth in these indicators is a positive sign, indicating a healthy and flourishing rental market that aligns with the overall upward trend in Georgia's market.
Average Rent and Median Sale Price
Analyzing the year-over-year changes in average rent and median sale price unveils valuable insights into a rental market's performance. Increasing average rents indicate rising demand for housing, which often corresponds to population growth or an improved average home value. Simultaneously, a rising average sale price signifies a strengthening market, which can lead to favorable conditions for investors looking to buy and hold properties for rental income.
Population Growth: Catalyst for Demand
Population growth serves as a catalyst for increased housing demand. A growing population requires additional housing options, boosting the rental market's stability and potential. As more individuals move to Georgia for work, education, or lifestyle reasons, the rental market is poised to expand, creating an environment ripe for investment.
Average Home Value Compared to Days on Market
Rising home values often correlate with decreasing days on the market. In markets experiencing appreciating home values, properties tend to sell quickly, reflecting strong demand. This dynamic aligns with the interests of rental property investors, who seek markets with a healthy balance between growth and swift property turnover.
Best Places to Invest in Georgia with Ark7
You don't always need a real estate agent in order to find the best deals on investment properties–and what's more, you don't even need to live in the same state as your investment, if you work on a platform like Ark7. From short term rentals to forever homes, this state offers a lot to the savvy homeowner.
Now that you know what to look for in an investment property as well as some of the hottest markets in Georgia, you are poised to start the search for your next cash flow positive investments! Are you ready to start your passive income journey? (Not sure Georgia is the right place for you to invest? Check out our blog for more inspiration!)