Picture this for your next real estate investment: tree lined streets, the state university sprawled out before you, and some of the best investment neighborhoods Atlanta and the surrounding area can support. From Fulton to Gwinnett County, this high-performing region of the state supports strong population growth and ample job opportunities, with attractions spanning from incredible dining, compelling art galleries featuring contemporary art, Lake Lanier, and Grove Park, to name a few. Let's take a look at what investors are learning about the economy of the Atlanta beltline, including the local area real estate market!
Top Reasons to Look to Atlanta for Investment Properties
Investing in Atlanta is a no-brainer, especially if you look at the total GDP year over year (from FRED Economic Data). With a growing population of about 500,000 people (via U.S. Census Bureau) and a growth rate of roughly 12.15% (from Exploding Topics), it's no wonder so many investors are interested in the Atlanta real estate market. Whether you're looking for a rental property to lease out or a forever home, Atlanta promises a strong economy, a relatively youthful demographic with a median age of about 36 years, and is one of the fastest growing cities in the United States. Here are some of the top five reasons to invest in Atlanta real estate:
1. Strong Economic Growth
Atlanta boasts a strong and diversified economy that continues to expand. The city is home to numerous Fortune 500 companies, including The Coca-Cola Company, Delta Air Lines, and Home Depot. Its status as a major business hub has attracted a talented workforce, fostering job growth and a robust real estate market. Atlanta's economic resilience is further evidenced by its ability to weather economic downturns and recover quickly, as seen during the 2008 financial crisis and more recently during the COVID-19 pandemic.
2. Population Growth and Urbanization
According to the U.S. Census Bureau, Atlanta's population has been steadily increasing over the years, with projections indicating this trend will continue. The influx of new residents is driven by various factors, including job opportunities, a lower cost of living compared to other major cities, and a desirable quality of life. This population growth fuels the demand for housing, creating a favorable environment for real estate investors. Whether it's single-family homes, condominiums, or apartment complexes, there is a consistent need for quality housing options.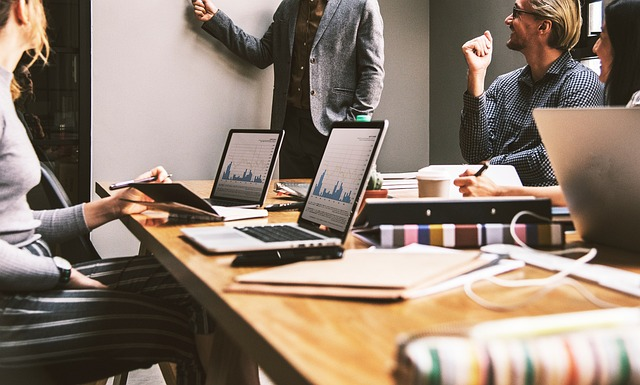 3. Diverse Neighborhoods and Lifestyle
Atlanta is renowned for its diverse suburbs, each with its own distinct character and appeal. From historic districts like Fourth Ward to upscale areas like Buckhead, the city offers a wide range of housing options to suit different preferences and budgets. This diversity allows investors to target specific markets and capitalize on emerging trends. Additionally, Atlanta's cultural scene, including museums, theaters, restaurants, and sporting events, contributes to its reputation as a dynamic and attractive city for residents, thereby increasing the demand for housing.
4. Favorable Real Estate Market Conditions
Compared to other major metropolitan areas, Atlanta's real estate market remains relatively affordable. This affordability, coupled with the city's economic strength and growing population, creates a conducive environment for real estate investment. Property values have shown consistent appreciation over time, providing investors with the potential for long-term capital gains. Additionally, rental demand remains high due to the influx of new residents and the city's status as a major education and healthcare hub, ensuring a steady stream of tenants for income-generating properties.
5. Infrastructure and Development
Atlanta's commitment to infrastructure development further enhances its appeal for real estate investment. The city's expanding public transportation system, including MARTA (Metropolitan Atlanta Rapid Transit Authority), alleviates traffic congestion and improves accessibility across different areas. Proactive urban planning and ongoing development projects contribute to the city's overall livability and attractiveness, which in turn positively impacts property values.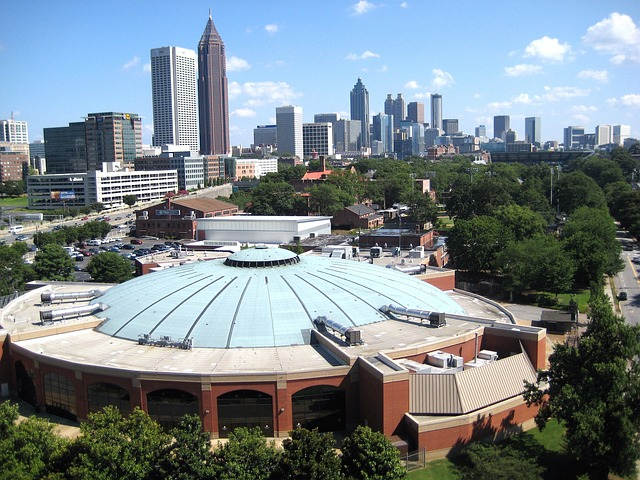 Finger on the Pulse: Atlanta Real Estate Market
Did you know that Atlanta is home to the world's busiest airport (from Airports Council International)? If that weren't enough to convince you of the strength of the economy, Atlanta is also the U.S. metropolis with the 11th-highest GDP in the nation (via Visual Capitalist). The thriving business economy coupled with the presence of the Georgia Institute of Technology and Georgia State University ensure that the Atlanta housing market is likely going to remain on the up and up for years to come.
If you're looking for solid real estate investing opportunities in the United States, considering the fastest growing metro areas (with Atlanta coming in at 17th in the nation) is a great place to start. Plus, with median home prices below the national average of roughly $416,000 (via FRED Economic Data and RocketHomes) and home values expected to continue to increase, there's a reason the area's real estate market has been red hot over the past year or so–including the area's lower than average median rent.
Is it the Right Time to Buy an Investment Property in Atlanta?
Savvy market investors understand that timing their property purchase is an important aspect of investing. Looking at interest rates, median home values compared to prices, inflation, and other factors is crucial when it comes to maintaining or improving equity and ending up with an ROI (Return On Investment).
So, is 2023 a good year to invest in the Atlanta real estate market? With the last few years posing several economic challenges, especially this past year, there are some market experts who believe that 2023 may not be the best time to invest–but the local market is making promising moves towards recovery (from The Atlanta Journal Constitution).
Fortunately, with 2024 just around the corner and market improvements within sight, other sources believe that 2024 will be a better year to invest than 2023 (via Metro Depth)–with late fall and winter generally predicted to be the best time of year to invest (from RocketMortgage). This gives those looking to purchase investment properties (including rental property) ample time to read the market, do their due diligence, and find the best possible deal by the close of next year.
10 Neighborhoods in Atlanta to Find Great Investment Properties
Finding the right Atlanta neighborhoods to purchase property in is key to a cashflow positive investment. Looking at the area's best schools, median rent, and local attractions is a key way to tap into what your target demographic may be looking for in a rental–from young families or entrepreneurs to retirees. While the Atlanta metro region promises an appealing economy, there are plenty of suburban areas just outside of downtown Atlanta that offer great public schools, coffee shops and retail spaces, and other value-boosting characteristics. Lets look at the top ten suburbs most residents love–and some of the best suburbs for investing in the year 2024.
1. North Buckhead Neighborhood: Upscale Living in the Heart of Atlanta
North Buckhead is a well-established Atlanta neighborhood known for its luxurious ambiance, urban feel, and proximity to upscale amenities. This area attracts both families and professionals seeking a blend of convenience and refined living. With top-tier schools and a central location, North Buckhead offers a prime location for investing in family-oriented properties.
2. Hanover West: Unveiling Hidden Investment Gems
Hanover West, nestled in northwest Atlanta, remains an undiscovered gem for many investors. This peaceful suburban neighborhood boasts a tranquil atmosphere while maintaining easy access to the city's conveniences. Savvy investors can find an investment property catering to those who crave a harmonious balance between urban amenities and all of the appeal of suburban Atlanta.
3. Grant Park Neighborhood: Historic Charm and Modern Potential
Grant Park stands as one of Atlanta's oldest neighborhoods, showcasing a unique blend of history and modernity. The neighborhood's Victorian-style homes and the sprawling Grant Park attract families and history enthusiasts alike. With the trend of urban renewal on the rise, investing in this area offers opportunities to tap into the demand for renovated historic homes and contemporary townhouses.
4. Midtown Atlanta: Where Urban Energy and Opportunity Converge
Midtown Atlanta, often referred to as Downtown Atlanta or the city center, is a bustling hub that magnetizes young professionals and creative minds looking for an urban feel. The area's soaring skyscrapers, cultural attractions, and proximity to major employers make it an alluring choice for renters seeking convenience, urban vibrancy, and business potential with its promising employment growth. As employment opportunities continue to increase, investing in rental properties in Midtown Atlanta can be a strategic move–especially for rental property. The metro Atlanta area currently experiences housing prices around $275,00 (from RocketHomes), with a median rent of $1,846 for just under 1,000 square feet (via RentCafe).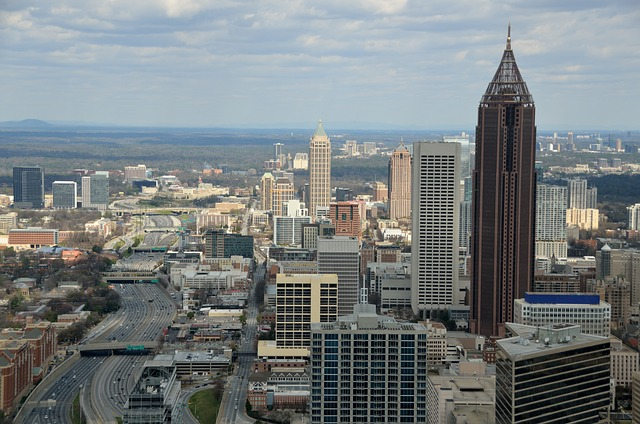 5. Brookwood Hills Neighborhood: Serenity Meets Luxury
Brookwood Hills boasts an affluent atmosphere and an air of tranquility. Close to both Midtown and Buckhead, this neighborhood offers suburban comfort with easy access to city amenities. Discerning investors eyeing high-end real estate can capitalize on the peaceful ambiance and elegant homes that define Brookwood Hills.
6. Buckhead Neighborhood: Epitome of Luxurious Living
Synonymous with luxury and prestige, Buckhead stands out as one of Atlanta's premier neighborhoods. The area's high-end shopping, fine dining, and upscale accommodations attract a sophisticated crowd looking to invest in a strong urban neighborhood. Property owners can explore opportunities in the luxury market, considering properties that cater to those who seek opulent living and high-end commercial ventures.
7. Old Fourth Ward: Revitalization and Urban Enchantment
Undergoing a recent revitalization, Old Fourth Ward has transformed into a trendy and vibrant neighborhood. With the BeltLine threading through its heart, the area offers easy access to green spaces, art installations, and diverse dining experiences. Investors can tap into the demand for modern condominiums and restored historic properties, capitalizing on the neighborhood's blend of history and contemporary allure. Just north of Martin Luther King Jr. National Historic Park, this east Atlanta village features ample green spaces and attractive local trails (from Atlanta Beltline)–a nice breath of fresh air and natural beauty distinctive from the surrounding area's urban feel.
8. Peachtree Hills Neighborhood: Harmonious Blend of Charm and Modernity
Peachtree Hills provides a harmonious blend of historic charm and modern living. Nestled in southwest Atlanta, this neighborhood offers a convenient location and a strong sense of community. As Atlanta's coffee culture thrives, investing in properties near the neighborhood's coffee shops and public schools can be a smart move for attracting residents. This Atlanta neighborhood is nestled in the city's west side, and features charming historic architecture dating back to the 1920's (via Buckhead). Just east of this area is the iconic historic Fourth Ward Park (also known as Old Fourth Ward).
9. Alpharetta Neighborhood: Suburban Haven for Families
Alpharetta, located north of Atlanta, presents an attractive suburban haven with excellent schools and family-friendly amenities. With a robust community spirit and a range of family-oriented activities, Alpharetta is a magnet for those seeking a balance between city proximity and suburban comfort. Investors interested in family-focused real estate should consider the potential of this neighborhood.
10. Peachtree Heights West: A Tranquil Oasis
Peachtree Heights West, situated in west Atlanta, embodies the charm of upscale living. Its tree-lined streets and proximity to popular attractions make it a desirable location for residents seeking tranquility and easy access to the city. Real estate investors can target single-family homes and properties that offer residents a serene retreat while being well-connected to urban amenities.
Conclusion
In conclusion, Atlanta's neighborhoods offer a rich tapestry of investment opportunities. From upscale living to urban vibrancy and suburban charm, each area caters to specific needs and desires. By carefully researching the market trends, understanding the demographic preferences, and collaborating with local experts, investors can make well-informed decisions that align with their investment goals. Atlanta's diverse real estate landscape holds promise for those seeking to embark on a rewarding investment journey.
Are you ready to start investing in share-by-share real estate? Start browsing the hot Atlanta market today with Ark7 to get started–or check out our recent article on the best real estate investment strategies to maximize your ROI!