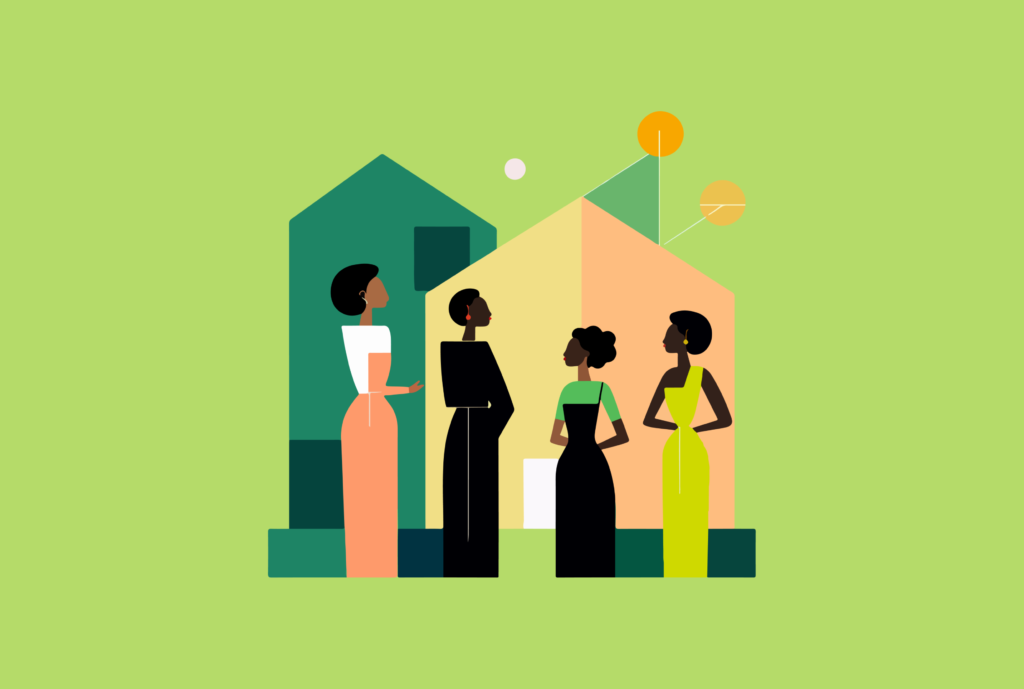 We closed 2022 with stable operations and deposited a total amount of $65,758.33 in cash returns. The annualized return rate is between 2.54% and 6.40%, with the portfolio average at 5.31%. It is the 3rd consecutive month that we have delivered an above 5% rate of return to the investors. 
With the newly launched Atlanta-T3 & T4 (2020 townhomes) and Tampa-S10 (2020 single-family home), Ark7 offers seven rental homes along the high-growth Sunbelt regions. They complement single-family homes near Phoenix, AZ, Austin, TX, and Dallas, TX, and are solid investments to add to your portfolio.
Deliver Peace of Mind to 20K Users
December also marks a new milestone. Ark7 welcomed another 10,000 new users in just four months since we opened up to the general public. We are very proud that we have kept our commitment to empowering all to build wealth through real estate investing. We continue to leverage technology and operation excellence to deliver a consistent return on investment at scale.
December Cash Distributions
Single Families
Occupancy is 100% for all nine single families and is expected to remain stable over the next 12 months. We redesigned each property listing page on the Ark7 website and mobile App to provide further clarity to your investment. Now you can monitor property occupancy rates, operation expenses, and returns with a few clicks.
The highest return comes from Dallas and Chandler, where our local resources played a critical role in securing these highly-rated properties. The shares are still available; if you haven't ordered yours, get them to jump-start the new year!
There's a one-time plumbing expense for Austin-S3, causing a lower-than-expected return in December. It is considered a regular maintenance expense. Other than that, the single families outperformed Estimation across the board in the last month of 2022.
Multi Families
The multi families are on target this month as we closely monitor the operations of each.
Philadelphia-D2 continues to be the highest return performer at a 6.40% annualized rate. The 10-bedroom student housing presents a healthy outlook for the new year, and shares are available too. Join 154 existing investors today for passive income at a 6%+ rate of return.

Philadelphia-T1, the short-term rental, had a lower-than-average rental rate during the holidays as our targeted travelers' activities slowed down. We expected the rentals to resume in the spring.
This Month's Operating Highlights
Net Operating Income (NOI) for single families is consistently healthy. We strategically acquired these properties in high-demand areas and rented them on long-term leases. The properties are also professionally maintained to lower the cost of ownership further.
You can find the itemized expenses report on the individual property listing page. Feel free to review the rental homes you own, and let us know if you have any additional questions.
Single-Families

Multi-Families 
Aside from  Philadelphia-D2, we have positive results on many Multi-Families. The NOI for Atlanta-T3 and T4 are significantly higher than Expectation. Though they are fresh new operations, we were able to secure the rent at an above-market rate, and maintenance is low for these two beautiful new homes. 
Seattle-D1 continues to provide nearly 30% higher NOI, and Memphis-M4 stabilizes to meet the new Estimation target we adjusted in November.
In Closing
Our task at Ark7 has never changed: we empower investors to build consistent and strong passive income through real estate. And it should be accessible to anyone. If you are an investor of ours, please write a review to help others better understand How Ark7 works. We are now on Trustpilot with a 4.3-star rating!
* Berkeley properties are exclusive to seed users with guaranteed return rates and are not included in the operating report to avoid confusion. We will include Tampa-S10 in the January 2023 report with data on its first month of full operation.