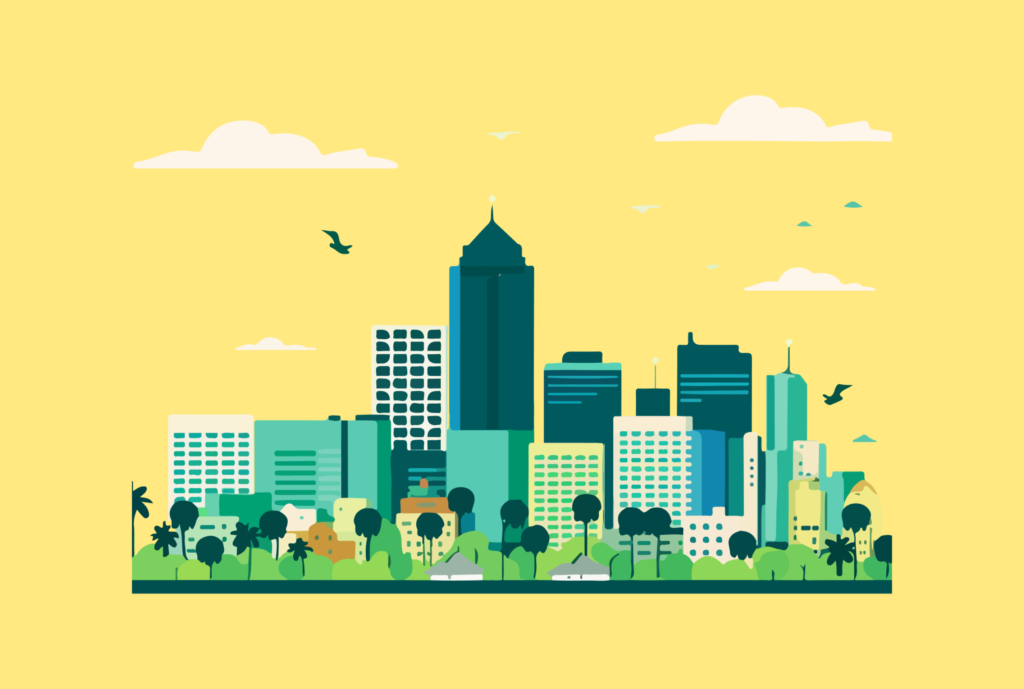 Tampa Bay's real estate market was one of the hottest of 2022, and it's expected to remain strong thanks to healthy appreciation, substantial sales numbers, and steady numbers of potential buyers drawn to the area's many booming job sectors.
While no market has been unaffected by rising mortgage rates, Tampa's diverse economy gives it the stability many markets lack. Its proximity to easily commutable towns like Land O' Lakes makes it a top contender for the best investments in 2023. If you're thinking about adding to your real estate portfolio, here's what you need to know about the opportunities in Tampa and the surrounding area. 
Why Invest in Land O' Lakes?
Land O' Lakes is located only 30 minutes north of Tampa downtown, where major sectors, like technology, education, life science, health and financial services, are booming. The easy commute to jobs at major companies and industries makes Land O' Lakes appealing, but it's also sought-after for being quiet with relatively newer homes and a greater quality of life.
Land O' Lakes offers beautiful scenery with a clean, family-friendly appeal. The area is safer than 90% of neighborhoods across the nation and offers A-rated public schools that outperform 87% of the nation. About 18% of homes in the area are renter-occupied, median household income is above $80 000 (20% higher than the national average), and there is a high potential to increase home prices as more companies like Citi, USAA, JP Morgan Chase, Amazon, IBM, Wipro, Apple, Oracle, Microsoft, and Google establish offices in the Tampa area, energizing local job markets. Demand for spacious, safe, high-quality homes keeps going up. 
(data source: neighborhoodscout.com)
The Tampa-St. Petersburg Metropolitan Area, often referred to as the Tampa MSA, benefits from robust and steady population growth, rising rent rates, and landlord-friendly rental policies. It has a population of 3,175,275 as of the 2020 U.S. Census, up 14% from 2010. In the past year, it has been one of the top cities with the largest net migration gains, only after Phoenix and Dallas. Top inbound metros, according to Redfin, include cities from all across the U.S., as shown in the below map.
(data source: redfin.com)
Through COVID-19, the city grew more flexible and stable, with the job growth increasing nearly 5% year-over-year across almost every industry. For instance, the area's leisure and hospitality industry grew by 19,900 jobs in 2022, just a fraction of the market.
(data source: tampabayedc.com)
Perfect Family Residences for Tampa Commuters
Tampa-S10 is a single family home built in 2020 and features an oversized living room, four bedrooms, and 2.5 bathrooms spread across two stories. It's situated in the Pasco County School District, which boasts above-average public schools with an average student-teacher ratio of 20 to 1. A-rated elementary, middle, and high schools sit less than three miles away, along with supermarkets and other essentials. Getting around is easy, thanks to nearby highways like I-275, FL-54, and FL-589, but tenants have everything they need right around the corner.
As soon as you enter the home's foyer, you're greeted with high ceilings, wood-look tile flooring, and large windows that make it light and airy. The home was designed to be energy efficient, with central A/C to keep it cool year-round, and the floor plan lends itself to a relaxed daily life.
The first floor features crown molding, giving it an upscale feel that carries through the powder room, study, and connected kitchen, living, and dining areas that overlook the yard. Outside, a screened lanai extends the living area while providing much-needed protection from the area's critters. There's also a large paver patio, so tenants and guests can enjoy time in the sun in the partially-fenced backyard. 
The open living room is excellent for large families. The kitchen is practical yet appealing, with durable quartz countertops and a full suite of stainless steel appliances, including a fridge, gas stove, dishwasher, and microwave.
Upstairs, the home features an oversized master bedroom with a private bathroom, three additional bedrooms, and a loft area for added storage space. For the tenant's comfort and convenience, a tankless water heater was installed with a lifespan of up to 30 years (three times that of a traditional water heater). The home also features a washer and dryer in a dedicated laundry room on the upper floor. 
All in all, this low-maintenance property provides the roomy, updated living space that large families desire while being situated in a safe, desirable neighborhood close to area amenities and jobs. With all these features, it's no wonder this property is currently occupied on a long-term lease, providing stable rental income. 
Final Thoughts
The area's home value growth rate is steady at over 10% in the past 8 years annually, demonstrating high appreciation and cash yield potential. Meanwhile, with a stable job market, we can expect this property to stay occupied on a long-term lease easily. Are you interested in learning more? Visit the investment page for more details.