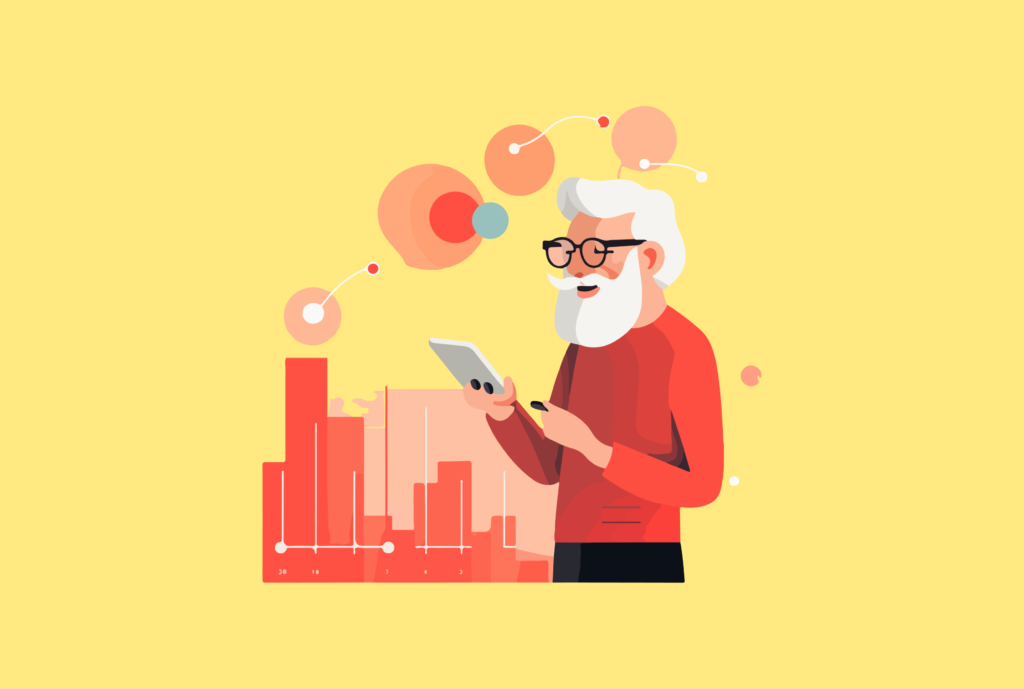 We can't wait to share the latest property financials with you. A total amount of $65,788.86 cash returns for the operating month of November were just deposited to investors. The annualized return rate is between 3.23% and 6.87%, with the portfolio average at 5.38%, up 0.34 percentage points from October. All 18 properties, including our Airbnb short-term rental T1 in Philadelphia, have excellent occupancy rates, which is key to providing stable monthly cash flow. 
Moving into the last month of 2022, we will soon introduce two more properties to all investors – another newly built townhome in Atlanta, GA, and a single-family home in Tampa, FL. Watch out for the launch emails as we finalize the offering.
Consistent Delivery of Operating Excellence
In November, most of the properties outperformed Estimation, our return target at the initial offering. In addition, Philadelphia-D2 sets a new record of a 6.87% annualized return rate and again proves the resources and innovation we put behind the operating excellence have worked for investors and are the foundation for future scalability. Over 18,000 registered investors choose Ark7 to build wealth through real estate investments. We have never missed a day to deliver a solid return on your investment for 31 consecutive months since May 2020.
November Cash Distribution
Single Families
All single-family houses are with the long-term family rental strategy. The current lease term is one-year, giving us stability and the opportunity for reasonable rent increases at renewal. We uniquely positioned single families in the highly appreciating Sunbelt region. The economic expansion and fast-growing population provide strong demand for rental housing among young professionals and families seeking career opportunities. Occupancy is 100% and expected to remain stable over the next 12 months. We redesigned each property listing page on the Ark7 website and mobile App to provide further clarity to your investment. Now you can monitor property occupancy rates, expenses, and returns with a few clicks. 
As a result of the acquisition strategy, the single families significantly outperformed Estimation. The highest return comes from Dallas, where our local resources played a critical role in securing these highly stable return properties.
Multi Families
The multi families spread out from coast to coast. Seattle-D1 and the two properties in Philadelphia, T2 and D2, took full advantage of student housing and prime locations near university campuses and downtown workplaces. These rental homes are in constant demand and usually recession-proof. 
Philadelphia-T1, the Airbnb short-term rental continued to provide a healthy occupancy of 80%. The return rate is still below the Estimation target. However, we have seen improved operation numbers and will closely monitor its expenses to close the gap soon.
Our operation team took over Memphis-M4 in November 2021. After carefully reviewing the operating details for the past 12 months, we have concluded that the initial Estimation target of 7.05% was overly optimistic and will decrease to 5.95%. This adjustment will help investors set data-driven expectations for their returns.
This Month's Operating Highlights
Overall Net Operating Income (NOI) is sustainable. All Single-Families are well-above Estimation. Occupancy is 100%, and maintenance costs are within budget. Each December, we analyze cash reserves to determine how much we put away from operating income to fund future improvements or big-ticket maintenance. We will disclose in more detail how it's impacting your monthly numbers. 
Single-Families Net Operating Income
Multi-Families Net Operating Income
As mentioned at the beginning,  Philadelphia-D2 sets a new record of returns. Its NOI has been above Estimation for three consecutive months, and the operation is healthy with a great outlook. You can look up detailed expenses report from the property listing page. As an accounting rule, we split big-ticket costs into multiple months to objectively reflect income to fees every month. However, do bear in mind that the expenses may still fluctuate from month to month slightly due to seasonality or one-time maintenance. 
In November, we still have vacant units pending backfill in the 14-unit Memphis-M4. Though expenses have decreased significantly in recent months, the vacancy negatively impacted overall returns. The local team is addressing this challenge and will keep investors posted.
In Closing
We aim to provide investors with consistent and strong passive income through real estate. This goal feels even more critical in today's market fluctuations. Adding shares of pre-vetted and diversified properties to your portfolio helps control the overall risk and gives peace of mind.
* Berkeley properties are exclusive to seed users with guaranteed return rates and are not in this return report to avoid confusion.