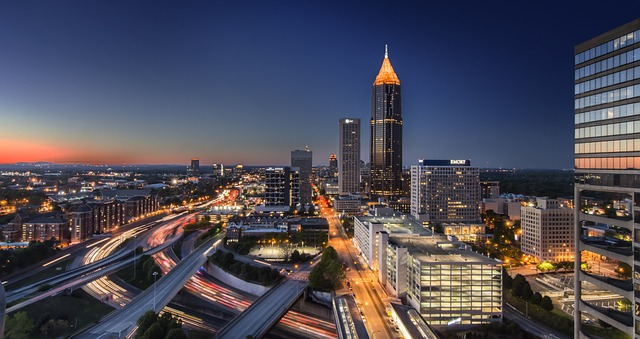 Atlanta, Georgia, often referred to as the 'Empire City of the South,' is a dynamic metropolis where Southern charm meets modern innovation. Nestled amidst the swampy expanse of the Peach State, Atlanta's real estate market is sizzling hot, drawing investors and homebuyers like moths to a flame. As we round the corner on 2024, it's time to unveil the latest real estate trends that are reshaping the landscape of this vibrant city. From bustling neighborhoods to transformative developments, the real estate scene in Atlanta is a symphony of opportunity, and you don't want to miss a note!
Is it the Right Time to Buy an Investment Property in Atlanta?
As the savvy investor knows, timing is everything when it comes to buying a real estate investment property. While most realtors tout that buying later in the year (towards the end of fall or winter) is generally the best time to invest, there are also myriad factors throughout the year that may have an impact on market rates and values. Let's take a look at what we know about Atlanta's real estate market from the past year and compare to market projections for 2024.
Atlanta Real Estate Market Forecast 2024
The real estate market in Atlanta, Georgia has been a hot topic for investors and homebuyers alike in recent years. As we look ahead to 2024, many are wondering whether it's the right time to buy an investment property in this bustling city. To make an informed decision, it's crucial to understand the current market trends and forecasts. In this article, we will explore the Atlanta real estate market and rental property trends to help you determine if now is a favorable time to invest.
Atlanta Real Estate Market Overview
Atlanta, often referred to as the "Capital of the South," has experienced significant population growth in recent years. This surge in population, coupled with a robust job market, has made Atlanta an attractive destination for both residents and investors. The city's diverse economy, featuring industries like technology, healthcare, and entertainment, has contributed to its economic stability and growth.
2023 Market Recap
Before diving into the 2024 forecast, let's take a quick look at how the Atlanta real estate market performed in 2023. Overall, it was a favorable year for investors. Key highlights include:
Appreciating Property Values: Property values in Atlanta saw a steady increase in 2023, providing equity growth potential for investors.
Strong Rental Demand: The demand for rental properties remained high due to the city's growing population and job opportunities.
Low Vacancy Rates: Atlanta continued to experience low vacancy rates, ensuring consistent rental income for landlords.
Moderate Price Growth: While property values rose, the rate of increase remained moderate, which is seen as a stable indicator for long-term investments.
Atlanta Real Estate Market Forecast 2024
Looking ahead to 2024, here are some key factors that will influence the Atlanta real estate market:
1. Population Growth Continues
Atlanta's population growth is projected to persist, driven by job opportunities and a relatively lower cost of living compared to some other major U.S. cities. As more people move to the city, the demand for housing, both rental and ownership, is expected to remain strong.
2. Economic Diversification
Atlanta's diverse economy, which includes thriving sectors like technology, healthcare, and film production, is expected to remain resilient in the face of economic uncertainties. This stability contributes to a favorable environment for real estate investment.
3. Interest Rates
While interest rates are currently at historically low levels, it's important to monitor potential rate hikes by the Federal Reserve in 2024. Rising interest rates can impact the affordability of real estate investments, potentially reducing the number of buyers and affecting property prices.
4. Supply and Demand Balance
The balance between housing supply and demand will continue to play a pivotal role in the market. Atlanta has seen increased construction activity in response to high demand, but it's essential to monitor how well this supply matches the growing population.
5. Rental Property Regulations
Investors should stay informed about any changes in rental property regulations and landlord-tenant laws in Atlanta. These can affect the profitability and management of investment properties.
Rental Property Trends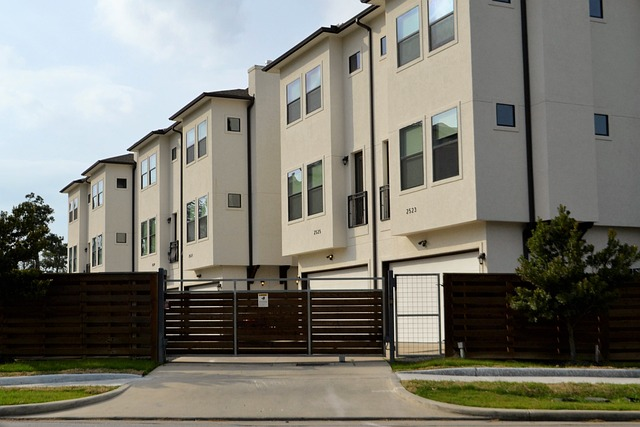 For those considering investment properties in Atlanta, it's crucial to understand the rental property trends that are likely to prevail in 2024:
1. Rent Appreciation
Rental rates are anticipated to continue their upward trajectory in 2024, driven by increased demand and limited housing supply. Investors can expect rental income to grow, making it an attractive option for generating passive income.
2. Single-Family Homes
Single-family homes have been in high demand in Atlanta due to their appeal to families and individuals seeking more space. Investors looking for stable rental income may find single-family homes to be a lucrative option.
3. Urban and Suburban Areas
Both urban and suburban areas in Atlanta offer investment opportunities. Urban properties attract young professionals, while suburban areas appeal to families. Investors should consider their target tenant demographic when choosing a location.
4. Property Management Services
Investors who don't have the time or expertise to manage their properties may opt for professional property management services. These services can handle everything from tenant screening to maintenance, making the investment process more convenient.
Top 5 Reasons to Choose Atlanta Investment Properties
If you're considering real estate investment, Atlanta should be on your radar. As one of the fastest-growing cities in the United States, Atlanta offers a wealth of opportunities for savvy investors. Here are the top five compelling reasons why you should consider Atlanta investment properties:
1. One of the Fastest Growing Cities in the U.S.
Atlanta has earned its reputation as one of the fastest-growing cities in the United States, and this trend is expected to continue. The city's population has been steadily increasing, drawing people from various parts of the country and the world. This population growth fuels demand for housing, making it an ideal environment for real estate investors. As more people flock to Atlanta for its vibrant culture, job prospects, and lifestyle, the demand for housing options, both for rent and purchase, remains consistently high.
2. Population Growth
The consistent influx of people into Atlanta is a significant driver for real estate investment. A growing population means a constant need for housing, and this demand ensures a steady stream of potential tenants. Whether you're interested in single-family homes, apartments, or condominiums, Atlanta's population growth creates a robust and resilient rental market that can provide you with a reliable source of passive income.
3. Resilient Economy
Atlanta boasts a diversified and resilient economy that has weathered economic downturns effectively. The city is home to various industries, including technology, healthcare, finance, and entertainment, which contribute to its economic stability. Even during challenging times, Atlanta's job market tends to remain relatively strong, reducing the risk of high vacancy rates for your investment properties. A thriving economy enhances the attractiveness of Atlanta as a destination for individuals and families, further reinforcing the demand for housing.
4. Ample Employment Opportunities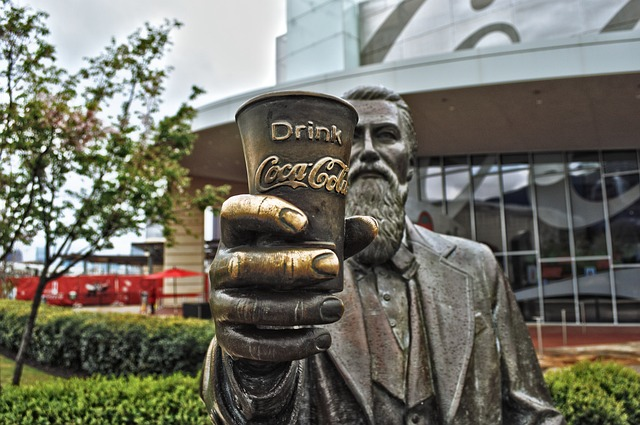 Investment property success is closely tied to the availability of jobs in the area. Atlanta excels in this regard. The city is a major business hub, housing numerous corporate headquarters and startups alike. It's also home to the busiest airport in the world, Hartsfield-Jackson Atlanta International Airport, which contributes to the city's economic vitality. With ample employment opportunities in various sectors, Atlanta attracts a diverse pool of professionals and job seekers, making it an ideal location for real estate investments. More jobs mean more potential tenants, ensuring a healthy and stable rental market.
5. Rising Home Values and Low Interest Rates
Atlanta's real estate market has experienced a consistent increase in property values in recent years. This upward trend provides investors with the potential for equity growth, allowing you to build wealth through real estate investment. Moreover, the current low-interest-rate environment enhances affordability for both buyers and investors. Favorable interest rates make it easier to secure financing for your investment properties and can significantly impact your return on investment (ROI).
Best Locations for Atlanta Real Estate Investments in 2024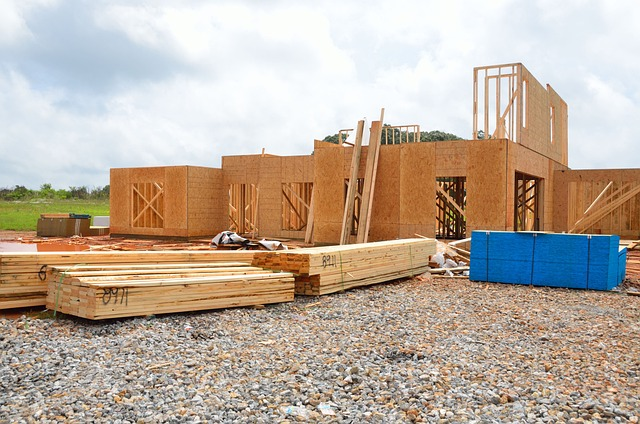 Investing in real estate is all about location, and when it comes to Atlanta in 2024, there are several neighborhoods that stand out as prime choices for savvy investors. Whether you're looking for rental income, long-term appreciation, or a combination of both, these neighborhoods offer unique advantages for real estate investments. Here are the best locations for Atlanta real estate investments in 2024:
1. Hanover West, Atlanta
Hanover West is a hidden gem in Atlanta's real estate market. Located in the Buckhead area, this neighborhood offers a suburban feel while being just minutes away from the city's vibrant center. It's characterized by tree-lined streets, spacious single-family homes, and a strong sense of community. Investors can find attractive opportunities in Hanover West, especially in the single-family home market, where demand remains consistently high. The area's proximity to major employment centers and shopping districts adds to its appeal.
2. Grant Park
Grant Park is a historic neighborhood known for its beautiful Victorian homes, tree-lined streets, and, of course, the expansive Grant Park itself. This neighborhood has experienced a resurgence in popularity in recent years, with a mix of young professionals and families seeking its unique charm. The demand for housing in Grant Park remains robust, making it an excellent choice for rental property investments. Additionally, its historic character ensures long-term appreciation potential.
3. Morningside
Morningside is an affluent, in-demand neighborhood known for its picturesque streets and upscale housing options. It's one of Atlanta's most desirable areas, attracting a mix of professionals, families, and retirees. Real estate in Morningside tends to hold its value well, and the rental market remains strong. For investors seeking high-end properties and stable rental income, Morningside offers a prime opportunity.
4. West End
West End is a historically rich and culturally vibrant neighborhood located on the southwest side of Atlanta. It has been experiencing revitalization and a surge in popularity in recent years, thanks to its historic architecture and community-driven atmosphere. Real estate prices in West End are still relatively affordable compared to some other intown neighborhoods, making it an attractive option for investors seeking appreciation potential. As the area continues to develop and gain recognition, property values are likely to rise.
5. Edgewood
Edgewood is an up-and-coming neighborhood located east of downtown Atlanta. It has become a hotspot for young professionals and artists, drawn by its affordable housing options, proximity to downtown, and vibrant arts scene. Edgewood's real estate market offers a mix of single-family homes and multi-unit properties, making it suitable for various investment strategies. As the neighborhood continues to evolve, investors may benefit from both rental income and property appreciation.
6. West Midtown Atlanta, Downtown Atlanta
The West Midtown and Downtown areas of Atlanta have experienced significant growth and redevelopment in recent years. These neighborhoods offer a mix of residential and commercial spaces, making them ideal for investors looking for mixed-use properties. The demand for modern apartments and commercial spaces in these areas is high due to their proximity to employment centers and entertainment options. With ongoing development projects and urban renewal initiatives, real estate investments in these downtown neighborhoods can offer both short-term rental income and long-term appreciation potential.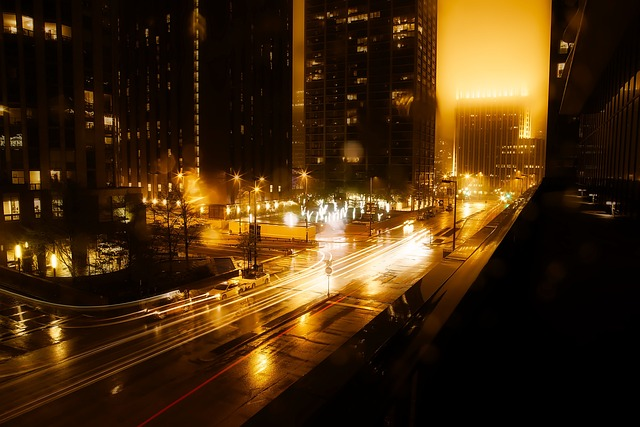 Should You Buy Atlanta Investment Properties?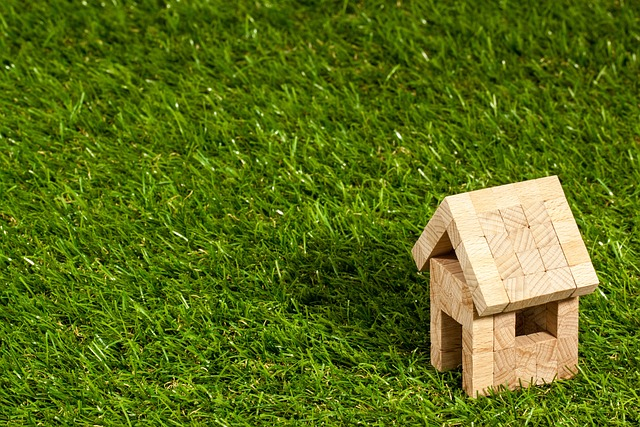 Next Steps for Securing a Cash Flow Positive Atlanta Investment Property
Investing in real estate can be a lucrative venture, especially in a dynamic market like Atlanta. To secure a cash flow positive investment property, you need to take strategic steps that involve thorough research, careful planning, and creative thinking. Here are the next steps you should consider when aiming for a cash flow positive investment property in Atlanta:
1. Research the Area
Before diving into the Atlanta real estate market, it's crucial to research the area thoroughly. Different neighborhoods within Atlanta offer varying opportunities and challenges. Consider factors such as:
Market Trends: Study recent market trends, including property values, rental rates, and vacancy rates. Look at historical data to understand how the market has performed in the past.
Neighborhood Dynamics: Examine the neighborhoods you're interested in. Look for amenities, schools, transportation options, and safety. Understanding the local culture and demographics can help you target your ideal tenant market.
Future Development: Investigate any planned developments or infrastructure projects in the area. These can influence property values and rental demand.
Local Regulations: Familiarize yourself with local property laws, zoning regulations, and landlord-tenant laws. This knowledge will help you navigate the legal aspects of property ownership.
2. Set a Budget
Determine your budget for acquiring an investment property. Your budget should not only cover the purchase price but also:
Closing Costs: Consider expenses like property taxes, insurance, and title fees.
Renovation Costs: If you're buying a fixer-upper, factor in renovation or repair costs to make the property market-ready.
Maintenance and Upkeep: Budget for ongoing maintenance, repairs, and any necessary improvements to keep the property in good condition.
Property Management Fees: If you plan to hire a property management company, include their fees in your budget.
Having a clear budget in place will help you narrow down your options and avoid overextending financially.
3. Find an Investment Property That Works With Your Needs
When searching for an investment property, consider your investment goals and strategy:
Property Type: Decide whether you want a single-family home, multi-family property, condo, or commercial space. Each type has its advantages and may align with your investment objectives.
Location: Based on your research, choose a neighborhood that fits your investment strategy. Some areas may offer higher rental income potential, while others may provide long-term appreciation.
Condition: Assess the property's condition. A property in good shape may require less immediate investment in renovations and repairs.
Cash Flow Analysis: Conduct a cash flow analysis to determine if the property will generate positive cash flow. This involves estimating rental income and deducting all expenses to ensure you'll have money left over each month.
4. Consider Property Management
Managing an investment property can be time-consuming, especially if you have other commitments. Consider hiring a professional property management company to handle tasks such as tenant screening, rent collection, maintenance, and property marketing. While this comes with a cost, it can save you valuable time and ensure efficient property management, ultimately contributing to a positive cash flow.
5. Get Creative
To secure a cash flow positive investment property, you may need to get creative with your strategy:
Negotiation: Don't hesitate to negotiate with sellers. You may be able to secure a better deal, especially if the property has been on the market for a while.
House Hacking: If you're purchasing a multi-family property, consider living in one of the units while renting out the others. This can help cover your living expenses and increase your cash flow.
Short-Term Rentals: Depending on the location and property type, short-term rentals through platforms like Airbnb can yield higher rental income compared to traditional long-term leasing.
Value-Add Opportunities: Look for properties with potential for value-added improvements. Renovating or adding amenities can increase rental income and property value.
Share-by-Share Investing Opportunities: Investing in real estate doesn't have to come with a full-blown mortgage. Try out share-by-share investing through a renowned partner like Ark 7 so you can diversify your portfolio!
Browse Available Atlanta, GA Listings Today!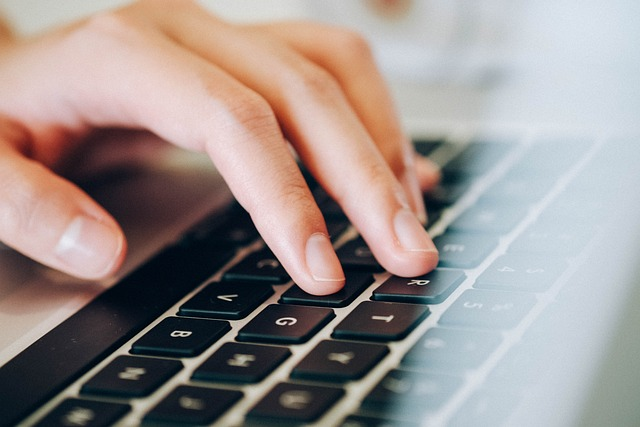 With a high level of economic resilience and an impressive growth rate, Atlanta, GA is a key location for real estate investments both this year and going into the next. It is not a question of if prices will rise but when–due to continued development and interest in this area of the South. While it is not prudent to jump into any type of investment–real estate included–investors would do well to research this area thoroughly and expeditiously, connecting trends with your target demographic until you find the property that is right for your needs.
For more on the best neighborhoods to invest in Atlanta, read our recent article on the topic!