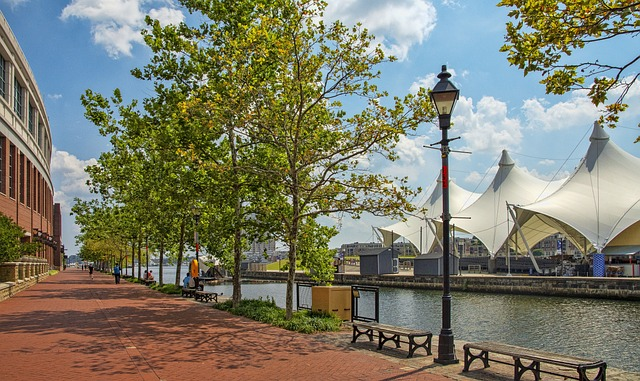 Charm City isn't always at the front of mind when it comes to real estate investing–though Baltimore, Maryland is known for its gorgeous inner harbor, rich history, and strong economy based in healthcare. Whether you're a seasoned investor or just starting out, with a GDP reaching nearly 53 billion (from Fred Economic Data) and a population of nearly 570,000 people (via U.S. Census Bureau), this economic hub on the northeast coast has ample opportunity for investors to sink their teeth into. In this article, we will read the pulse on the Baltimore real estate market, explore some of the reasons why investors should consider buying property in Baltimore, and examine some of the best neighborhoods in Baltimore for real estate investors. Let's dive right in!
Baltimore Real Estate Market Forecast for 2024-2025
It's no secret the last few years have been a little tough on everyone. Thanks to the global pandemic and the resultant economic dip, the housing market has seen a series of fluctuations sending it from ice cold to scalding hot–and while interest rates are still high, the market is fortunately sizzling down to a simmer rather than a roiling boil. Market extremes were exacerbated by the fact that there was "simply not enough homes for sale" to meet the demand of buyers nationally, according to Chief Economist of the National Association of Realtors, Lawrence Yun (via BankRate).
So, what do things look like for the coming years–particularly in Baltimore?
With a median sales price of around $220,000 (via Redfin), which is well below the national average of roughly $416,000 (from Fred Economic Data), investing in Baltimore between now and 2025 can be a strategic move–particularly for established investors looking to expand their portfolio. With a strong job market due to the presence of the medical industry coupled with multiple college and university campuses (from Johns Hopkins University to Notre Dame of Maryland University), Charm City presents ample opportunities for investors looking to rent out their property, particularly to students and young professionals. In fact, Baltimore boasts upwards of nine colleges, universities, and technical schools in the area (via Live Baltimore).
Baltimore Areas with a Strong Renters' Market
As you might have guessed, Baltimore supports hundreds of medical jobs and thousands of students, drawing interest in rental property from all over the world. The city center is of course always in demand for rent, but any property around college campuses, hospitals, or medical hubs, is a good bet for rental properties. (For those curious, on average, residents can expect to pay around $1,560 for just over 800 square feet–from RentCafe).
Why Invest in Baltimore?
Tapping into Charm City real estate trends means looking into the Baltimore housing market, the local area job market, and amenities and attractions Baltimore is known for. Fortunately for residents, Baltimore has plenty of different modes of public transport, making it very easy to get around from one area of the city to the other via public transit (via Maryland Department of Transportation). What's more, many job sites and college campuses are within close proximity to cafes and restaurants, historic buildings and museums, life sciences buildings, the Patapsco River, and more attractions.
Baltimore may be charming, but it also has some solid reasons to invest to back up the claim that it is a good place to buy. Here are some of the top reasons to invest in the Baltimore real estate market.
Competitive Home Prices
When it comes to Baltimore real estate, it's important to look at the median listing price of most homes in Baltimore County; one of the most up-to-date ways to approach this is by looking at the Zillow home value index. While the asking price is not always a mirror image of the home value (in this case, the median home value in Baltimore is around $183,000–from Zillow), weighing the cost versus the value is a good way to determine whether or not a property is worth investing in.
According to the same Zillow article, home values in Baltimore have been steadily increasing since early 2016–meaning you don't necessarily have to buy heirloom property in a historic neighborhood or waterfront neighborhood in order to achieve higher home values after making your investment. Rising home values not only means your investment is likelier to maintain its value, but also could mean a higher asking price should you ever decide to sell.
Economic and Cultural Hub with Diverse Economy
The Baltimore area not only caters to students at John Hopkins University and medical professionals, but also appeals to an even wider array of the workforce as well. With economic boons ranging from computer hardware engineers to information systems analysts (not to mention the presence of the social security administration), Baltimore has a high GDP for a number of reasons. With relatively low home prices well beneath the national average, coupled with the high demand for rental property, it is easy to see why investors could envision dollar signs when sizing up this east coast gem.
In addition to the federal investment of the social security administration at Federal Hill, Baltimore also enjoys a rich history with historic landmarks at every turn (including Locust Point), which has attracted tourists and U.S. history enthusiasts for decades. With amenities nestled on almost every corner, visitors and residents are just a short journey–usually within walking distance–from restaurants, cafes, museums, historical landmarks–and even college campuses.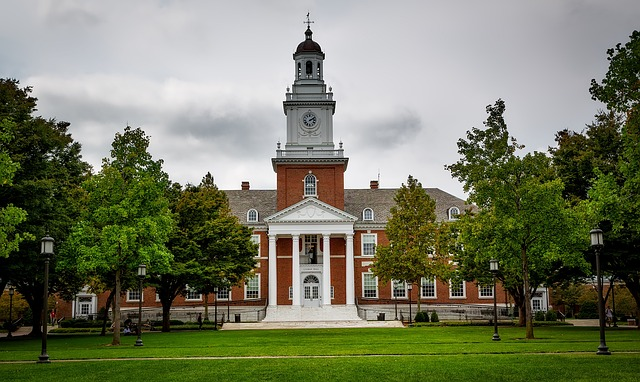 Low Unemployment Rate
According to YCharts, the unemployment rate in Baltimore is at a piddly 2.3%–well below the national unemployment rate of 3.5% (via. U.S. Bureau of Labor Statistics). With a strong job market appealing to young professionals looking to transition out of college and young families looking to establish roots, Baltimore City has seen consistent job growth in the last few years (from State of Maryland Department of Labor, Licensing, and Regulation), including within the surrounding counties. From Locust Point up to Mt. Washington, real estate investors can expect leasing out their rental property with consistency to a relatively willing and able workforce.
Great Schools and Universities
There are many good public schools in Baltimore–but there are fantastic schools with limited admission as well, including Towson University, Johns Hopkins University, the Naval Academy, and more. Book lovers have to visit the iconic Peabody Library, known for its gorgeous open feel and grand historic architecture. Whether you're looking to settle in a place where your child will have access to quality education or looking to rent to a student looking to transplant to the area, the local real estate market is quite hot for rentals–and if you're looking to buy, be sure to hang on to your property while values continue to climb!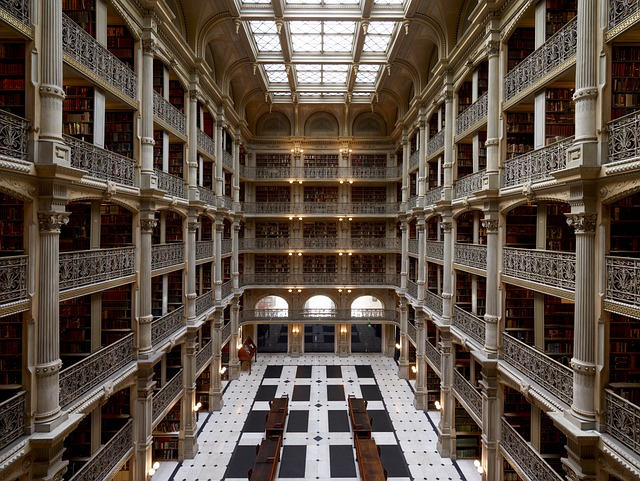 Rich History Drawing Visitors Year-Round
While Baltimore remains a major historical destination, it is also graced with ample green spaces within walking distance of each other. Home to attractions like the Baltimore Museum, the National Aquarium, and Oriole Park, Baltimore offers the small town charm of a working class port town with all of the attractions and amenities that come from downtown Baltimore–from fine dining to art, history, music, and more. In fact, according to the Baltimore City Economic Indicator Report, Baltimore attracts roughly 27 million tourists each year.
Easy Access to Chesapeake Bay and Other Attractions
It's easy to get around in Baltimore. From the light rail, to the bus system to other forms of public transit, visitors can easily engage in the entertainment district and shopping centers, and wander through the Walters Art Museum all in one day. Other area attractions include the Baltimore Zoo, Maryland Science Center, and Fells Point–to name a few!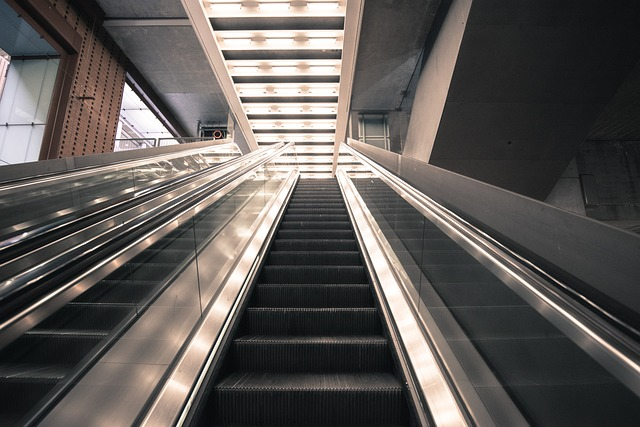 Best Baltimore Neighborhoods for Real Estate Investing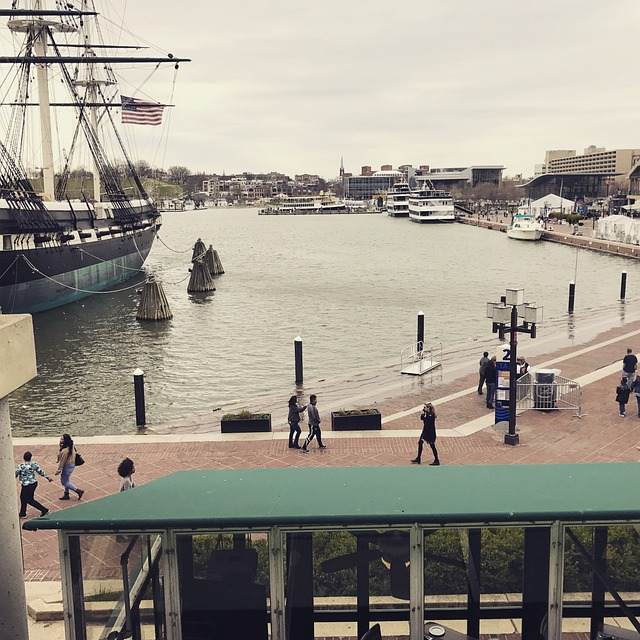 Baltimore, a city steeped in history and diverse culture, offers a range of real estate investment opportunities across its neighborhoods. In this guide, we'll delve into the top five neighborhoods that present promising prospects for investment: Canton Square, Fells Point, Halethorpe, Mount Vernon, and Roland Park. Additionally, we'll touch upon the nearby gem of Ellicott City, which provides an excellent supplementary investment consideration. Whether you're looking to invest in a single family home or commercial space, the Baltimore real estate market offers up a healthy economy featuring increasing home values, competitive pricing, and a relatively high GDP to population ratio. Here are some of the top neighborhoods in Baltimore when looking to secure your Charm City investment property:
Canton Square
Nestled along the waterfront, Canton Square is a charming neighborhood that seamlessly combines modern amenities with historic charm. The neighborhood's proximity to downtown Baltimore and its waterfront views make it a sought-after location for investors. The vibrant atmosphere, trendy restaurants, and access to recreational areas enhance its appeal. With ongoing revitalization efforts, Canton Square offers potential for appreciation and rental income alike.
Fells Point
Known for its cobblestone streets and maritime heritage, Fells Point is a hotspot for both locals and tourists. The neighborhood's historic architecture and lively waterfront contribute to its unique character. Investors can capitalize on Fells Point's popularity by considering short-term rentals, such as vacation properties or Airbnbs. The constant flow of visitors and the neighborhood's distinct personality make it a promising investment avenue.
Halethorpe
Halethorpe, situated just outside Baltimore, presents a more suburban investment opportunity. The area's relatively affordable housing compared to downtown Baltimore makes it attractive for first-time investors or those seeking long-term rental income. Proximity to major highways and public transportation links enhances Halethorpe's accessibility, increasing its desirability for potential tenants.
Mount Vernon
For investors interested in a blend of culture and sophistication, Mount Vernon stands out. This historic cultural district boasts elegant architecture, art institutions, and a central location. While properties in Mount Vernon might require a higher initial investment, the neighborhood's prestige and cultural offerings make it appealing to professionals and artists. The potential for higher rental rates and property value appreciation makes it an intriguing investment choice.
Roland Park
Roland Park exemplifies the concept of a serene suburban oasis within the city. The neighborhood's tree-lined streets and spacious homes attract families and individuals seeking a quieter yet well-connected lifestyle. Roland Park's strong sense of community and highly-rated schools contribute to its attractiveness for families, thereby making it a stable investment option with potential for long-term tenant relationships.
Ellicott City
While not within Baltimore city limits, Ellicott City, located nearby, is worth mentioning. Known for its historic district and picturesque charm, Ellicott City offers a distinct investment landscape. The area's boutique shops, galleries, and local events create a unique draw. Investors seeking a blend of historical appeal and suburban tranquility might find Ellicott City to be a complementary investment choice.
5 Up-and-Coming Neighborhoods in Baltimore to Buy into While Prices Are Still Low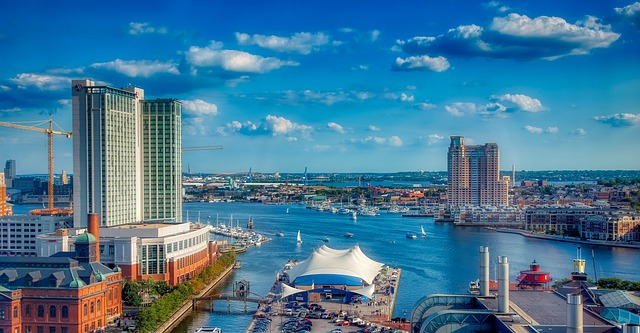 Baltimore's real estate market continues to evolve, presenting investors with promising opportunities in emerging neighborhoods. In this section, we'll explore five up and coming neighborhoods that are not only safe but also showing signs of significant financial growth. These areas offer the chance to invest early and capitalize on potential appreciation on rental property in Baltimore County while prices are still relatively low. With what we know about the local real estate market, let's look at the five developing top neighborhoods for real estate investors in Baltimore.
Remington:Located just north of Johns Hopkins University, Remington is undergoing a transformative renaissance. The neighborhood's proximity to major institutions, such as the university and the Baltimore Museum of Art, has driven increased interest from students, young professionals, and artists. With its distinct character, including converted industrial spaces and trendy eateries, Remington is poised for substantial growth in property values and rental demand.
Pigtown:Pigtown, short for Washington Village/Pigtown, is situated southwest of downtown Baltimore. The area is experiencing a revival as investors and developers recognize its potential. Proximity to the University of Maryland and the city's stadiums adds to Pigtown's appeal. Ongoing community initiatives and a focus on affordable housing make this neighborhood a prime candidate for investment, particularly for those seeking a balanced mix of affordability and growth potential.
Highlandtown:Known for its strong arts and cultural scene, Highlandtown is gradually gaining traction as a go-to destination for creative individuals and entrepreneurs. The neighborhood's historic charm and affordable real estate make it an attractive option for investors. With its location near the waterfront and a growing number of galleries, shops, and restaurants, Highlandtown is positioned for revitalization and increased property values.
Bayview:Bayview, also referred to as Bayview-Hopkins, is benefiting from its close ties to the prestigious Johns Hopkins Hospital and the university's medical campus. As medical professionals seek convenient housing options, the demand for properties in this area is on the rise. The neighborhood's ongoing development projects, coupled with its healthcare and research institutions, make Bayview a neighborhood with substantial investment potential.
Greektown:Situated in East Baltimore, Greektown is undergoing a transformation driven by its strong sense of community and strategic location. The neighborhood's affordable housing stock and proximity to major highways and transportation hubs make it appealing to a range of residents. As revitalization efforts continue, Greektown's affordability combined with its potential for future growth makes it an attractive investment choice.
What You Need to Know Before Moving to Baltimore
Baltimore County actually does not encompass downtown Baltimore–that remains Baltimore City. While some with a macabre sense of humor have been known to call Baltimore "Bodymore" after the relatively high crime rates in years past, the city is making an effort to clean up its act (via Baltimore Police Department), and, while the metro area can be a little more prone to crime, investing in Baltimore County may be a safer bet. What's more, the population of Baltimore has increased slightly since 2019 (via MacroTrends), putting even more pressure on the Baltimore real estate market to cough up any available properties for sale to pacify the clamoring interest.
In short, if you're looking to buy in Baltimore, it's best not to expect immediate, short-term returns; this is definitely a long game, as investors sit back and watch their home values rise and the demand for rent remain consistent thanks to a bustling economy built on a relatively stable and diverse foundation: Federal Hill money, academic influx, medical professionals, and more.
Invest in Baltimore Real Estate with Ark7
Investors seeking real estate opportunities in Baltimore can consider two distinct avenues for investment. Whether looking for a single family home or rentals, home prices remain competitive in this sought after American historical destination.
In well-established neighborhoods, such as Canton Square, Fells Point, Mount Vernon, Roland Park, and even the nearby Ellicott City, investors can find stable and diverse investment prospects. These neighborhoods offer a range of amenities, historical charm, and varying degrees of urban sophistication, making them attractive for both rental income and property appreciation.
On the other hand, Baltimore also offers a set of emerging neighborhoods that present untapped potential for investors looking to buy in at a lower cost before substantial growth occurs. Remington, Pigtown, Highlandtown, Bayview, and Greektown are witnessing revitalization and development, driven by factors like proximity to institutions, artistic scenes, and community initiatives. These neighborhoods are not only relatively safe options with lower crime rates but also offer the chance to benefit from the transformation and appreciate the potential value growth.
For more on where to invest in Maryland, check out our recent article–otherwise, browse available properties today to start your share-by-share real estate investing journey!