Here are the top locations for real estate investment in Maryland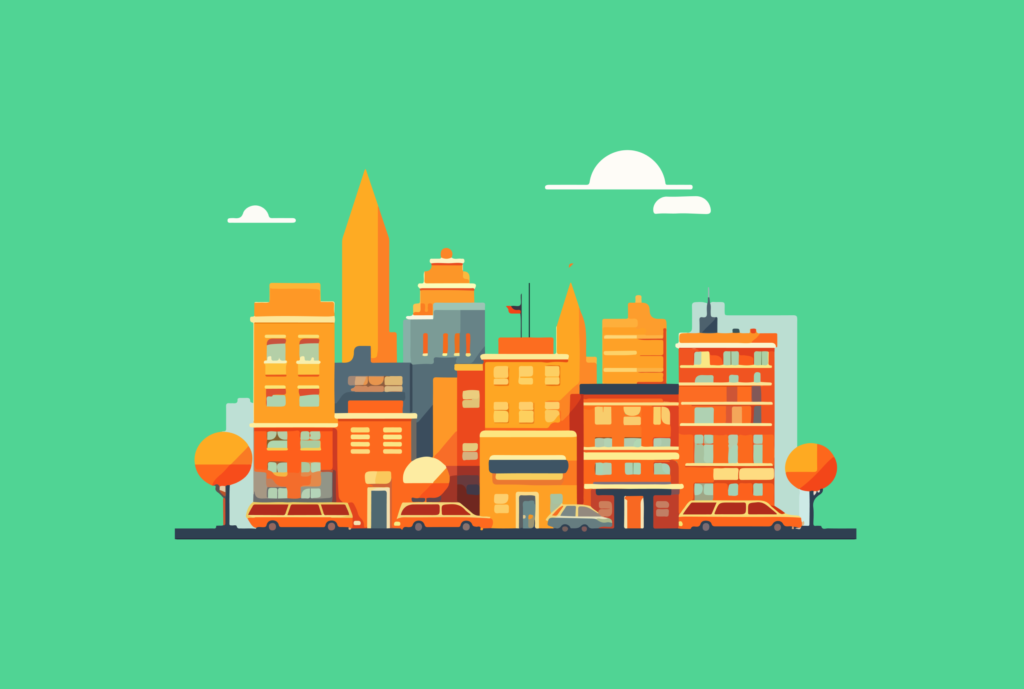 So, you're looking to invest in real estate, and who can blame you? Real estate investment is a great way to tackle rising inflation, and the cost of living crisis, and have a secure investment that will last for decades. That being said, the interest rate hikes have caused a slight bit of turmoil in the real estate industry in the U.S., whether this be because of affordability issues or just undesirable prices.
Investment buyers are currently looking at a different landscape than one that they have perhaps been used to for a little while. For this reason, it's important to understand the current trends in Maryland real estate so that you can make the most informed and logical decision. So, without further ado, let's dive in.
Maryland real estate market trends
The Maryland real estate market isn't, admittedly, at its best right now. Realtors in the area have reported that total housing sales went down by 27% in 2022, this combined with low inventory is plaguing the Maryland housing market.
Low inventory mixed with the incapacity to keep up with the demand from potential home buyers and real estate investors has made the median sales prices for homes in Maryland to increase. As a result, overall sales performance has fallen in Maryland counties, this is especially true for Kent County and Calvert County.
Despite this slight turmoil in the Maryland real estate landscape, it's not all doom and gloom. Many in the industry do believe that the market will stay strong and demand for housing will still remain high. This is a positive for first-time buyers and real estate investors alike. House prices are expected to cool soon which will make housing in Maryland more affordable which will help investors to close their deals on investment properties. It's a win-win for everyone involved.
So, now that the overall trends are summarised, it's time to take a look at where you should invest in Maryland Real Estate in 2023.
Where should you invest in Maryland Real Estate in 2023?
One thing that we have to mention, is if you're a real estate investor – waiting it out isn't the wisest move to make, believe it or not. The prices could continue to rise even more, which will only make the houses even more difficult to afford. If you are an investor, it might be very worth taking the risk and investing.
Below, we've listed the best Maryland real estate markets to consider investing in this year.
Baltimore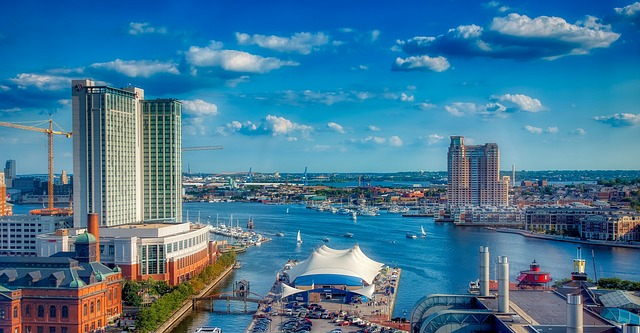 This one very likely won't come as a surprise to you. Baltimore has offered amazing real estate investments to those that are searching for the best real estate markets in Maryland. Of course, it is the largest city in Maryland but that's not the only reason why investors flock to this city. It's an integral East Coast city but the housing and cost of living is still affordable, all things considered. This makes it perfect for investment property potential.
Baltimore is a stable, resilient area and has a reputation for having great employment opportunities – this includes but is not limited to TransAmerica and John Hopkins. Many young professionals and new families are flocking to Baltimore for employment opportunities as well as exploiting the lower cost of living in a bustling city. Not to mention, there are also universities located in this city which increase relator opportunities as well as making it an increasingly popular area for young people.
As an investor, you can expect a decent rental yield outlook in Baltimore. We recommend Pigtown and Lauraville. If you're not looking for a rental unit, Baltimore is also a great area to try out for house flipping, too.
Germantown
While Maryland has many unique areas, Germantown is consistently ranked as one of the best cities to live in. As it's such a desirable suburb, it's a great place to focus on if you're looking for investment properties. Germantown is expected to continue to be incredibly popular, making it a safe investment.
If you're a house flipper, Germantown is an incredible place to consider investing in. There are many amazing schools in the area which makes the area popular with families who want to settle down there long-term. This is perhaps something to consider when flipping the houses there. If you're looking for a great investment property, this could be the best option for you.
Towson
Townson is seen as a promising area for property investors, as a budding area nearer to Maryland's largest city.
Towson has a big city feel but with a close community that only suburbs can enjoy. Why is this important for real estate investors? Well, the majority of the people who choose to live in Towson are homeowners which makes house flipping a great option.
If you're more into rental units, Towson isn't a lost cause. Young professionals and students are beginning to look for rental property opportunities in Towson, also. It's cheaper than Baltimore but still close enough to enjoy the city life. Perhaps it's a good idea to cash in on this trend while it is still in its infancy.
Columbia
Of course, we have to mention Columbia when we talk about Maryland real estate. It's one of the best small cities in America and the capital city of Maryland. Need we say more?
Columbia has it all when it comes to real estate, it's actually a real estate investor's dream. It has school districts, universities, low crime, and young families. The average rental fee for Columbia is around $1600, so we would highly recommend that you look for a good neighbourhood that also has low housing prices, this way you can maximise your investment return.
If you're not looking for a rental property, house flipping is also a great option, too. As we mentioned, Columbia has a low crime rate which really attracts families.
Rockville
Rockville in Montgomery County is a great area to consider house flipping in. It's an area in Maryland that is super popular with families. Rockville has it all; the big city vibes but less traffic, less chaos, and less crime. It isn't a surprise that families love it so much, especially considering the average rent is much lower than in other major cities.
Rockville's proximity to Washington DC also really heightens its popularity, especially with real estate investors. When you invest in a property in Rockville you can attract young professionals and families who work near the capital but don't want the hustle and bustle of the city.
Rockville has such a great rental property market, too. You've probably already seen the apartment complexes and the condos as well as single-family homes. This beautiful area really does offer a wealth of opportunities when it comes to retail investment.
Hyattsville
Hyattsville is a bit of a hidden gem when it comes to Maryland, and it should not be overlooked or underestimated. Great markets just like this can sometimes be so obvious, but people don't seem to jump on them.
As a suburb in Washington, DC, it has an incredible degree of potential and should be jumped on while it's still not as popular in the real estate market. It has a small town feel with a smaller median household income, which makes it a surprisingly strong rental market.
Hyattsville's population has grown over 20% in the last ten years, and if this continues (which looks likely), it will be a serious contender for one of the best markets to jump on while it's still fresh.
Frederick
Last but not least, we have Frederick. This is arguably one of the best places that you can invest in when it comes to Maryland. Fredrick has recently seen a boom in local business, which has made a really vibrant atmosphere, making it an attractive place for people to move to – whether that means renting or buying a house. The employment opportunities are booming which will only attract more and more people.
Something else to point out – there is a strong artsy vibe in Frederick which means the need for rental property will increase. This vibrant, creative community will only continue to grow, which will only increase the demand for apartments. It's a good area to keep your eye on if you're looking for amazing opportunities in the rental market.
What to take away from Maryland's real estate Market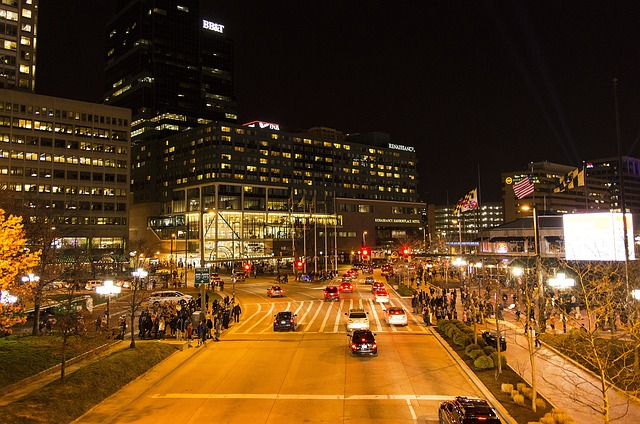 So, there we have it – the Best Places To Invest In Maryland Real Estate. We hope this provided you with enough information to make the best decisions on where to look for investment properties in Maryland.
Of course, you should always consider the risks, know your investment goals, and be realistic – especially in the current economic climate. This is an essential way before you begin your search.
If you make the most informed decision, you can align your investment with your goals and expectations, which will maximise your returns. Overall, Maryland is a great area to enhance your investment portfolio and get you moving with real estate investments.
Here are some other articles that might be helpful –