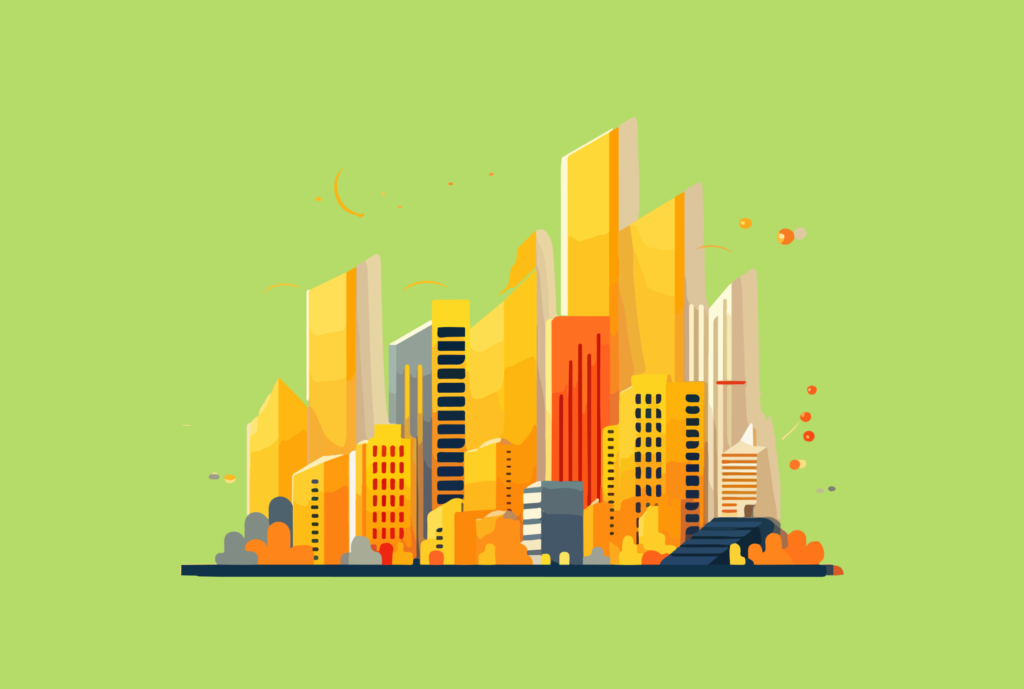 Also known as "Motor City" thanks to the influence of Henry Ford, Detroit draws over 15.8 million visitors each year (via Kiddle) for a unique cultural experience. Whether you're attracted to the region for the higher education opportunities, rich history and cultural appeal, or natural attractions like the Detroit River, there's a lot to love about this spirited region of the United States. Often thought of as an "underdog," this major city has had its economic trials and tribulations over time, it's true–but are Detroit neighborhoods on the up and up in the current economy, and is there reason to take interest in this city as a prospect for investing? Here's some of the best investment neighborhoods Detroit has to offer, along with the top five reasons to invest in the city of Detroit.
Top 5 Reasons to Invest in a Motor City Neighborhood
With a population of around 620,000 people, Motor City remains the largest city in the state of Michigan. Many Americans know that metro Detroit and its surrounding neighborhoods have seen their fair share of economic struggle. However, savvy homebuyers understand that this indicates the local real estate market in a unique position offering lower prices, increasing home values and a higher likelihood of Return on Investment (ROI), as well as a state of economic recovery with an unprecedented history of success. Home to a thriving University District with an influx of financial advantages from the sports economy, the city's main industry of manufacturing has been steadily recovering since 2008 (via FRED Economic Data). So, why invest in this corner of Michigan? Let's dive into the top five reasons why Detroit neighborhoods warrant the interest of home buyers in 2024.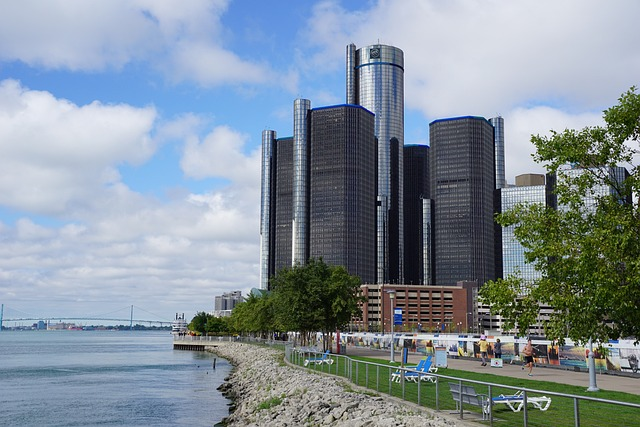 1. Cultural Appeal of Grand River Avenue
One of city's most iconic and culturally significant streets is Grand River Avenue. This avenue traverses through diverse neighborhoods, each contributing to the city's vibrant and eclectic culture. From historic architecture to street art and local businesses, this neighborhood showcases the heartbeat of the metropolis. For investment purposes, this cultural tapestry presents an opportunity to acquire properties with unique character and potential. As the city continues to grow, areas along this historic avenue are poised to attract businesses and residents seeking an authentic urban experience–featuring multiple tourist attractions within walking distance of each other for easy access to all the best the city has to offer.
2. Lots of Inventory and Property Options
The local market offers a wide range of inventory and property options, making it an investor's paradise. The city's history of population fluctuations has left behind a surplus of available properties, from single-family homes to multi-unit complexes. While certain neighborhoods are still in a state of economic recovery, others are working hard to shine up their area and put the city on the map for desirable real estate destinations–a particularly attractive prospect for the rental market targeting young families and young professionals. This abundance of options allows investors to select properties that align with their investment strategy, whether it's buying and holding for long-term appreciation or engaging in renovation projects to increase property value.
3. Affordable Houses
Affordability is a standout feature of Detroit's real estate market. The city's housing prices remain significantly lower than those of other major metropolitan areas in the U.S, making it an attractive destination for both first-time investors and experienced ones. In fact, median home values in the city of Detroit remain less than $100,000, even in the last year, according to the Wayne County Register of Deeds (from Detroit Free Press). For comparison, homes in the state capital of Lansing average around $390,000 a sale (via GuaranteedRate). The lower entry costs enable homebuyers to diversify their portfolios and acquire multiple properties, spreading risk and potentially yielding substantial returns in the long run.
4. Resilient Local Market and Economy
Detroit has demonstrated remarkable resilience over the years. The city's economy has evolved beyond its historic automotive dominance supported by General Motors (GM), with a growing focus on industries such as technology, healthcare, and urban farming. The diversified economic landscape contributes to a stable job market and increased demand for housing for growing families and young entrepreneurs. This translates to a reduced risk of economic downturns affecting property values and rental income–and, coupled with low prices, marks a very promising opportunity to capitalize on a cash-flow-positive rental property.
5. Revitalization Efforts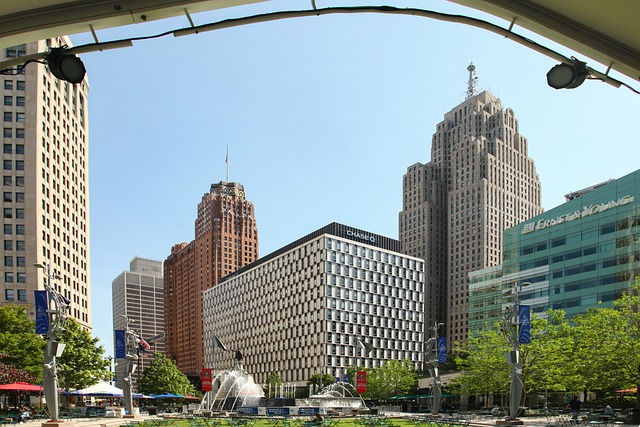 The regional revitalization efforts are garnering international attention and commendation. The city's determination to overcome challenges and transform into a modern, livable urban center has led to significant improvements in infrastructure, public spaces, parks, and community development. From the bustling entertainment district around Campus Martius Park to the redevelopment of historic quarters such as Corktown, these initiatives are breathing new life into once-neglected areas. For homebuyers, participating in Detroit's revitalization means not only financial gains but also contributing to the city's positive transformation. What's more, according to an article from the University of Michigan, Detroit's unique approach to long-term economic recovery make it a particularly resilient market even when the national real estate landscape is too hot to handle or federal interest rates are skyrocketing, which has particularly been highlighted in the past year or so.
Top 7 Best Neighborhoods to Invest in Detroit
Detroit's resurgence as a city of opportunity has led to the revitalization of several areas, each with its unique charm and potential for real estate. Whether you're looking for historic charm, proximity to the city center, or strong community vibes, the city offers a diverse range of areas that cater to various investment strategies, each neighborhood with its own vibe and financial appeal. Here are the top seven neighborhoods to consider for real estate investment in Detroit:
1. Dearborn Heights
Located just west of the city center, Dearborn Heights offers a suburban escape while remaining well-connected to the city's amenities and neighborhoods in the north city. This neighborhood boasts a mix of single-family homes with spacious yards, making it a popular choice for families and individuals seeking a quieter lifestyle. Its proximity to major highways and central Detroit makes it convenient for commuting. The stable housing market and consistent demand for quality housing make Dearborn Heights an attractive option for real estate buyers looking for long-term rental income.
2. Brush Park
Brush Park, situated just northeast of downtown, has undergone a dramatic transformation in recent years. Once characterized by abandoned buildings, this neighborhood has been revitalized into a modern urban enclave with a mix of restored historic mansions, up and coming restaurants, and contemporary condos. Its proximity to downtown and attractions like Comerica Park and Ford Field enhances its appeal. Buyers can tap into the demand for upscale urban living and historic places by acquiring properties in this rapidly evolving neighborhood. This region of Detroit also offers some of the best schools in the city–an ideal property for growing families.
3. Hubbard Farms
Nestled in the southwest side of the city, Hubbard Farms exudes a strong sense of community and historic charm. The neighborhood features a mix of historic homes and foliage-lined streets, creating an inviting atmosphere for residents. As the city's revitalization efforts extend to this area, homebuyers have the opportunity to acquire properties at relatively affordable prices and contribute to the neighborhood's growth. Its location as a south Detroit neighborhood near major highways and the popular Mexican Village area further adds to its investment potential.
4. Harper Woods
Harper Woods, one of the most popular suburbs in the city, is located just east of Detroit and offers a suburban ambiance while maintaining accessibility to the city's amenities. This neighborhood boasts a mix of well-maintained homes and a strong sense of community. Harper Woods is known for its family-friendly environment and relatively affordable housing options, making it an attractive prospect for investors looking to tap into the rental market while enjoying the stability of a residential community.
5. Warrendale
Warrendale, situated on the west side, is a neighborhood that has gained attention due to its affordability and potential for growth. The neighborhood features a mix of housing styles, from bungalows to ranch-style homes, catering to a diverse range of residents. As the city's revitalization efforts expand, Warrendale's proximity to major thoroughfares and the Detroit Metropolitan Airport makes it an interesting option for homebuyers who anticipate the spillover effects of development.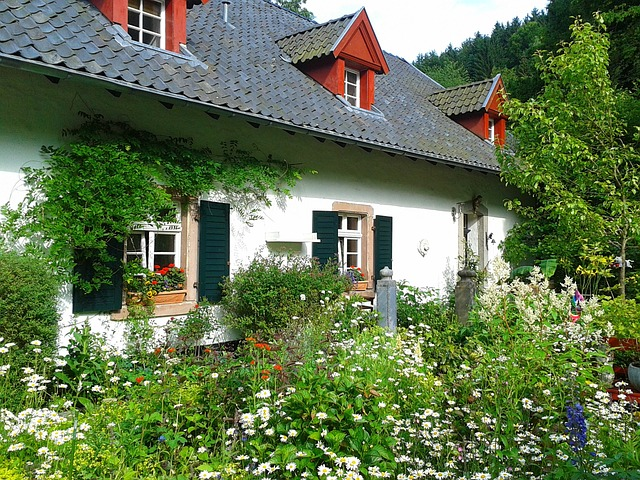 6. Greenfield
Greenfield is a neighborhood located on the northwest side known for its residential charm and tranquility. With green spaces and a mix of housing options, including single-family homes and duplexes, Greenfield offers homebuyers the opportunity to acquire properties at competitive prices. The neighborhood's sense of community and easy access to local amenities make it an appealing choice for both renters and potential buyers.
7. Lafayette Park
Lafayette Park, situated just east of downtown, is a unique urban oasis characterized by modernist architecture and lush green spaces situated south of the city center. The neighborhood's focus on modern living and proximity to downtown make it an attractive option for buyers interested in upscale residential properties. With a mix of condos and townhouses, Lafayette Park caters to professionals and individuals seeking a contemporary urban lifestyle.
Top 5 Affordable, Up and Coming Neighborhoods in Detroit to Invest In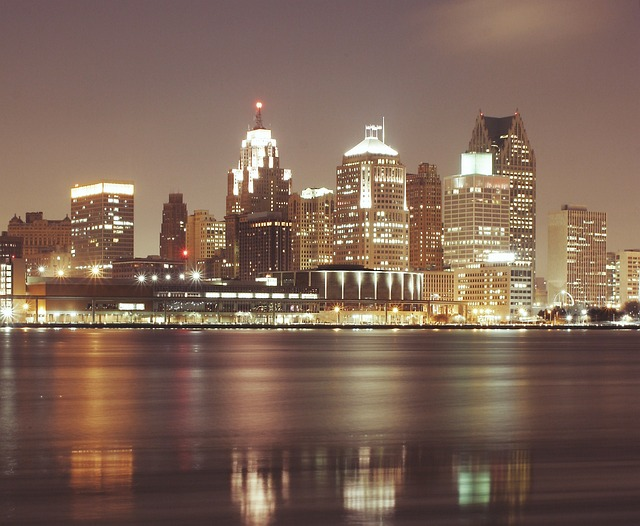 Detroit's renaissance has given rise to a wave of revitalization, transforming once-overlooked areas into thriving hubs of opportunity. For forward-thinking real estate buyers seeking promising prospects without breaking the bank, these five affordable and up-and-coming neighborhoods are worth serious consideration.
1. Corktown
Corktown, the oldest neighborhood in the area, has witnessed a renaissance that blends historic appeal with modern revitalization. As one of the city's most sought-after areas, it boasts a lively mix of art, culture, and community. The former industrial district is now home to trendy boutiques, cafes, restaurants, and craft breweries, drawing in both residents and visitors alike.
2. Core City (Downtown)
Core City, nestled just west of the city center, is undergoing a transformation that aligns with the Detroit's broader revitalization. Formerly an industrial and commercial center, this neighborhood is now experiencing a surge in urban development and renewal. With affordable housing options and proximity to downtown's attractions and employment opportunities, Core City presents an appealing proposition for real estate investors looking to capitalize on the city's resurgence.
3. West Village
West Village, located just east of downtown, is a picturesque neighborhood undergoing a revival that melds historic architecture with modern amenities. Its streets lined with natural growth, historic homes, and community-focused initiatives have sparked a renewed interest in the area. Buyers can capitalize on West Village's rising popularity, particularly among young professionals and families drawn to its walkable streets, local businesses, and sense of community.
4. Chadsey Condon
Chadsey Condon, situated on Detroit's southwest side, offers a mix of affordable housing options and a burgeoning sense of community. As Detroit's revitalization ripples outwards, Chadsey Condon benefits from its proximity to other up-and-coming areas and the city's continued investment in infrastructure and public spaces. For investors seeking affordable properties with potential for appreciation, Chadsey Condon offers an intriguing entry point.
5. Gratiot Woods
Gratiot Woods, located on the city's east side, is quietly emerging as a neighborhood with untapped potential. Its affordability and accessibility make it an attractive prospect for buyers looking to enter the Detroit market. With a mix of residential properties and ongoing revitalization initiatives, Gratiot Woods stands as an area primed for growth.
Is Detroit a Good Place to Invest?

Investing in Detroit's affordable, up-and-coming areas offers an exceptional opportunity to be part of the city's resurgence while maintaining a budget-friendly approach. While there is always risk associated with real estate investing, the ongoing efforts to revitalize this famous U.S. city mean ongoing interest from tourists and realtors alike.
Investing in Motor City Rental Properties? Top 3 Best Neighborhoods to Expand Your Portfolio
1. East English Village
Nestled on Detroit's northeast side, East English Village exudes a sense of community and stability. This neighborhood boasts a mix of well-maintained single-family homes and tree-lined streets, creating a desirable environment for families and tenants alike. The strong sense of community and pride in ownership in East English Village can translate into stable rental income and long-term tenancies. Its proximity to major thoroughfares and amenities further enhances its appeal to potential tenants.
2. Hubbard Farms (Southwest)
Hubbard Farms, located on Detroit's southwest side, presents a unique blend of historic charm and modern potential. This neighborhood is part of the city's resurgence, with revitalization efforts enhancing its appeal to renters seeking a mix of character and convenience. Hubbard Farms features a range of housing options, including historic homes and renovated properties, catering to diverse tenant preferences.
3. Corktown
Corktown, Detroit's oldest neighborhood, has undergone a remarkable transformation in recent years, making it a hotspot for both residents and visitors. The neighborhood's blend of historic architecture and contemporary amenities creates a vibrant atmosphere that appeals to a diverse range of tenants. Corktown's proximity to downtown, along with its burgeoning food and entertainment scene, makes it a magnet for young professionals seeking an urban lifestyle.
Recovering Neighborhoods in Detroit Warrant Savvy Real Estate Investors' Attention
From Clair Shores, Palmer Park, and Sherwood Forest to the north end of Detroit, there remains a lot to consider about this area's unique market. With a history of financial turbulence, Detroit is slowly surfacing as one of the most promising growing areas of the country with an economy resilient enough to survive the fluctuations in the national economy. The only question is: do you have the resources to navigate this emerging scene and end up with a cash flowing property? For more on the best places to invest in Michigan, check out our article on the topic!
Here are some other articles that might be helpful –