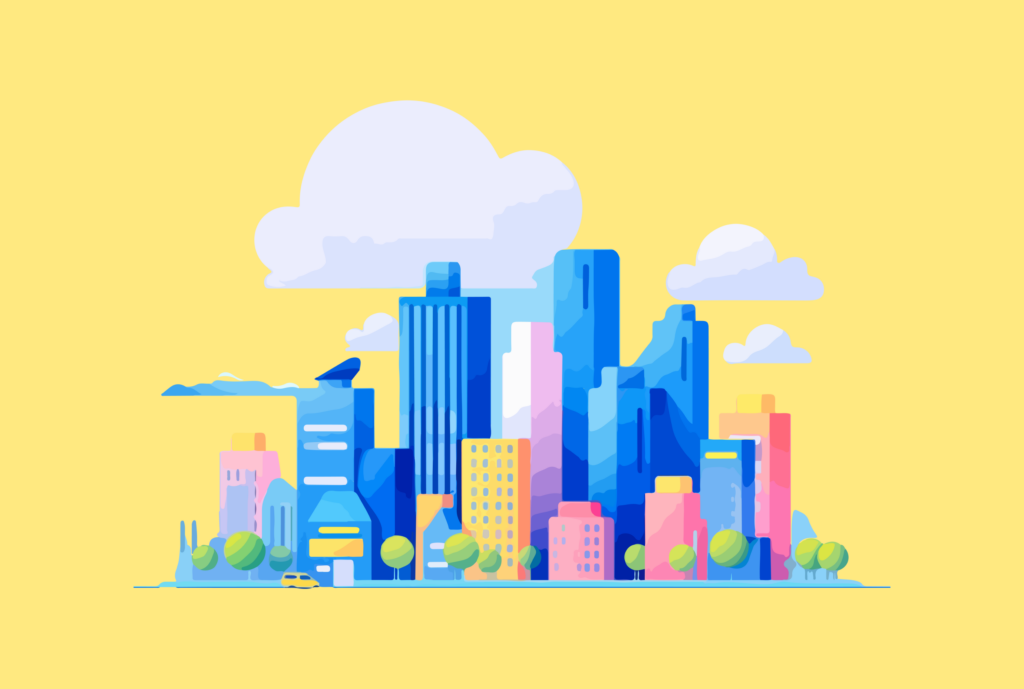 As we approach the new year, the Montana real estate market is gaining significant attention from investors and potential homebuyers. The Treasure State, known for its breathtaking landscapes, abundant outdoor recreational opportunities, and a strong sense of community, has seen a surge in interest in recent years. The Montana real estate market's current status is compelling for a number of reasons, and there are a few good areas of the state worthy of any savvy real estate investor's attention who is looking to expand their portfolio.
Montana Real Estate Market Projections for 2024
Montana, often referred to as "Big Sky Country," is renowned for its natural beauty and a relaxed way of life. It's a state with a diverse range of landscapes, from the majestic Rocky Mountains to vast prairies, and an abundance of outdoor activities, including hiking, skiing, and fishing. These factors contribute to a strong tourism industry and an appealing quality of life, which, in turn, make Montana a compelling place to invest in real estate.
Is Montana a Good Place to Invest?
According to recent data, Montana's real estate market has been steadily appreciating over the past several years, with an average annual home price growth of approximately 0.2% year over year (via Norada). While it may not have the explosive growth seen in some other states, Montana's steady appreciation and the strong sense of community make it a reliable option for those looking for long-term investments.
Why Should You Consider Investing in Rental Properties in Montana?
Tourism and Vacation Rentals: Montana's scenic landscapes, national parks, and outdoor recreational opportunities attract tourists throughout the year. Investing in vacation rental properties can yield lucrative returns. Vacation rentals in areas like Yellowstone National Park or the Flathead Lake region are in high demand, offering investors a steady stream of income.
Growing Job Market: Montana is experiencing steady population growth, and its job market is expanding. As more people move to the state for its quality of life and job opportunities, the demand for rental properties is likely to increase. Cities like Bozeman and Missoula are experiencing significant growth, making them prime locations for rental property investment.
Affordable Investment Opportunities: In comparison to many other states, Montana offers relatively affordable real estate investment opportunities. While certain areas like Bozeman and Big Sky are experiencing rapid growth and higher property prices, many other regions remain accessible for investors seeking a reasonably priced entry into the market.
Steady Rental Income: Montana's rental market has been relatively stable, providing investors with a dependable source of income. Whether you choose to invest in single-family homes, multi-unit buildings, or short-term vacation rentals, the steady demand for housing in the state can offer a consistent rental income.
Is Investing in Property in Montana a Good Idea?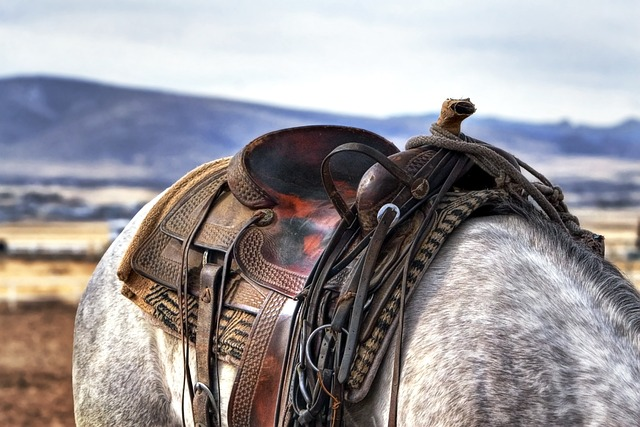 While Montana's real estate market may not provide rapid, eye-popping returns, it does offer investors a stable and reliable investment environment. The state's natural beauty, growing job market, and the appeal of a simpler, outdoorsy lifestyle continue to attract people from across the country. These factors make investing in rental properties in Montana a promising prospect for 2024 and beyond.
However, as with any real estate investment, due diligence is essential. Conduct thorough market research, consider factors like property location and condition, and evaluate your investment goals and risk tolerance. Moreover, it's advisable to work with a local real estate agent who has a deep understanding of Montana's specific market dynamics.
Top 7 Best Places for Real Estate Investors to Buy in Montana
1. Bozeman, MT
Bozeman has been a hotspot for real estate investors in Montana due to its rapid growth. Home to Montana State University, a burgeoning tech sector, and a vibrant arts and culture scene, Bozeman offers a diverse range of investment opportunities. Whether you're interested in student housing, vacation rentals, or traditional residential properties, Bozeman's dynamic real estate market presents an array of options.
2. Whitefish, MT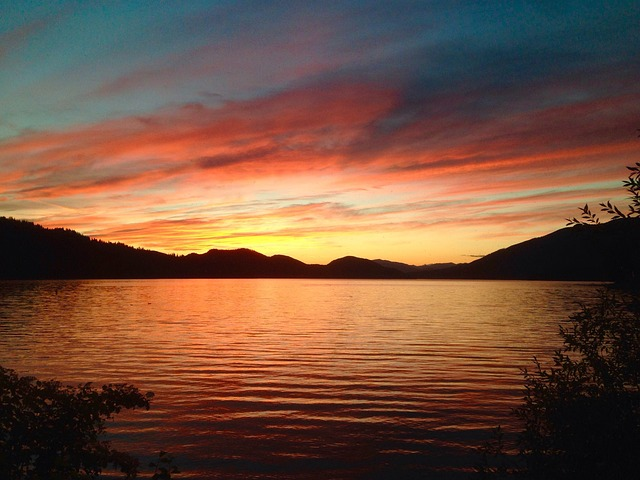 Nestled near the scenic shores of Whitefish Lake and the gateway to Glacier National Park, Whitefish is an attractive destination for both tourists and real estate investors. The demand for vacation rental properties here is on the rise, making it a prime choice for those looking to invest in the lucrative world of Montana's short-term rentals. The town's natural beauty, outdoor activities, and charming downtown area add to its appeal.
3. Four Corners, MT
Four Corners, located just outside Bozeman, offers a suburban lifestyle with easy access to the amenities of the city. It's an excellent choice for investors interested in single-family homes and duplexes. The area's steady growth and proximity to Bozeman's amenities make it a promising location for residential real estate investment.
4. Helena, MT
As Montana's capital city, Helena presents real estate investors with a unique blend of government employment, a strong healthcare sector, and outdoor recreational opportunities. The city's diverse job market and an increasing demand for rental properties, both residential and commercial, make Helena an intriguing prospect for investors.
5. Missoula, MT
Missoula, home to the University of Montana, offers a dynamic real estate market with a significant student population. This vibrant college town is a hub for arts, culture, and outdoor enthusiasts, making it a prime location for investors interested in student housing, rental properties, and vacation rentals.
6. Billings, MT
Billings, Montana's largest city, is a regional economic center with a growing job market and a diverse range of industries. Investors can explore opportunities in single-family homes, apartment complexes, or commercial properties. The city's steady growth and economic stability make it an attractive option for real estate investments.
7. Great Falls, MT
Great Falls, located along the Missouri River, is known for its strong industrial sector and military presence. Real estate investors can consider commercial properties, multi-family units, and single-family homes. The city's stability and strategic location make it a viable choice for those seeking diverse investment opportunities.
Top 3 Locations for Airbnb in Montana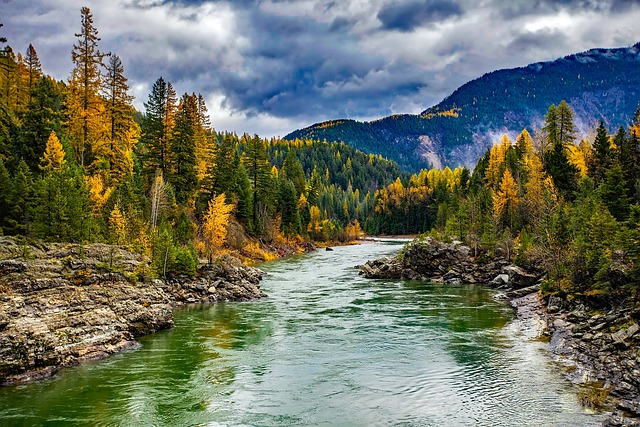 Butte, MT
Butte, often referred to as the "Richest Hill on Earth," has a rich mining history and offers a unique blend of history and outdoor activities. Airbnb properties in Butte can cater to both history enthusiasts and adventure seekers. Here's why Butte is a prime location:
Historic Charm: Butte is home to well-preserved historic neighborhoods, offering guests a glimpse into Montana's mining past. Renovated miners' cottages and Victorian-era homes can provide a charming and authentic lodging experience.
Outdoor Recreation: The surrounding area is a playground for outdoor enthusiasts, with hiking, fishing, and skiing opportunities nearby. Airbnb properties can attract visitors seeking adventure and exploration.
Events and Festivals: Butte hosts several annual events, including the Montana Folk Festival and the Evel Knievel Days. Owning an Airbnb here allows you to capitalize on increased tourist traffic during these times.
Anaconda, MT
Anaconda, located not far from Butte, is another great location for Airbnb rentals in Montana. This city is famous for its historic architecture and the nearby Anaconda-Pintler Wilderness, offering a tranquil and scenic environment for guests. Key reasons to consider Anaconda are:
Historic Homes: Anaconda boasts elegant historic homes with impressive architecture, making them attractive Airbnb options. Visitors can enjoy a stay in well-preserved, early 20th-century buildings.
Outdoor Paradise: The Anaconda-Pintler Wilderness and Georgetown Lake provide an excellent backdrop for outdoor enthusiasts. Owning an Airbnb here gives guests easy access to hiking, fishing, and water sports.
Proximity to Butte: Being close to Butte, Anaconda benefits from the traffic generated by events in the neighboring city. This enhances the rental potential for your Airbnb property.
Kalispell, MT
In the heart of the Flathead Valley, Kalispell is a vibrant city known for its proximity to Glacier National Park and the recreational activities that come with it. Kalispell's appeal for Airbnb owners includes:
Glacier National Park Access: Kalispell serves as a gateway to one of America's most iconic national parks. Visitors flock here to explore the park's stunning landscapes and diverse wildlife.
Year-Round Activities: From hiking and camping in the summer to skiing and snowmobiling in the winter, Kalispell offers year-round outdoor activities. Airbnb rentals can cater to tourists with diverse interests.
Booming Tourism: Kalispell experiences a consistent influx of tourists throughout the year, ensuring a steady stream of potential guests for your Airbnb property.
Resources for Home Buyers Looking to Invest in Montana Real Estate
A state of breathtaking natural beauty, Montana remains an evergreen destination for outdoor enthusiasts and tourists–but it also attracts many permanent residents who fall in love with the gorgeous views offered year-round. While not always top-of-mind when it comes to real estate investing, Montana provides a compelling case for real estate investors looking to expand their portfolios. The question is–will you rent to short term or long term tenants, or will you settle down and enjoy the Treasure State for yourself?
Looking for more places to invest? Check out these resources: