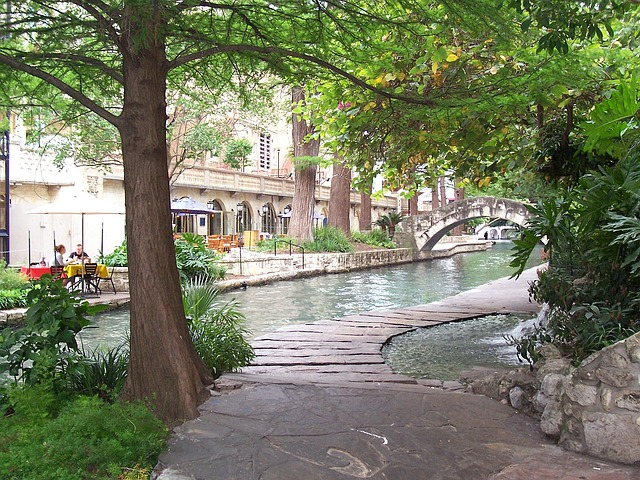 San Antonio has been on real estate investors' watch list for the past few years–and with good reason. With booming population growth, a robust economy, and rising home values, San Antonio, TX is a prime location for real estate investors to widen their portfolio. Let's take a look at the reasons why investors are selecting San Antonio, TX for their next property and explore whether or not this Texas city is the right investment location for first time buyers.
Why Invest in San Antonio Real Estate?
San Antonio, TX is the seventh largest city (and seventh fastest growing city) in the United States (via Exploding Topics)–and the second largest city in Texas (from Texas Demographics). With that growth comes a surge in economic development that can mean good things for investors and long-term thinkers. Let's break down some of the top three reasons to consider San Antonio, TX for your next investment property.
San Antonio Real Estate Market Trends
San Antonio's real estate market is a dynamic landscape with several factors that make it an attractive option for investors. Here are some key trends to consider:
Rapid Population Growth: San Antonio is the seventh-largest city in the United States and ranks as the seventh fastest-growing city. This population surge has led to increased demand for housing, creating a robust real estate market.
Stable Market Conditions: Despite its impressive growth, San Antonio has managed to maintain relatively stable real estate market conditions. This stability provides investors with a sense of security and predictability.
Affordability: Compared to many other major cities in the United States, San Antonio offers relatively affordable real estate options. This affordability can be a significant draw for both investors and prospective tenants.
Diverse Investment Opportunities: San Antonio's real estate market encompasses a wide range of property types, from single-family homes to commercial spaces. This diversity allows investors to choose investments that align with their financial goals and risk tolerance.
Does San Antonio Have Good Schools?
Investors often consider the quality of schools in an area when evaluating potential investment properties. San Antonio offers a mixed picture in terms of its education system, with some excellent schools alongside those in need of improvement. Here are some points to consider:
Notable School Districts: San Antonio is home to several reputable school districts, including North East Independent School District (NEISD), Alamo Heights Independent School District, and Northside Independent School District (NISD). Properties within these districts may appeal to families and provide attractive rental prospects.
Educational Opportunities: San Antonio is also home to numerous colleges and universities, such as the University of Texas at San Antonio (UTSA) and Trinity University. Proximity to these institutions can make an area more appealing to students and faculty, creating potential rental opportunities.
Varied School Performance: It's essential for investors to research individual school ratings and performance within specific neighborhoods. This information can help you target areas with schools that meet your investment criteria.
San Antonio Economy
A robust local economy can drive demand for rental properties and contribute to long-term investment success. San Antonio boasts a strong and diverse economy with several notable factors:
Major Employers: The city is home to a wide array of major employers, including companies in the healthcare, military, and technology sectors. Notable employers include USAA, the South Texas Medical Center, and the military bases like Lackland Air Force Base and Fort Sam Houston.
Military Presence: San Antonio has a significant military presence, with multiple bases and installations. This stability can provide a reliable source of tenants for rental properties.
Tourism: The tourism industry is a vital component of the San Antonio economy, with attractions like the Alamo, the River Walk, and numerous festivals drawing visitors year-round. This can lead to a steady demand for short-term rental properties.
Evaluating the Rental Market in San Antonio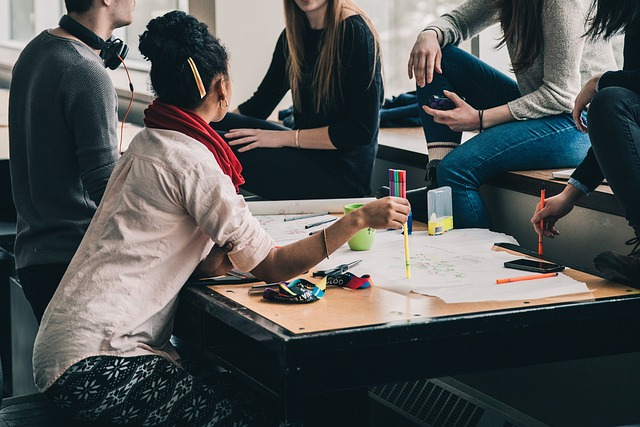 Medical Center Area
The Medical Center Area in San Antonio is a prime location for real estate investment for several reasons:
UT Health San Antonio: This area is home to UT Health San Antonio, a prestigious medical institution. Proximity to the university makes it an appealing location for students, faculty, and medical professionals, ensuring a consistent demand for rental properties.
Population Growth: The growth of the medical sector in San Antonio has led to an influx of medical professionals and students, contributing to a steady demand for housing in the area.
Convenient Location: Its central location within the city makes it convenient location for residents to access various parts of San Antonio quickly, adding to its overall appeal for renters.
Convenient Location for College and University Campuses
San Antonio is home to several colleges and universities, and proximity to these institutions can make certain neighborhoods ideal for investment:
San Antonio College: Properties near San Antonio College can attract students and faculty, making them excellent investment options. These areas often feature a mix of rental properties and student-oriented amenities like major shopping centers.
St. Mary's University: This respected university is situated in a neighborhood that is a popular choice among students. Investing in rental properties near St. Mary's can provide a consistent stream of tenants.
Vibrant Nightlife: Many neighborhoods around colleges and universities offer a vibrant nightlife scene, which can make them appealing to young professionals and students seeking entertainment options.
Proximity to Major Employers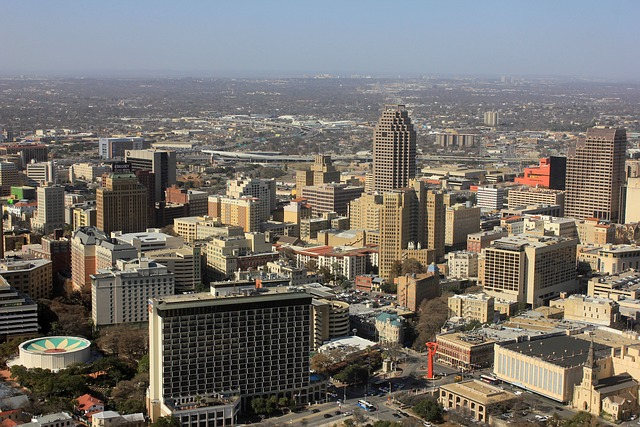 San Antonio's diverse economy and presence of major employers create excellent rental opportunities:
Downtown Area: The proximity of rental properties to the downtown area can attract young professionals working for major employers like USAA, the South Texas Medical Center, and the military bases. This demographic often seeks long-term rental options near major highways.
Renters Occupied Households: A growing number of renters are choosing to stay in San Antonio, drawn by employment opportunities and the city's overall appeal, contributing to a robust rental market.
Long-Term Rental: Many renters in San Antonio are looking for long-term rental options, providing stability for property investors.
Short-Term Rentals and Tourist Attractions
San Antonio's status as a tourist destination presents opportunities for short-term rental investors:
Prime Location: Properties near tourist attractions such as the Alamo, the River Walk, and the San Antonio International Airport can be lucrative investments for short-term rentals.
Real Estate Investments: Investors can capitalize on the influx of tourists by offering rental properties in high-demand areas, particularly during peak travel seasons.
Historical Districts
San Antonio boasts charming historical districts, which can be appealing to a specific demographic of renters:
Home Features: Historical districts often feature homes with unique architectural elements and mature trees, providing a distinct living experience.
Fixer-Upper Opportunities: Investors with an appetite for renovation may find fixer-upper properties in historical districts, which can be an attractive option for those looking to restore and rent out homes.
Well-Established Neighborhoods: Historical districts are typically well-established neighborhoods with a strong sense of community, making them appealing to renters seeking a more traditional and charming living environment.
Ranking the Most Profitable Areas to Invest in San Antonio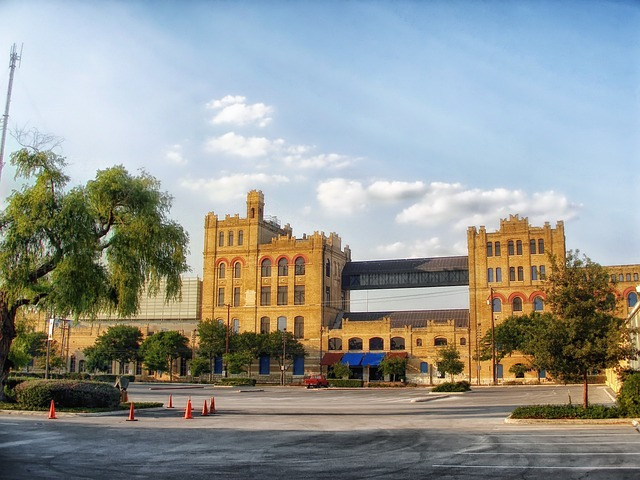 Analyzing the Biggest Growth Opportunities in San Antonio
San Antonio, Texas, is a city brimming with growth opportunities in its real estate market. Three areas that stand out prominently in this landscape are Denver Heights, the Pearl District, and Downtown San Antonio.
Denver Heights
Denver Heights is a neighborhood in the midst of an exciting transformation. Situated just east of downtown San Antonio, this area has become a focal point for investors and developers looking to breathe new life into its historic properties. What sets Denver Heights apart is its urban revitalization, characterized by the renovation and repurposing of older buildings into modern, stylish homes and commercial spaces. The neighborhood's proximity to downtown San Antonio is a key factor driving its growth, making it an attractive option for professionals seeking a shorter commute and a more vibrant urban lifestyle. Denver Heights has also witnessed a surge in rental demand as a result of these developments, establishing itself as a hotspot for real estate investors keen on capitalizing on the demand for rental income.
Pearl District
The Pearl District is an iconic neighborhood that seamlessly blends historical charm with contemporary vibrancy. Nestled along the San Antonio River, the district is known for its beautifully restored industrial buildings and historic sites. This unique blend of old-world aesthetics and modern amenities has made the Pearl District a cultural hub, drawing both residents and visitors alike. For real estate investors, this area presents a distinct opportunity, particularly in the upscale living segment. Luxury apartments and condos in the Pearl District cater to a higher-end market, promising favorable returns. As the district continues to evolve and expand, it remains a coveted destination for those looking to invest in the San Antonio real estate market.
Downtown San Antonio
Downtown San Antonio is experiencing a renaissance, positioning itself as one of the most promising growth areas in the city. Serving as both the cultural heart and bustling business center of San Antonio, downtown attracts a diverse range of professionals and tourists. The city's initiatives to stimulate downtown development, including incentives for residential and commercial projects, have made it an attractive destination for real estate investors. The rise of mixed-use properties, seamlessly blending residential, commercial, and entertainment spaces, is another exciting trend. These properties offer multiple revenue streams, making downtown San Antonio a dynamic investment choice. As the city continues to invest in revitalizing its downtown core, real estate investors stand to benefit from this ongoing transformation and the robust demand it generates.
Uncovering 10 Hidden Gems of San Antonio for Investment in 2023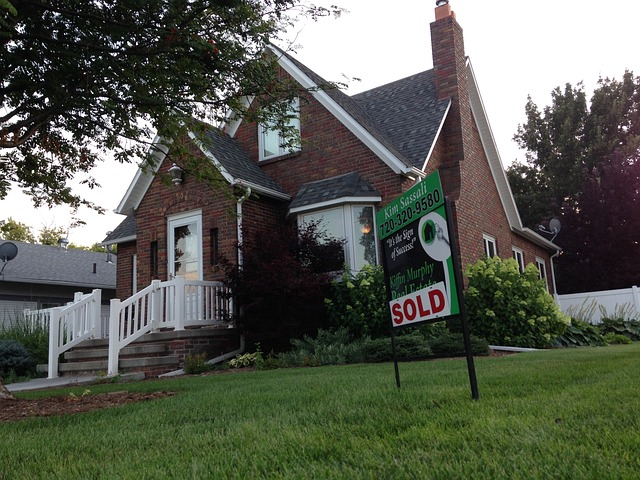 San Antonio, Texas, is not just a city rich in history and culture; it's also a city brimming with hidden gems for real estate investment. In 2023, several neighborhoods and districts within the city are emerging as hotspots for savvy investors. Let's take a closer look at 10 of these hidden gems:
North Central:
The North Central area of San Antonio offers a blend of suburban charm and urban convenience. With well-regarded schools, parks, and easy access to major highways, it's an ideal location for families. Investors can find opportunities in single-family homes and duplexes, catering to both renters and potential buyers.
Northwest Side:
The Northwest Side is a rapidly growing area with a mix of residential, commercial, and retail developments. It's an excellent location for real estate investment, thanks to its proximity to major employers and educational institutions. Investors can explore apartment complexes and townhouses to meet the growing demand for housing.
Southtown San Antonio (Southton Meadows):
Southtown, particularly Southton Meadows, is gaining attention for its unique blend of artistic culture and historic charm. This area is perfect for investors looking to tap into the thriving short-term rental market, with tourists flocking to its vibrant art scene and culinary offerings.
Meridian:
Meridian is an up-and-coming neighborhood with a suburban feel and excellent schools. Real estate investors can consider investing in single-family homes and condos to cater to the growing number of families looking for a quiet, family-friendly environment.
Alamo Heights:
While not exactly a hidden gem, Alamo Heights continues to be an attractive investment spot. This affluent neighborhood offers premium properties and a strong rental market. Real estate investors can find opportunities in luxury apartments and upscale rental homes.
Olmos Park:
Another well-established but often overlooked gem is Olmos Park. This upscale neighborhood is known for its luxurious properties and desirable location. Real estate investors can explore opportunities in high-end rentals, targeting professionals and executives seeking premium living spaces.
North West Crossing:
North West Crossing is an evolving suburban community with excellent amenities and access to major roadways. Investors can focus on single-family homes, townhouses, and apartment complexes to cater to the diverse housing needs of this growing area.
Blue Ridge Ranch:
Blue Ridge Ranch is a hidden treasure tucked away in the northern part of San Antonio. This peaceful, residential neighborhood offers a serene environment, making it an attractive option for real estate investors interested in single-family homes and duplexes.
Coronado:
Coronado is a developing area with a mix of housing options, including apartments, condos, and townhouses. It appeals to a diverse demographic of renters, from young professionals to families. Investors can find opportunities in properties that cater to this broad spectrum of potential tenants.
East Side San Antonio Real Estate:
The East Side of San Antonio is experiencing revitalization, making it a compelling investment area. With its historical charm and proximity to downtown, it's becoming increasingly popular among young professionals and artists. Real estate investors can explore opportunities in mixed-use developments, such as loft apartments and art studio spaces.
How to Buy an Investment Property in San Antonio, Texas
Investing in real estate in San Antonio, Texas, can be a rewarding venture, but it requires careful planning and consideration. Here are steps to guide you through the process of buying an investment property in this vibrant city:
Define Your Investment Goals:

Begin by establishing clear investment objectives. Are you looking for rental income, long-term appreciation, or a combination of both? Understanding your goals will help you narrow down property options.

Budget and Financing:

Determine your budget and explore financing options. Research mortgage rates, loan programs, and lending institutions to secure the best financing for your investment.

Property Search:

Conduct a thorough search for investment properties in San Antonio. Utilize real estate websites, work with local real estate agents, and attend property auctions or foreclosure sales to identify potential opportunities.

Property Evaluation:

Once you've identified potential properties, perform due diligence. Assess the property's condition, location, potential rental income, and market trends. Consider factors like property taxes and insurance costs in your evaluation.

Investment Property Analysis:

Conduct a comprehensive financial analysis to ensure the investment aligns with your objectives. Calculate potential returns, including cash flow, cap rate, and potential appreciation.

Hire a Real Estate Agent:

Consider enlisting the services of a local real estate agent with expertise in the San Antonio market. They can provide valuable insights, negotiate on your behalf, and streamline the buying process.

Make an Offer:

Once you've identified a suitable property, submit an offer. Work with your real estate agent to negotiate terms and conditions that are favorable to your investment strategy.

Conduct Inspections:

Arrange property inspections to identify any potential issues or necessary repairs. This step is crucial to avoid unexpected expenses after the purchase.

Secure Financing:

Finalize your financing arrangements and work closely with your lender to complete the mortgage process.

Closing:

Attend the closing process, where you'll sign the necessary documents, pay closing costs, and officially take ownership of the property.

Property Management:

If you plan to rent out the property, consider hiring a property management company or establishing a management plan to ensure the property is well-maintained and tenants are properly screened.
Alternatively, San Antonio Real Estate Investors Can Invest in Share-By-Share Properties

Share-by-share investing, also known as direct stock investing or individual stock investing, offers several benefits for investors:
Control and Customization:

Share-by-share investing allows investors to have precise control over their investment portfolio. They can select individual stocks based on their own research, preferences, and risk tolerance. This level of customization enables investors to tailor their portfolio to align with their financial goals and beliefs. For example, if an investor has a particular interest in a specific industry or company, they can allocate their capital accordingly without being tied to a broader index or fund.

Potential for Higher Returns:

Investing in individual stocks can offer the potential for higher returns compared to investing in broader market indices or mutual funds. If an investor successfully identifies and selects high-performing stocks, they can benefit from the growth potential of those specific companies. This potential for outperformance can lead to greater capital appreciation and the opportunity to beat the market's average returns.

Dividend Income and Control:

Some investors seek dividend income as part of their investment strategy. When investing in individual stocks, investors have control over selecting dividend-paying companies that align with their income goals. They can build a portfolio of dividend stocks from different sectors, industries, and dividend yields. This approach allows investors to create a diversified income stream while managing the risk of dividend cuts or changes on a case-by-case basis.
While share-by-share investing offers these advantages, it's essential to acknowledge that it also comes with increased risks, as individual stocks can be subject to greater price volatility and company-specific events. Diversification and thorough research are key components of successful share-by-share investing to mitigate these risks.
Is San Antonio a Good Real Estate Investment?
San Antonio enjoys a robust and diversified economy driven by healthcare, military, technology, and tourism, creating a stable job market and consistent rental demand. The city's population growth, driven by domestic and international migration, fuels increased housing demand and the potential for property appreciation. San Antonio's relative affordability in housing compared to other major U.S. cities attracts both renters and buyers. Its status as a tourist destination ensures a steady demand for short-term rental properties, particularly in areas near iconic attractions like the River Walk and the Alamo. Additionally, the presence of universities and research institutions, such as UT Health San Antonio, contributes to a steady influx of students and professionals, further supporting the real estate market.
Is it a Good Time to Invest in San Antonio?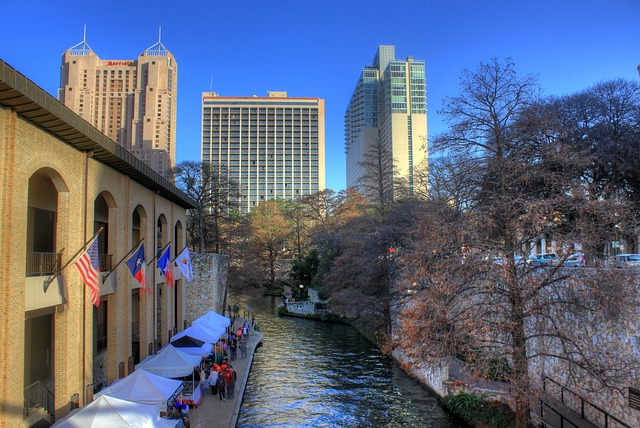 The decision to invest in San Antonio depends on your specific financial goals and market conditions at the time of your investment. Here are factors to consider:
Market Timing:

Timing is crucial in real estate. Analyze market trends, interest rates, and economic indicators to determine if it's a favorable time to invest.

Investment Strategy:

Consider your investment strategy. Long-term investors may benefit from steady rental income and potential appreciation, while short-term investors may focus on the tourist rental market.

Local Knowledge:

Stay informed about San Antonio's local real estate market, including neighborhood dynamics and property values. Local knowledge is key to making informed investment decisions.

Financial Preparedness:

Ensure you are financially prepared for the investment, including having a sufficient down payment, securing financing, and having a contingency plan for unexpected expenses.

Diversification:

Diversify your investment portfolio to mitigate risks. San Antonio can be a viable component of a diversified real estate investment strategy.
Ready to Sift Through Promising San Antonio Investment Properties?
San Antonio, TX has a lot to offer the investor–from an expanding population and robust economy to historic and fixer upper properties to the booming rental market. If you think you're ready to browse available listings in San Antonio, TX, the sooner your start your research, the better!
For more on the best neighborhoods to invest in San Antonio, TX, check out this recently published resource!