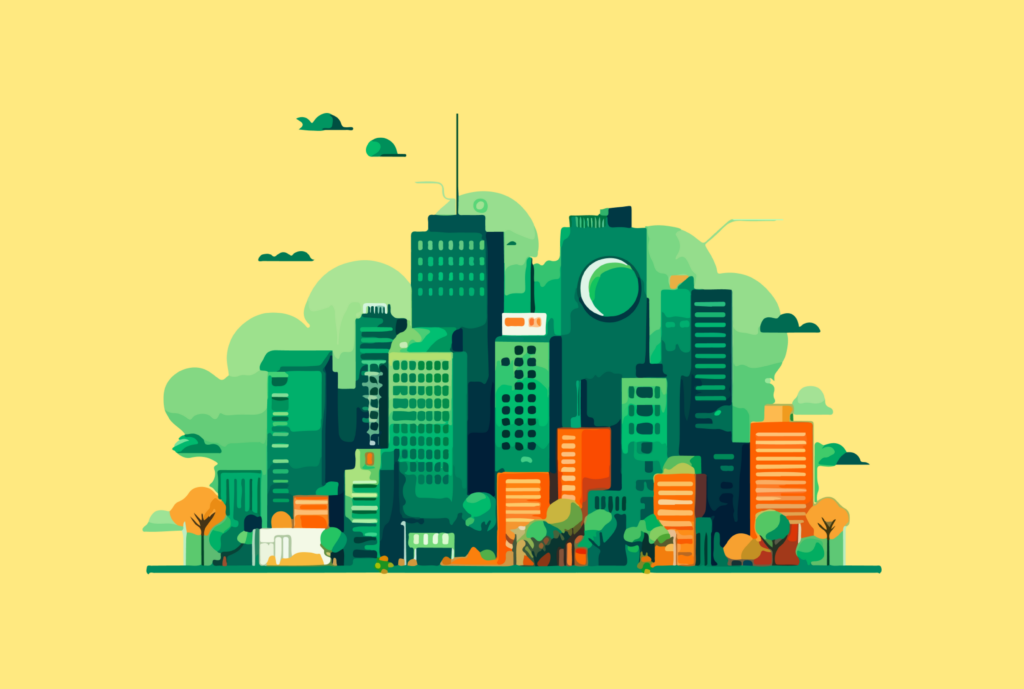 Living in Indiana offers a unique tapestry of natural beauty and cultural richness that captivates the soul. The state's charm lies in the rhythmic turning of the seasons, from the vibrant bloom of spring's cherry blossoms to the golden hues of autumn leaves that paint the landscapes. Indiana's rolling hills, serene lakes, and picturesque countryside provide endless opportunities for outdoor enthusiasts to explore and enjoy nature's wonders. But it's not just the natural beauty that makes Indiana special; it's the heartwarming small-town hospitality, the lure of country fairs, and the magnetic pull of thriving urban centers, where cultural attractions, from world-class museums to live music festivals, offer an ever-evolving tapestry of experiences. Indiana's beauty doesn't just lie in its landscapes but in the heart of its people and the depth of its culture, making it an irresistible place to call home. To boot, prices tend to be lower than the national average (from Zillow)–so why wouldn't you consider investing in this beautiful American state? Let's explore some of the reasons why Indiana warrants your financial attention, as well as the best places to invest in Indiana.
Why Consider Investing in Indiana?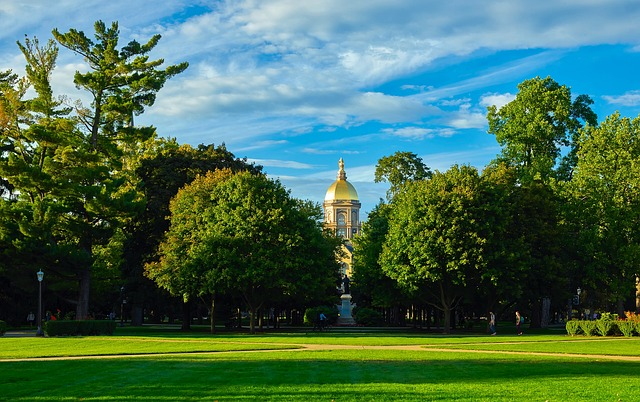 When it comes to real estate investments, finding the right location is paramount. While many investors have traditionally focused on coastal markets or major urban centers, there's an emerging opportunity in the heart of the Midwest: Indiana. With its stable economy, affordability, and growing demand for housing, Indiana is increasingly becoming an attractive option for real estate investors. Let's explore why you should consider investing in Indiana and examine the projections for the Indiana real estate market in 2024, with a particular focus on appreciating median home values:
Affordability: One of the most compelling reasons to consider investing in Indiana is its affordability. The cost of living in Indiana is notably lower than many other states, making it an attractive choice for both renters and homeowners. The relatively low property prices mean that investors can enter the market with a smaller initial investment compared to markets in more expensive states. This affordability makes Indiana a perfect destination for those looking to diversify their real estate investment portfolio or start one from scratch.
Strong Economy: Indiana boasts a diverse and robust economy. With a thriving manufacturing sector, a growing technology industry, and a well-established agricultural base, the state offers a range of job opportunities, attracting a steady stream of new residents. A strong job market is a key driver of housing demand, which is good news for real estate investors. In 2024, the state's economy is projected to continue to grow, supporting the housing market.
Quality of Life: Indiana offers an excellent quality of life, which appeals to potential residents and, in turn, investors. The state is known for its friendly communities, excellent schools, and recreational opportunities. These factors contribute to the overall desirability of the state, further enhancing its real estate market.
Indiana Real Estate Market Projections for 2024
Continued Growth: The Indiana real estate market is expected to continue its growth in 2024. According to housing market experts, the state's real estate market is forecasted to remain stable, with an upward trajectory in terms of both demand and pricing. This growth can be attributed to the state's expanding economy, low interest rates, and the influx of new residents.
Population Growth: Indiana's population is on the rise, driven by both domestic migration and international immigration. As more people choose to call Indiana home, the demand for housing is expected to increase, which, in turn, will contribute to the appreciation of real estate values. This trend is especially evident in cities like Indianapolis, where the job market is booming and amenities are abundant.
Appreciating Median Home Values
The median home values in Indiana have been appreciating steadily over the past few years, and this trend is expected to continue in 2024. The increasing demand for housing, coupled with a limited supply, is putting upward pressure on home prices. This is welcome news for real estate investors who can expect their investments to appreciate over time.
10 Best Cities in Indiana to Invest in Real Estate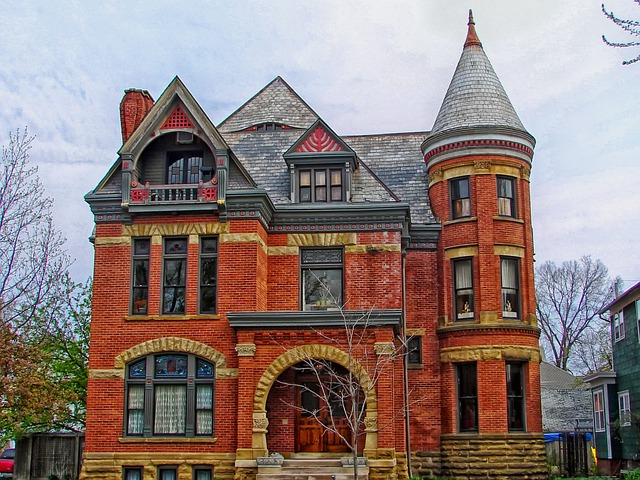 Indiana offers a wealth of opportunities for real estate investors, with a diverse range of cities, each presenting its unique advantages. Whether you're seeking strong rental income potential or long-term property appreciation, the Hoosier State has much to offer. In this article, we'll explore the top ten cities in Indiana to invest in real estate, highlighting what makes them particularly attractive to investors.
1. Washington Township, IN:
This Indianapolis suburb boasts a vibrant real estate market, characterized by a blend of historic and modern homes. The area is known for its excellent schools, low crime rates, and a strong sense of community, making it an appealing option for families. Investors can expect steady demand and potential for property appreciation.
2. Fort Wayne, IN:
Fort Wayne consistently ranks as one of the most affordable cities to live in the United States. Its low cost of living and a steady job market have contributed to a growing population, making it an ideal choice for investors seeking rental income or future resale value.
3. Wayne Township, IN:
Another suburb of Indianapolis, Wayne Township offers a mix of affordable and diverse housing options. Proximity to the state capital means excellent transportation and job opportunities, which attract residents and keep the real estate market stable and active.
4. South Bend, IN:
South Bend, home to the University of Notre Dame, has a robust rental market driven by a steady stream of students and faculty. The city's affordability and rental income potential make it an attractive choice for real estate investors.
5. Fishers, IN:
Fishers is one of the fastest-growing cities in Indiana. With a strong job market, top-rated schools, and a family-friendly atmosphere, it's a prime location for long-term real estate investment. The city's development and growth prospects are promising for property appreciation.
6. Mishawaka, IN:
Mishawaka is an adjacent city to South Bend and shares similar benefits like its neighbor. With affordable housing and rental demand from students and professionals, it's an excellent place for investors to consider.
7. Lafayette, IN:
Lafayette, home to Purdue University, offers a robust rental market and strong potential for appreciation. The presence of a major university ensures a consistent influx of students and faculty, which supports rental demand.
8. Westfield, IN:
Westfield is another Indianapolis suburb that has seen significant growth in recent years–in fact, it is one of the fastest growing regions in Indiana (from RedFin). Its welcoming community, good schools, and proximity to the city's amenities make it an attractive location for real estate investment.
9. Noblesville, IN:
Noblesville combines historic charm with modern amenities. The city's affordability, strong school district, and family-oriented atmosphere make it an ideal choice for investors seeking stable, long-term returns.
10. Stable and Affordable: Real Estate Investing in Indianapolis:
Indianapolis, the state's capital and largest city, deserves a special mention. The city offers a diverse range of real estate options, from single-family homes to multifamily units. It's a hub of economic activity, with a thriving job market and a steadily growing population. Indianapolis represents an excellent opportunity for investors looking for stable and affordable real estate investments with the potential for long-term appreciation (from Clever).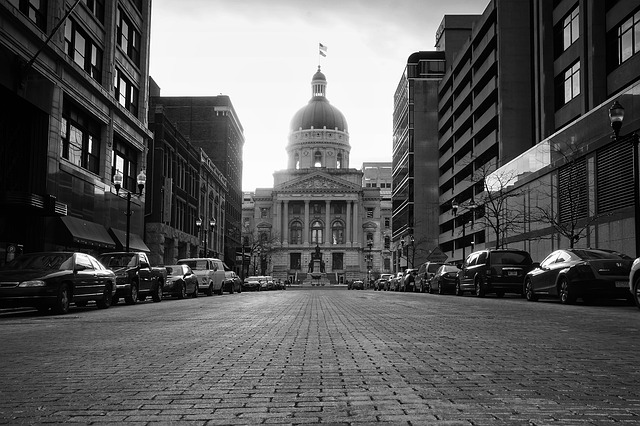 Why Invest in Indianapolis?
Indianapolis, the capital of Indiana, is a city on the rise. While it may not always be the first city that comes to mind when discussing real estate investment opportunities, Indianapolis is quietly becoming a hotbed for investors seeking both stability and growth. In this article, we will explore the many reasons why you should consider investing in Indianapolis, from its strong and diverse economy to its thriving real estate market and quality of life that makes it an attractive destination for both investors and residents.
Strong and Diverse Economy:
One of the key reasons to consider investing in Indianapolis is its robust and diverse economy. The city serves as a hub for various industries, including manufacturing, healthcare, technology, and logistics. This economic diversity means that Indianapolis is less susceptible to the cyclical fluctuations that can impact single-industry towns. The presence of major corporations like Eli Lilly and Company, Salesforce, and Anthem, Inc., further strengthens the city's economic foundation.
Indianapolis is particularly well-known for its thriving life sciences and healthcare sectors. The city is home to the Indiana University School of Medicine, numerous healthcare facilities, and research institutions, making it a leader in medical innovation and a magnet for healthcare professionals.
Job Market and Employment Opportunities:
A strong economy goes hand in hand with a vibrant job market, and Indianapolis offers just that. The city consistently ranks as one of the best places for job seekers, with a low unemployment rate and a diverse range of employment opportunities. The job market caters to a wide range of skills and expertise, from healthcare professionals to tech specialists, and manufacturing workers to creative professionals.
Indianapolis is also renowned for its business-friendly environment, making it an attractive destination for startups and entrepreneurs. The city's pro-business policies, affordable operating costs, and access to a talented workforce have led to a thriving entrepreneurial ecosystem.
Affordable Cost of Living:
One of the standout features of Indianapolis is its affordability. The cost of living in the city is well below the national average, making it an attractive destination for both residents and investors. Housing costs, in particular, are notably affordable, allowing investors to acquire properties at a lower price point compared to many other major metropolitan areas.
Real Estate Market:
The Indianapolis real estate market is an investor's dream. The city offers a wide range of investment opportunities, from single-family homes to multi-unit properties and commercial real estate. The market has been characterized by steady appreciation over the years, providing investors with a reliable return on their investment.
Several factors contribute to the city's robust real estate market:
Strong Rental Demand: Indianapolis has a diverse rental market, with a healthy demand for both short-term and long-term rentals. This is partly due to the city's growing population and its appeal to professionals, students, and families alike.
Property Appreciation: Over the years, Indianapolis has experienced steady property appreciation, which bodes well for long-term investors. As the city continues to grow and develop, real estate values are expected to rise, providing a potentially lucrative investment opportunity.
Favorable Landlord Laws: Indiana has landlord-friendly laws, which can be advantageous for property investors. These laws offer protections and clear guidelines for both landlords and tenants, making it easier to navigate the rental market.
Diverse Neighborhoods: Indianapolis boasts a wide array of neighborhoods, each with its unique charm and characteristics. Whether you're looking for a trendy downtown property or a suburban family home, there's a neighborhood in Indianapolis that suits your investment preferences.
Quality of Life:
Indianapolis is not just a fantastic place to invest; it's also a fantastic place to live. The city offers a high quality of life with a plethora of amenities, cultural attractions, and recreational opportunities. From the iconic Indianapolis Motor Speedway to the Indianapolis Museum of Art, there's always something to see and do.
The city is home to a thriving arts and cultural scene, with numerous theaters, galleries, and live music venues. Sports enthusiasts can cheer for the Indianapolis Colts (NFL), Indiana Pacers (NBA), and the Indianapolis 500, one of the most famous auto races in the world.
Indianapolis is also known for its family-friendly environment, with top-notch schools, parks, and green spaces. The city's affordable cost of living makes it easier for families to access these amenities and enjoy a comfortable lifestyle.
Thriving Education System:
For families looking to invest in Indianapolis, the city's educational offerings are a significant draw. Indianapolis is home to several reputable school districts and private institutions, making it an excellent place to raise children. The presence of universities and colleges also attracts students from around the country, creating rental demand for investors.
Infrastructure and Transportation:
Indianapolis boasts an excellent infrastructure and transportation network. The city is connected by a well-maintained road system, making it easy to commute and access surrounding areas. The Indianapolis International Airport offers convenient travel options, and the city's central location in the United States makes it a hub for logistics and distribution.
Ready to Start Your Investment Journey?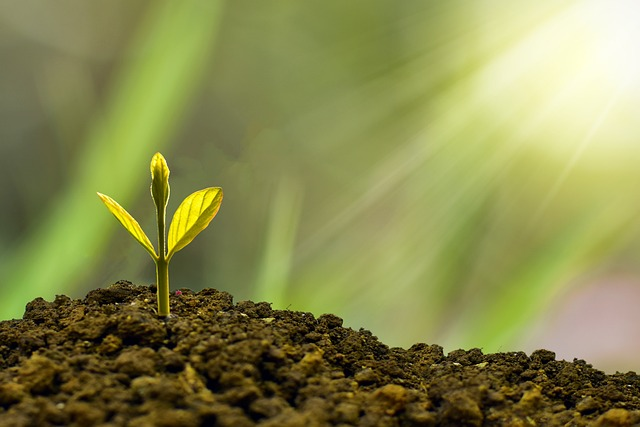 Indianapolis is a offering a compelling case for real estate investors. Its strong and diverse economy, job market, and affordable cost of living create an environment ripe for investment. The city's real estate market has demonstrated consistent appreciation, with a diverse range of investment opportunities. Additionally, the high quality of life, educational options, and cultural amenities make Indianapolis an attractive destination for residents, ensuring a steady demand for housing. Whether you're a seasoned investor or just starting out, Indianapolis is a place worth considering for your real estate investment portfolio. With its promising prospects and stable market conditions, Indianapolis may just be the next hidden gem in the world of real estate investment.
Not sold on Indiana real estate investing? Consider the following options: