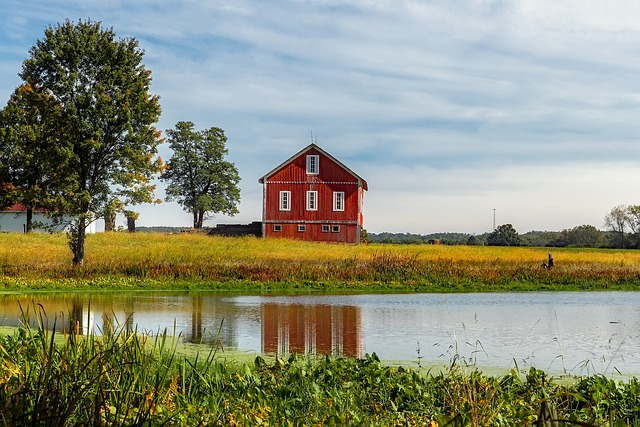 With a dazzlingly low average home price of about $219,000 (via Zillow) and a resilient economy with employment opportunities in Cleveland and other major cities, Ohio has been enjoying growth and expansion in the past year or two. Well under the national average of about $350,000 (via Zillow), Ohio has been an unsung hero in the investors' portfolio–but no longer. Let's discuss some of the reasons why real estate investors have been turning to the Buckeye State for securing their next property!
Top 3 Best Real Estate Investment Markets in Ohio
Ohio, often referred to as the "Buckeye State," offers a wealth of real estate opportunities, with three distinct markets standing out as some of the best options for investors. These markets include rental properties, commercial properties, and agrarian country land. Let's delve deeper into each of these markets to understand why they are top choices for real estate investors in Ohio.
Rental Properties:
The rental property market in Ohio is a magnet for investors seeking consistent cash flow and long-term returns. This segment offers several compelling reasons to invest:
Diverse Rental Markets: Ohio is home to a wide range of urban and suburban areas, allowing investors to select from various rental property types. Major cities like Columbus, Cleveland, and Cincinnati provide excellent opportunities for both single-family homes and multi-unit apartment complexes, catering to diverse tenant preferences.
Affordable Purchase Prices: One of the most enticing aspects of investing in rental properties in Ohio is the affordability of real estate. Compared to many coastal cities, Ohio offers relatively lower property acquisition costs, enabling investors to enter the market with a smaller initial capital.
Strong Rental Demand: Ohio's robust job market, top-notch educational institutions, and vibrant cultural scenes ensure a consistent demand for rental properties. This high demand, combined with affordable housing options, creates a favorable environment for real estate investors seeking steady rental income.
Commercial Properties:
Ohio's commercial real estate market is a haven for investors looking to diversify their portfolios and capitalize on economic growth. Here's why it's a compelling option:
Thriving Business Environment: Cities like Columbus and Cleveland are home to numerous Fortune 500 companies and thriving small businesses, driving demand for office, industrial, and retail spaces. Ohio's business-friendly policies make it an attractive destination for corporations, fueling commercial real estate demand.
Emerging Technology Hubs: Ohio has witnessed the emergence of technology and innovation hubs, such as the "Silicon Prairie" in Columbus. This has led to increased demand for office space, research facilities, and data centers, providing opportunities for investors to tap into the tech-driven economy.
Affordable Commercial Real Estate: Ohio offers favorable cap rates and rental yields compared to major coastal cities. Investors can acquire commercial properties at a lower cost, potentially leading to higher returns on their investments.
Agrarian Country Land:
Investing in agrarian country land in Ohio offers unique opportunities for those interested in agriculture, land development, or recreation:
Vast Agricultural Potential: Ohio's fertile soil and temperate climate make it conducive to various agricultural pursuits, including crop farming, livestock, and specialty agriculture like wineries. Investors can purchase land for farming and enjoy the steady income generated by agricultural operations.
Land Development: As urban areas expand, there is a growing need for residential and commercial land development. Investing in undeveloped land in strategic locations can yield substantial returns as Ohio continues to experience population growth and economic development.
Recreational Properties: Ohio's natural beauty, including its lakes, forests, and scenic landscapes, attracts outdoor enthusiasts. Purchasing land for recreational purposes or as a retreat destination can be a lucrative investment, catering to the demand for hunting, fishing, hiking, and more.
Why Invest in the Ohio Real Estate Market?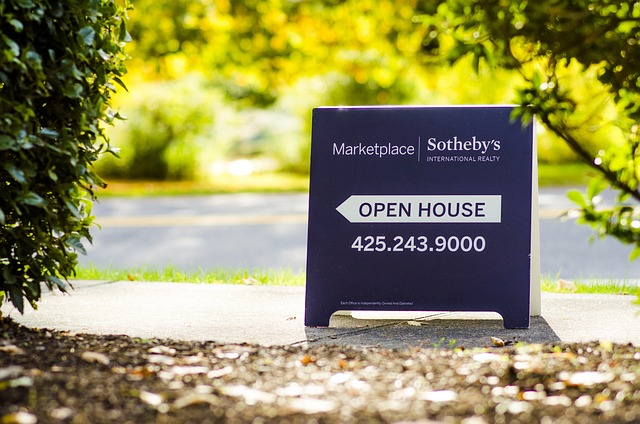 Investing in the Ohio real estate market presents a multitude of compelling reasons that make it an attractive destination for real estate investors. Ohio's unique combination of factors, including incredibly cheap lodging, generally rising home values, resilience during the COVID-19 pandemic, and a reinvigorated economy, make it a standout choice for those looking to enter the real estate market or expand their investment portfolios.
Incredibly Cheap Housing Is Ohio's Bull Horn:
One of the most prominent features of Ohio's real estate market is its remarkably affordable housing options. The state consistently ranks as one of the most affordable places to live in the United States. This affordability is a major draw for both residents and investors. Ohio's cheap real estate market means that investors can acquire properties at a fraction of the cost they might pay in more expensive markets, making it an excellent choice for those looking to maximize their investment potential.
Generally Rising Home Values:
While Ohio is known for its affordability, it's essential to note that home values in many parts of the state have been steadily rising over the years. This upward trajectory indicates the potential for investors to benefit from both affordable purchase prices and the potential for property appreciation. Cities like Columbus, Cleveland, and Cincinnati have witnessed notable increases in home values, providing investors with opportunities for long-term growth in their real estate investments.
The Ohio Housing Market Crash During the COVID-19 Pandemic: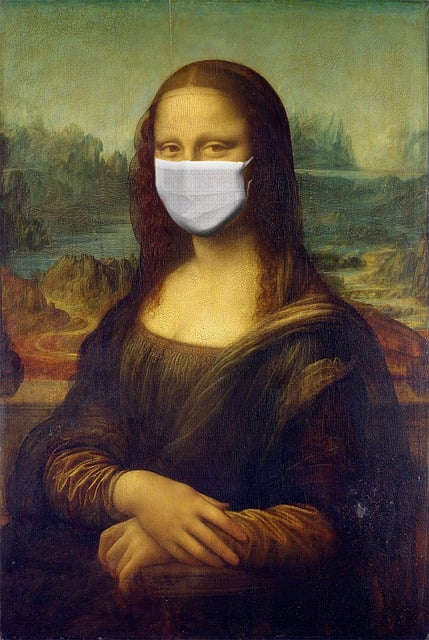 Despite the economic challenges posed by the COVID-19 pandemic, Ohio's housing market demonstrated resilience. The state's real estate market remained relatively stable, with home sales continuing, albeit at a slightly slower pace during the height of the pandemic. This resilience can be attributed to Ohio's diverse economy and various industries that remained strong during uncertain times. Investors looking for stability and reliability in their investments can find a favorable environment in Ohio's real estate market.
Honorable Mention: Ohio's Reinvigorated Economy:
Ohio's economy has been on an upswing in recent years, thanks to several factors:
Transportation and Commerce Industries: Ohio's strategic location as a transportation hub of the Midwest, with major highways and railways intersecting the state, fosters commerce and logistics. This drives demand for industrial and commercial real estate, presenting opportunities for investors.
Other Industries Remain Strong: Ohio boasts a diverse economy, with strengths in healthcare, finance, manufacturing, and technology sectors. These industries have contributed to economic stability and job growth, further supporting the real estate market.
United States Air Force: Ohio is home to several U.S. Air Force bases, including Wright-Patterson Air Force Base. These military installations have a significant economic impact on the state, providing employment and stability to local communities.
The Great Lakes: Ohio's access to Lake Erie not only offers recreational opportunities but also supports industries like shipping and tourism, contributing to the state's economic vibrancy.
Job Market and Low Unemployment Rate: A strong job market and consistently low unemployment rates make Ohio an attractive destination for job seekers and, consequently, for real estate investors seeking a reliable tenant base.
Low Costs of Living: Ohio's low cost of living is a significant factor in attracting residents and businesses, further fueling the demand for real estate properties.
How to Maximize Your Ohio Real Estate Investment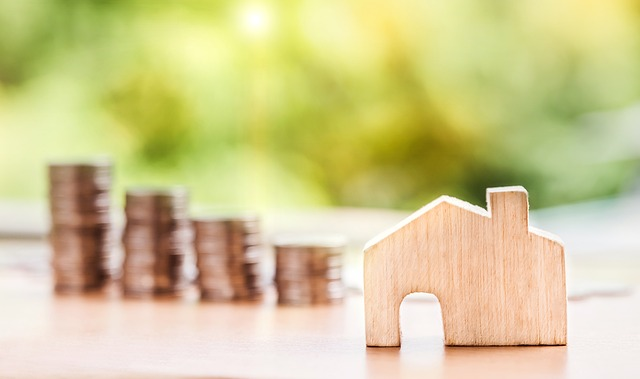 5 Best Cities in Ohio for Traditional Rental Investment
Investing in traditional rental properties in Ohio can be a lucrative venture, and there are several cities in the state that stand out as excellent choices for real estate investors. Here, we'll delve into the top five cities for traditional rental investments in Ohio: Middletown, Cuyahoga Falls, Kettering, Lorain, and Newark.
Middletown:
Middletown, located in southwestern Ohio, offers a favorable environment for traditional rental investments. Here's why:
Affordable Housing Market: Middletown boasts a relatively affordable housing market, making it accessible for investors looking to purchase rental properties without a significant upfront investment.
Steady Rental Demand: The city's proximity to major employment centers in Cincinnati and Dayton ensures a steady demand for rental properties. Middletown's workforce includes individuals who prefer renting over buying, providing a reliable tenant base.
Economic Development: Middletown has been experiencing economic growth in recent years, driven by various industries such as manufacturing, healthcare, and logistics. This growth has contributed to job creation and increased demand for rent and lodging opportunities.
Cuyahoga Falls:
Cuyahoga Falls, nestled in the Akron-Cleveland metropolitan area, is an attractive destination for traditional rental investments:
Proximity to Major Cities: Its strategic location between Akron and Cleveland provides investors with access to a broader tenant pool, as the city benefits from the economic opportunities of both metropolitan areas.
Strong Rental Market: Cuyahoga Falls has a robust rental market, catering to a diverse range of tenants, including students, young professionals, and families. This diversity can help investors maintain consistent occupancy rates.
Recreational Amenities: The city's proximity to Cuyahoga Valley National Park and the Cuyahoga River enhances its appeal to renters who value outdoor recreation, making it easier to attract and retain tenants.
Kettering:
Kettering, a suburb of Dayton, offers a stable and attractive environment for traditional rental investments:
Family-Friendly Community: Kettering is known for its family-friendly atmosphere, making it an appealing choice for families seeking rental homes. Investors targeting this demographic can benefit from consistent demand.
Strong Schools: The city boasts quality schools, which can attract families looking for excellent educational opportunities for their children. This factor contributes to the long-term stability of the rental market.
Proximity to Employment Centers: Kettering is conveniently located near Dayton's major employment centers, ensuring a reliable tenant base of professionals and workers seeking rental accommodations.
Lorain:
Lorain, situated along Lake Erie in northern Ohio, offers unique advantages for traditional rental investments:
Lakefront Properties: Lorain's location along the lake provides opportunities for lakefront rental properties, which can command higher rents and attract vacationers seeking waterfront experiences.
Affordable Real Estate: The city's real estate market is known for its affordability, allowing investors to acquire rental properties at relatively lower costs compared to other lakefront communities.
Diverse Economy: Lorain benefits from a diverse economy that includes manufacturing, healthcare, and tourism. This economic diversity supports a stable rental market with a range of tenant profiles.
Newark:
Newark, situated in central Ohio, offers a compelling case for traditional rental investments:
Educational Institutions: Newark is home to Ohio State University's Newark campus, attracting students and faculty members seeking rental accommodations. This steady influx of potential tenants can provide investors with consistent rental income.
Transportation Hub: The city's proximity to major highways and transportation routes enhances its appeal to residents who work in nearby cities like Columbus, ensuring a steady stream of renters.
Community Growth: Newark has been experiencing population growth and economic development, which translates into increased housing demand. Investors can capitalize on this growth by providing rental properties to meet the housing needs of newcomers.
Real Estate Investors' Pick: Best Cities for Airbnb Ohio Investment Properties
Investing in Airbnb properties in Ohio can be a lucrative endeavor, especially in cities with a strong tourism industry and a diverse range of attractions. Cincinnati, Cleveland, and Columbus are three of the best cities for Airbnb investment properties in the state, each offering unique advantages for investors.
Cincinnati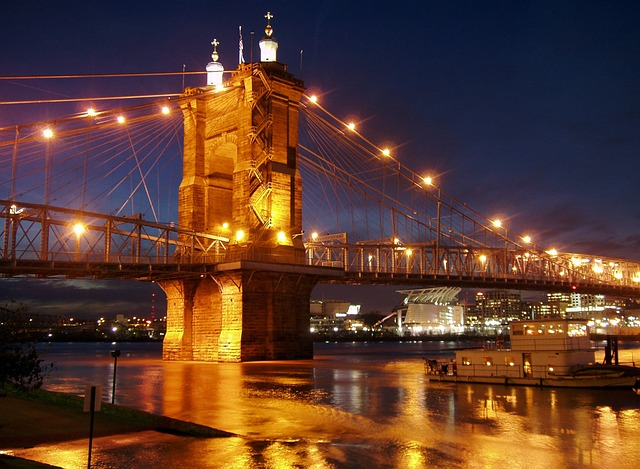 Cultural Attractions: Cincinnati is known for its vibrant cultural scene, with attractions such as the Cincinnati Art Museum, Cincinnati Music Hall, and the Cincinnati Zoo. These cultural destinations attract tourists looking for memorable experiences, making it an ideal market for Airbnb hosts.
Proximity to Sports: The city is home to professional sports teams like the Cincinnati Reds and the Cincinnati Bengals. Sporting events draw fans from across the country, creating a consistent demand for short-term rentals during game days.
Food and Dining: Cincinnati's culinary scene is on the rise, with a diverse range of restaurants and breweries. Travelers often seek out unique dining experiences, and Airbnb listings can cater to this demand.
Events and Conventions: Cincinnati hosts various events, conventions, and festivals throughout the year. These occasions provide opportunities for Airbnb hosts to capitalize on increased tourism and accommodation demand.
Cleveland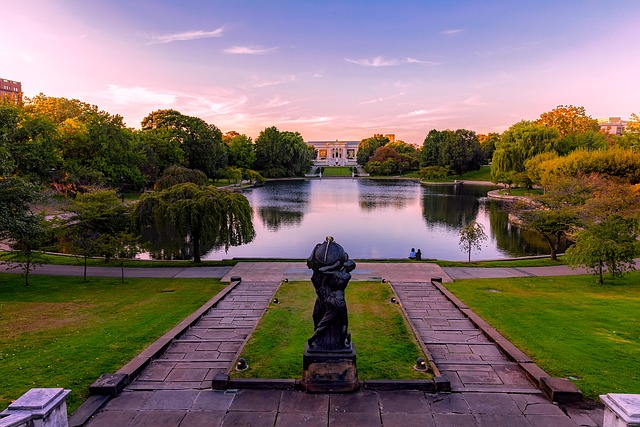 Tourist Attractions: Cleveland offers a mix of cultural and recreational attractions, including the Rock and Roll Hall of Fame, the Cleveland Museum of Art, and the scenic Cuyahoga Valley National Park. These draw tourists looking for accommodations close to key destinations.
Healthcare Industry: The Cleveland Clinic and other prominent healthcare institutions bring in patients and their families seeking short-term housing options. Airbnb properties can serve as convenient and comfortable lodging for this demographic.
Sports and Entertainment: Cleveland is home to the Cleveland Cavaliers (NBA) and the Cleveland Indians (MLB), as well as a vibrant theater and music scene. Sporting events, concerts, and theater productions generate demand for Airbnb stays.
Convenience for Business Travelers: The city's strong business sector attracts corporate travelers. Airbnb listings can cater to business professionals attending meetings, conferences, or training sessions. (For more on the best places to invest in Cleveland, check out our recent article on the topic!)
Columbus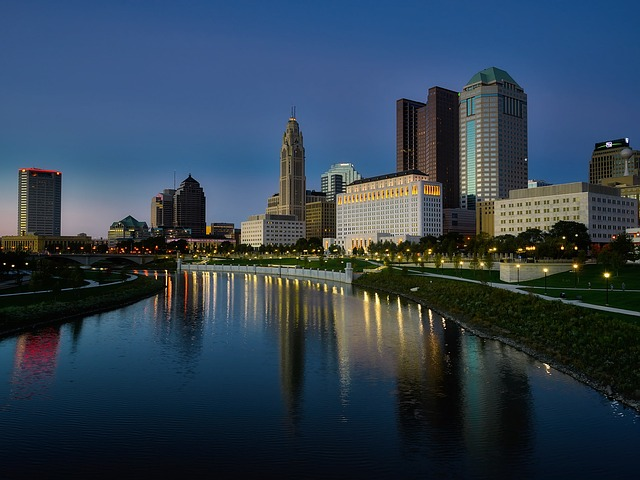 Educational Institutions: Columbus is home to The Ohio State University, drawing a significant number of students, faculty, and visitors. Airbnb hosts can tap into the demand for short-term rentals from this academic community.
Sports and Events: The city boasts the Ohio Stadium and Nationwide Arena, hosting football games, hockey matches, concerts, and more. These events create opportunities for Airbnb hosts to accommodate sports and entertainment enthusiasts.
Corporate Headquarters: Columbus is a hub for corporate headquarters, including Fortune 500 companies. Business travelers often seek accommodations that offer a more home-like environment, making Airbnb a viable option.
Festivals and Fairs: Columbus hosts numerous festivals and fairs throughout the year, such as the Ohio State Fair and the Columbus Arts Festival. These events attract visitors who require temporary lodging, making Airbnb properties in demand.
Convention Center: The Greater Columbus Convention Center hosts a wide range of conventions and trade shows, attracting attendees who prefer the flexibility and comfort of Airbnb rentals over traditional hotels.
Conclusion
While Ohio isn't necessarily at the top of mind for all investors looking for their next property, locations like Columbus, Cincinnati, Cleveland, and other affordable cities can be a great place for securing a return on investment. With a resilient economy and a wide array of property types, there are ample reasons that this state has been turning investors' heads in the last year or two.
The question is, will you be one of the forward thinking investors ready to start your share-by-share investment journey in Ohio today? Click here to get started!
Here are some other useful resources –