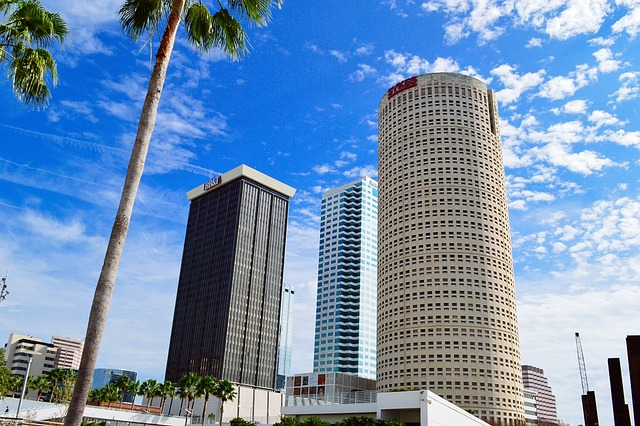 With its beautiful weather, growing economy, and diverse housing options, Tampa, Florida, has emerged as an attractive destination for real estate investors. Attracting long-term residents, tourists, and short-term renters alike, this international city boasts widespread amenities including shopping centers, a booming job market, and sunny beaches. In this article, we will explore the reasons why Tampa is a prime location for real estate investment, the best neighborhoods to consider, and how it compares to other Florida cities like Orlando, St. Petersburg, and Fort Lauderdale.
Why Opt for Real Estate Investing in Tampa, FL?
Tampa, Florida, offers a unique blend of factors that make it an appealing destination for real estate investors. Here are some compelling reasons why you should consider investing in this vibrant city:
Economic Growth: Tampa's economy has been steadily growing in recent years, thanks in part to its thriving job market. The city is home to several major corporations, including Fortune 500 companies like Publix Super Markets and Raymond James Financial. The presence of these industry giants has created a stable job market, attracting young professionals and families to the area, which bodes well for real estate investors seeking reliable tenants.
Population Growth: Tampa's population has been on the rise, and this trend is expected to continue. The city's appealing climate, affordable cost of living, and job opportunities have contributed to this growth. An expanding population means a growing demand for housing, making it an ideal environment for real estate investors looking to generate rental income or capitalize on property appreciation.
Tourism: Tampa's proximity to world-renowned attractions like Busch Gardens and the Gulf Coast's beautiful beaches ensures a steady stream of tourists year-round. This presents an opportunity for investors interested in short-term rentals, such as vacation homes or Airbnb properties.
Climate: Tampa's tropical climate is a major draw for both residents and tourists. The mild winters and abundant sunshine make it an attractive place to live and vacation, which can increase the demand for real estate properties.
Infrastructure Development: Tampa has invested significantly in its infrastructure, including transportation systems, roads, and public facilities. Such investments contribute to the city's overall appeal and property value appreciation.
Cultural and Recreational Amenities: Tampa offers a wide array of cultural and recreational amenities, including museums, theaters, sports events, and outdoor activities. These attractions enhance the quality of life for residents and add value to properties in the area.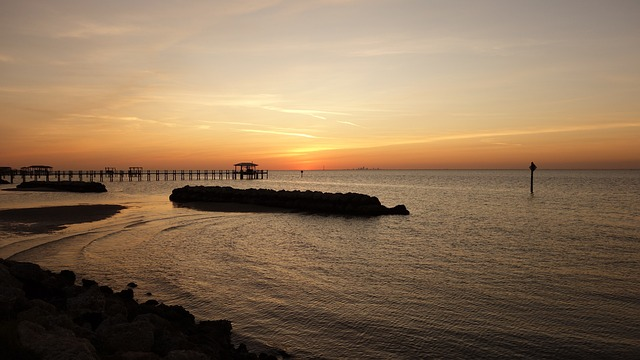 Why Tampa Is the Best Place to Live
Before investing in any real estate market, it's crucial to understand what makes a city a desirable place to live. Tampa excels in several key areas that contribute to its high livability score:
Affordability: Tampa is known for its relatively affordable cost of living, especially when compared to other major Florida cities like Miami and Fort Lauderdale. Housing costs, in particular, are more reasonable, making it an attractive option for both residents and investors.
Education: The city is home to several highly-rated schools and universities, including the University of South Florida and the University of Tampa. A strong education system is a significant draw for families, adding to the demand for housing.
Recreation: Tampa offers a wide range of recreational activities, from exploring beautiful parks to attending professional sports events. The city's vibrant culture and year-round pleasant weather make it an ideal place for outdoor enthusiasts and those seeking an active lifestyle.
Diversity: Tampa is a diverse and inclusive city, with a rich cultural heritage. Its welcoming atmosphere and diverse population contribute to a sense of community and make it a welcoming place for people from all backgrounds.
Healthcare: Access to quality healthcare is crucial for any city's livability. Tampa boasts a robust healthcare system, with several top-rated hospitals and medical facilities, ensuring residents have access to excellent healthcare services.
Where to Purchase Tampa Investment Properties
Now that we've established why Tampa is a promising real estate investment destination, let's explore some of the neighborhoods within the city that offer great potential for investors:
Tampa Bay: The Tampa Bay area is a broad region encompassing several communities, including Tampa, St. Petersburg, and Clearwater. Waterfront properties are abundant in this area, offering stunning views and access to boating and water sports. Tampa Bay is an attractive option for investors interested in luxury real estate and vacation rentals.
Downtown Tampa: Downtown Tampa is undergoing a revitalization, with new developments and infrastructure improvements. Investing in downtown properties offers proximity to job centers, entertainment, and cultural amenities, making it appealing to both renters and buyers.
Channel District: Adjacent to downtown, the Channel District is known for its upscale condos, shopping, and dining options. This neighborhood is particularly appealing to young professionals and those seeking a vibrant urban lifestyle.
Courier City-Oscawana: Located west of downtown, this neighborhood offers a mix of historic and modern homes. It's an attractive option for investors looking for diverse housing options and potential for property appreciation.
Hyde Park: Hyde Park is an upscale neighborhood with beautiful historic homes, tree-lined streets, and a lively commercial district. It's an excellent choice for investors interested in luxury real estate and catering to a more affluent demographic.
Parkland Estates: Parkland Estates is a charming neighborhood known for its picturesque streets and elegant homes. It appeals to families seeking a suburban atmosphere while still being close to downtown amenities.
Ybor City Historic District: Ybor City is known for its historic charm and vibrant nightlife. Investors looking for unique properties with historical significance and the potential for a diverse tenant pool may find this area appealing.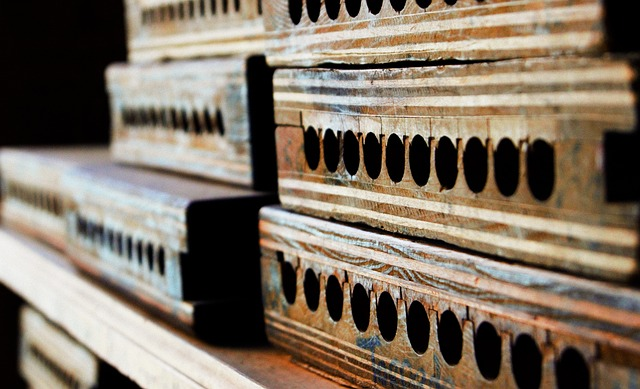 Three Financially Savvy Tampa Neighborhoods for Real Estate Investors
If you're looking for neighborhoods with strong investment potential, consider these three financially savvy options in Tampa:
Westchase: Westchase is a master-planned community known for its family-friendly atmosphere. It offers a mix of single-family homes, townhouses, and apartments. With highly-rated schools and a variety of amenities, it's an attractive option for families, which can translate to a stable rental market.
Lutz: Located just north of Tampa, Lutz is a suburban area known for its spacious homes and tranquil surroundings. It's an appealing option for investors looking to capitalize on the demand for larger properties and a quieter lifestyle.
Ybor City-Hyde Park: This area offers a mix of historic charm and upscale living. Investors can find a range of property types, from historic homes to modern condos. With its central location and diverse appeal, it's a prime location for real estate investment. (For more on the best places to invest in Tampa, check out this resource on the topic!)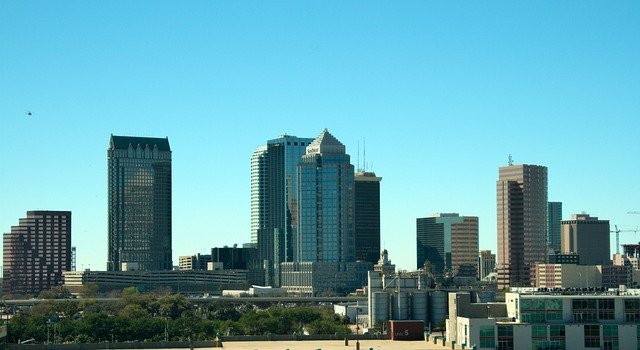 Tampa Real Estate FAQ
To provide a comprehensive overview of Tampa's real estate potential, let's address some frequently asked questions about "Cigar City:"
Is Tampa, FL a Good Place to Live?
Yes, Tampa is widely regarded as a great place to live. It offers a high quality of life, affordable housing options, a strong job market, and a wide range of recreational and cultural amenities.
Is Tampa, FL Affordable?
Compared to many other major cities in Florida, Tampa is relatively affordable. Housing costs, in particular, are more reasonable, making it an attractive option for residents and investors alike.
What Is the Population of Tampa, FL?
Tampa's population is approximately 398,000 (via United States Census Bureau). However, population figures may have changed since then due to ongoing growth.
Are Tampa and Tampa Bay the Same?
No, Tampa and Tampa Bay are not the same. Tampa is a city located on the western coast of Florida, while Tampa Bay is a larger geographical area that includes several cities, including Tampa, St. Petersburg, Clearwater, and others.
How Did Tampa Get Its Name?
Tampa is believed to have derived its name from the Calusa language, where "Tampa" means "sticks of fire." It is thought to be a reference to the lightning that is common in the area.
Where Do the Tampa Bay Rays Play?
The Tampa Bay Rays, a Major League Baseball team, play their home games at Tropicana Field, which is located in St. Petersburg, Florida.
What's the Best Airport in Tampa?
Tampa International Airport (TPA) is the primary airport serving the Tampa Bay area. It is known for its convenience and efficiency.
What Is the Median Household Income in Tampa, FL?
The median household income in Tampa is roughly $58,900 (via Point2), though this figure changes slightly year over year.
Will Tampa Be Underwater?
Tampa, like many coastal cities, faces some degree of risk from rising sea levels due to climate change. However, the extent of this risk and potential mitigation efforts will determine its future vulnerability.
Is Tampa a Smart Place to Move with Climate Change?
Tampa's vulnerability to climate change should be a consideration when moving or investing in real estate. Prospective residents and investors should research local efforts to address climate change and assess the resilience of the chosen neighborhood.
Why Invest In Tampa vs. Orlando, St. Petersburg, or Fort Lauderdale?
While Tampa offers significant advantages for real estate investment, it's essential to compare it to other popular Florida cities to make an informed decision:
Tampa vs. Orlando: Tampa and Orlando are both attractive for real estate investors, but they offer different experiences. Tampa offers a mix of urban living and suburban charm, while Orlando is known for its tourist attractions and theme parks. Consider your target market and investment strategy when choosing between the two.
Tampa vs. St. Petersburg: St. Petersburg is part of the Tampa Bay area and offers a more relaxed, beachfront lifestyle. Tampa, with its urban amenities and job market, may be more suitable for investors seeking a diverse rental market.
Tampa vs. Fort Lauderdale: Fort Lauderdale, located in South Florida, is known for its luxury real estate and affluent lifestyle. While it offers a higher-end market, it also comes with a higher price tag. Tampa's more affordable housing options can make it an attractive alternative for investors looking for greater affordability.
Next Steps for Investing in Tampa, FL Real Estate
Tampa, FL presents a compelling case for real estate investment due to its strong economy, population growth, and diverse housing options. With neighborhoods catering to various preferences and lifestyles, investors have plenty of choices to meet their investment goals. While Tampa competes with other Florida cities, its affordability, quality of life, and economic stability make it an attractive option for both seasoned and aspiring real estate investors. However, as with any investment, conducting thorough research and consulting with local experts is essential to make informed decisions and maximize returns in the dynamic Tampa real estate market.
Here are some other useful resources –