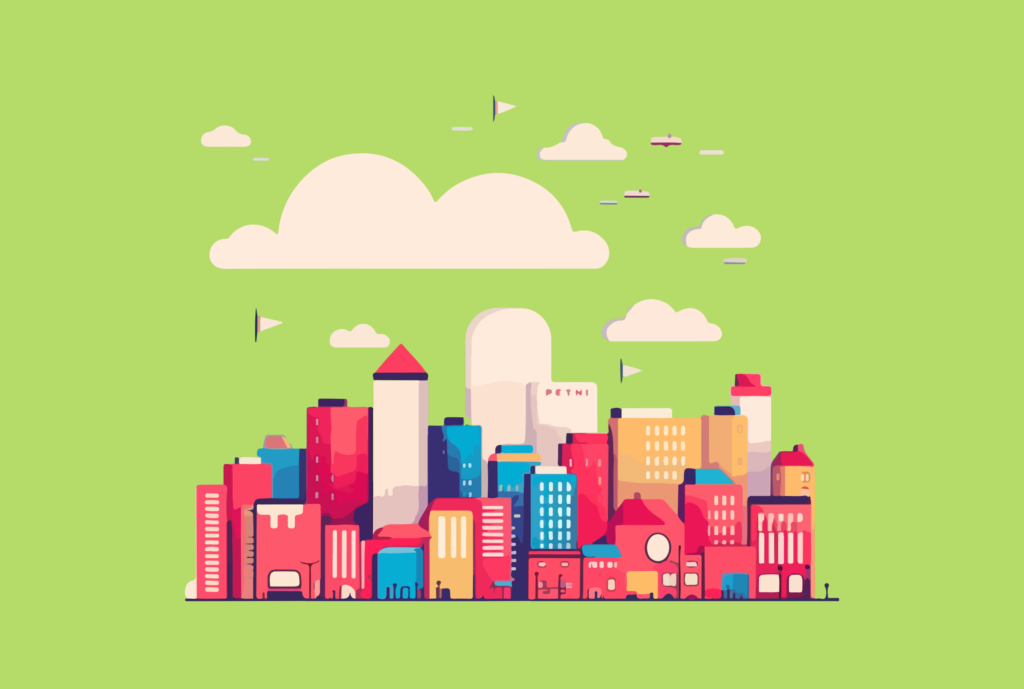 Sometimes called "The City of Champions," Pittsburgh is one of real estate's best kept secrets. For investors looking for the appeal of the east coast without the prohibitive costs of places like New York, Pittsburgh offers affordable median home prices at around $228,000 (via Zillow) and an outstanding rental market. In fact, it ranks in the top 60 U.S. cities in which to lease a property to renters (via WalletHub). Let's take a look at why Pittsburgh may be worth securing an investment property in for your next financial move.
Where Are the Best Places to Buy Investment Property in Pittsburgh?
When it comes to looking for an investment property, there are a few factors you will want to keep in mind. Property owners will do well to do their due diligence and research their prospects thoroughly before jumping in and investing. Here are some of the top factors that should be weighed before signing a mortgage:
Location: When it comes to purchasing a rental property, investors will want to look for nearby neighborhoods that offer good school districts, access to major highways, public transport, and major employers, as well as proximity to local amenities such as Penn Avenue, Carnegie Mellon University, or attractions like the Andy Warhol Museum.
Budget: Of course, you'll want to find a property within your budget–but you will also want to think about potential returns after you invest. Is the property in a developing neighborhood, where you can purchase for a low price and expect area appreciation? Look for properties with which you will still have some budget left over to add value to the property for potential turnkey opportunities or resale value.
Tax Incentives, Interest Rates, and Other Logistical Costs: Pay attention to different counties, statewide, and federal legislation, especially tax incentives in your area. This could end up saving you thousands of dollars with just a little bit of investigation.
Why Invest in Pittsburgh?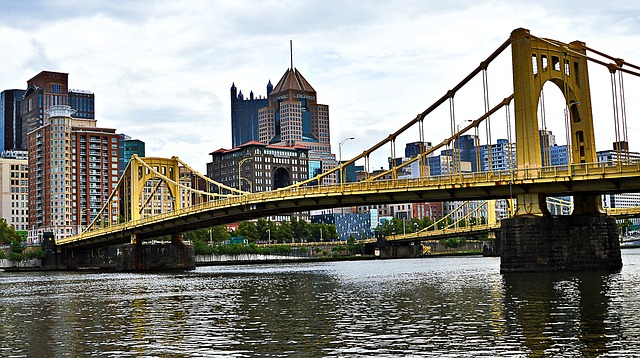 Why Is the Pittsburgh Real Estate Market So Enticing to Real Estate Investors?
The Pittsburgh real estate market has garnered significant attention from real estate investors in recent years, and for good reason. With a combination of factors such as a robust market for rental properties, steady home price appreciation, and a strong local economy, Pittsburgh has become an enticing destination for those looking to invest in real estate. In this discussion, we will delve into these key reasons why the Pittsburgh real estate market is so attractive to investors.
Pittsburgh Has a Strong Market for Rental Properties:
One of the primary reasons that make Pittsburgh an appealing destination for real estate investors is its strong market for rental properties. The city is home to several prestigious universities and medical centers, attracting a continuous influx of students, young professionals, and medical staff. This sustained demand for rental housing has created a stable and profitable market for property investors. Investors can find opportunities in various types of rental properties, from single-family homes to multi-unit apartment complexes, catering to different demographics within the city. This diversity in rental options allows investors to tailor their investments to their preferences and risk tolerance.
Pittsburgh Home Prices Have Been Rising Steadily:
Pittsburgh's real estate market has shown consistent and steady growth in home prices over the past few years. Unlike some major metropolitan areas where home prices have skyrocketed to unaffordable levels, Pittsburgh offers affordability coupled with appreciation potential. This makes it an attractive option for investors seeking to build equity in their properties over time. Additionally, the city's prudent approach to development has ensured that the market avoids the volatility seen in other regions, providing investors with a sense of stability and security in their investments.
Local Economy:
The strength of Pittsburgh's local economy plays a crucial role in its appeal to real estate investors. The city has transitioned from its historical reliance on steel production to a diversified economy that includes technology, healthcare, education, and finance sectors. This economic diversity has led to job growth and a stable employment environment. As more companies set up offices and create jobs in Pittsburgh, the demand for housing, both rental and purchase, continues to rise. For real estate investors, this means a consistent pool of potential tenants and buyers, reducing the risk associated with vacancies and declining property values.
Historical and Cultural Significance:
Pittsburgh's rich history and cultural significance add another layer of appeal to the real estate market. The city's historic neighborhoods offer unique opportunities for investors interested in restoring and preserving heritage properties. This can include renovating old industrial buildings into trendy loft apartments or revitalizing historic homes. Such investments not only contribute to the city's cultural heritage but also offer the potential for increased property values as these neighborhoods become more desirable places to live.
Infrastructure and Connectivity:
Pittsburgh's well-developed infrastructure and connectivity also contribute to its attractiveness for real estate investors. The city's well-maintained roads, public transportation systems, and access to major highways make it convenient for residents and commuters. Additionally, Pittsburgh International Airport provides easy access for business travelers and visitors, enhancing the city's overall appeal.
Best Neighborhoods to Invest in Pittsburgh: Top 10 Neighborhoods to Investigate In 2024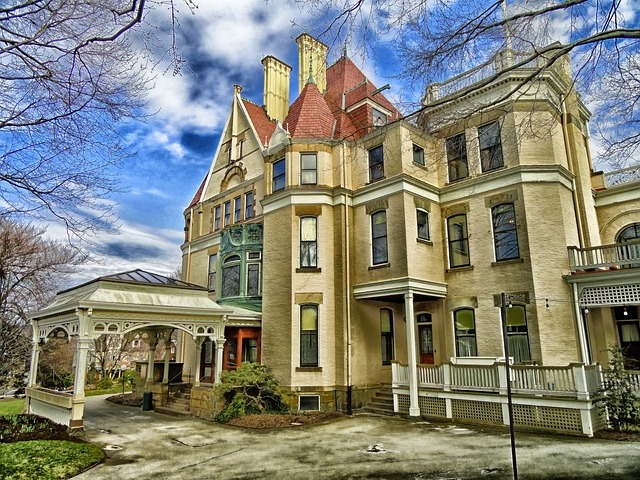 Pittsburgh, known for its vibrant culture, rich history, and diverse communities, has become an attractive destination for real estate investors in recent years. The city's economic growth, burgeoning tech sector, and a thriving cultural scene have contributed to the increasing demand for housing and commercial properties. As we look ahead to 2024, here are the top 10 neighborhoods that investors should consider for potential investment opportunities.
Downtown Pittsburgh:
Downtown Pittsburgh remains a hotspot for real estate investment. With its iconic skyline, cultural amenities, and proximity to major employers, this neighborhood offers a mix of residential and commercial properties. The ongoing revitalization efforts make it an appealing choice for investors looking to capitalize on urban living and business development.
South Oakland Neighborhoods:
South Oakland has gained prominence due to its proximity to universities and medical centers. Investors may find opportunities in student housing, multi-family properties, or even small businesses that cater to the academic community. Its evolving landscape and steady rental market make it a promising investment hub.
Brighton Heights Neighborhood:
Situated on the city's North Side, Brighton Heights offers a suburban feel within the city limits. It appeals to families and those seeking a quieter, residential environment. Investors can explore single-family homes and rental properties, benefitting from its affordability compared to some other city neighborhoods.
Strip District Neighborhood:
The Strip District continues to be a bustling hub for commerce and culture. Its mix of historic charm and modern development creates a unique investment landscape. Investors can consider retail spaces, loft apartments, or even mixed-use developments to capitalize on the neighborhood's dynamic character.
Lower Lawrenceville Neighborhoods:
Lower Lawrenceville, often referred to as "Lawrenceville's Gateway," has witnessed a resurgence in recent years. The neighborhood's artistic vibe, local shops, and proximity to entertainment options make it a prime target for investors. Opportunities here may include converting older buildings into trendy apartments or investing in local businesses.
Brookline Neighborhood:
Brookline offers a suburban setting just a short drive from Downtown Pittsburgh. The area's affordability, good schools, and parks make it attractive to families. Investors can explore single-family homes, duplexes, or even small commercial properties to cater to the community's needs.
Carrick Neighborhood:
Carrick, located to the south of Downtown, is another neighborhood poised for potential growth. Its affordability and accessibility to public transportation make it an ideal choice for investors looking to expand their real estate portfolio. Residential properties, particularly fixer-uppers, could yield favorable returns.
Mount Washington Neighborhood:
Mount Washington boasts breathtaking views of the city and the three rivers. Its unique topography makes it a niche market for real estate investors. Opportunities include luxury condos, short-term rentals, and restaurants with scenic views, catering to both residents and tourists.
Bloomfield Neighborhood:
Bloomfield, often called "Pittsburgh's Little Italy," is known for its diverse culinary scene and strong community spirit. Investors can explore commercial spaces, mixed-use developments, or residential properties to tap into the neighborhood's unique character and growing popularity.
Shadyside Neighborhood:
Shadyside offers a blend of historic charm and upscale living. Its tree-lined streets, high-end shopping, and proximity to major universities make it an attractive choice for investors. Consider luxury apartments, boutique stores, or well-maintained historic properties when exploring investment options.
Get Started with Pittsburgh Investment Properties Today!
The Pittsburgh real estate market's allure to investors is grounded in a combination of factors. A strong market for rental properties, steady home price appreciation, a diverse and resilient local economy, historical and cultural significance, and excellent infrastructure and connectivity all come together to make Pittsburgh a compelling destination for real estate investment. As the city continues to grow and evolve, savvy investors are finding numerous opportunities to profit from its dynamic real estate market.
Are you ready to take the next steps for securing an affordable rental investment located in one of the most exciting markets in the nation? Browse available listings today!