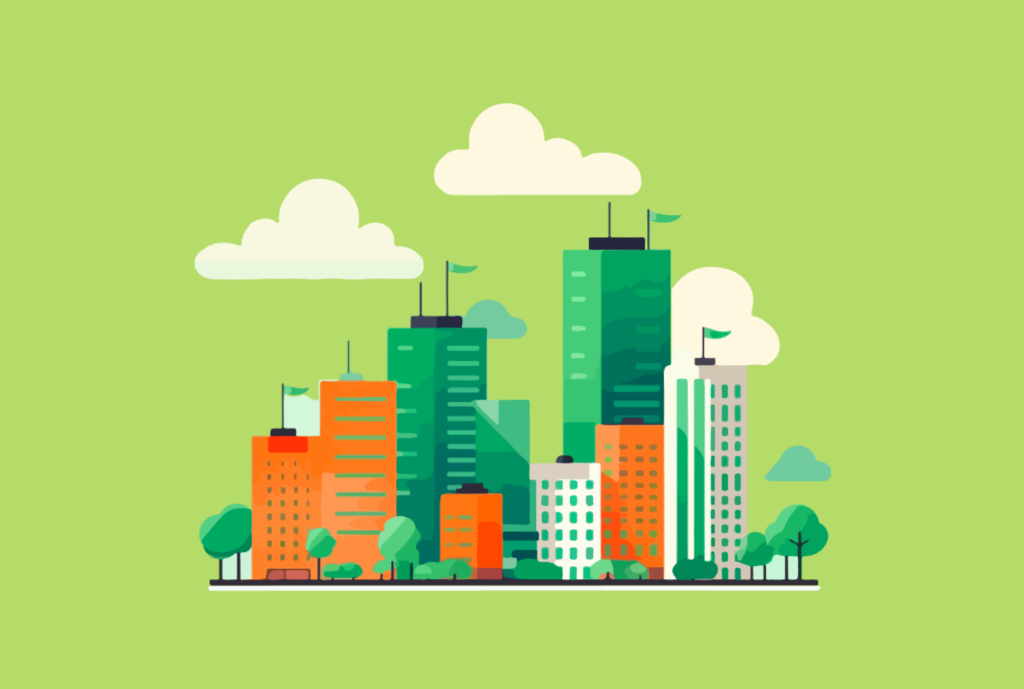 Sometimes called the "Flickertail State" after the local ground squirrels that find their home in the area, North Dakota is a relatively unassuming place when it comes to real estate investing. However, there are many different types of properties that portfolio-growers may want to secure in order to keep growing their cash positive investments. Known for being the number one producer of honey in the nation (from North Dakota Tourism), low real estate prices make this state particularly sweet! Let's take a look at the local housing market as well as the best places to invest in North Dakota.
North Dakota Housing Market Overview
The housing market in North Dakota has witnessed significant shifts and trends in recent years, reflecting the state's economic and demographic changes. The North Dakota housing market has been characterized by several key features in recent years:
Steady Growth: North Dakota's housing market has experienced consistent growth in both urban and rural areas. This growth can be attributed to the state's strong economy, job opportunities, and a relatively low cost of living.
Low Inventory: One of the major challenges in the North Dakota housing market has been a shortage of housing inventory. The demand for housing has outpaced the supply, leading to rising home prices.
Rising Home Prices: As a result of the limited housing inventory, home prices in North Dakota have been steadily increasing. This has made it more challenging for first-time homebuyers to enter the market.
Diverse Housing Market: North Dakota offers a diverse range of housing options, from single-family homes and apartments to condominiums and townhouses. The variety of choices accommodates different lifestyles and preferences.
Strong Rental Market: In addition to homeownership, the rental market in North Dakota is robust. Rental properties, particularly in urban areas, are in high demand due to the transient nature of some job opportunities in the state.
North Dakota Real Estate Market Projections for 2024
Looking ahead to 2024, several factors will influence the North Dakota real estate market:
Economic Growth: North Dakota's economy is expected to continue growing, primarily driven by its energy sector, agriculture, and manufacturing. A stable economy with low unemployment rates will likely attract more people to the state, increasing the demand for housing.
Population Growth: The population of North Dakota is projected to increase gradually, which will further drive the demand for housing. As people relocate to the state for job opportunities and a high quality of life, the housing market will need to adapt to accommodate newcomers.
Home Price Appreciation: The shortage of housing inventory is expected to persist in 2024, leading to continued home price appreciation. While this is good news for current homeowners, it may pose challenges for prospective buyers, especially first-time homebuyers.
Rental Market Stability: The strong rental market in North Dakota is expected to remain stable, with rental properties in high demand. Investors may find opportunities in the rental market as the state continues to attract new residents.
Urban and Rural Balance: The North Dakota real estate market will need to strike a balance between the urban and rural areas. Urban centers like Bismarck, Fargo, and Grand Forks will continue to see strong demand, but rural communities should also receive attention and investment.
Affordable Housing Initiatives: To address the housing shortage and rising home prices, North Dakota may see increased efforts to develop affordable housing initiatives and promote homeownership opportunities for lower-income individuals and families.
Top 5 Best Real Estate Investment Markets in North Dakota
North Dakota's real estate market has shown promise as an investment hub in recent years. Let's examine the top five real estate investment markets in the state, including short-term and long-term rental properties, mortgage note investing, land acquisition, and house flipping. We will also delve into the profitability of house flipping in North Dakota, explore the 70% rule in house flipping, and discuss the best types of loans for house flipping in the state.
Short Term Rental
With a growing tourism industry, short-term rentals like Airbnb and VRBO have become popular in North Dakota, especially in cities like Fargo and Bismarck. These markets offer potential for consistent rental income, particularly during peak tourist seasons.
Long Term Rental
Long-term rentals in North Dakota are in demand, primarily due to the state's stable job market and population growth. Fargo and Grand Forks, home to universities and hospitals, present opportunities for steady rental income.
Mortgage Note Investing
Investors can purchase mortgage notes from banks or private sellers and earn income through interest payments. This is a less hands-on approach to real estate investment but can yield attractive returns over time.
Buying Land
North Dakota's expansive rural areas present opportunities for land acquisition. Investors can buy undeveloped land and hold it for future development or resale, capitalizing on the state's growth potential.
Fix and Flip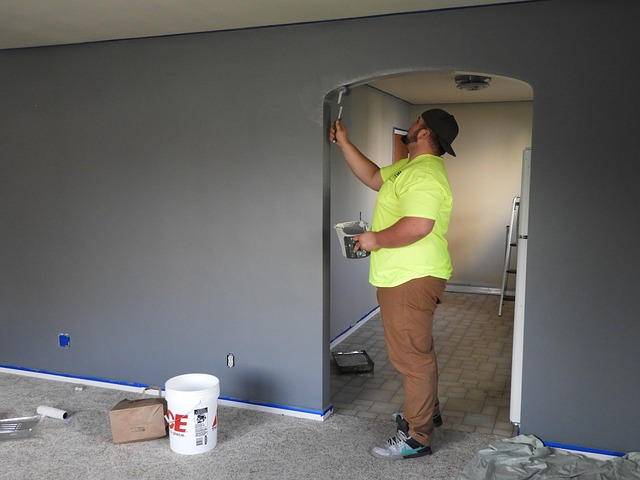 House flipping has gained popularity in North Dakota, driven by rising property values and demand for updated homes. This strategy involves purchasing distressed properties, renovating them, and selling them at a higher price.
Is Flipping Houses Profitable in North Dakota?
House flipping, the process of buying distressed properties, renovating them, and selling them for a profit, can be profitable in North Dakota. However, the success of a house flipping venture in this state, as with any location, hinges on various factors.
Strong Economy: North Dakota's robust economy is one of the key drivers behind the potential profitability of house flipping. With a thriving energy sector, a stable job market, and consistent population growth, there is a consistent demand for housing.
Population Growth: The state's population growth, driven by employment opportunities and a high quality of life, contributes to the demand for housing. This is especially notable in urban centers like Fargo, Bismarck, and Grand Forks.
Rising Property Values: North Dakota has witnessed a steady increase in property values in recent years. This upward trend provides a favorable backdrop for house flipping, as it allows investors to purchase properties at a lower price and sell them at a profit once renovated.
Renovation Demand: As older homes require updates and modernization, there is a constant demand for renovated properties. This creates an ideal market for house flippers to provide updated homes to buyers.
What is the 70% Rule in House Flipping?
The 70% rule is a crucial guideline that investors should follow to ensure profitability while minimizing risks. It states that an investor should not pay more than 70% of the property's after-repair value (ARV) minus the repair costs. This rule helps maintain a reasonable profit margin while considering the costs associated with flipping a property.
The 70% rule is a fundamental principle in the house flipping business. It serves as a guideline to help investors make informed decisions and maximize their profitability while minimizing potential risks. The rule can be broken down into the following components:
After-Repair Value (ARV): The ARV represents the estimated value of the property after it has been renovated or improved. This figure is crucial in calculating potential profits and determining a property's value once the necessary repairs and renovations are completed.
Repair Costs: Repair costs encompass all the expenses involved in the renovation and repair of the property. This includes labor costs, materials, permits, and any other expenses directly related to the improvement of the property.
The 70% Threshold: According to the 70% rule, an investor should aim to purchase a property for no more than 70% of the ARV minus the repair costs. In a formula, it looks like this:Maximum Purchase Price = (ARV * 0.7) – Repair Costs
By adhering to the 70% rule, investors can ensure they maintain a reasonable profit margin. It provides a conservative approach to house flipping, protecting investors from overestimating their potential profits while accounting for unexpected expenses that may arise during the renovation process.
What Type of Loan is Best for Flipping a House in North Dakota?
Selecting the right loan is crucial when it comes to house flipping in North Dakota. The ideal loan for a house flipping venture should provide quick access to funds, have a flexible repayment schedule, and cater to the unique needs of real estate investors. Several loan options are suitable for house flipping in North Dakota:
Hard Money Loans: Hard money loans are a preferred choice among house flippers. These loans are secured by the property being flipped and are typically short-term in nature. They have a few key advantages:

Quick Approval: Hard money lenders focus on the property's value rather than the borrower's credit score, making the approval process faster.
Short-Term: These loans are designed for short-term use, aligning with the typical house flipping timeline.
Interest-Only Payments: Borrowers often only need to make interest payments during the loan term, allowing them to focus on the flip without the burden of principal repayments.
Asset-Based: The loan amount is based on the property's ARV, which can help investors secure enough funds to purchase and renovate the property.

Home Equity Line of Credit (HELOC): If you have significant equity in an existing property, a HELOC can be a cost-effective way to finance a house flipping project. HELOCs provide a revolving line of credit secured by your home's equity, which can be used to fund the flip. They often come with lower interest rates compared to other financing options.
Private Money Lenders: Private money lenders are individuals or private companies that offer loans for real estate investments. While their terms and interest rates may vary, they can provide flexible financing solutions for house flippers.
Fix-and-Flip Loans: Some lenders specialize in fix-and-flip loans, designed specifically for real estate investors. These loans may have more favorable terms and lower interest rates than traditional financing options.
Top 10 Cities to Invest in North Dakota Real Estate
The real estate market in North Dakota presents a range of opportunities for investors looking to tap into the state's economic growth and increasing demand for housing. While North Dakota might not be the first state that comes to mind for real estate investment, it offers a variety of cities with promising prospects. Let's explore the top 10 cities for real estate investment in North Dakota, each offering unique advantages for potential investors.
1. West Fargo, ND
West Fargo is a city that has seen tremendous growth in recent years. Its proximity to Fargo, one of North Dakota's largest cities, makes it an attractive destination for both businesses and residents. Real estate investors can benefit from the city's expanding job market and a growing population, making it an ideal place for rental properties and residential real estate investment. What's more, the cost of living in Fargo is 12% below national average, making it a great place to rent while saving up to buy a house (via RocketHomes).
2. Grand Forks, ND
Home to the University of North Dakota, Grand Forks offers a steady influx of students and faculty members. Real estate investors can capitalize on the demand for rental properties, including apartments and single-family homes. The city's diverse economy, coupled with its educational institutions, provides a stable environment for real estate investment (from Clever).
3. Bismarck, ND
As the state capital, Bismarck boasts a strong and diverse economy, which includes government jobs, healthcare, and the energy sector. This economic stability creates a consistent demand for housing. Real estate investors can explore opportunities in both residential and commercial properties in this thriving city.
4. Watford City, ND
Situated in the heart of North Dakota's oil-rich Bakken Formation, Watford City has experienced significant growth due to the oil boom. While the energy sector can be cyclical, real estate investors can benefit from the demand for housing by both oilfield workers and long-term residents.
5. Williston, ND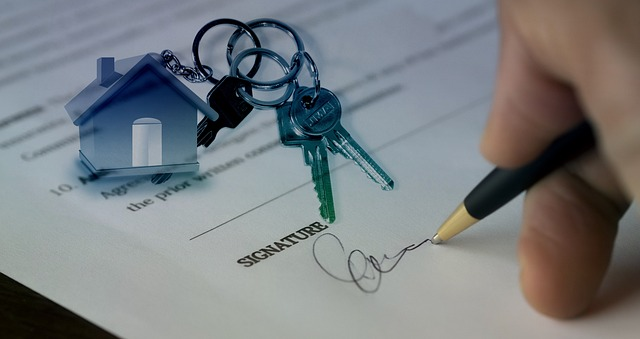 Another city at the epicenter of the Bakken Formation, Williston has been a major driver of North Dakota's economic growth–in part due to the oil boom (via Clever). Real estate investors can tap into the need for housing, particularly for those working in the oil and gas industry. The city offers opportunities for both long-term and short-term rental properties.
6. Oakes, ND
Oakes is a smaller city in North Dakota that offers a peaceful and rural setting. Real estate investors can explore residential properties, such as single-family homes and rental units, catering to those seeking a quieter, community-focused lifestyle.
7. Casselton, ND
Casselton, located in Cass County, is a growing community that appeals to families and commuters. Real estate investors can explore residential properties to cater to the city's expanding population while enjoying the benefits of a close-knit community.
8. Wahpeton, ND
Wahpeton, located on the border with Minnesota, is home to a strong manufacturing sector and the North Dakota State College of Science. Real estate investors can find opportunities in rental properties, serving both students and the local workforce.
9. Horace, ND
Horace, a city in Cass County, offers a suburban atmosphere while being in proximity to Fargo. Real estate investors can focus on residential property types, as Horace attracts families and individuals looking for a balance between urban convenience and suburban tranquility.
10. Rugby, ND
Rugby, known as the "Geographical Center of North America," is a charming city with a close-knit community and a small town feel. Real estate investors can explore residential properties that cater to those seeking a peaceful, small-town lifestyle while benefiting from local amenities and schools.
Is North Dakota a Good Place to Live?
Selecting the right place to call home is a significant decision that hinges on numerous factors. North Dakota, a state known for its vast landscapes and strong sense of community, has been a growing choice for residents in recent years. This has caused many prospective homeowners to wonder: Is North Dakota a good place to live? Let's explore this by breaking the topic down into five categories: schools, safety, employment rate, economy, and access to amenities.
Schools
Education is a fundamental concern for families and individuals alike. In North Dakota, schools are held to high standards, offering quality educational opportunities from K-12 to higher education.
K-12 Education: North Dakota consistently ranks among the top states for K-12 education. The state emphasizes quality teachers, small class sizes, and a rigorous curriculum to ensure students receive a strong foundation.
Higher Education: North Dakota boasts several universities and colleges, including the University of North Dakota and North Dakota State University. These institutions offer a wide range of academic programs and opportunities for personal and professional growth.
Affordability: The cost of education in North Dakota is relatively lower than in many other states, making it an attractive option for students seeking higher education.
Safety
Safety is a paramount concern for anyone choosing a place to live. North Dakota generally scores well in terms of safety and low crime rates.
Low Crime Rates: North Dakota has one of the lowest crime rates in the country. Violent crimes and property crimes are significantly lower than national averages.
Community Policing: Many communities in North Dakota emphasize community policing, fostering a sense of security and trust between law enforcement and residents.
Natural Disaster Preparedness: North Dakota's residents are well-prepared for natural disasters, thanks to community resilience and emergency management efforts.
Employment Rate
A thriving job market is essential for residents, and North Dakota is known for its strong employment opportunities.
Low Unemployment: North Dakota consistently maintains one of the lowest unemployment rates in the United States. The state's diverse economy, including energy, agriculture, manufacturing, and healthcare, contributes to employment stability.
Job Growth: The state's job market is growing, with opportunities in various sectors, offering a wide range of career choices.
High Median Income: North Dakota's median household income has been climbing steadily since 1990 (via Statista), contributing to residents' overall quality of life. ND residents enjoy a median income just above the national average, which is roughly $75,000 (via U.S. Census Bureau).
Economy
A stable and growing economy plays a vital role in determining where you will plant your roots.
Diverse Economy: North Dakota's economy is diverse, with strong sectors like energy, agriculture, manufacturing, and technology. This diversity helps mitigate economic downturns and makes for a more resilient community.
Business-Friendly Environment: The state's business-friendly policies and low taxes have attracted companies, leading to job growth and economic stability.
Agriculture: Agriculture is a pillar of North Dakota's economy, contributing to the state's well-being and providing residents with a sense of agricultural heritage.
Access to Amenities
Access to amenities and quality of life features significantly impacts the desirability of a place to live.
Natural Beauty: North Dakota is home to stunning landscapes, including the Badlands, prairies, and lakes. Outdoor enthusiasts can explore hiking, fishing, and other recreational activities.
Cultural Activities: The state offers cultural and recreational events, including music festivals, theater, and art galleries, ensuring there's always something to do.
Healthcare Facilities: Access to quality healthcare facilities is crucial for residents. North Dakota is home to several healthcare systems and medical facilities.
Find Your North Dakota Investment Property Today with Ark 7!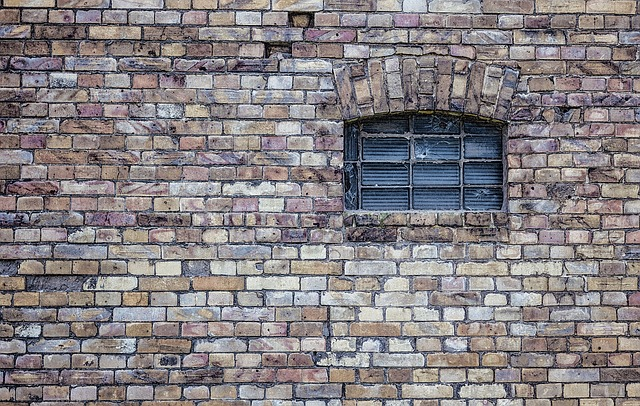 Considering these key factors, North Dakota emerges as a strong contender for those looking for a good place to live–and a satisfactory place to grow investment properties. The state's commitment to education, safety, job opportunities, and a diversified economy makes it an appealing destination for individuals and families. However, each person's situation is unique, and factors such as personal preferences, family ties, and lifestyle choices will play a significant role in determining whether North Dakota aligns with their vision of an ideal place to secure an investment.
Not sold on North Dakota real estate? Try these emerging investment opportunities: