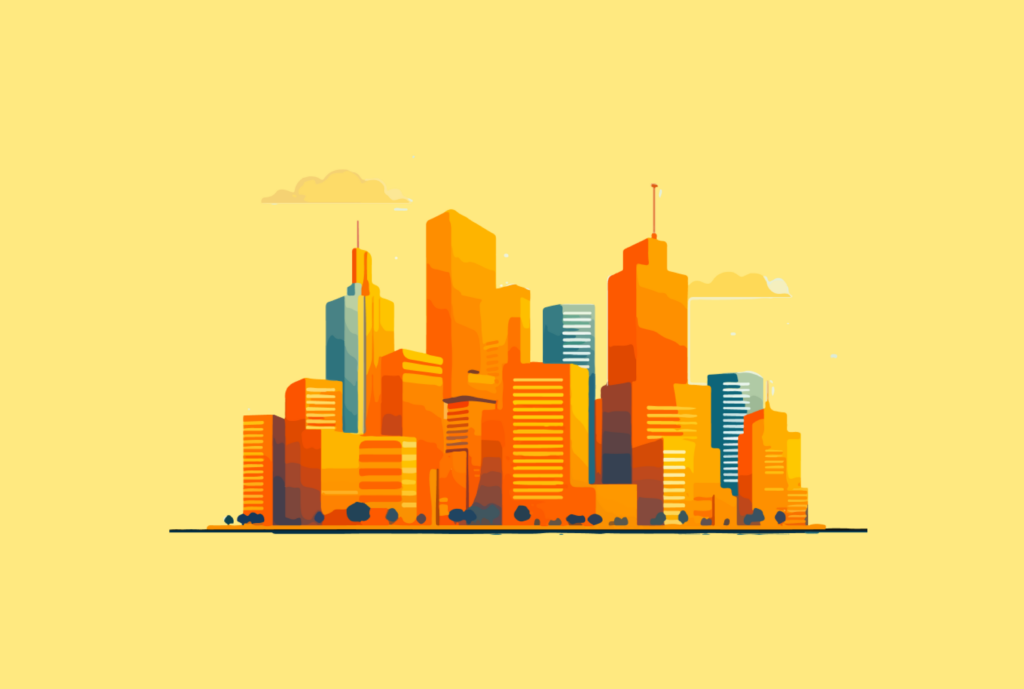 Referred to as the "Palmetto State," South Carolina has been enjoying a population boom in recent years. Notorious for low home prices, the state's reputation may be changing thanks to a growing base of residents–so investors looking to expand their portfolio ought to make a move on SC real estate sooner rather than later. Let's take a look at factors impacting South Carolina's real estate market as well as the best places to invest in this often overlooked area of the American South.
Are Home Values Rising in South Carolina?
Home values in South Carolina have been on an upward trajectory in recent years. Factors such as low-interest rates, strong demand, and a limited supply of homes have contributed to the consistent rise in home values. While it's essential to note that market conditions can vary by region within the state, the overall trend has been one of appreciation (via South Carolina Public Radio). This positive trend is expected to continue into 2024, making it a favorable environment for homeowners and real estate investors.
South Carolina Real Estate Market Overview for 2023
In 2023, the South Carolina real estate market continued to exhibit strength, despite challenges posed by the ongoing COVID-19 pandemic. Here are some key points to consider in the current real estate landscape:
Rising Home Values: South Carolina has seen a consistent upward trend in home values over the past few years. Factors such as low-interest rates, increased demand, and a limited supply of homes have contributed to this rise. In 2023, many homeowners have experienced significant equity growth, making it an opportune time to sell or invest in real estate.
Strong Demand: Demand for homes in South Carolina remains robust, driven by a combination of factors. The state's attractive lifestyle, affordability compared to many other regions, and a growing job market have drawn in both new residents and investors. The migration of remote workers from more expensive states has further boosted the demand for housing.
Limited Inventory: A challenge in the South Carolina real estate market is the limited inventory of homes available for sale. This shortage has, in part, contributed to rising home values and competition among buyers. The scarcity of homes has made it challenging for some buyers to find the right property at their desired price point.
Urban vs. Rural: The demand for homes varies between urban and rural areas of South Carolina. While cities like Charleston, Columbia, and Greenville continue to be popular among buyers, rural areas are also experiencing increased interest. The pandemic has highlighted the appeal of spacious and less densely populated regions.
South Carolina Market Projections for 2024
As we look ahead to 2024, several factors will shape the South Carolina real estate market. What's more, the population is on the rise to the degree that South Carolina is one of the fastest growing states in America (via The Post and Courier). Here are some projections for the year ahead:
Steady Growth in Home Values: The trend of rising home values is expected to continue in 2024. Factors such as a strong job market, low-interest rates, and the state's overall appeal will likely support this growth. However, the rate of increase may stabilize somewhat, making it a more balanced market for both buyers and sellers.
Inventory Challenges Persist: The shortage of available homes is unlikely to be fully resolved in the near future. While new construction is ongoing, it may take time to catch up with the demand. As a result, buyers will need to remain vigilant and patient in their search for properties.
Increased Focus on Sustainable and Energy-Efficient Homes: South Carolina is making strides in embracing environmentally friendly and energy-efficient housing. Homebuyers are increasingly looking for homes with energy-saving features, and builders are responding by incorporating sustainable design and technologies.
Rural Areas Continue to Shine: The trend of people moving to rural areas is expected to persist in 2024. Remote work opportunities, a desire for more space, and the allure of a quieter lifestyle are driving this migration. As a result, rural real estate markets may see strong growth.
Government Initiatives: State and local government initiatives can have a significant impact on the real estate market. In 2024, it's important to monitor any policies related to property taxes, zoning regulations, or incentives for affordable housing, as these can influence market dynamics.
Top 10 Best Cities for Investing in South Carolina Real Estate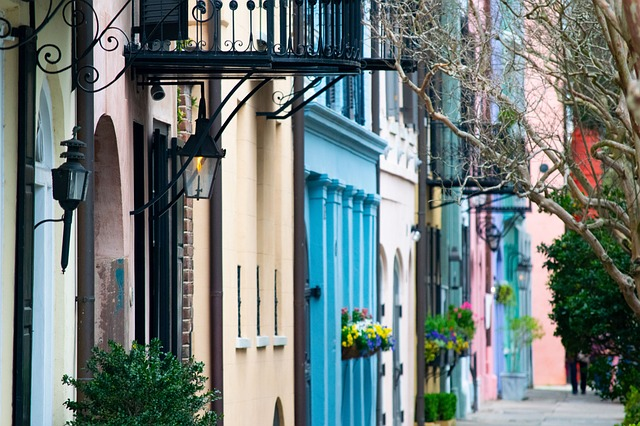 South Carolina's real estate market offers a myriad of opportunities for investors seeking both long-term growth and short-term rental income. With its diverse cities, beautiful coastlines, and a thriving economy, the Palmetto State provides a range of options for those looking to invest in real estate. Let's explore the top 10 best cities for investing in South Carolina real estate, each offering unique advantages for prospective investors.
1. Charleston, SC
Charleston is consistently ranked among the top cities for real estate investment in South Carolina. The historic charm, strong job market, and robust tourism industry make it an ideal location for both short-term vacation rentals and long-term property investments.
2. Greenwood, SC
Greenwood is known for its affordability and strong rental market. Investors can expect attractive returns on single-family homes and multifamily properties. The city's growing healthcare and manufacturing industries provide a stable tenant base.
3. Kiawah Island, SC
Kiawah Island offers exclusive, high-end real estate investment opportunities. While it may require a substantial initial investment, the potential for substantial appreciation and impressive rental income in this coastal paradise is undeniable.
4. Myrtle Beach, SC
Myrtle Beach remains a hot spot for short-term vacation rentals. Its stunning beaches, numerous attractions, and year-round visitors create a robust demand for investment properties. Investors can explore condos, beachfront homes, and golf course properties.
5. Columbia, SC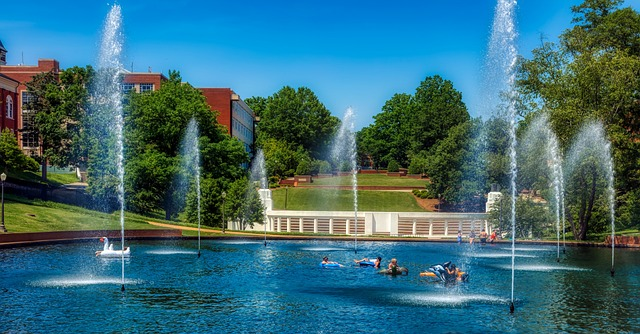 Columbia's steady job growth, diverse economy, and the presence of several universities make it an excellent choice for long-term investments. Single-family homes and multifamily properties are in high demand in this dynamic city.
6. Greer, SC
Located in the Greenville metropolitan area, Greer is experiencing significant population growth. The city's proximity to major employers, excellent schools, and family-friendly amenities make it an attractive option for real estate investors, particularly in the residential housing sector.
7. Mount Pleasant, SC
Mount Pleasant, a suburb of Charleston, combines a desirable lifestyle with strong property appreciation. Its proximity to the beach, excellent schools, and growing job opportunities make it an ideal location for long-term property investments.
8. Hardeeville, SC
Hardeeville, strategically situated between Savannah, Georgia, and Hilton Head Island, is experiencing rapid growth. The city's low property taxes and favorable business environment are attracting real estate investors looking for potential appreciation.
9. Greenville: High Value Investing
Greenville offers high-value investment opportunities due to its expanding tech sector and vibrant downtown. Rental properties in the area can yield solid returns, and the potential for property value appreciation remains strong.
10. Hilton Head Island: Best Short Term Rental Destination
Hilton Head Island is renowned for its pristine beaches, golf courses, and upscale vacation experiences. It's an ideal destination for short-term vacation rentals, offering attractive rental income. Real estate investors can benefit from the seasonal influx of visitors looking for luxurious accommodations.
Is South Carolina a Good Place to Invest?
Economy
South Carolina's economy has shown resilience and growth in recent years. The state offers a business-friendly environment with a diverse range of industries, including manufacturing, healthcare, tourism, and technology. Charleston, in particular, has witnessed significant economic expansion, and the state has become a magnet for businesses and job seekers alike. If you're considering investment, the state's economic stability and prospects bode well for your financial interests.
Real Estate Prices
The South Carolina real estate market has been on the rise, with home values appreciating over the years. While this can be a positive indicator for real estate investors, it's essential to carefully consider location. For instance, Charleston and Myrtle Beach have experienced substantial property value increases, making them attractive for long-term investment. However, affordability and property appreciation rates may differ across cities and regions, so market research is essential before making a real estate investment.
School System
South Carolina's school system is a mix of both strengths and challenges. While there are excellent public and private schools in the state, it's crucial to research the quality of education and the specific school district in the area you're considering. Cities like Charleston and Greenville offer a variety of educational opportunities, but it's advisable to assess the schools in your chosen community to ensure they meet your standards and requirements.
Job Opportunities
South Carolina has a growing job market, particularly in cities like Charleston, Greenville, and Columbia. The state's diverse economy, including manufacturing, healthcare, and technology sectors, provides various job opportunities. However, the availability of jobs may vary by region, so it's wise to align your investment location with your career prospects. Additionally, the state's low cost of living can make it attractive for those looking to maximize their job opportunities and income potential.
Area Attractions and Access to Amenities
South Carolina is known for its beautiful natural landscapes, historic charm, and cultural attractions. From the beaches along the coast to the scenic mountains in the Upstate region, the state offers a wide range of recreational opportunities. Cities like Charleston and Hilton Head Island provide easy access to amenities, including world-class restaurants, entertainment, and cultural events. The availability of attractions and amenities can significantly impact your quality of life as an investor and resident in South Carolina.
How to Find Undervalued Properties in South Carolina
Investing in real estate can be a lucrative endeavor, but the key to maximizing your returns often lies in finding undervalued properties. South Carolina, with its diverse real estate market, presents various opportunities for investors. One strategy for identifying these hidden gems is to target foreclosures, auctions, and off-market properties. In this article, we'll explore how to find undervalued properties in South Carolina using these methods.
Understanding Undervalued Properties
Before delving into the strategies, it's essential to understand what makes a property undervalued. Undervalued properties are those that are priced lower than their actual market value. This can occur for various reasons, such as distress sales, properties in need of renovation, or simply a lack of awareness about the property's true potential.
Investing in Foreclosures
Foreclosures can be an excellent source of undervalued properties in South Carolina. A foreclosure occurs when a homeowner defaults on their mortgage, and the lender seizes the property to recover their investment. Here's how you can go about investing in foreclosures:
Foreclosure Listings: Start by searching for foreclosure listings in South Carolina. These listings can be found on real estate websites, at local courthouses, or through foreclosure-specific platforms. Websites like RealtyTrac and Foreclosure.com provide up-to-date information on foreclosed properties.
Auction Sales: Foreclosure auctions are common in South Carolina. These auctions can be a competitive but rewarding way to acquire undervalued properties. Be sure to research the auction process and attend a few auctions to get a feel for how they work.
Due Diligence: Before bidding on a foreclosure property, conduct thorough due diligence. This includes assessing the property's condition, estimating repair costs, and ensuring you have financing or funds in place to make the purchase.
Working with Professionals: Consider working with a real estate agent or attorney who specializes in foreclosures. They can provide valuable guidance throughout the process and help you navigate potential pitfalls.
Auctioned Properties
Auctions are another avenue to explore when seeking undervalued properties in South Carolina. These properties can include foreclosures, tax lien properties, and distressed homes. Here's how to go about it:
Auction Websites: Many auction houses and websites offer information on upcoming auctions in South Carolina. Websites like Auction.com and Hubzu are good places to start your search.
Set a Budget: Determine your budget and stick to it. Auctions can be competitive, and it's easy to get caught up in bidding wars. Having a clear budget will help you avoid overspending.
Attend Auctions: Whenever possible, attend live auctions to get a firsthand experience. If you can't attend in person, many auctions offer online bidding options.
Due Diligence: As with foreclosures, conduct thorough due diligence on auctioned properties. Understand the property's condition, title status, and any potential liens.
Off-Market Properties
Off-market properties are not publicly listed for sale, making them a potential goldmine for investors looking for undervalued gems. Here's how to uncover off-market properties in South Carolina:
Networking: Building a strong network in the real estate industry is invaluable for finding off-market properties. Real estate agents, investors, and other professionals often have insider information on properties not yet listed.
Direct Mail and Marketing: Consider sending out direct mail campaigns to property owners expressing your interest in buying. Sometimes, property owners are willing to sell off-market if the right offer comes along.
Drive or Walk Around: Take the time to explore your target neighborhoods. Look for signs of distressed or vacant properties, as these may present opportunities for negotiation.
Online Resources: Utilize online platforms like Zillow and Ark 7 to search for "For Sale by Owner" properties. These may not be actively marketed, but owners are open to offers.
Find a South Carolina Real Estate Investment Today!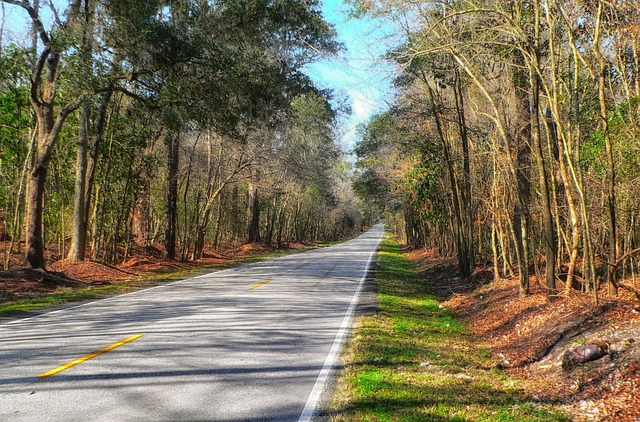 With access to the Atlantic ocean as well as the rich history of the American South, the Palmetto State has a lot to offer investors who are prepared to act fast and secure a property at a lower price before values skyrocket. While the answer to the question "Is South Carolina a good place to invest?" is contingent on many factors, for investors who understand the local market, it becomes a no-brainer. With population and economic growth looming, home prices are likely only going to continue to rise and investors looking to increase property values will likely continue to drive that trend forward.
Looking for more places to invest in the South? Try these options: