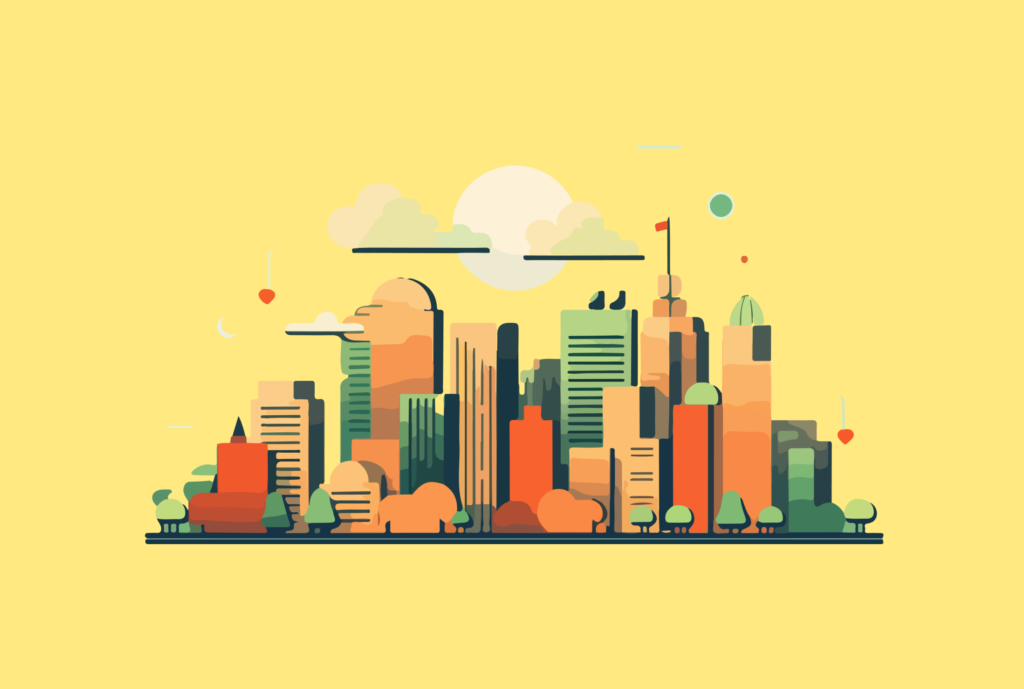 When most people think of the state of Utah, they think of Salt Lake City–and, while this is the fastest growing city in Utah (and the 18th-fastest in the United States), there is more to this breathtaking area of the country than the occasional college town or resort destination (via Exploding Topics). With ample universities under its belt and a thriving outdoor recreation industry, Utah boasts a strong economy with plenty of opportunities for real estate investors to sink their teeth into–particularly targeting potential renters. Let's take a look at the local market as well as the top 10 best places to invest in Utah so you can decide if it's the right place for you to procure your next investment property.
Utah Economy (Top 5 Industries)
Among the various locations vying for investors' attention, Utah has emerged as a standout candidate. Boasting a robust economy and a unique blend of industries that contribute to its prosperity, Utah presents a compelling case for individuals seeking to capitalize on an investment property in the Beehive State. In this article, we delve into the top five industries driving Utah's economy and why they make investing in Utah's real estate market a prudent choice.
Business and E-commerce:
With a steady growth of startups and established businesses alike, Utah has established itself as a hub for business innovation and e-commerce ventures. This vibrant ecosystem not only drives demand for commercial properties but also fosters a dynamic real estate market that can offer both stable rental income and potential for value appreciation.
Hospitals and Healthcare:
The healthcare industry is a cornerstone of any thriving community. Utah's commitment to providing quality medical services has led to a proliferation of hospitals and healthcare facilities throughout the state, including McKay Dee Hospital Center. Investing in real estate near medical institutions can offer stability, as the demand for properties near healthcare facilities remains consistent, providing a steady stream of potential tenants or buyers.
Education:
Utah's dedication to education is evident through its numerous universities and colleges. These institutions not only attract students from around the country but also create demand for housing solutions. The student housing market can be a lucrative segment for real estate investors, particularly in areas surrounding major educational institutions.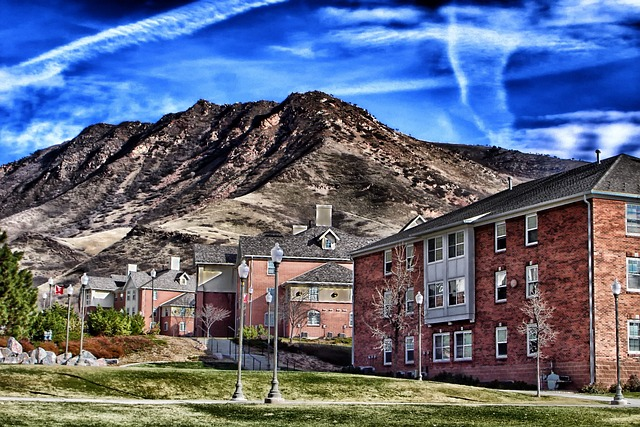 Outdoor Recreation:
Utah's picturesque landscapes and diverse outdoor recreational opportunities attract adventure enthusiasts and nature lovers. The state's stunning national parks, ski resorts, and recreational areas fuel tourism, driving the need for vacation rental properties. Investing in vacation homes can yield substantial rental income during peak seasons, making it a potentially lucrative avenue for real estate investors.
Natural Resource Management:
Utah's wealth of natural resources, including oil, natural gas, and minerals, contributes significantly to its economy. The professionals working in these industries often seek housing accommodations, creating a consistent demand for rental properties. Additionally, the burgeoning renewable energy sector also presents opportunities for real estate investment, as green energy initiatives continue to expand (via IBIS World).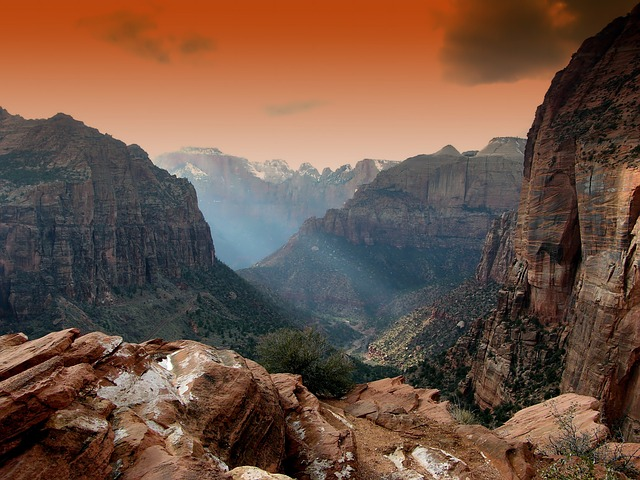 Top 10 Best Utah Cities for Your Next Investment Property
Considering the strong local economy, it's no wonder real estate investors interested in Utah come flocking from all over the globe. From investment properties destined to become seasonal rentals to forever homes for young families, Utah real estate has something to offer everyone. Let's look at the 10 best cities in Utah to invest in the real estate market.
Park City, Utah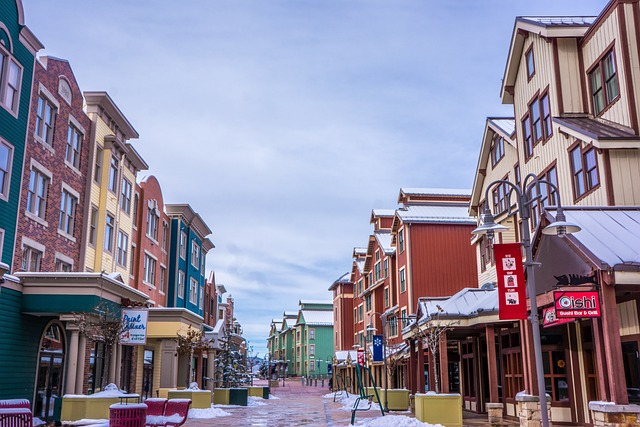 Nestled within the embrace of the majestic Wasatch Mountains, Park City is a paradise for those who revel in the thrill of winter sports and the enchantment of year-round recreation. Its fame as a premier ski resort destination ensures a steady stream of visitors, making it a prime location for investors interested in the realm of vacation rental properties. The intertwining of natural beauty and investment potential creates a unique opportunity for those seeking to merge their love for alpine charm with savvy financial gains.
Logan, Utah
Utah State University (USU) lends its intellectual vitality to the city of Logan, transforming it into a bustling college town with an eager student population. This academic environment propels a consistent demand for rental properties, providing investors with a stable avenue for generating rental income. As students and academics converge, they paint the canvas of Logan's real estate market with a hue of promise, making it an attractive choice for those who seek reliable returns.
Ogden, Utah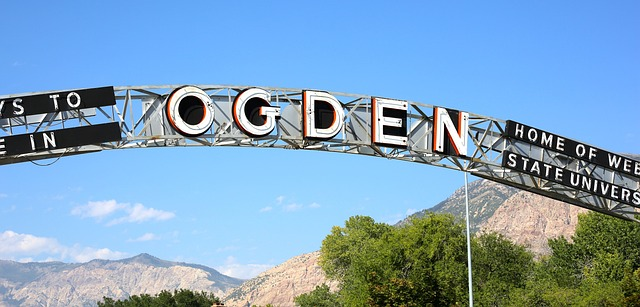 Ogden, a city steeped in history, has undergone a renaissance thanks to recent economic revitalization endeavors. The city's historic downtown has been rejuvenated, casting a vibrant new light on its potential for investors. Strategic positioning and a burgeoning job market further amplify Ogden's allure, positioning it as an emerging real estate hub. The fusion of history and modernity presents a canvas upon which investors can paint their vision of success–not to mention the presence of Weber State University and its draw on major companies and university students.
West Valley City
West Valley City offers a harmonious blend of suburban tranquility and urban connectivity, providing residents with the best of both worlds. Its proximity to Salt Lake City (SLC) adds an extra layer of appeal, attracting a growing population seeking an idyllic balance between work and leisure. For investors, this equilibrium translates into a golden opportunity to tap into a market hungry for stable investment prospects.
Midvale, Utah
Midvale, strategically nestled between the vibrant pulse of SLC and the urban expanse of Sandy, thrives on its advantageous position. Ongoing development initiatives and easy access to urban amenities create a fertile ground for housing appreciation. Investors who can foresee the burgeoning potential of this city stand to reap the rewards of a canvas waiting to be filled with prosperous investment endeavors.
Provo, Utah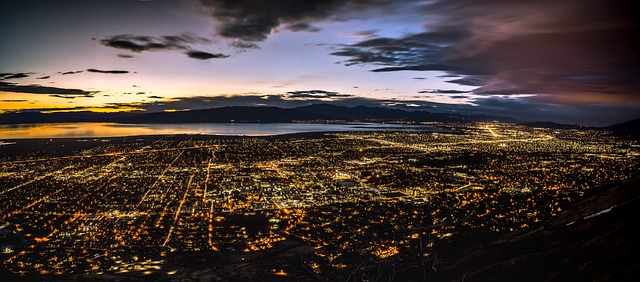 Provo, home to Brigham Young University, enjoys a constant influx of students and scholars, creating a unique dynamic for real estate investment. The ever-present demand for student housing merges seamlessly with the city's growing tech industry, offering investors a diverse range of avenues to explore. The intersection of educational excellence and burgeoning technology positions Provo as a haven for those who seek intellectual stimulation and financial growth.
Orem, Utah
Located in central Utah, Orem offers a suburban haven with easy access to bustling economic centers. Its family-friendly atmosphere and strong demand for housing establish a solid foundation for investment success. Investors who yearn for a tranquil retreat while maintaining ties to economic prospects find a perfect blend in Orem's housing landscape–the the area's local university students benefit from Utah Valley University.
Salt Lake City, Utah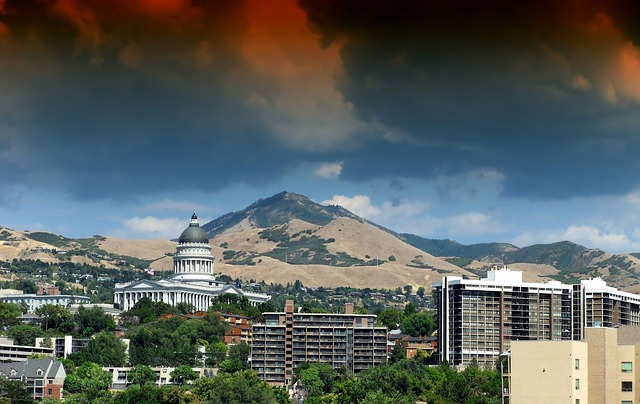 As the capital of Utah and a beacon of economic diversity, Salt Lake City offers a multifaceted tapestry of investment opportunities as the most populous city in Utah. Its distinction as one of the fastest-growing cities in the United States accentuates its potential for residential and commercial ventures alike. The city's urban vibrancy and economic dynamism paint a canvas where investors can contribute to a portrait of growth and prosperity.
Saint George, Utah
Located in the southwestern corner of the state, Saint George enjoys a sun-kissed climate and breathtaking natural beauty. This picturesque haven draws retirees and outdoor enthusiasts alike, fueling a thriving housing market. Investors who yearn for a piece of the sunbelt attraction find Saint George's landscape of opportunity basking in the glow of potential.
Cedar City, Utah
Cedar City, perched strategically along the I-15 corridor and bolstered by Southern Utah University, emerges as an investment gem on the horizon. Its potential for economic expansion is illuminated by its affordable housing options. With an eye toward the future, investors who recognize the promise within Cedar City stand to unearth a treasure trove of investment success.
How to Choose the Best Real Estate Investment Market in Utah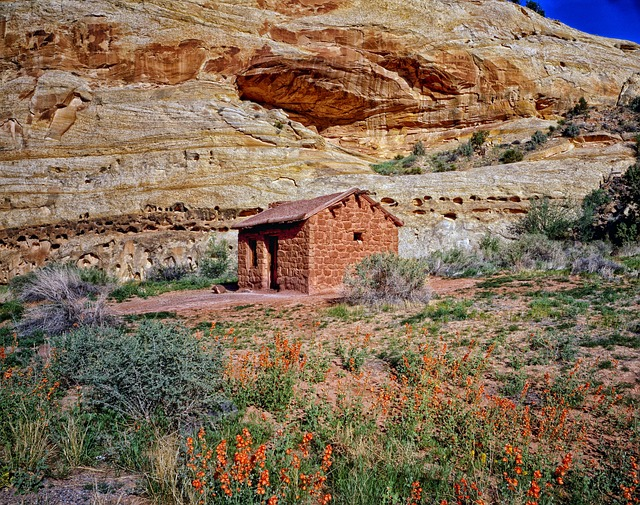 Selecting the perfect real estate investment market is akin to unlocking a treasure chest of opportunities. Within the realm of Utah's thriving real estate landscape, an array of factors intertwine to create a canvas of potential for investors. To navigate this vibrant market, consider the following crucial factors that can guide you toward the best investment opportunities.
College Towns
College towns are more than mere academic enclaves; they present an investment paradise. Cities with prominent universities, like Logan (home to Utah State U) and Provo (housing Brigham Young University), have a built-in demand for rental properties. The influx of students and academics fuels a steady need for housing, making these areas resilient to market fluctuations. The consistent demand for rental property can offer investors a reliable source of income and a potentially higher return on investment.
Strong Economy
A robust economy is the bedrock of any thriving real estate market. Cities with diverse industries, low unemployment rates, and strong job growth are inherently attractive to investors. Locations such as Salt Lake City, with its diverse economy ranging from technology to finance, showcase a dynamic environment that can weather economic fluctuations. Investing in cities with a strong economic foundation can lead to higher property demand, greater stability, and increased potential for appreciation over time.
Tourism and Outdoor Activities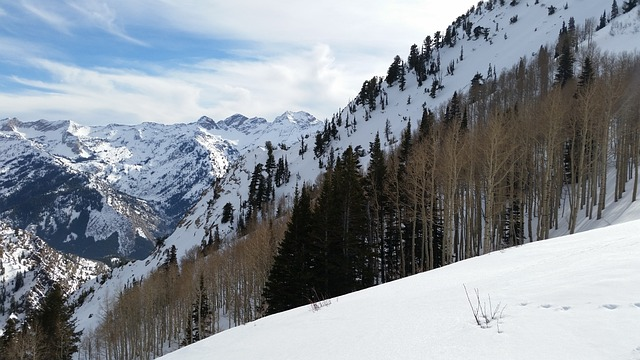 Tourism and outdoor activities offer a dual advantage to real estate investors. Destinations like Park City, renowned for its ski resorts and recreational opportunities, attract visitors year-round. The demand for vacation rentals and second homes in such areas can provide a consistent stream of income. Areas with breathtaking landscapes, national parks, and outdoor activities also appeal to individuals seeking a tranquil lifestyle, adding value to residential property investments.
Unemployment Rate
An area's unemployment rate is a direct reflection of its economic health. Low unemployment rates indicate a thriving job market and increased purchasing power among residents. Cities like Cedar City, with growing economic potential, have the capacity to foster stable employment opportunities. Investing in areas with low unemployment rates can lead to a stable rent market and enhance the likelihood of sustained property appreciation.
Median Household Income and Access to Quality Public Schools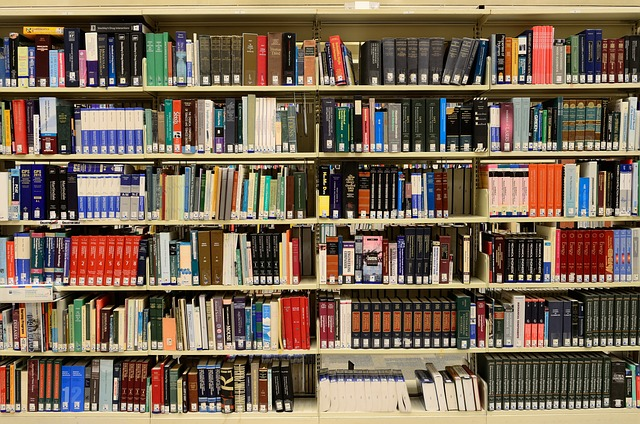 The median household income is a key indicator of an area's prosperity and the ability of its residents to afford quality housing. Coupled with access to top-notch public schools, this factor can drive property demand in family-oriented neighborhoods. Cities like Orem, which boasts strong median household income levels and excellent public schools, offer a conducive environment for real estate investment. Investing in locations with high-income households and acclaimed educational institutions positions you to cater to families seeking quality living standards.
Utah Valley University and Other College Towns
Orem isn't the only Utah city enjoying the financial benefit of housing some of the area's best colleges and an atmosphere ripe for an investment property because of this. Other cities with universities and college campuses include:
Ogden
Logan
Ephraim
West Haven
Murray
Jordan
and others (via CollegeSnacks)!
What Real Estate Investors Need to Know About Utah Rent Opportunities
In the tapestry of Utah's real estate market, opportunities for rent income abound, attracting a diverse array of tenants. As an investor, understanding the various segments of the rental market is essential for making informed decisions and optimizing returns. From students to growing families, here's a comprehensive exploration of the rent opportunities that Utah has to offer.
Students: The Academic HavenUtah's bustling college towns, like Provo and Logan, host a thriving student population eager for suitable housing options. With renowned universities such as Brigham Young University and Utah State University, these areas are magnets for students seeking higher education. Investing in student housing can provide consistent rental income, as students often require off-campus accommodations. Additionally, the transient nature of student living can result in high turnover rates, ensuring a steady flow of tenants.
Tourists: Vacation Rentals and BeyondUtah's breathtaking landscapes and abundant recreational activities make it a sought-after destination for tourists year-round. Regions like Park City, renowned for its ski resorts and outdoor adventures, present an ideal setting for vacation rentals. Properties tailored to short-term stays can yield attractive returns during peak tourist seasons. However, even in non-tourist areas, the influx of visitors attending events, conferences, or exploring the state's attractions can create demand for short-term rentals.
Athletes: Embracing the Active LifestyleWith its emphasis on outdoor activities and sports, Utah attracts athletes and fitness enthusiasts from around the world. Cities like Salt Lake City, equipped with fitness facilities, hiking trails, and sports venues, cater to this demographic. Offering rentals that align with an active lifestyle can be a lucrative endeavor. Properties situated near athletic facilities or outdoor hotspots may command higher rental values due to their appeal to fitness-conscious tenants.
Young Entrepreneurs: The Start-Up SceneUtah's burgeoning tech industry and thriving start-up ecosystem draw young entrepreneurs and professionals seeking new opportunities. Tech hubs like Salt Lake City and Provo provide a nurturing environment for innovation and business growth. Rental properties catering to this demographic should prioritize connectivity, access to co-working spaces, and proximity to networking events. Capitalizing on the influx of young professionals can lead to strong demand for rental units that align with their dynamic lifestyle.
Growing Families: Nurturing Home EnvironmentsFor families seeking quality living environments, Utah's strong economy, outdoor amenities, and quality public schools are attractive features. Suburban areas like Orem and West Valley City provide a tranquil setting while ensuring accessibility to urban amenities. Rental properties in family-friendly neighborhoods near schools and recreational areas can enjoy steady demand. Offering spacious and well-maintained homes can cater to the needs of growing families seeking a comfortable and nurturing environment.
Next Steps for Your Rental Property Investment
In the dynamic world of Utah's rental market, a diverse array of tenant segments beckons investors to explore a myriad of possibilities. Whether it's students pursuing education, tourists seeking adventure, athletes chasing an active lifestyle, young entrepreneurs nurturing their dreams, or growing families searching for comfort, each tenant group presents unique demands and preferences. By aligning your investment strategy with these diverse rent opportunities, you can navigate the market effectively and unlock the potential for substantial and consistent rental income.
Here are some other articles that might be helpful –