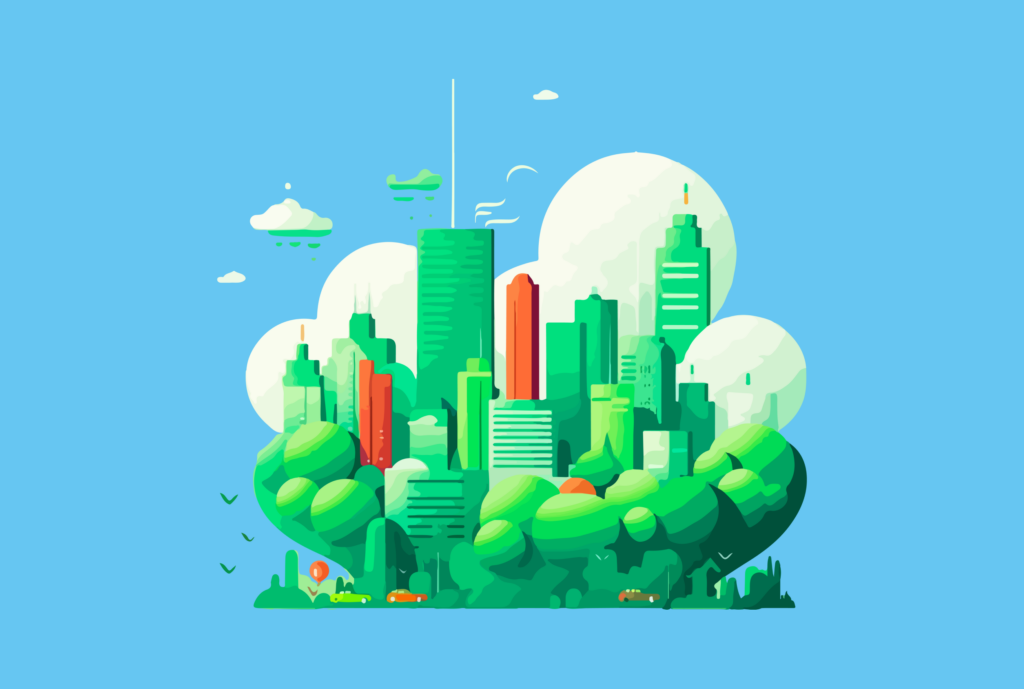 Known as the Birthplace of Rock and Roll, Memphis is known for being the final resting place of Elvis Presley–but did you know it's got a bustling real estate market as well? One of the largest cities in Tennessee, Memphis increased its population dramatically over the past few decades (via World Population Review) and boasts some of the most affordable houses on the market. From Germantown to the Wolf River, Memphis warrants the attention of prudent investors everywhere looking to expand their portfolio and add a little culture to their list of investments. Let's look at the Memphis real estate market and uncover what it takes to invest in this iconic city!
Rising Rents, Affordable Homes: A Summary of the Memphis Real Estate Market
Memphis, Tennessee, has been attracting considerable attention in the real estate market due to its unique blend of rising rental prices and the availability of wildly affordable homes (via Zillow). This intriguing combination has piqued the interest of investors and homeowners alike, making Memphis a notable hotspot in the world of real estate.
Why Real Estate Investors Are Interested in Memphis
1. Strong Rental Market: Memphis has experienced a consistent upward trajectory in rental prices over the years, making it an attractive destination for investors seeking steady cash flow from rental properties. This trend can be attributed to various factors, including a growing population, a diverse job market, and an influx of students and young professionals. Additionally, Memphis' status as a cultural and economic hub in the region ensures a continuous demand for rental properties across various neighborhoods.
2. Affordable Housing Market: One of Memphis' standout features is its affordability when it comes to housing. Compared to many major metropolitan areas across the United States, Memphis offers a significantly lower cost of living, including affordable homes for sale. This affordability not only appeals to local residents but also attracts individuals and families from more expensive markets who seek to own a home without breaking the bank. As a result, real estate investors find ample opportunities to purchase properties at reasonable prices, creating a win-win situation for both investors and homebuyers.
3. Investment Potential: The convergence of rising rents and affordable homes has created a fertile ground for real estate investors looking to capitalize on Memphis' real estate market. Investors can leverage this unique dynamic by acquiring rental properties at relatively low acquisition costs and then benefit from the steadily increasing rental rates. Memphis' economic diversity, with sectors like healthcare, logistics, and education thriving, further solidifies its position as an excellent place to invest in real estate. Moreover, the city's pro-business environment and favorable tax climate enhance the overall investment potential.
4. Neighborhood Diversity: Memphis' real estate market is not only characterized by affordability and rental growth but also by neighborhood diversity. Investors have the opportunity to choose from various neighborhoods, each offering its own distinct appeal and investment potential. Whether it's the cultural vibrancy of Midtown, the suburban tranquility of Bartlett, or the historic charm of Cooper Young, Memphis provides a range of options to cater to different investment strategies and preferences.
5. Economic Resilience: One of the key reasons why real estate investors are flocking to Memphis is its resilience in the face of economic challenges. The city has weathered economic downturns with relative stability, making it a dependable market for long-term investments. Memphis' strategic location as a transportation and logistics hub adds to its economic resilience, ensuring that job opportunities continue to thrive.
Rental Property Markets in Memphis
Memphis, Tennessee, is not only a hub for music, culture, and history but also offers diverse opportunities in the rental property market. Investors exploring the Memphis rental market will find two primary categories: long-term and short-term rental properties. These options cater to different investment strategies, risk profiles, and income goals.
Long-Term Memphis Rental Properties
Long-term rental properties in Memphis provide a steady and relatively predictable income stream for investors. These typically involve leasing residential properties like single-family homes, apartments, or multifamily units to tenants on extended leases, often spanning 6 to 12 months or more. Memphis boasts a stable rental market, making it an attractive option for those seeking a more passive investment.
Investing in long-term rental properties in Memphis comes with several advantages. Firstly, the city's diverse economy, including healthcare, logistics, and education sectors, ensures a consistent demand for rental housing. Secondly, Memphis tends to have lower property acquisition costs and a favorable cost of living, making it easier to find properties with favorable cash flow. Lastly, the potential for property appreciation in certain neighborhoods can provide long-term investors with additional equity growth over time.
However, it's essential for investors in long-term rentals to conduct thorough tenant screening, property maintenance, and stay updated with local rental laws to ensure a smooth and profitable investment experience.
Short-Term Memphis Rental Properties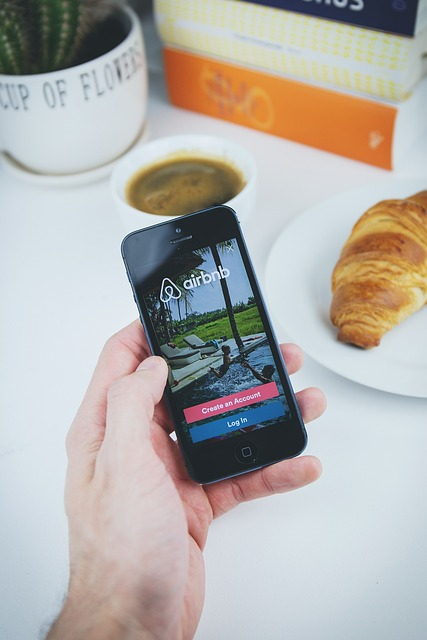 On the other hand, short-term rental properties in Memphis, often associated with vacation rentals and furnished apartments, have gained popularity with the advent of platforms like Airbnb and Vrbo. Short-term rentals offer a more dynamic income potential, as rates can fluctuate based on seasonality, local events, and demand spikes.
Memphis, as a tourist destination, sees a consistent flow of visitors throughout the year, thanks to its rich musical heritage and attractions like Graceland and Beale Street. This makes short-term rental properties a viable investment choice, especially for those looking to maximize rental income during peak seasons.
Nevertheless, short-term rentals come with unique challenges, including higher turnover rates, stricter competition, and additional responsibilities such as property management and guest interactions. Investors must carefully assess the location, property type, and local regulations when venturing into the short-term rental market in Memphis.
Top 10 Best Places to Invest in Memphis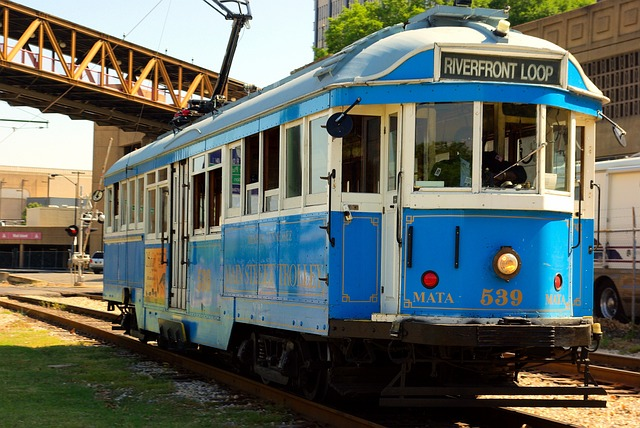 Memphis, Tennessee, is a city with a rich history and a diverse real estate market. Whether you're a seasoned investor or a first-time buyer, Memphis offers a range of promising neighborhoods to consider for your next real estate investment. In this guide, we'll explore the top 10 best places to invest in Memphis, each with its unique charm and potential for growth.
Midtown:
Midtown Memphis is known for its eclectic mix of historic homes, cultural attractions, and vibrant street life. This neighborhood appeals to both young professionals and families seeking a dynamic urban environment. The revitalization efforts in Midtown have contributed to its increasing property values, making it a promising investment option.
Bartlett:
Located in the northeastern part of Memphis, Bartlett is a family-friendly suburb known for its excellent schools and safe community. With a variety of housing options and a strong sense of community, Bartlett offers stability and growth potential for real estate investors.
Winchester Park:
Winchester Park, situated in southeast Memphis, is a neighborhood on the rise. Its affordability compared to other parts of the city makes it an attractive choice for investors. As the city continues to expand, Winchester Park may see increased demand from residents looking for affordable housing options.
Hickory Hill Neighborhood:
Hickory Hill is a diverse and affordable neighborhood in southeast Memphis. Investors can find opportunities in both residential and commercial real estate here. As Memphis continues to grow, Hickory Hill's strategic location could lead to potential appreciation in property values.
Kensington Gardens:
Kensington Gardens is a well-established neighborhood in the eastern part of Memphis. With its tree-lined streets and close proximity to shopping centers and schools, it appeals to families and young professionals alike. Real estate investors may find opportunities for long-term growth and rental income.
Germantown:
Germantown is an upscale suburb of Memphis known for its top-rated schools and affluent community. While property prices may be higher in Germantown, the demand for quality housing remains strong. Investing in this thriving community can offer stability and potential appreciation.
Vollintine:
Vollintine, located in north Memphis, has seen increased interest from investors due to its proximity to downtown Memphis and its affordability. As the city continues to invest in infrastructure and development, Vollintine may become an attractive destination for those seeking both affordability and convenience.
Olive Branch Neighborhood:
Olive Branch, just across the state line in Mississippi, offers a suburban lifestyle with easy access to Memphis. This area has experienced significant growth in recent years, making it an appealing choice for investors looking for opportunities outside the city limits.
Cooper Young Neighborhood:
Cooper Young, located in Midtown Memphis, is known for its trendy shops, restaurants, and historic homes. This neighborhood is popular among young professionals and artists. Investing in Cooper Young can provide opportunities for rental income and potential appreciation.
East Memphis Neighborhoods:
East Memphis is a diverse area with a variety of neighborhoods, including High Point Terrace, Colonial Acres, and Belle Meade. Investors can find a wide range of property types, from mid-century homes to new developments. The stability and convenience of East Memphis make it a solid investment choice.
Ready to Learn More? Browse Memphis Real Estate Today!
Memphis' real estate market offers a compelling blend of rising rents and affordable housing options, making it an attractive destination for both real estate investors and prospective homeowners. The city's economic diversity, neighborhood variety, and economic resilience contribute to its status as a prominent player in the real estate arena, drawing investors from near and far. As the market continues to evolve, Memphis remains a noteworthy location for those seeking to build wealth through real estate investments.
Want to secure an investment property in the Home of the Blues? Browse available listings in Memphis today! For more on the best places to invest in Tennessee, check out this comprehensive resource on the topic!
Here are some other useful resources –